Whether you're pining for a dry Martini or an over-the-top tiki drink, Historic Downtown Sanford is the place for you. Experienced bartenders are ready to create your drink fantasy with fresh and adventurous ingredients. We know you'll love a French 75 in a historic building or a Moscow Mule on a beached pontoon boat. Sanford even has its own craft spirits distillery so be sure to look for Loggerhead Distillery cocktails at the various bars around town. Happy hours and great date nights await!
Classics and New Twists on Craft Cocktails
Because it's 5 o'clock somewhere
The Basin at Henry's Depot serves up a wide selection of craft cocktails to sip in their lounge, outdoor patio, or enjoy with one of the many Henry's Depot food vendors. House-made syrups add pizzaz to classic and specialty cocktails. The popular Mermaid Tale is made with house-infused Green Tea Vodka, lavender, and freshly squeezed lemonade. Cool off with a Strawberry Honeysuckle frozen cocktail made with Honeysuckle Vodka, fresh strawberries, lemon, and lavender syrup!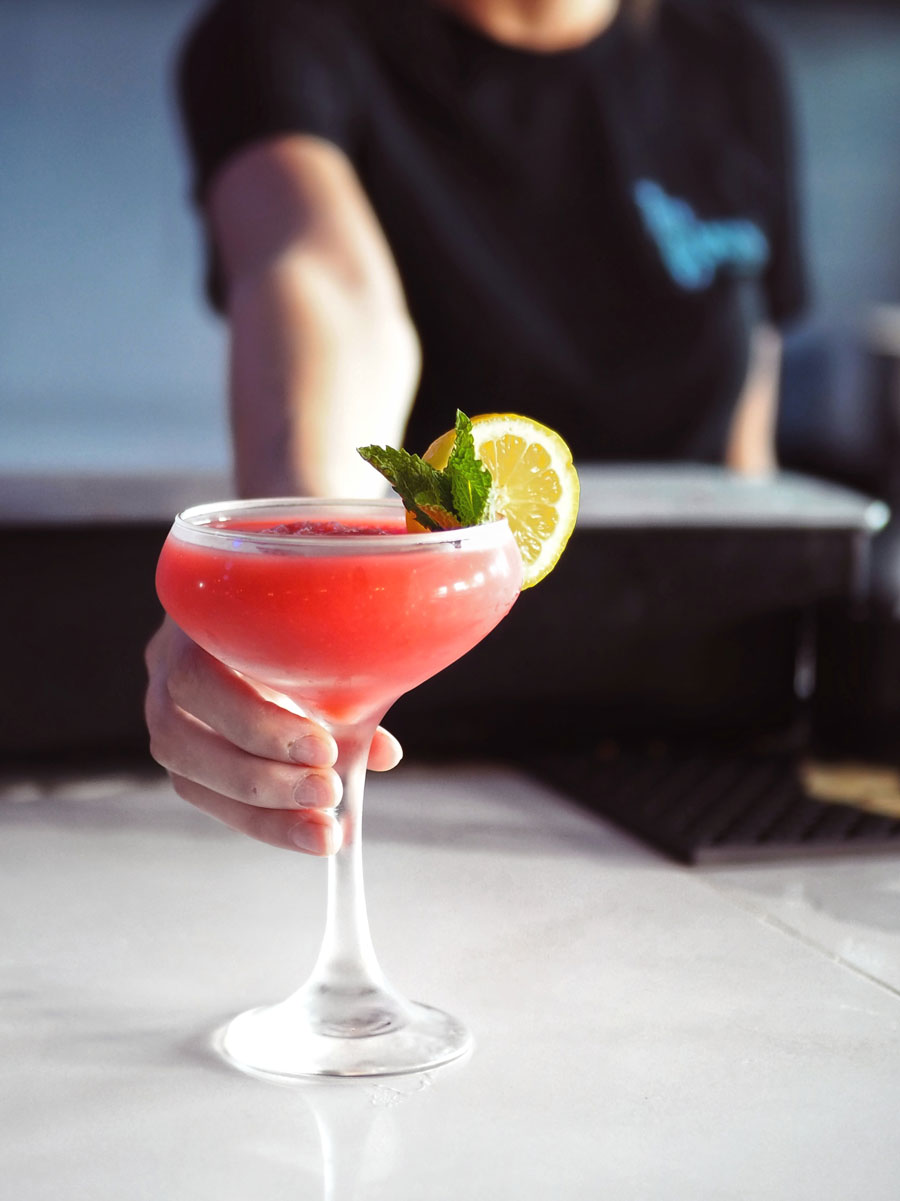 Another great place to pop in for a cocktail—and a meal to boot—is The District. The large windows, rustic-industrial feel, and the artisanal drinks pay homage to Sanford's former reign as the "Celery Capital of the World." The District's purees and syrups add Floridian flavors to the Sanford Smash and the Fort Mellon Margarita.
The quirkiness of Tuffy's Bottle Shop and Lounge isn't limited to the ambiance. You'll find they like to do things a little differently by putting a spin on the classics. Frozen cocktails? Check. A Negroni Sundae? Check. Have a Golden Cadillac on the large, outdoor patio or an Aperol Spritz for Sunday brunch.
Step into Suffering Bastard, the hidden tiki lounge inside Tuffy's, where the rum flows all night. Sip a refreshing Mai Tai, a Zombie that packs a punch or an elegant Rum Manhattan. Get your hands on a souvenir Suffering Barrel mug, their fun take on the vintage tiki glass.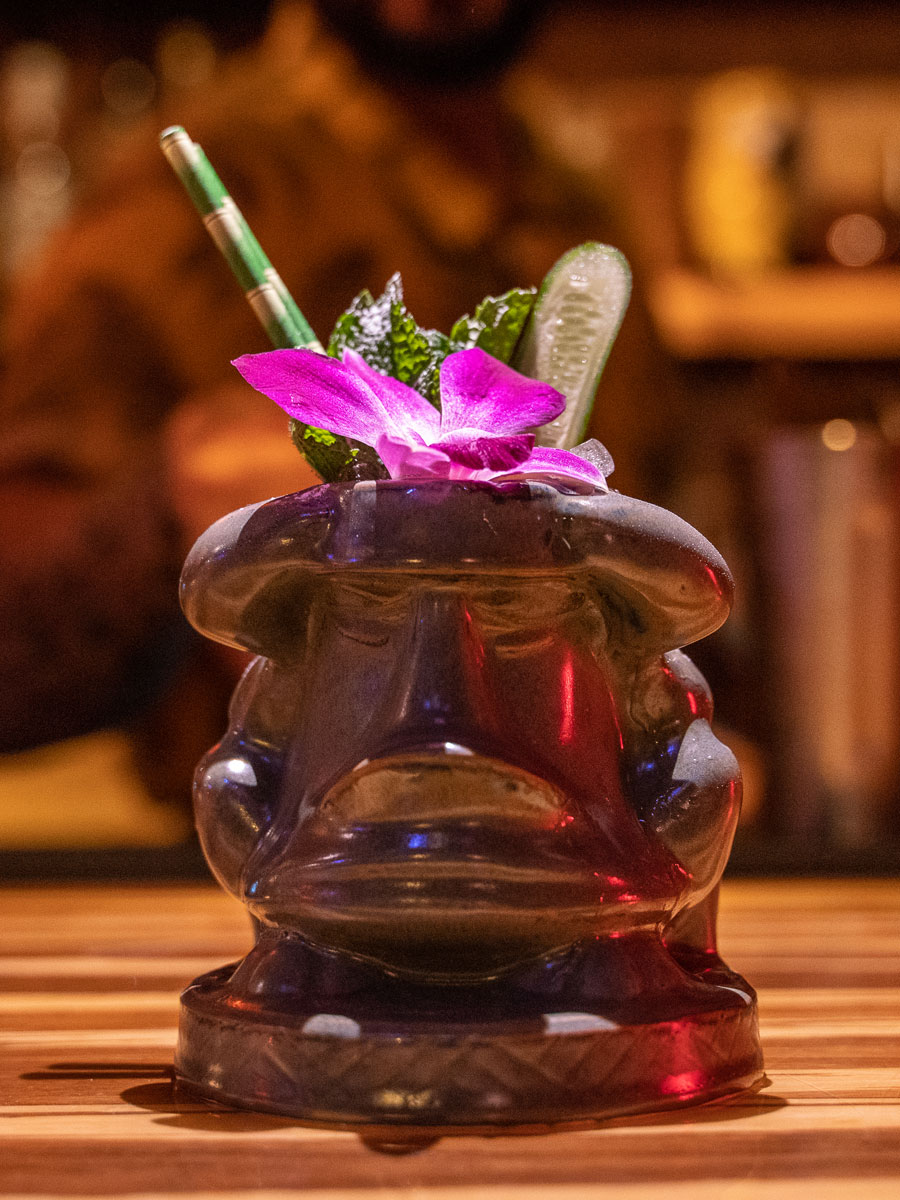 Set in the middle of an exotic furniture store, you'll immediately feel you've been transported to a magical outpost at The Imperial at Washburn Imports. The bartenders here get very creative adding new signature cocktails to the menu regularly. One classic cocktail with a twist you can always expect to find is the Blood Orange Manhattan made with Old Forrester Bourbon ad Stirrings Blood Orange bitters. It's been a Sanford favorite for years. Pair your drink with a charcuterie and cheese board before having dinner at one of Historic Downtown Sanford's restaurants. Challenge your whiskey palate and get your name on the bar by joining the Whiskey Club and trying 50 different whiskies. Get upgraded to gold status after trying 100 (don't rush it—this is a feat to tackle over an extended amount of time; savor your odyssey).
If whiskey's your tipple of choice, head next door to The Sullivan Public House, Sanford's own Irish Pub for the most extensive collection of Irish whiskeys in town.
Tequila and mezcal fans will happily clink glasses at El Zocalo Mexican Restaurant. With a choice of 10 fun margaritas made to order with fresh squeezed lime juice, one is bound to be your favorite. Try the Pomegranate Margarita with Maestro Dobel Tequila and pomegranate puree. Or go for a Mexican Old Fashioned and Mezcal Mule. Get 'em by the glass or pitcher. Perfect with chips and homemade salsa.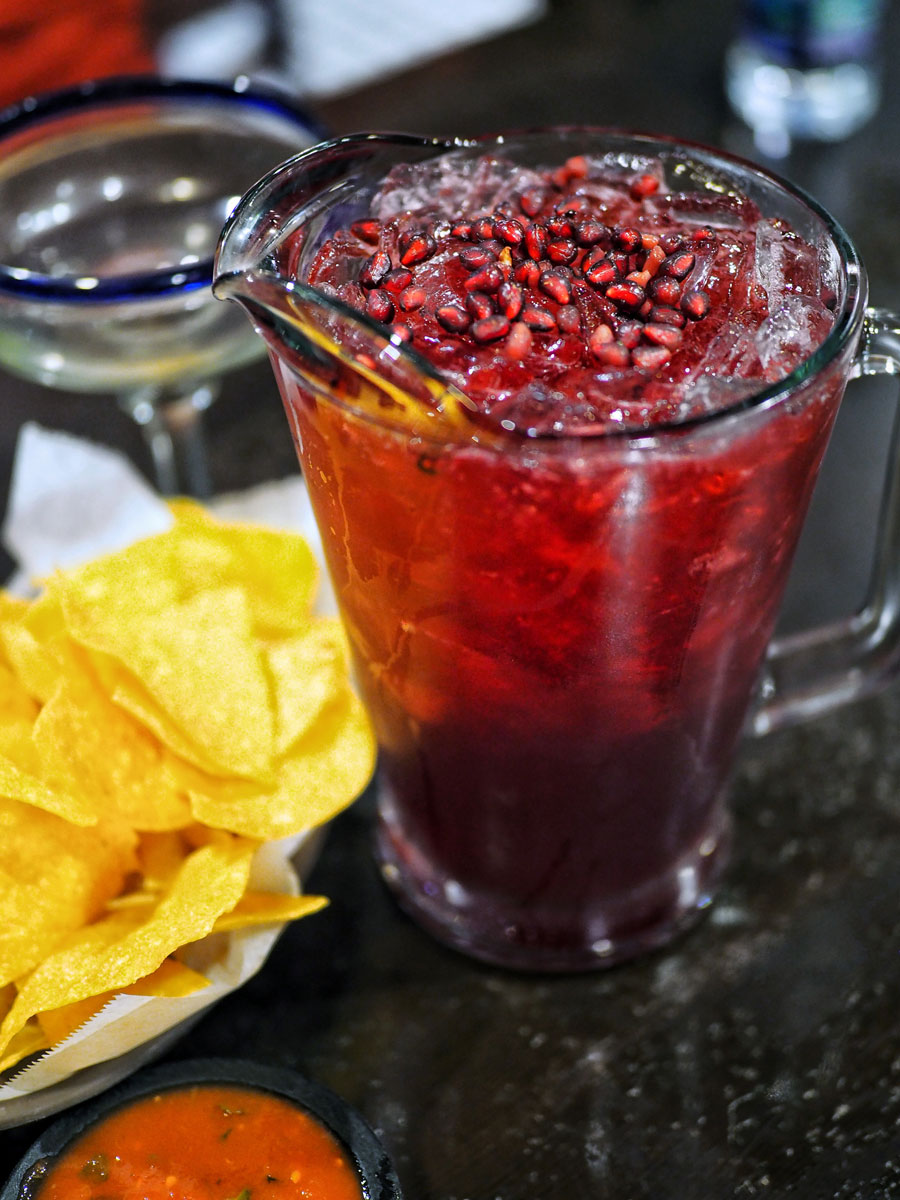 Drink in the clink at The Old Jailhouse. Paying homage to the historic location (the building served as the Seminole County Jail in the early 20th century), drinks such as The Yard and Hard Thyme are a delight and improvement over the usual bread and butter served behind bars.
For late night fun, Sanford has a few crafty options depending on your vibe. If you want classy and chill, get the password and step into the funky hidden speakeasy bar at Luisa's Cellar. Sip on crafty wine based cocktails inspired by the old days of Prohibition. Much like those days, this bar is only open on select nights, and reservations are required.
If you want retro fun that takes you back to hanging out in your friend's basement playing video games, make Throwbacks your last stop of the night. Owner Robbie Kennerney, voted Orlando's Best Bartender by Orlando Weekly readers, mixes up everything from a refreshing Arnold Palmer made with local Sanford Loggerhead Distillery Sweet Tea vodka to White Claw cocktails. Fun is found in spades with "All Day Happy Hour" available all day, every day. Enjoy pizza and lite bites while you play Pac Man, Asteroids, Centipede and other free arcade games, along with skee ball, Jenga and more. This may be the bar "where everybody knows your name".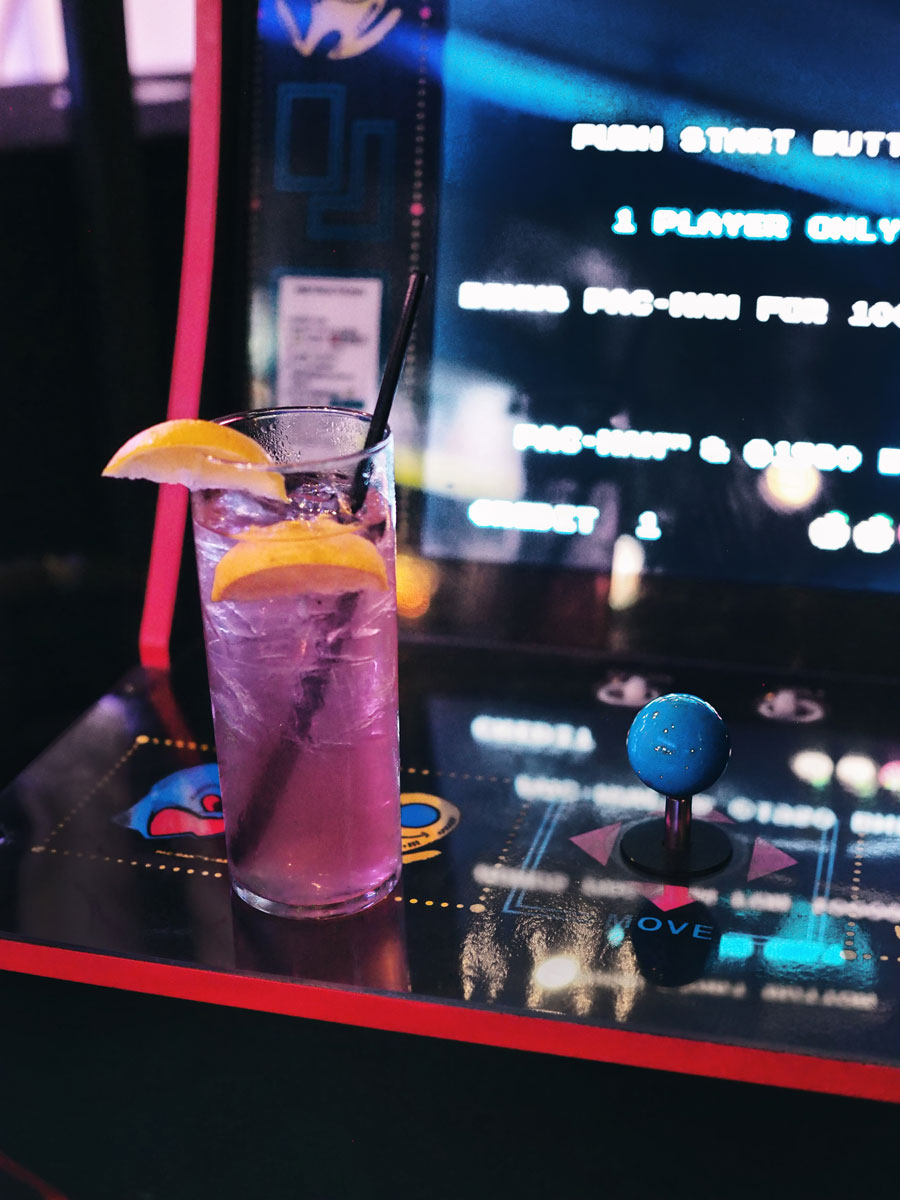 Additionally, each of these venues also serve craft beer and wine, making them ideal to take a group of friends with different tastes. And if you're new to the craft cocktail scene, don't hesitate to chat with your bartender who will assist you in your journey. Communication is key. Sanford's bartenders are welcoming and want you to have the best drinks possible.
If you were voted the designated driver or want to avoid a hangover, ask for a mocktail or low-ABV cocktail! Booze-free drinks are catching on and you'll find that Sanford's bars and restaurants are happy to accommodate.
Sanford is the ultimate spot to celebrate the art of the craft cocktail—everything from warm Old Fashioneds in the winter to sublime, classic Daiquiris in the summer. Explore your favorites and experiment with new combinations; there will be a brilliant bartender to guide you through your experience. Cheers to Historic Downtown Sanford!
Contributions by Christina Grace Beverly of @DrinkSanford, Lisa Wilk of @TasteCookSip and Christina Thomas of @GoEpicurista