Palate Coffee Roasters, the local coffee shop with a mission, has introduced some delicious new Fall drinks and bringing back some of your favorites! Try one or try all but you're definitely going to want to pay them a visit and enjoy the season!
PICK YOUR PUMPECAN
Palate crafted up what we think is the BEST pumpkin flavor yet! Pumpkin purée, pumpkin pie spices, roasted pecans, & brown sugar come together to create this delicious house made pumpecan sauce. Tastes just like pumpkin pie & it is dairy free. Can be ordered as a hot/iced latte, a cold brew with pumpecan foam, pumpecan chai, or pumpecan matcha.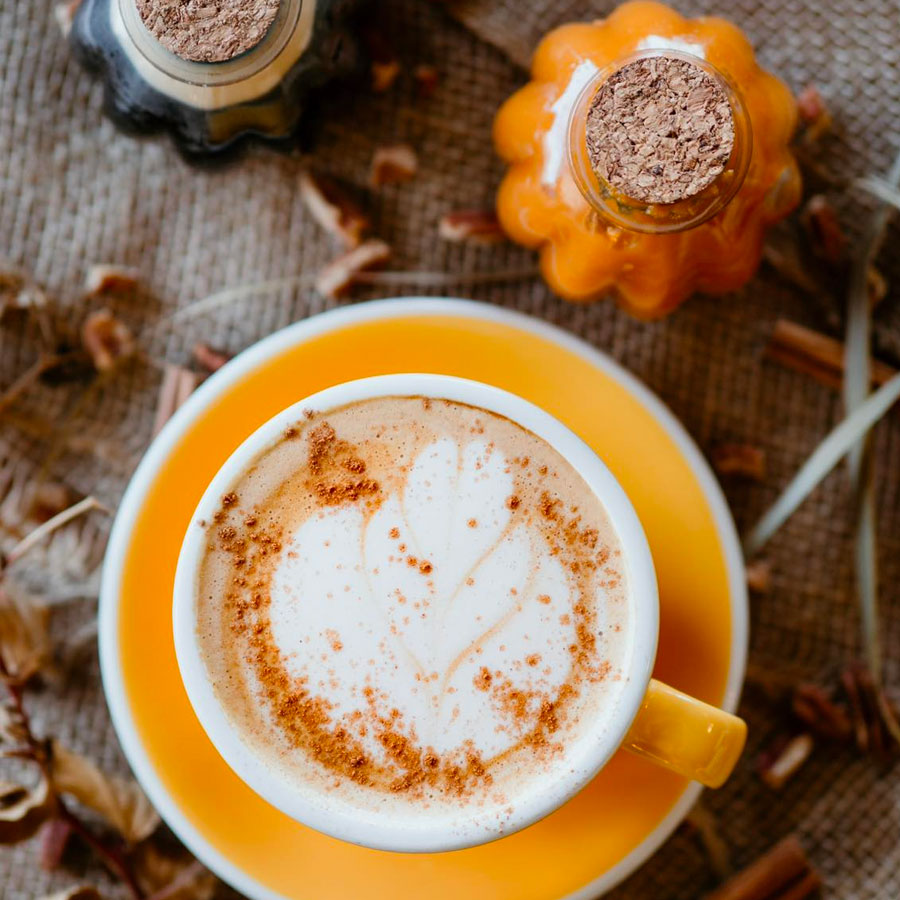 APPLE CHAI-DER
Hugo tea masala chai + apple cider. Available hot or iced & topped with cinnamon.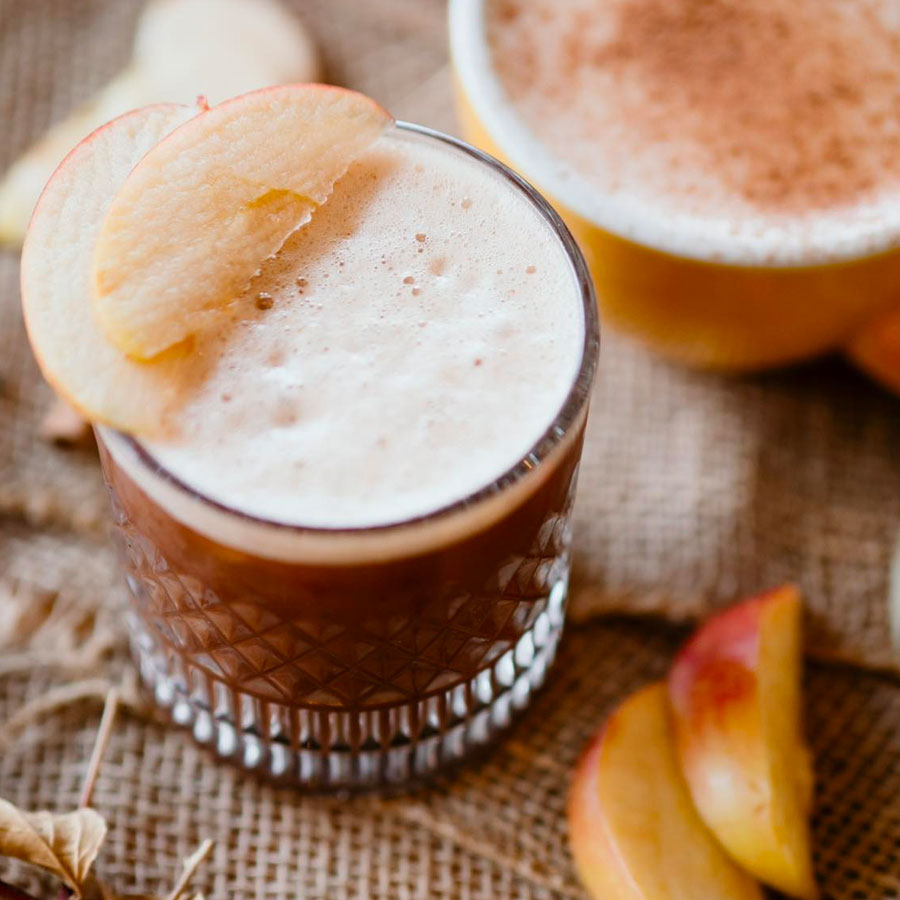 MIDNIGHT HARVEST HOJICHA
Arteao organic hojicha (aka roasted matcha- it has an earthy nutty dark chocolate like flavor), Vermont maple, allspice, & topped off with a black sesame foam. Can add on a shot of espresso to make it a dirty hojicha!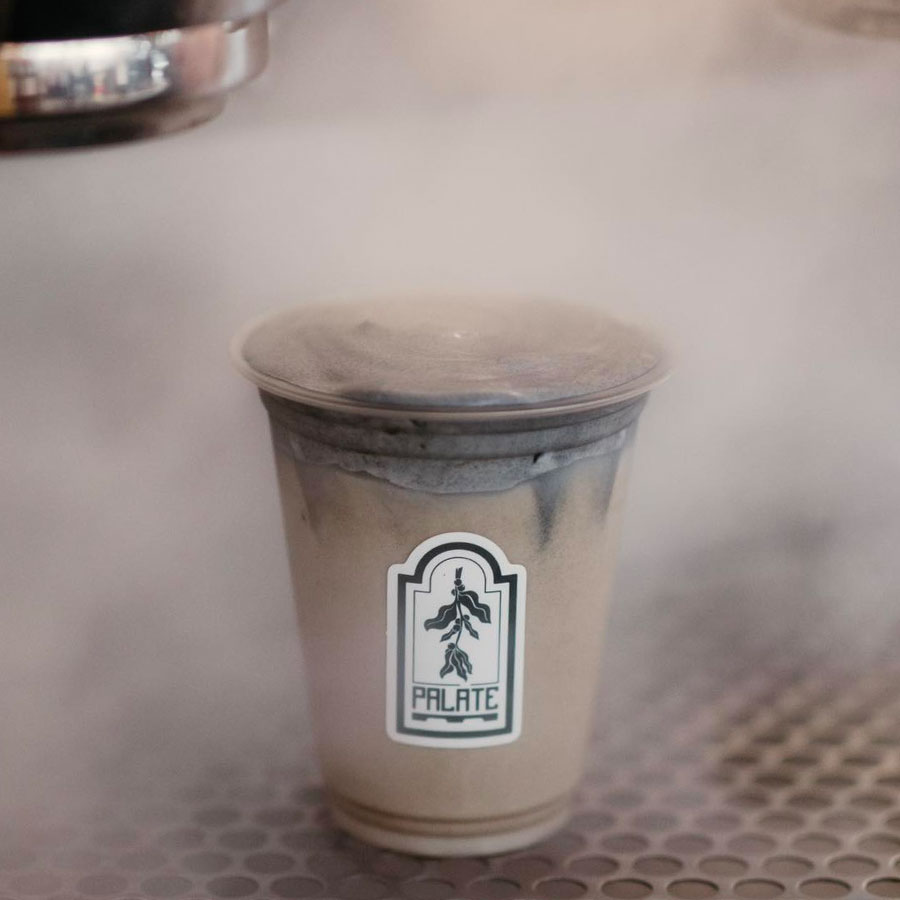 CAMPFIRE COLD BREW
Nitro cold brew, chocolate, toasted marshmallow foam & graham cracker crumbles.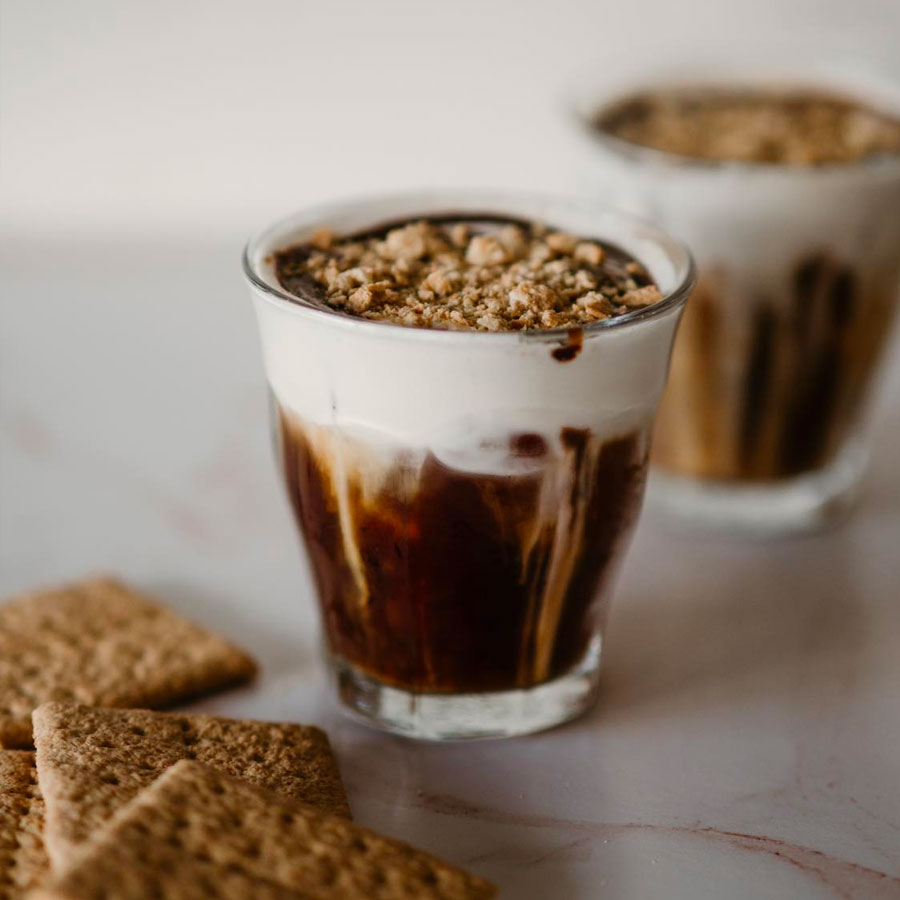 CARAMEL APPLE BRULEE LATTE
House made apple pie syrup, double espresso & choice of milk. Hot in house version comes as a table side experience – we torch it in front of you! Iced/to go orders are topped with cinnamon sugar instead.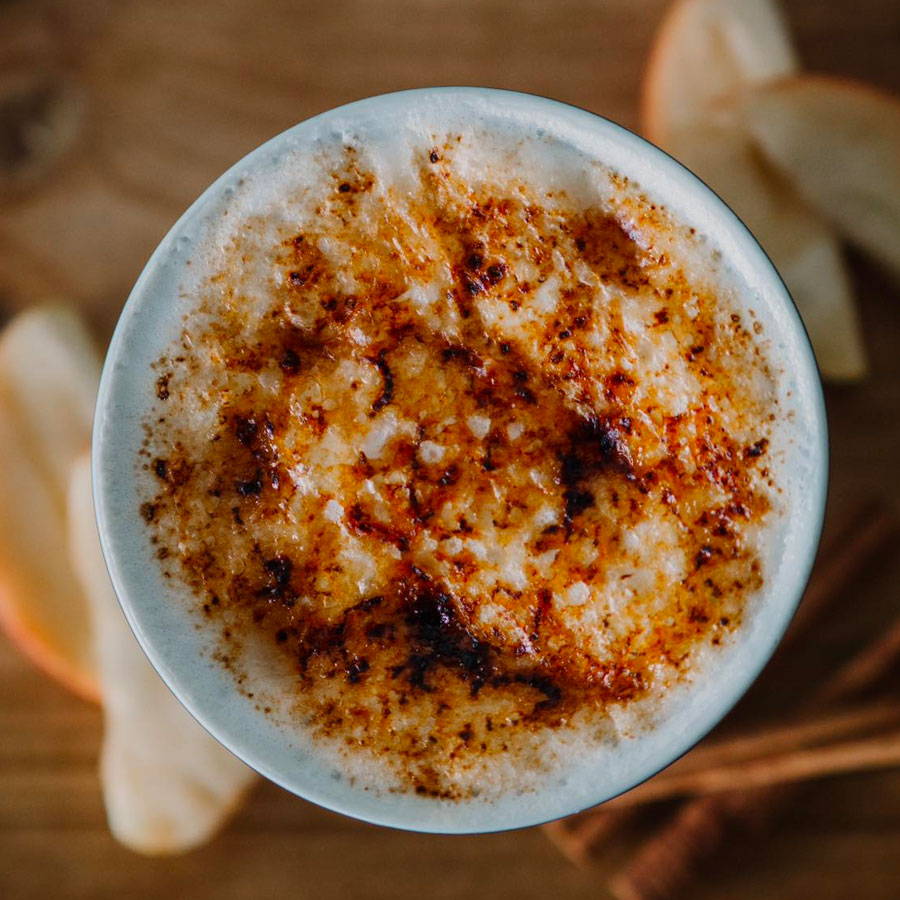 FALL MENU