Historic Downtown Sanford's foodie cred was cemented with the addition of its very own food hall. Henry's Depot Culinary Collective has been a welcome entertainment spot for local foodies and visitors alike. Located on the site of one of Florida's first railroads from the late 1800's, the building was rebuilt in the 1940s and underwent extensive renovations before opening up as Henry's Depot in 2019. The name is an homage to railroad tycoon Henry B. Plant, founder of the Plant System of railroads and steamship lines and the Plant Investment Company which was headquartered in Sanford, FL in 1882.
Henry's Depot features a variety of food vendors to indulge almost every whim and diet, a full bar, and a spacious outdoor patio perfect for soaking up the great Florida weather. Live entertainment and events take place throughout the year for the entire family to enjoy.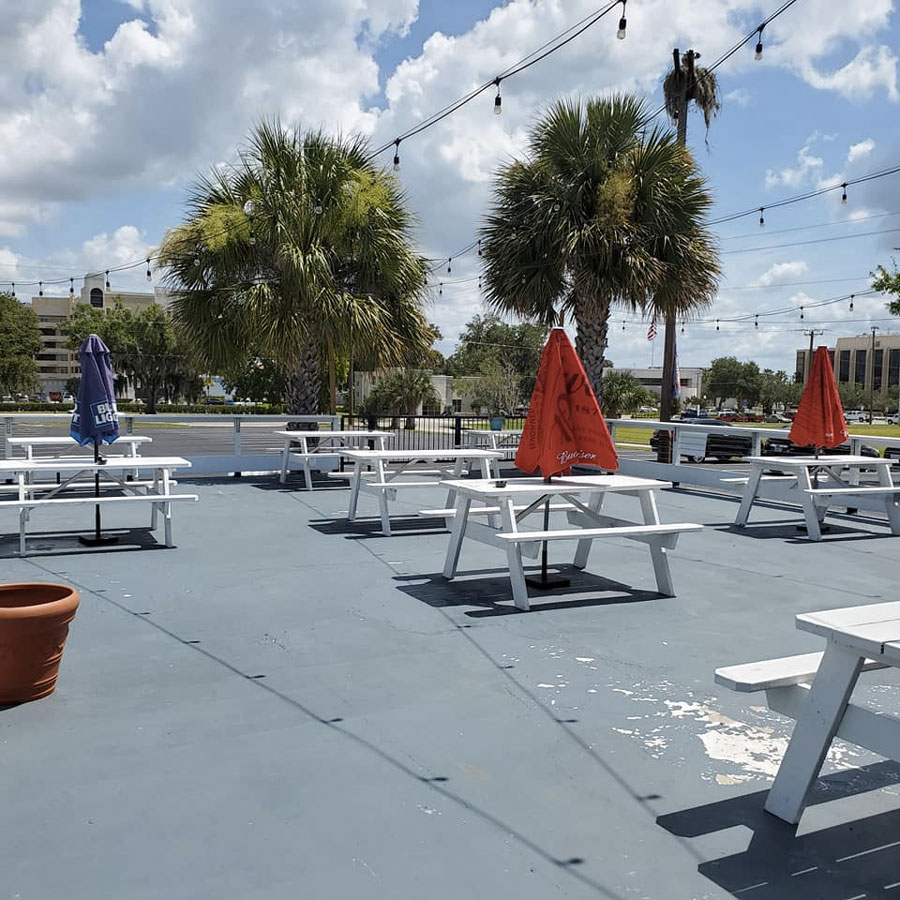 Pizza Lover's Make Oak Flame Pizza Their First Stop!
Who doesn't love pizza? Build your own pie or order one of the signature creations at Oak Flame Pizza where the Forno Bravo pizza oven fires up pizzas at 700 degrees to be ready in minutes. Dig into ​a classic Pepperoni topped with fresh house mozzarella & Ezzo pepperoni finished with fresh basil and Parmesan. This pie is guaranteed to make pizza lovers very happy. The dough receives 48 hour fermentation for a nice sourdough flavor and a solid chew. The crust then benefits from a generous brush of garlic olive oil and oak fire char.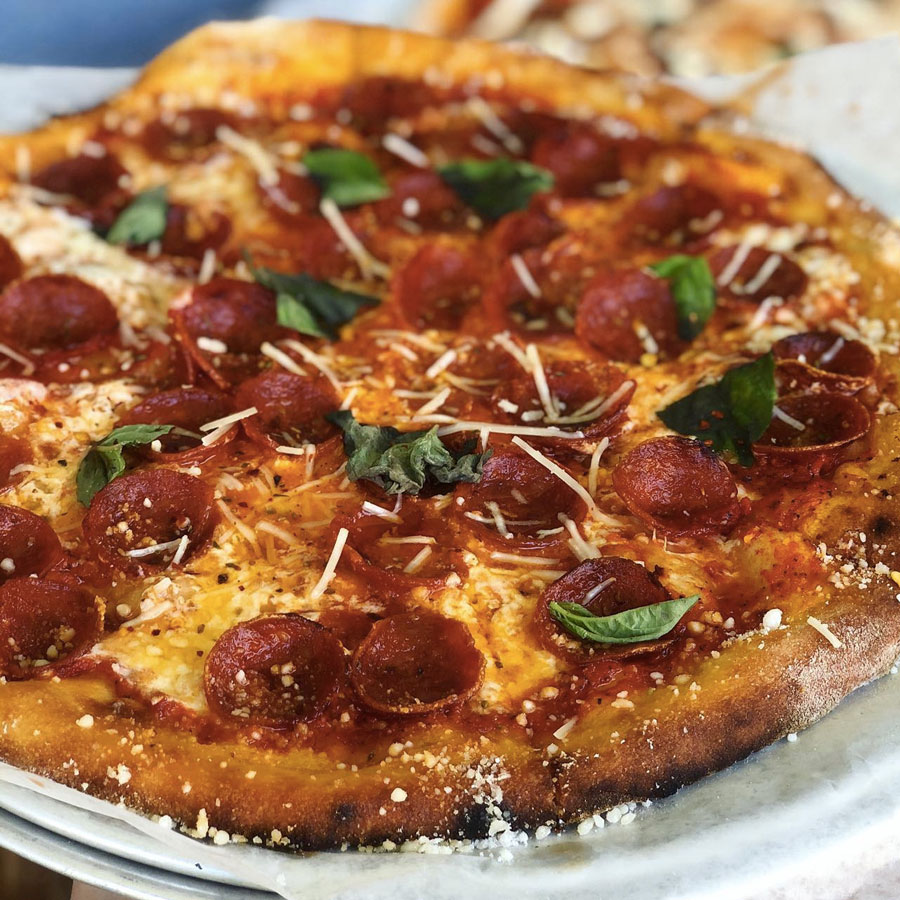 Vegan and Plant Based Dining at Henry's Depot
Henry's Depot is a veritable vegan foodie heaven with plenty of options from wood fired vegan pies at Oak Flame Pizza ​like the Vegan Velocity pizza topped with Beyond Italian sausage, broccolini, vegan ricotta and a sprinkle of chili oil. ​Even brunch gets the plant based treatment with ​vegan quiche pizza pies. ​You'll also find the best vegan ice cream at The Greenery Creamery and of course, plant-based Southern BBQ at Dharma Fine Vittles is not to be missed.
Dharma Fine Vittles​ is well known for their plant based Southern eats all around town. From the Florida Fried Green Tomato sandwich with a delightfully smoky eggplant remoulade and garlicky kale on thick Texas Toast to Carolina BBQ Pulled Jackfruit with sweet cola reduction. The Biscuits and Gravy are every bit as delicious as the meaty counterparts. Complete the experience with a sampler of their Mac N Cheese creations such as garlic, vindaloo, buffalo or traditional.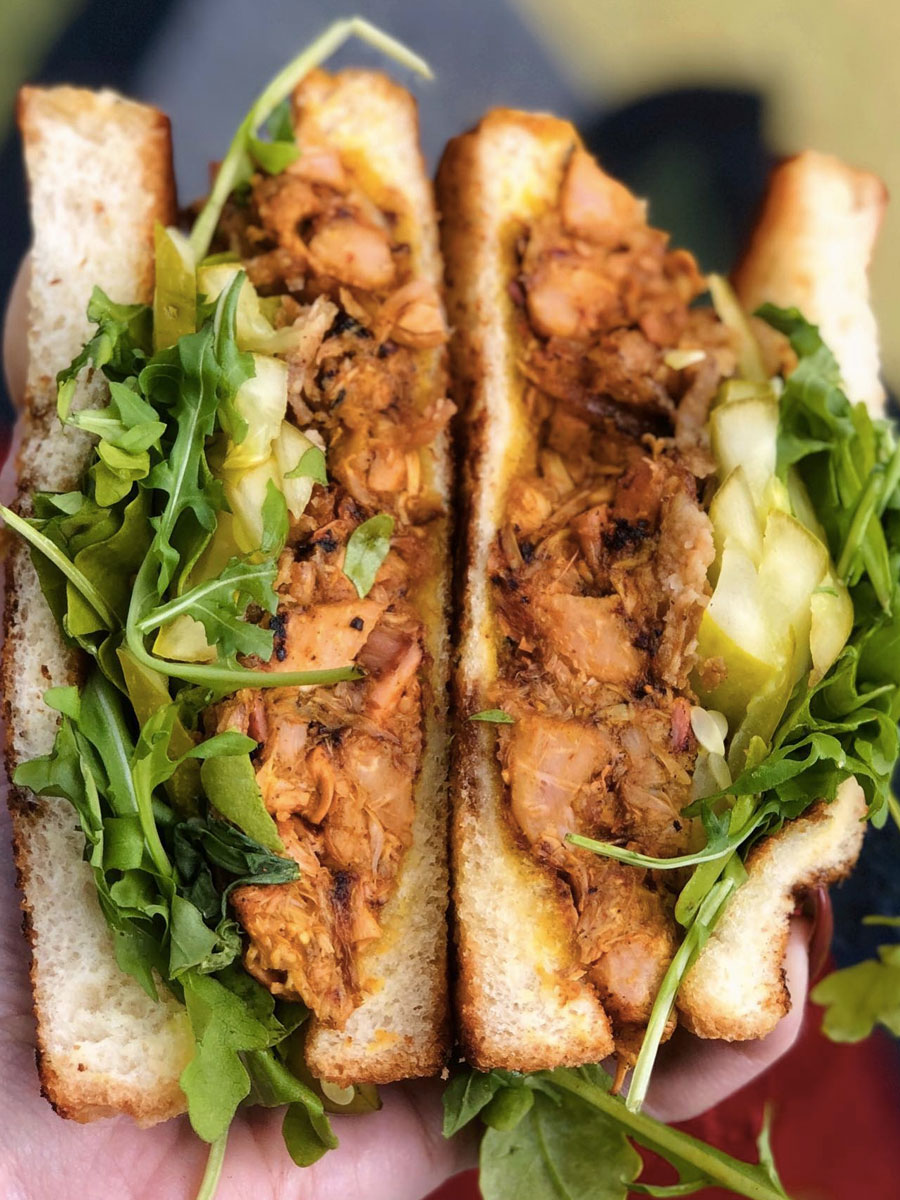 Italian Subs at Salvatore's Prime Sandwiches
Hearty appetites go for sub sandwiches at Salvatore's. Get it toasted, open-faced, panini, or classic! Piled high with Boars Head deli meats and cheeses. The Classic Italian is a favorite with prosciutto, Tavern ham, and Genoa salami. Craving London Broil Roast Beef and provolone with a tangy creamy aioli? That's another favorite. You can also Build Your Own if you want to get creative. Gluten-free and carb conscious? Not to worry. Get Italian style salads made with organic greens. Order in advance online for pick up or you can order at the counter for dine-in or take out.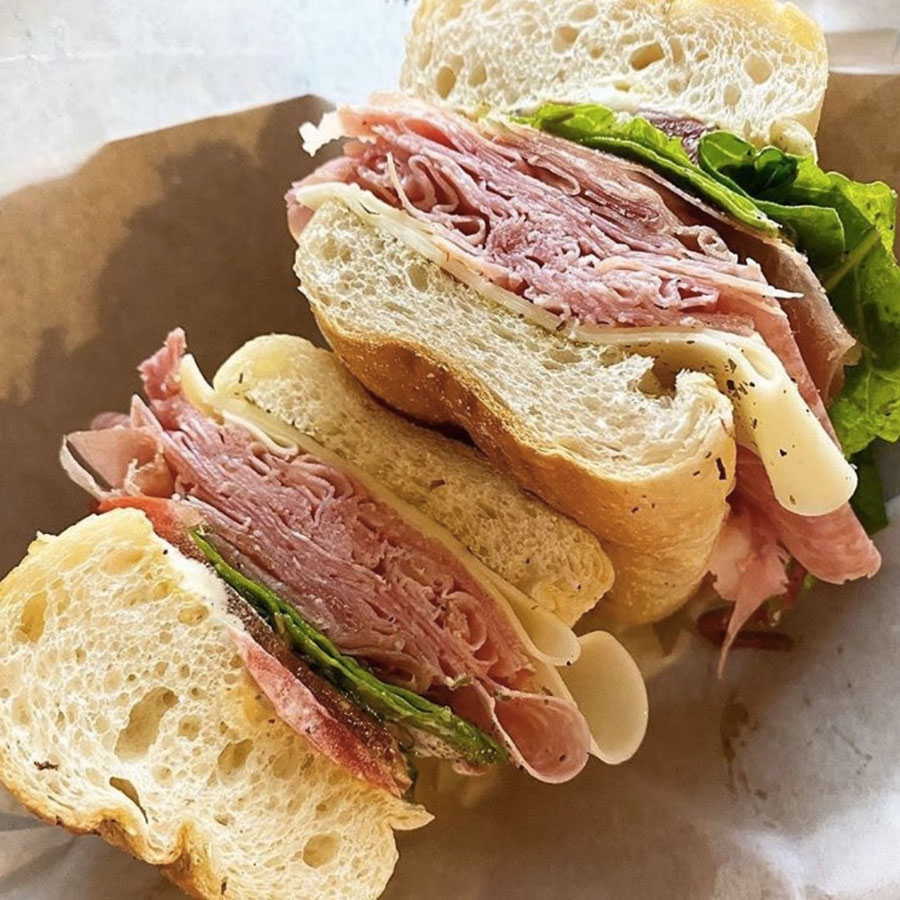 Seafood Diet at The Current
Whether you prefer to indulge in a loaded shrimp po boy or the top-selling Mahi Mahi Sandwich, ​The Current​ is where fresh seafood is found in Henry's Depot. The handwritten menu board changes to reflect the ​current f​resh fish and seafood specials. Feast on Florida fish, local shrimp, and seafood is flown in from across the US. The thick slab of Florida Mahi-Mahi was blackened on our visit and comes with a generous side of Old Bay seasoned fries. Peel and Eat shrimp and fried seafood baskets round out the list of customer favorites. If you're lucky, snag a classic Maine lobster roll on the popular Lobster Roll Tuesday's. When the temperatures dip, find freshly made New England Clam Chowder, something that has been requested since The Current Seafood Counter opened.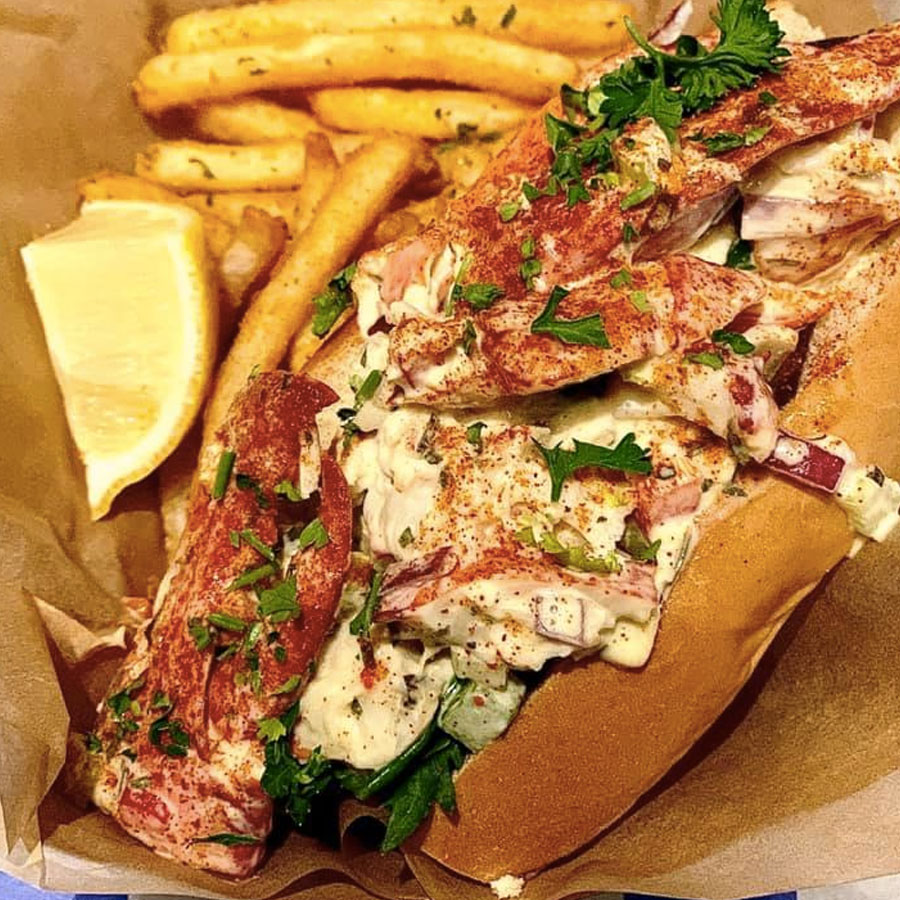 Chef Driven Burger Concept What The Chuck Brings The Farm To Sanford's Table
Sean Kelley, owner of Henry's Depot, and Chef Nat Russell, owner and chef at ​The Tennessee Truffle, put their heads together to come up with Historic Downtown Sanford's hottest burger joint ​What The Chuck​. The menu offers a full range of all-beef burgers cooked to order. The Tennessee Truffle burger available at What The Chuck is a perfectly cooked Smashburger topped with charred scallions, Pimento cheese, Cowboy Candy (house candied jalapeno rings), and Kale from BigDaddy's Organic Farm which is sweated with onions and then smoked over hickory. Like its namesake, the Tennessee Truffle burger is packed with tons of flavor and local goodness! Don't forget the hand-cut fries tossed in fresh rosemary and salt! ​Order online in advance for pick up or you can order at the counter for dine-in or take out.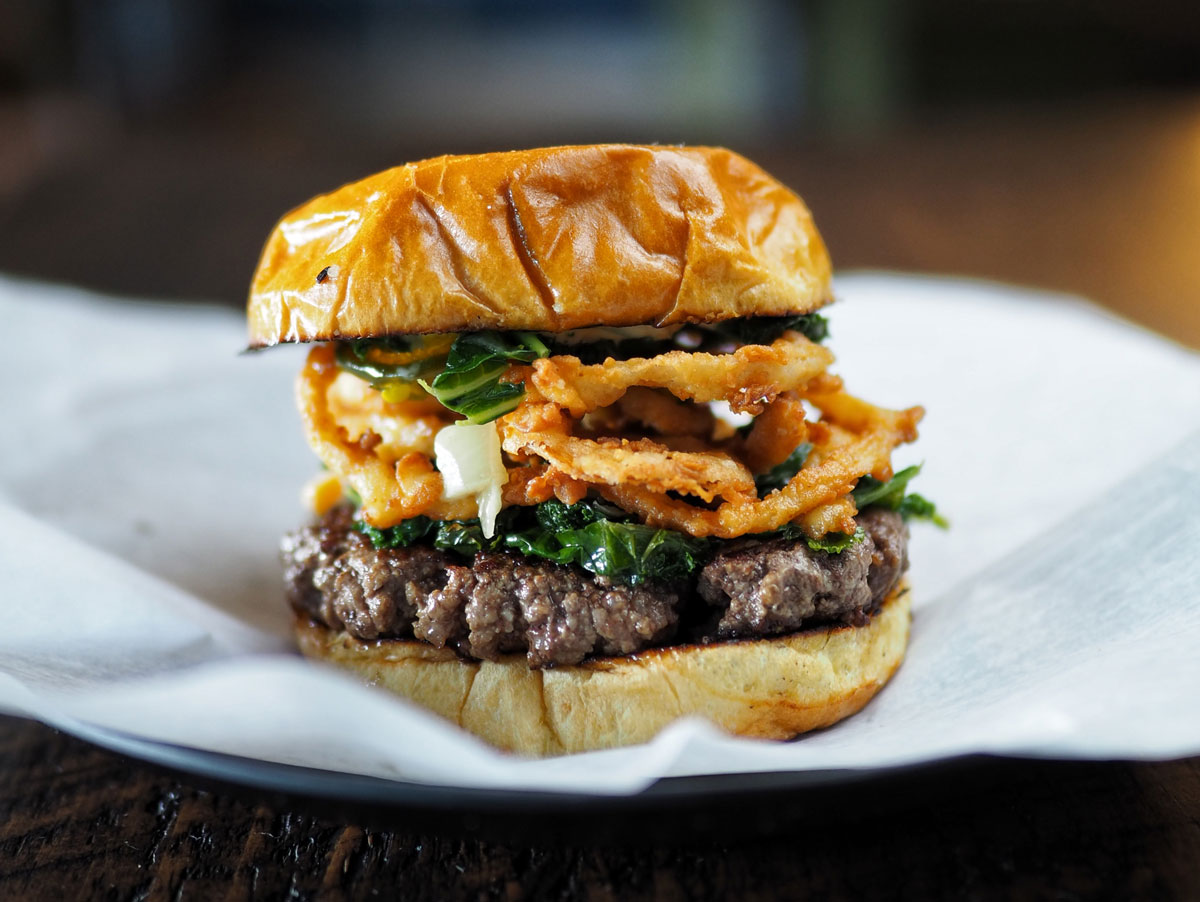 Craft Cocktails at The Basin
With an old Florida vibe and comfy leather couches, ​The Basin​ quenches your thirst for craft cocktails, beer and wine in the type of setting you'll happily linger at all day. It's a must stop on a Cocktail Crawl around Historic Downtown Sanford. Sip a refreshing Strawberry Honeysuckle frozen cocktail or choose from one of the creative Old Fashioned cocktails including one with Peanut Butter whiskey and chocolate orange bitters that's a real treat. All mixers and bitters are made in house, so you know attention to fine mixology is high. Just let the friendly bartenders make a creative cocktail for you.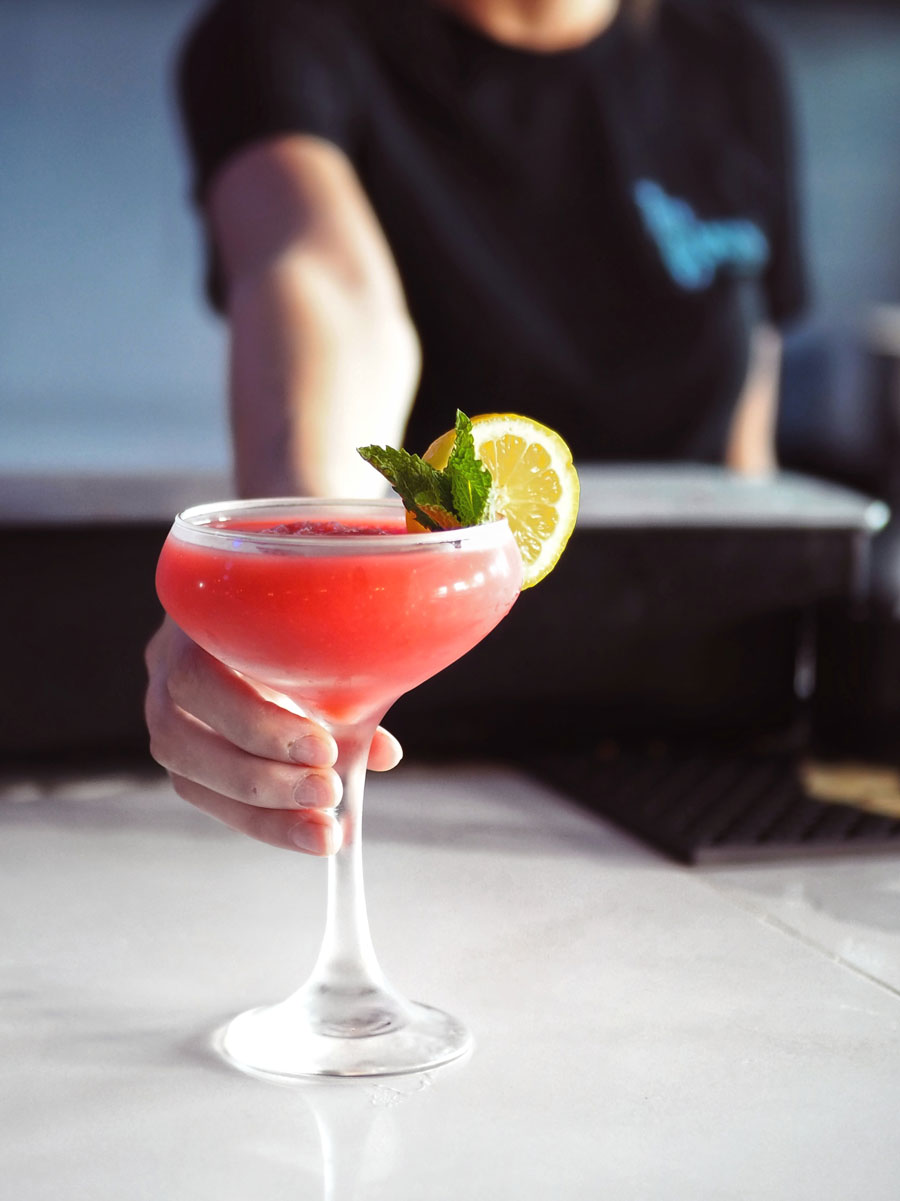 Indulge in Award Winning Ice Cream From The Greenery Creamery
Considered one of Orlando's favorite frozen treats, ​The Greenery Creamery ​which opened in Downtown Orlando in 2018, opened a second outpost for Sanfordites to enjoy inside Henry's Depot. The chef-driven artisanal ice cream shop specializes in creative flavors including some that feature savory elements like rosemary or corn, as recently featured in the Corn & Cake ice cream. They use locally sourced ingredients such as cream from grass fed cows for their dairy ice cream and a mix of coconut, peanut butter, sunflower butter, almond or soy for vegan bases.The activated charcoal ice cream and the black ash cone have become a Must Eat for this small-batch ice cream shop. Sanford's favorite ice cream flavors include Triple C of coffee, cookies and cream, marshmallow, and chocolate. There are even delicious vegan-friendly, dairy-free flavors and plant-based milkshakes available. Stop in for an ice cream cone, sundae, or take a pint to go!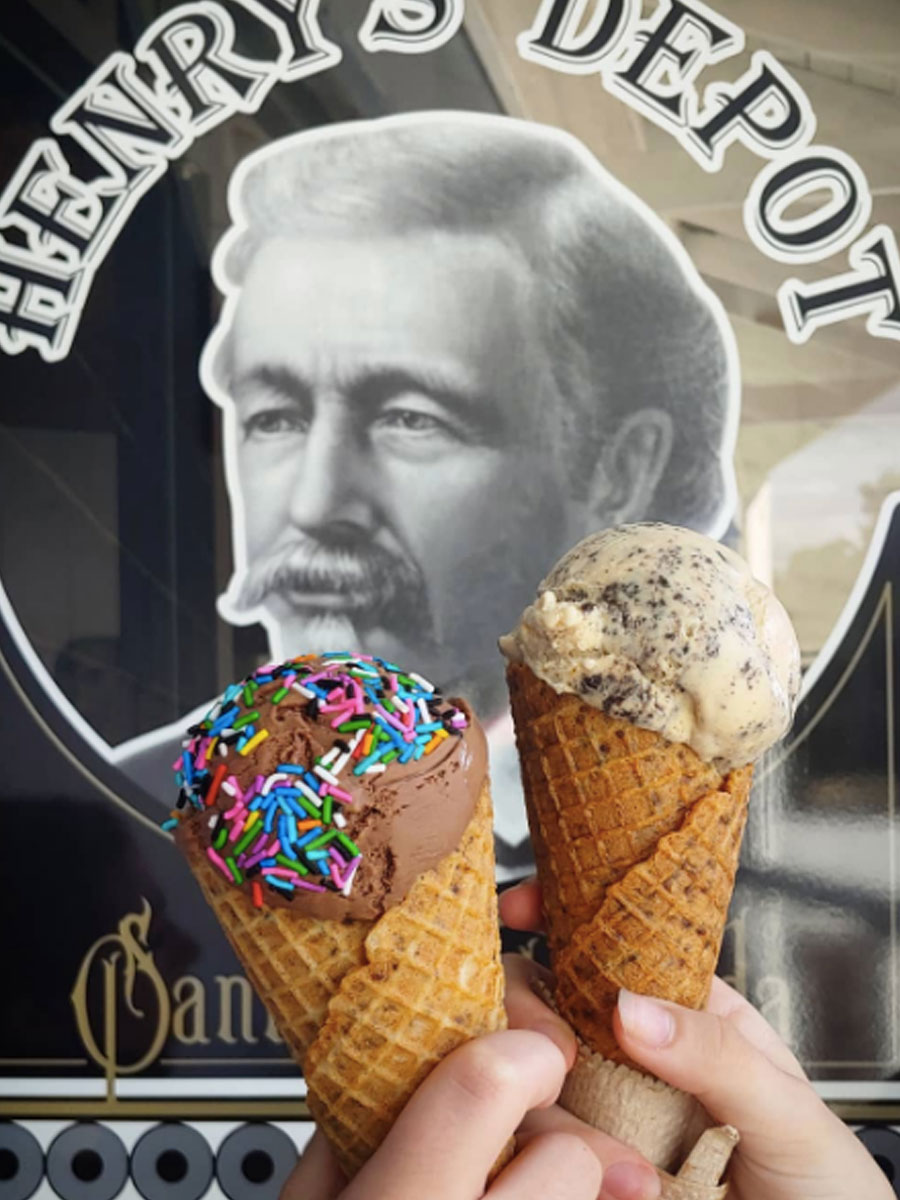 Get Caffeinated at Mahogany Coffee
Devon Ally formerly of Palate Coffee brought his creative coffee game to Henry's Depot with Mahogany Coffee. Attention to detail is key as he selects the finest coffee including Onyx Coffee and local roaster Ligature Coffee. Go for a classic coffee specialty including nitro cold brew, cappuccinos and lattes. Or jazz up your afternoon with one of their seasonal specialties like black lavender latte or a matcha latte in a rainbow of colors and flavors. Craving something decadent? Try a creamy hot chocolate topped with a torched marshmallow for a drinkable dessert!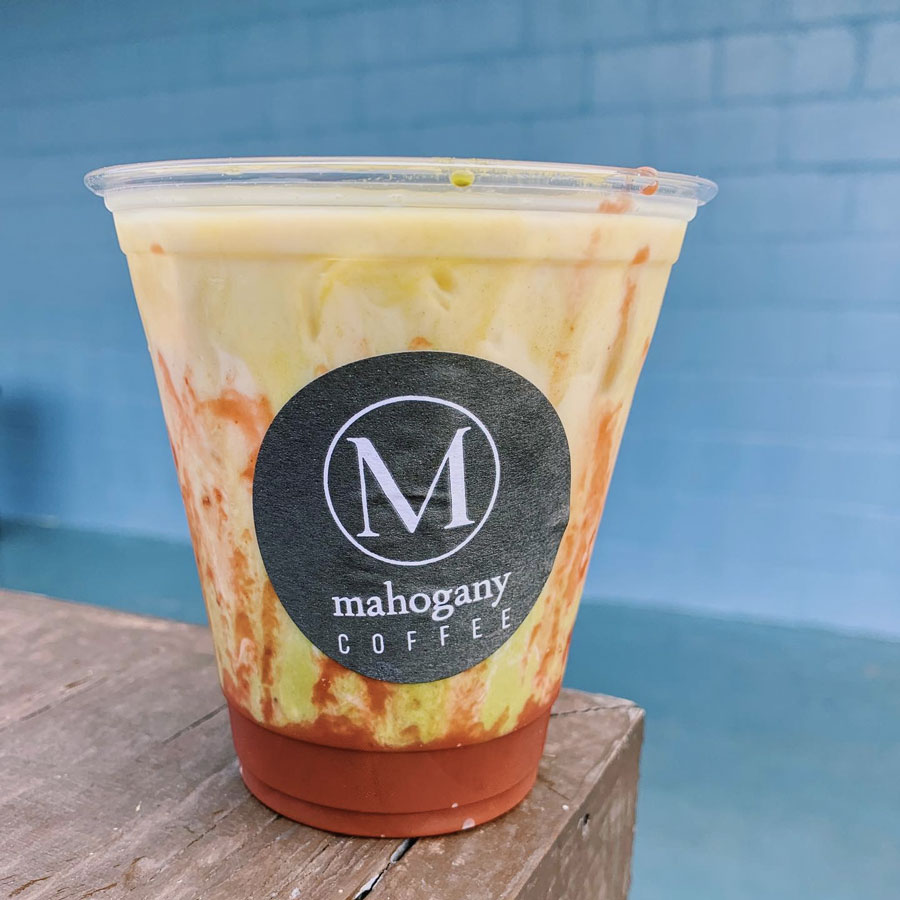 Sunday Brunch at Henry's Depot is a Must!
Henry's Depot opens at 10am every Sunday with a variety of ​brunch options. Dig into a brunch pizza topped with an egg at Oak Flame Pizza or Dharma Fine Vittles' vegan brunch specials. Pair with $5 Bloody Marys and $7 Jumbo Mimosas at The Basin and finish off with craft coffee specialties from Mahogany Coffee.
Are you ready to plan your trip to Henry's Depot in Historic Downtown Sanford? Come hungry and plan to stay awhile or grab a quick lunch or dinner to go on your way home, they are open 7 days a week. Give the gift of a fun day in Sanford while supporting these great local businesses. Henry's Depot Gift Cards can be purchased online here and emailed immediately all year long. For all the latest updates on Henry's Depot events and happenings follow on Facebook  and visit their website at HenrysDepot.com.
Henry's Depot is located at 212 W 1st St Sanford Fl 32771.
Authors: Local digital marketing consultants, freelance food writers and bloggers Lisa Wilk of TasteCookSip.com  and Christina Thomas of GoEpicurista.com love to explore the culinary scene everywhere they go. Follow their foodie adventures on Instagram @TasteCookSip  and @GoEpicurista.