Bring your lucky charm to Historic Downtown Sanford
If it's St. Patrick's Day, you know already know what's happening in Historic Downtown Sanford. Local businesses and fire departments have gathered their strongest friends to see if they have what it takes to pull a fire truck.
On Saturday, March 18, the St. Patrick's Day festivities continue at the 'The Famous L' between West End Trading Co. and Celery City Craft with the St. Paddy's Day Truck Pull & Street Festival. The festival will feature live music on multiple stages, loads of craft beer, food trucks, vendors and lots of Sanford Fun!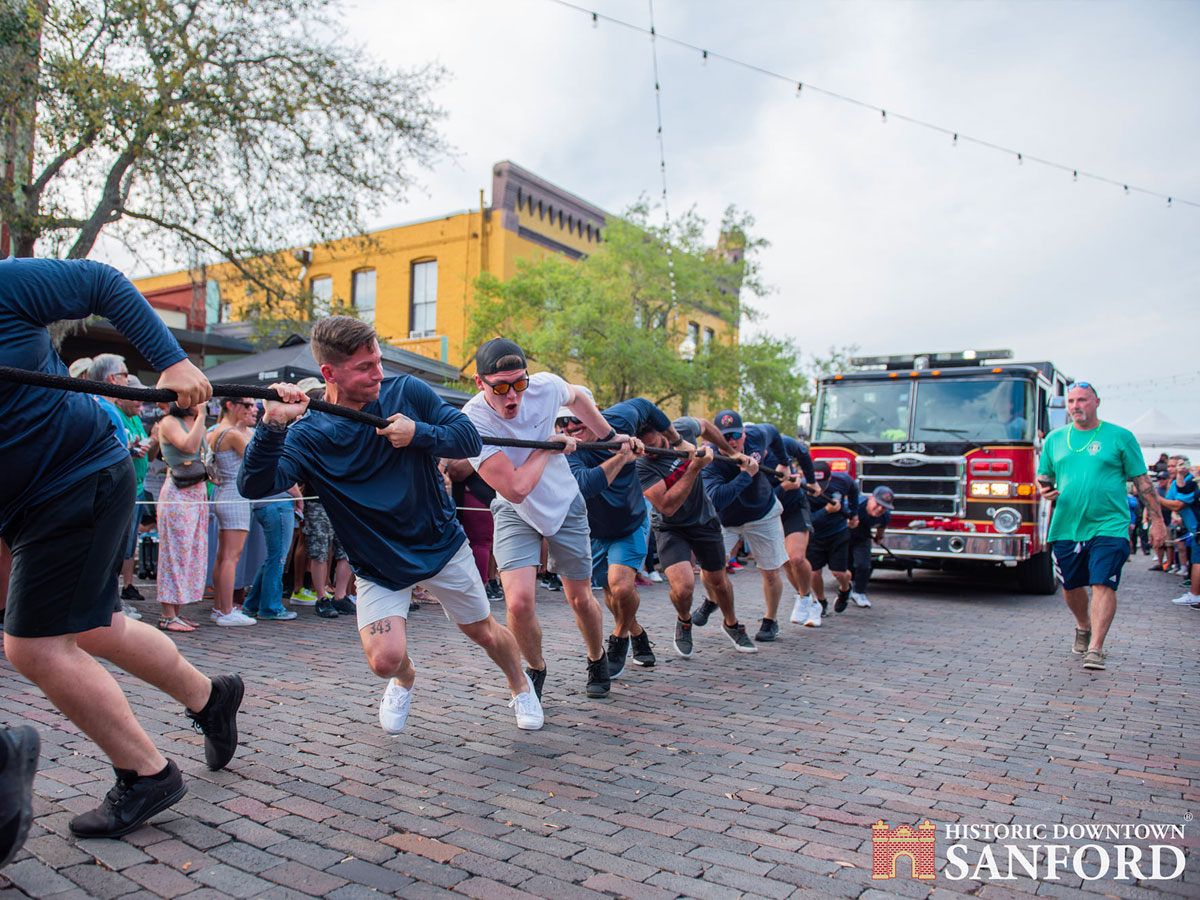 The truck pull begins at 4 p.m. and teams will try their luck pulling a fire truck one block down Palmetto Ave. for the chance to win a trophy and bragging rights for a whole year.
This year, there's double the fun for spectators to enjoy with two categories in the truck pull competition. One group will be made up of teams from local businesses and another group will include teams with the strongest members of fire departments from across Central Florida. Teams must include ten members and each team must register and pay a $100 sign-up fee.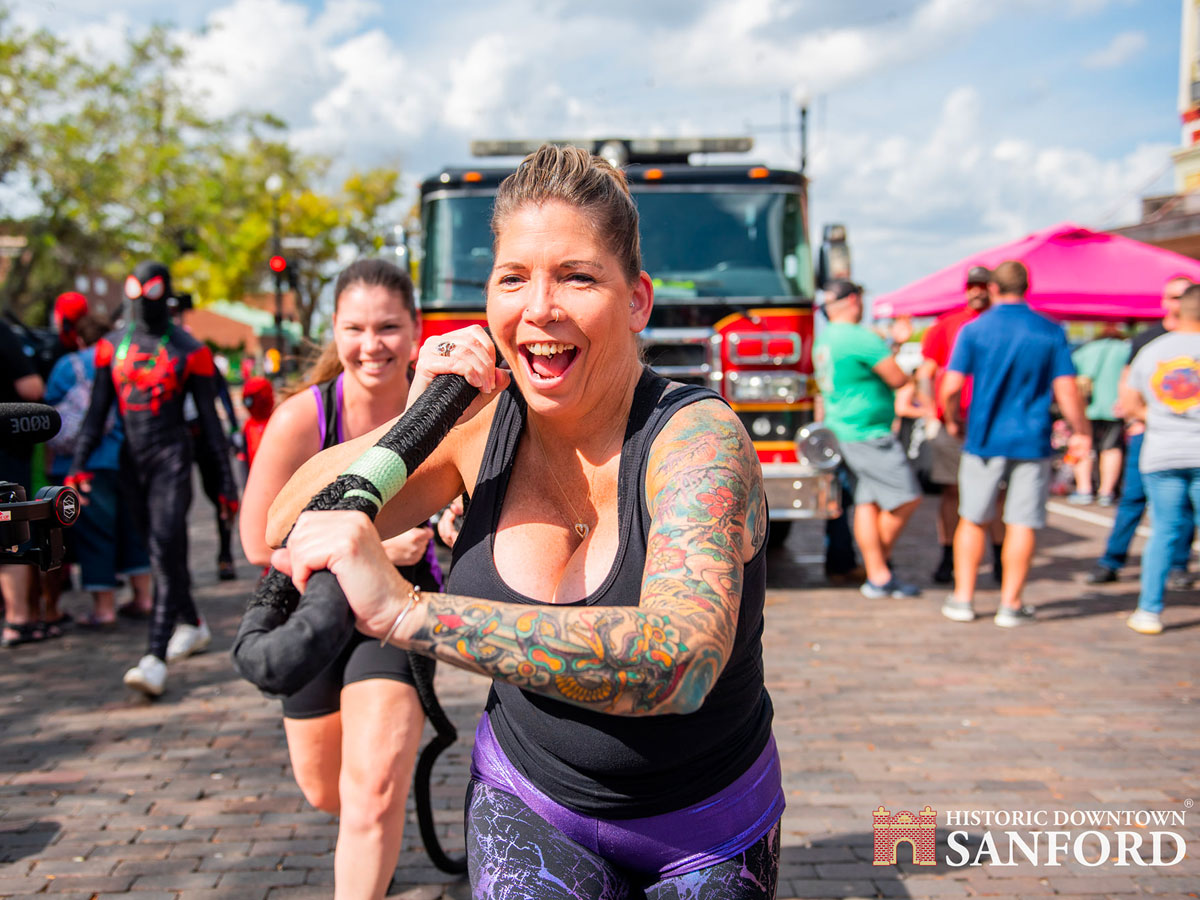 Hosted by the Sanfording Event Production Group of West End Trading Co., Celery City Craft, Historic Downtown Sanford® and Ladies 327, the event has become a tradition that challenges guests for a good cause. All sign-up fees from the truck pull will go towards Special Needs Ability Program, Inc.
Special Needs Advocacy Program, Inc. serves families in Sanford who support children with disabilities. SNAP provides children with disabilities a platform to understand and retain positive social skills to successfully enter the workforce, social events and other public arenas. For more information, click here.
"The Sanford community loves to come together for a good time and a good cause!" said Paul Williams, owner of The West End Trading Co. "Even if you're not trying your luck with the truck pull, we can't wait to see everyone enjoying the competition and all of the festival's offerings."