Pints n' Paws is more than a unique annual craft beer festival and fundraiser that you can share with your pooch. It has become a community staple, large-scale economic driver, and charitable event all in one.
Hosted by the West End Trading Co., Celery City Craft and Historic Downtown Sanford®, Pints n' Paws annually promotes and funds the amazing mission of local pet rescues, while simultaneously giving Historic Downtown Sanford an economic shot in the arm. Attendees can sample craft beers and local foods while enjoying live music and checking out vendor booths, with 100% of the proceeds from the event going to charity.
Over the last 10 years, Pints n' Paws has raised almost $500,000 for local pet rescues and the festival annually drives immense foot traffic to downtown brick & mortar businesses! This year the 11th Annual event will be held on Saturday, March 25th from 1-6pm in Historic Downtown Sanford.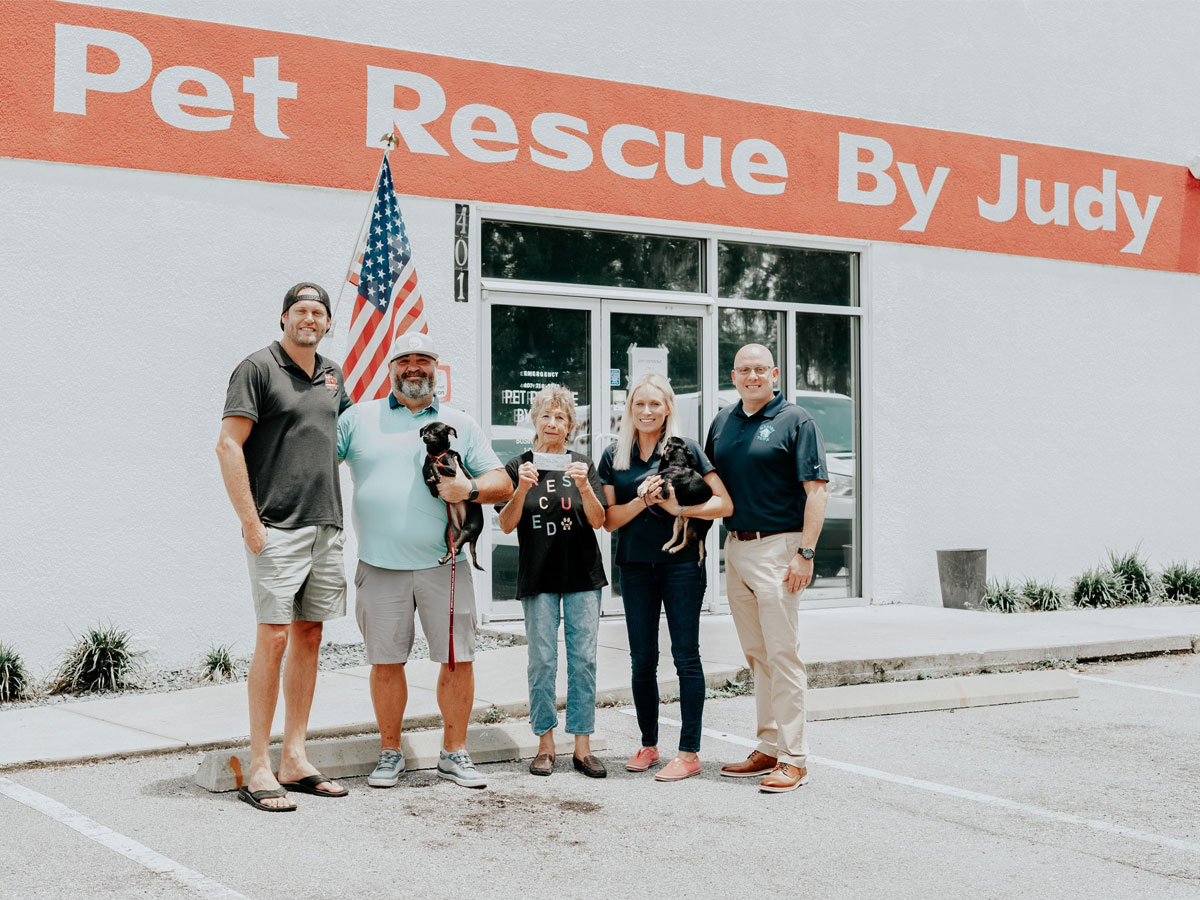 Pints n' Paws also provides an educational experience for those who want to learn about the local Florida craft beer scene. Guests can keep their eyes open for the brewmasters and brewery reps that will be present to answer questions and educate.
Economic Impact
The focus of this blog is economic growth and development, and Sanford's events are a contributing factor to the overall economic growth and development of the city, similar to a new development or business investing into the local economy. While Pints n' Paws is an annual craft beer festival and perfect for dog lovers, there is more discussion to be had regarding the impact on the city this event and others have. Pints n' Paws raised over $100,000.00 last year, and donated 100 percent of those proceeds to local pet charities. Along the way, the festival and similar events have also provided massive foot traffic and large volume sales days to local businesses.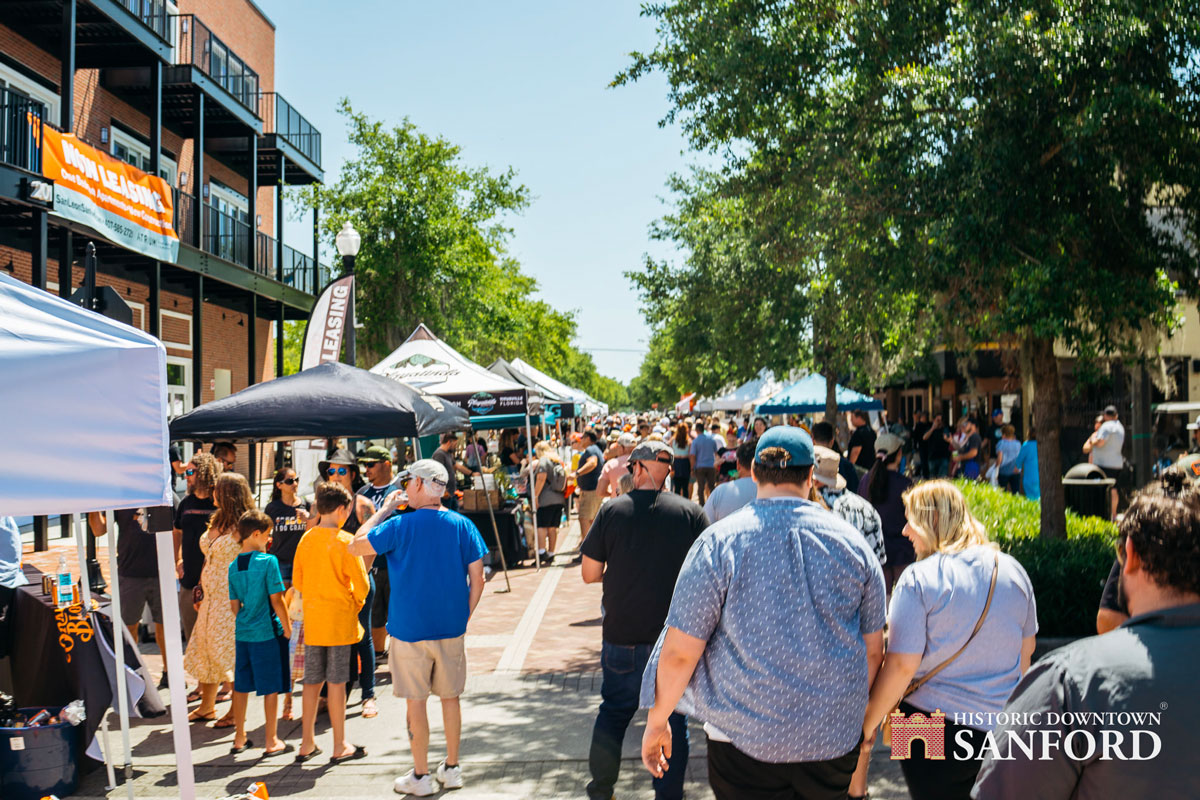 "Events being in the heart of downtown, thousands of people get to know our downtown and everything it has to offer including our retail shops, they make their way through the town, and usually leave either full, with a souvenir, or both," says local business owner Ben Bates of Sunshine State Threads. One Sanford city official who wished to stay anonymous noted that "there is an obvious spillover effect (to local business) from events, it's obvious." This is in no small part due to the collaboration and synergy among local businesses owners, who continually meet regarding events, discuss the details, and break down the results after the fact. With a goal of ensuring that a rising tide lifts all and maneuvering to ensure events do not interfere with but augment the local businesses, events have become a welcome catalyst for many.
The local economic effect of events of Sanford reaches farther than the mere day-of-event experience. Pints n' Paws and the host of events in Historic Downtown Sanford provide exposure to the offerings of the district as a whole and introduces businesses and their products to thousands of new customers. Patrons to one event come back to Sanford to see more, attend additional events, spend money dining in our restaurants, rent golf carts, see live entertainment, shop, and more.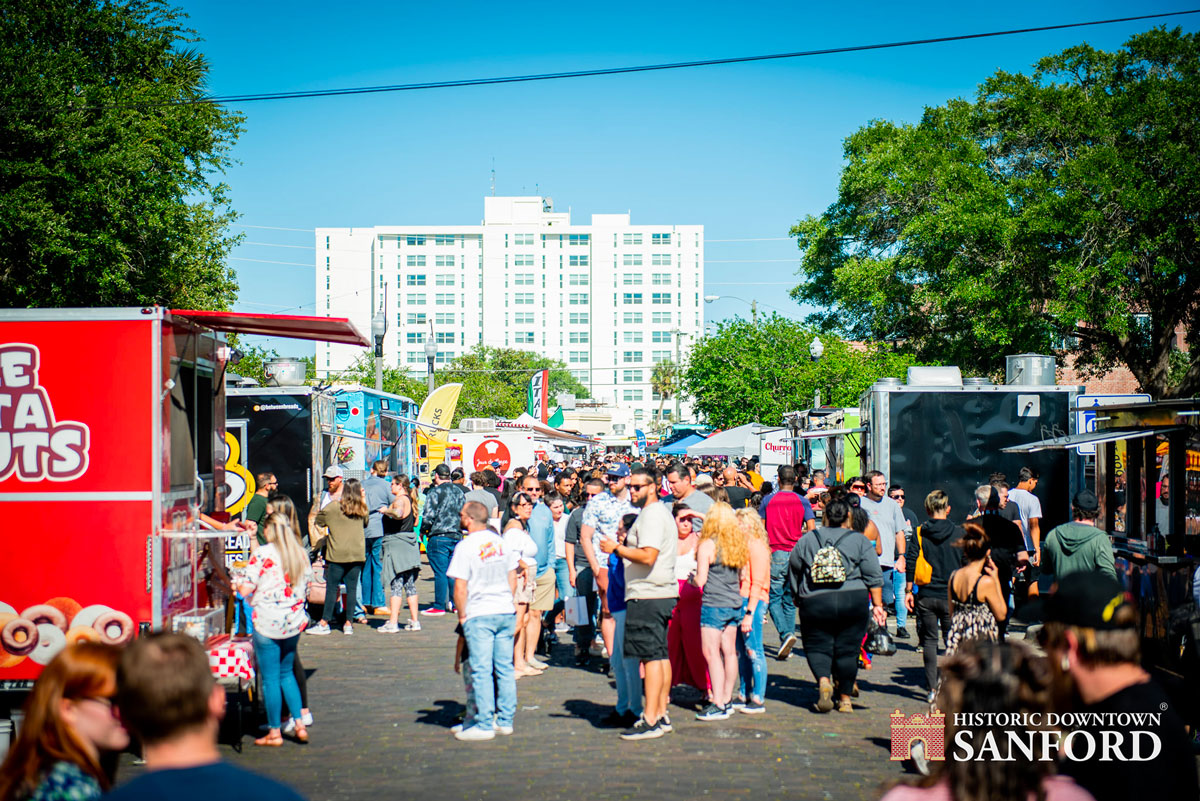 When local breweries such as Sanford Brewing Company, Wops Hops Brewing, Dees Brothers Brewery, Deviant Wolfe Brewing, and Community Brewhouse set up their beer tents at Pints n' Paws, they do so knowing that they are able to reach a massive quantity of potential new customers. By providing samples of their quality offerings and talking about their product to thousands of craft beer enthusiasts, these businesses benefit in both the short and long term. Without fail, this "first impression" leads to a larger influx of guests and visitors to their brick-and-mortar locations in Historic Downtown Sanford over the subsequent weeks and months, and this exposure helps with their beverages being sold throughout Central Florida.
Sanford's "event-culture" has become a hallmark of life in the downtown area and also the envy of several neighboring municipalities who are eager to replicate the model. Desirous of the energy and economic growth occurring in Sanford, Sanford event organizers and business owners have been approached on multiple occasions by representatives of various cities, chambers of commerce, or Main Street Organizations who ask, "What are you doing right, how do we do this and can we hire you to help us?"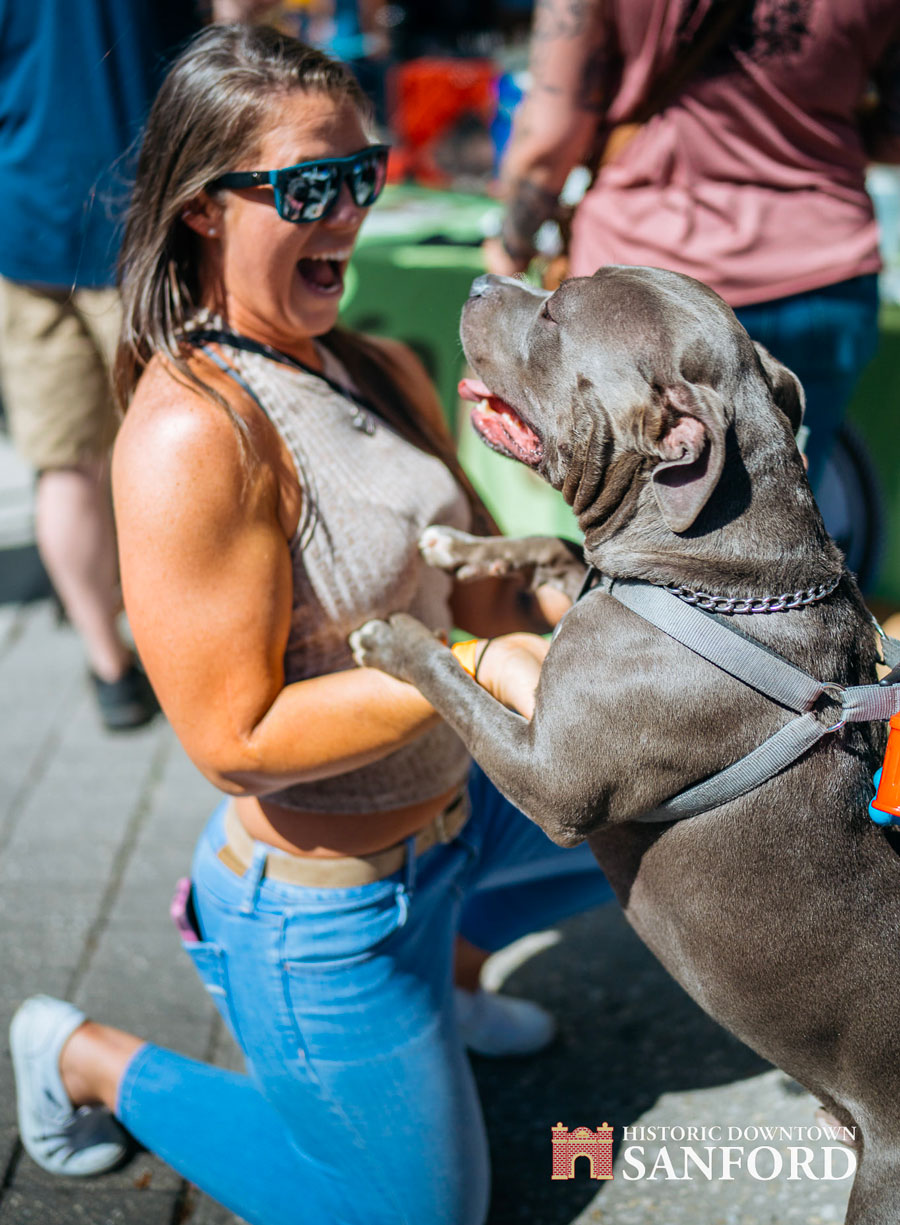 The overwhelming majority of residents embrace Sanford's new energy and smart economic growth, with dozens of locals and residents continually volunteering their time to work and staff these events and support the cause. Homeowners in the neighboring Historic District have seen a significant rise in their property values over the last decade. Beyond homeowner equity, Sanford has recently enjoyed a robust real estate market with home sales, rentals, and Airbnbs all benefiting in no small part from the events and lifestyle that has become part of what Sanford is.
From an economic point of view, consider that the City of Sanford's annual budget is in no small part funded by collected property taxes, and increased property values in Historic Downtown Sanford and the local area generate more money for the city. These monies spur further economic growth, increased services, and continual quality of life upgrades throughout the city. Those various city representatives and business owners asking what 'Sanford is doing right' are smart to ask; events play a significant role in overall city growth and prosperity.
Charitable Impact
This charitable Sanford story begins with Paul Williams, owner of West End Trading Co., founder of Pints n' Paws, and one of the most involved local business owners in the city. "I had been wanting to start a craft beer festival in Sanford and lost my dog around that time. Judy from Pet Rescue by Judy helped me through this hard time and Pints N' Paws Craft Beer Festival was born," said Williams. "Not only were we able to bring an exciting festival to Sanford, but I was able to honor my pup's memory by helping hundreds of others receive care. We're so proud of how large this event has grown and really excited to annually present these proceeds to local deserving charities."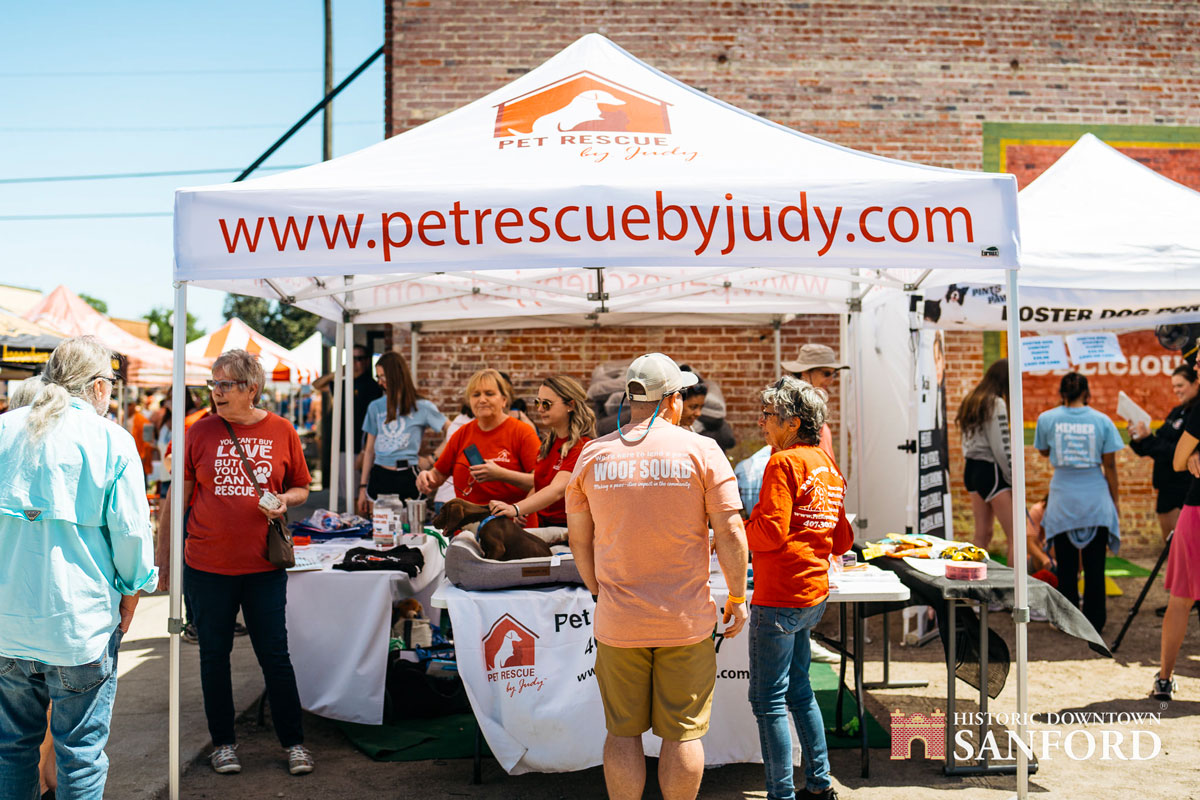 Pet Rescue by Judy has been a recipient of these proceeds after every Pints n' Paws event, and they help to sustain her mission. "We are so thankful for the continuous support over the years," said Judy Sarullo, founder of Pet Rescue by Judy. "Pints n' Paws gets the community excited to give back to local pet charities, and it's always so amazing to see the turn out." Pet Rescue by Judy rehabilitates and rescues local animals that have been abandoned or are in distress. It's dedicated to finding the animals their forever home and educating the public on proper animal care. What an amazing cause!
The Historic Downtown Sanford District community continually makes an effort to give back to local non-profits! In addition to Pints n' Paws, the same group led by Paul Williams also hosts multiple annual events such as the Sanford .327k Run raising funds for Relay for Life of North Seminole, the St. Paddy's Day Truck Pull & Street Festival that raises money annually for Special Needs Advocacy Program (SNAP) and Sanford Mardi Gras with proceeds helping Meals on Wheels, and more.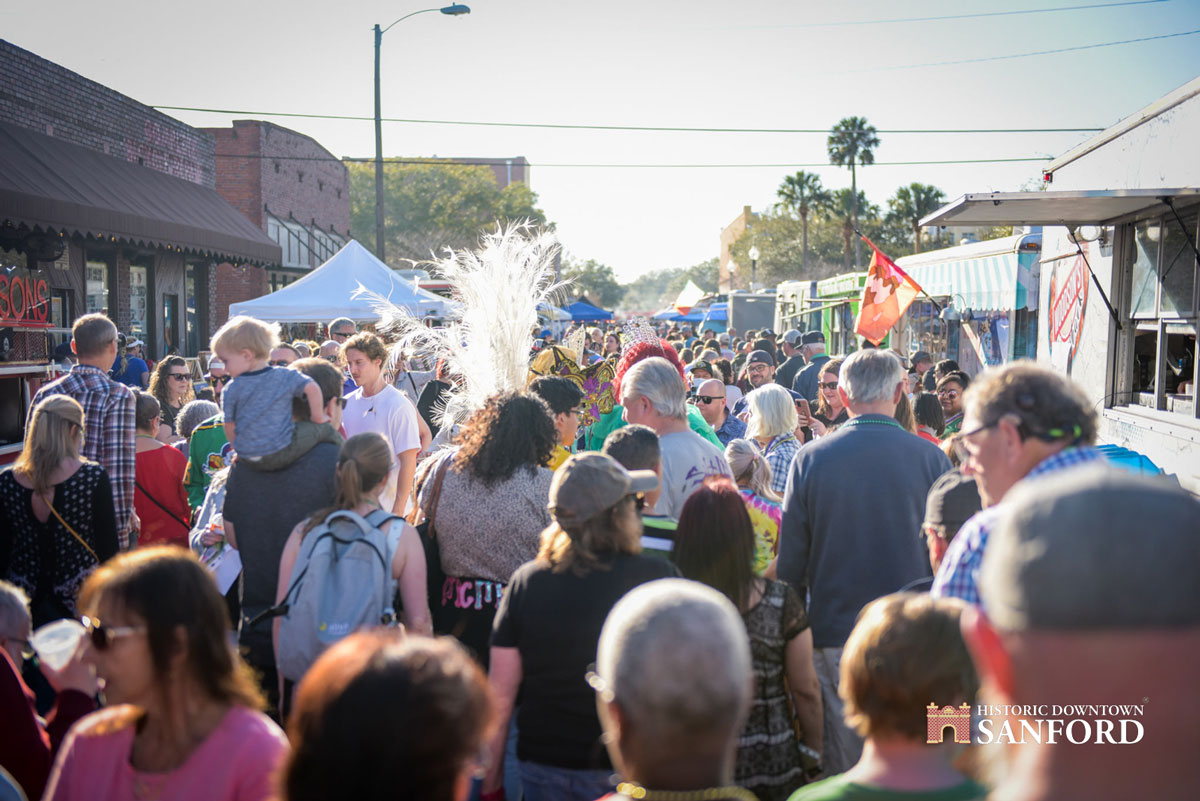 Ladies 327, Inc., a local non-profit that helps raise funds for other local non-profits including the Sanford Police Department also plays a large role as they're in charge of the vendors and food trucks and they benefit as well through the application fees.
The 11th Annual Pints n' Paws Craft Beer Festival takes place in Historic Downtown Sanford on Saturday, March 25th from 2-6pm with 1pm early admission for VIP. Grab your pup and your crew and come check it out, and while doing so, help support amazing local pet rescues!
Tickets are available at www.PintsAndPaws.com.