The Loggerhead Distillery Cocktail Crawl in Historic Downtown Sanford now in its 3rd year is about to launch again this month of November with some amazing craft cocktails made by some of our best bartenders from our top bars and restaurants!
How It Works
Guests pick up their 'DRINK CARD' at any participating bar or at the Loggerhead Distillery retail location on 124 W 2nd St, they'll try the Loggerhead cocktail submitted by the bar/bartender and have the bartender 'punch your card'.
Once it's completely punched, hand your completed punch card during the month of November into Loggerhead Distillery to win prizes such as swag, gift cards and gift baskets.
Be sure to post your pics of your cocktail on your social media channels using hashtags #drinkloggerhead #sanfording #historicdowntownsanford and tag Historic Downtown Sanford® (@historicdowntownsanford)
Loggerhead Distillery is proudly distributed by Wayne Densch Inc.
PARTICIPATING BARS & RESTAURANTS
The Loggerhead Der Holunder from Hollerbach's Willow Tree Cafe
1.5oz Loggerhead Vodka
.5oz Fresh squeezed lemon juice
.25oz Elderflower syrup
Splash of Soda Water
Lastly, garnish with a lemon wedge
The Loggerhead Laranja Peach Daly from Executive Cigar Shop and Lounge 
1.5oz Loggerhead Sweet Tea Vodka
1.5oz Lemon Juice
1/4oz Peach Syrup
3 dashes of Orange Bitters
1 slice of fresh Ginger (chopped)
Lastly, garnish with an Orange peel and a slice of Ginger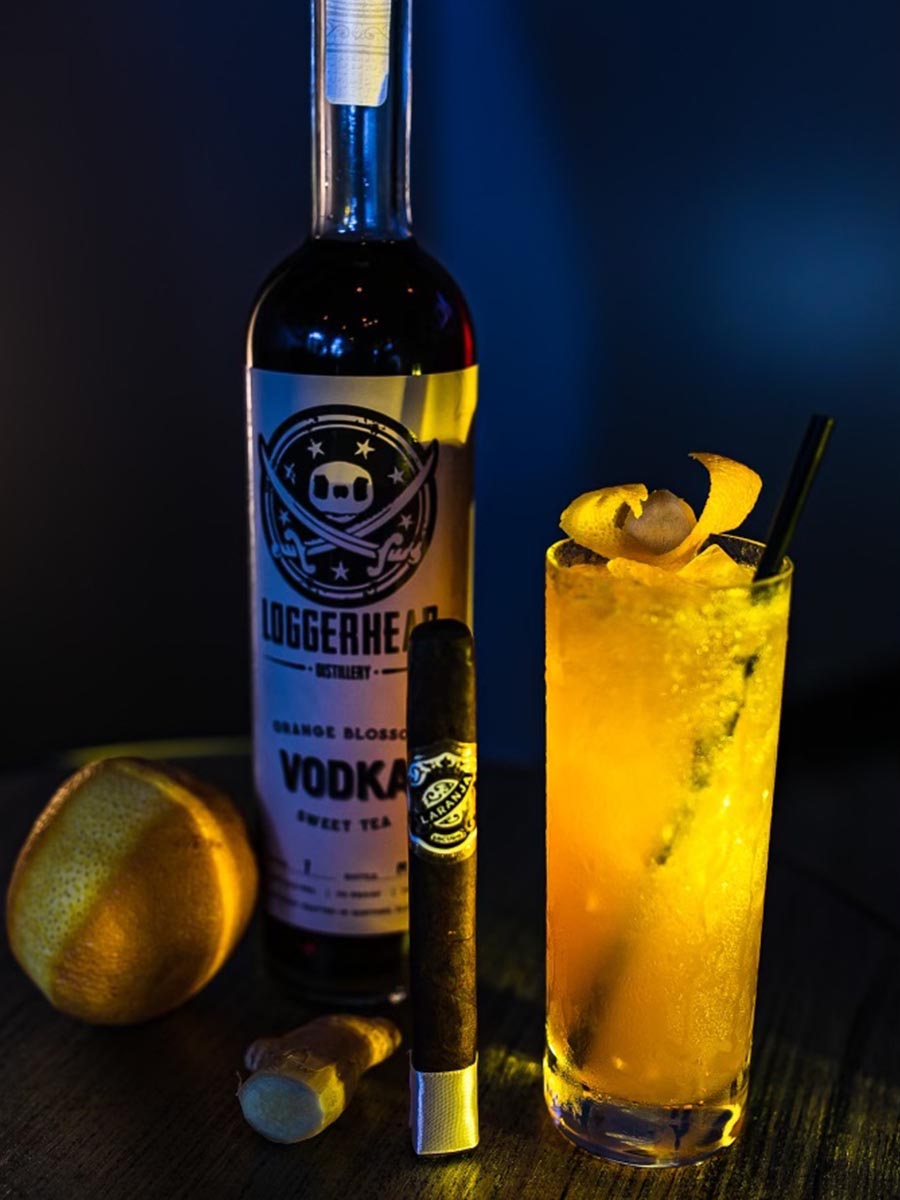 The Loggerhead Coffee & Tea from The Old Jailhouse
1.5 oz Loggerhead Orange Blossom Sweet Tea Vodka
.5oz Kafe Anme Coffee & Cocoa Bitter
.5oz Giffard Banane de Bresil
.25oz Fratello Hazelnut Liqueur
Lastly, garnish with a sprinkle of cinnamon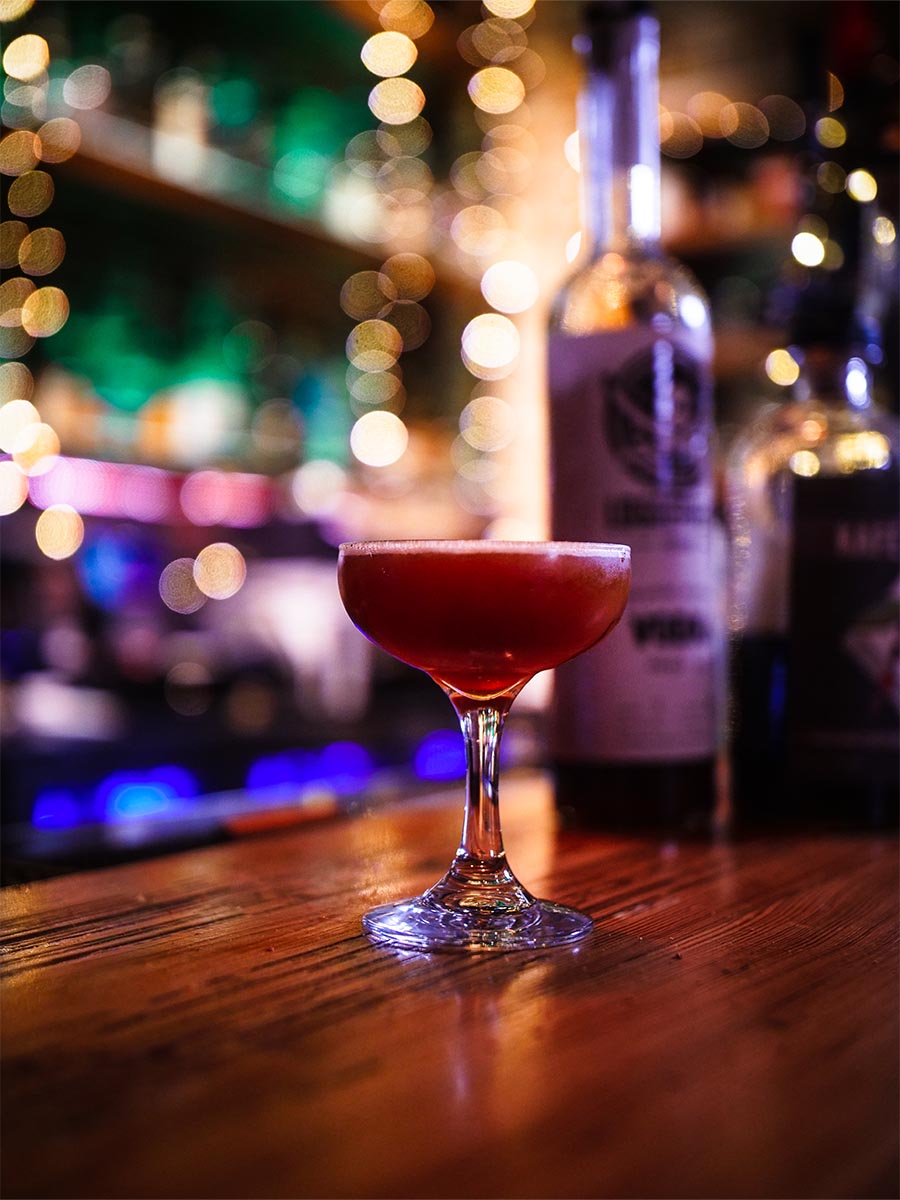 The Loggerhead Sunset from The Basin 
1.5oz Loggerhead Blonde Rum
1 oz Orange Juice
1oz Pineapple Juice
Orgeat foam(made with orgeat, pineapple, and aquafaba)
Lastly, garnish with a cherry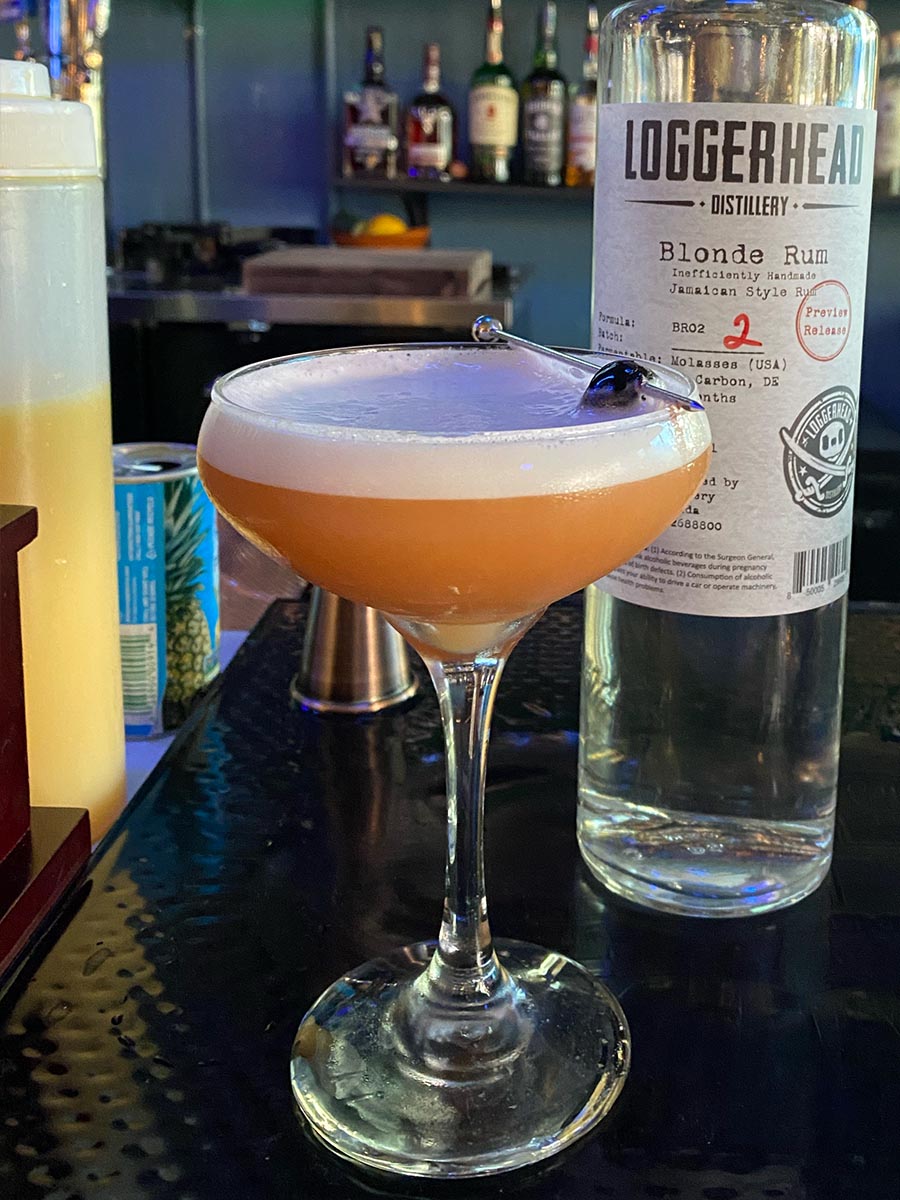 The Loggerhead Old Fashioned WAP (Warm Apple Pie) from Celery City Craft 
1oz Loggerhead Apple Moonshine
1oz Woodford Reserve Bourbon
2 dashes of Jerry Thomas Bitters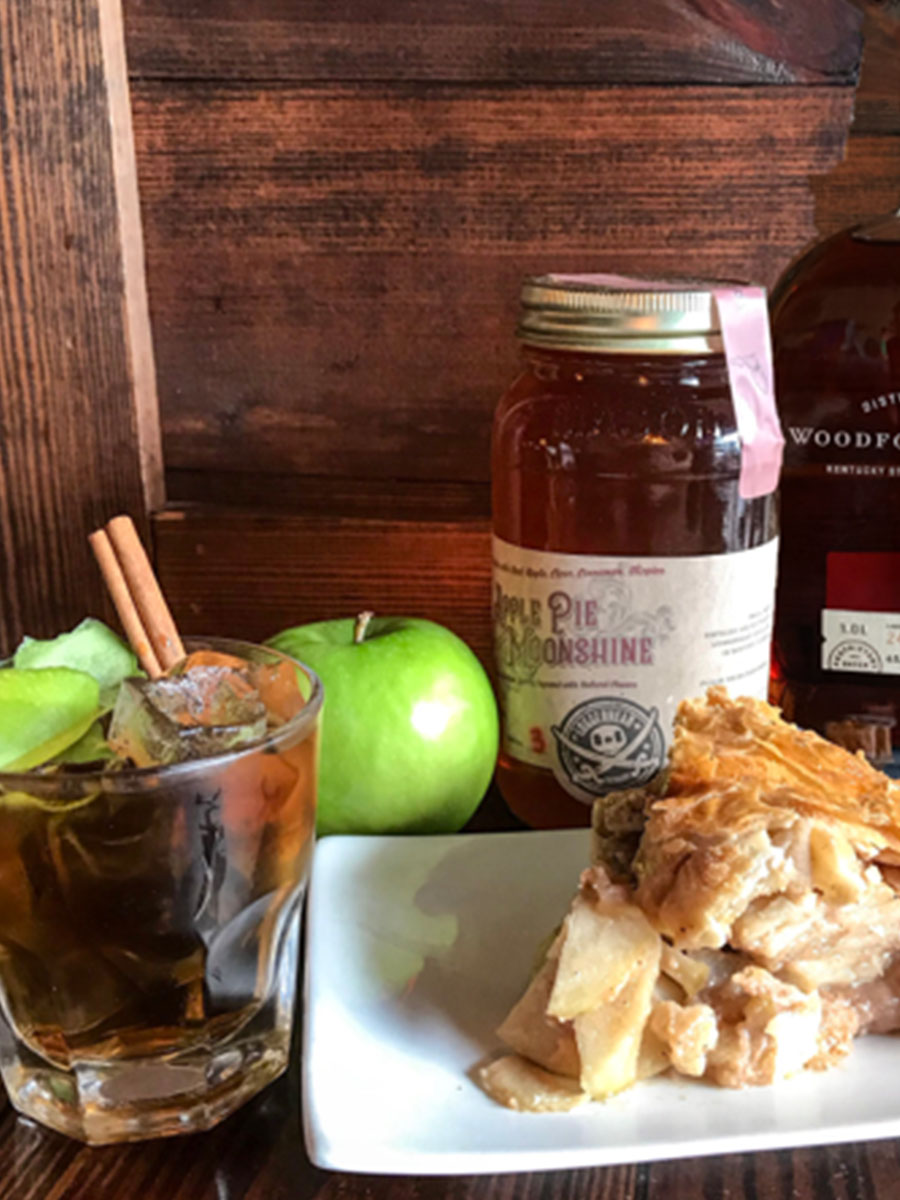 The Loggerhead John Daly from Tuffy's Bottle Shop & Lounge 
1.5oz Loggerhead Sweet Tea Vodka
Blend in with Lemonade
Lastly, garnish with a lemon wedge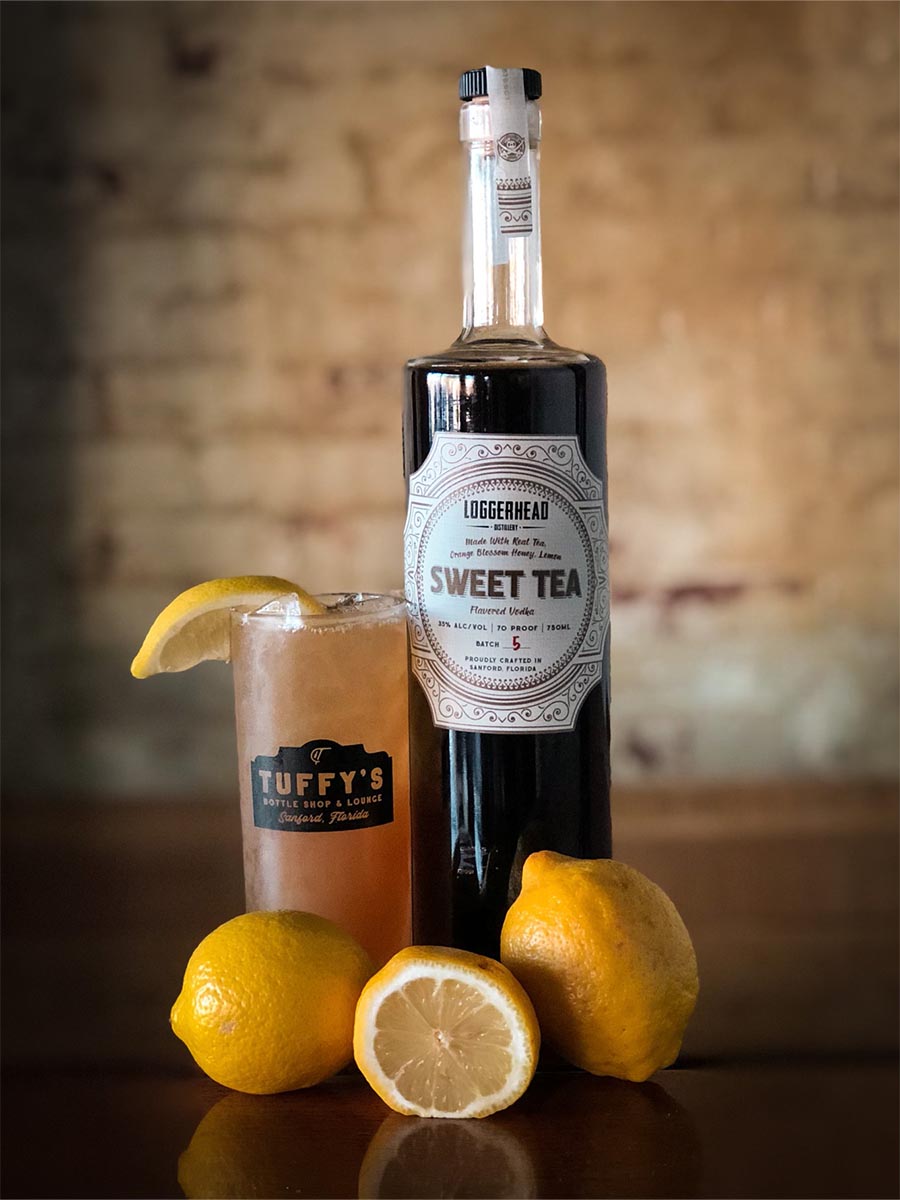 The Loggerhead Apple Crisp Cocktail from West End Trading Co. 
2oz Loggerhead Apple Pie Moonshine
Splash of sour
Top with Ginger Ale
Lastly, garnish with a cherish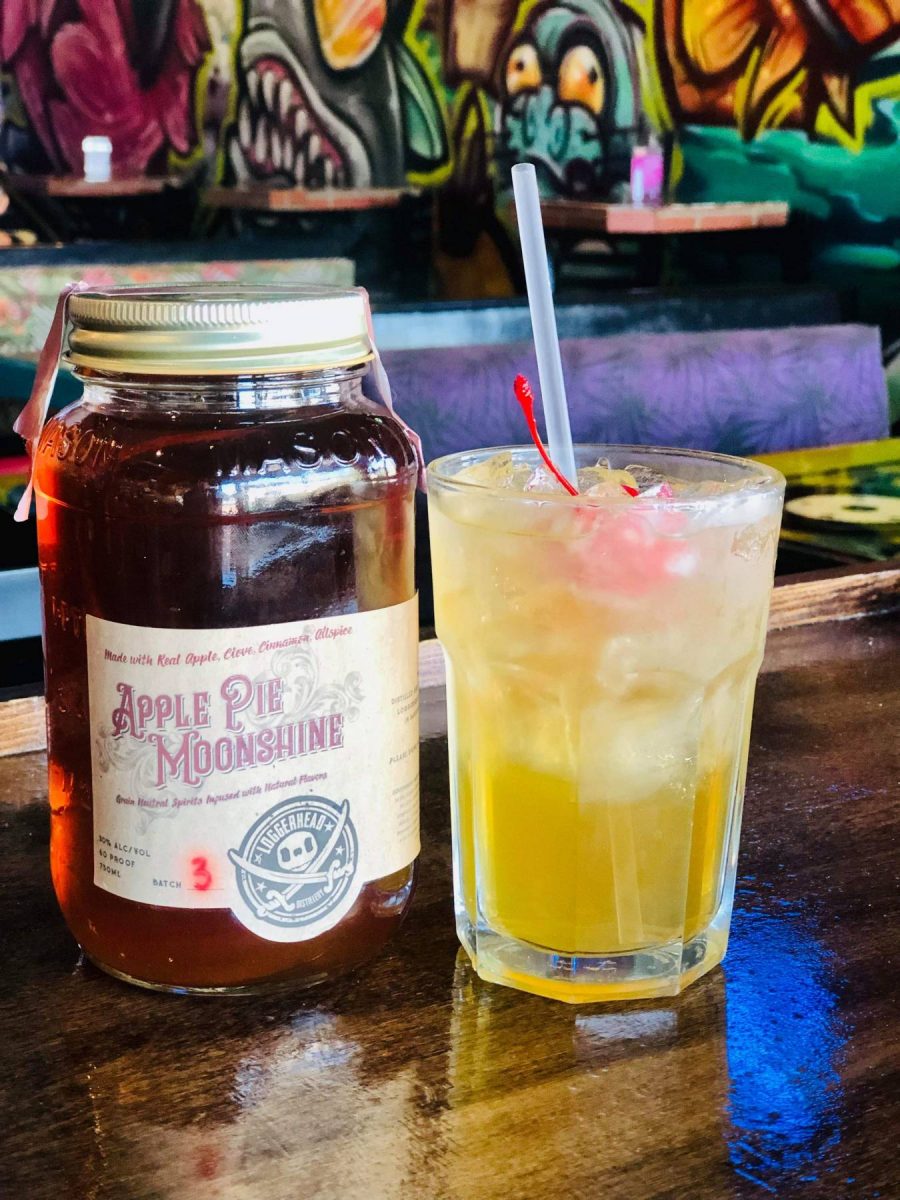 The Loggerhead Snow Bird from The Imperial at Washburn Imports
1.5oz of Loggerhead Key Lime Gin
.5oz Lime Juice
.5oz Simple Syrup
Top with Coconut La Croix
Lastly, garnish with a lime wheel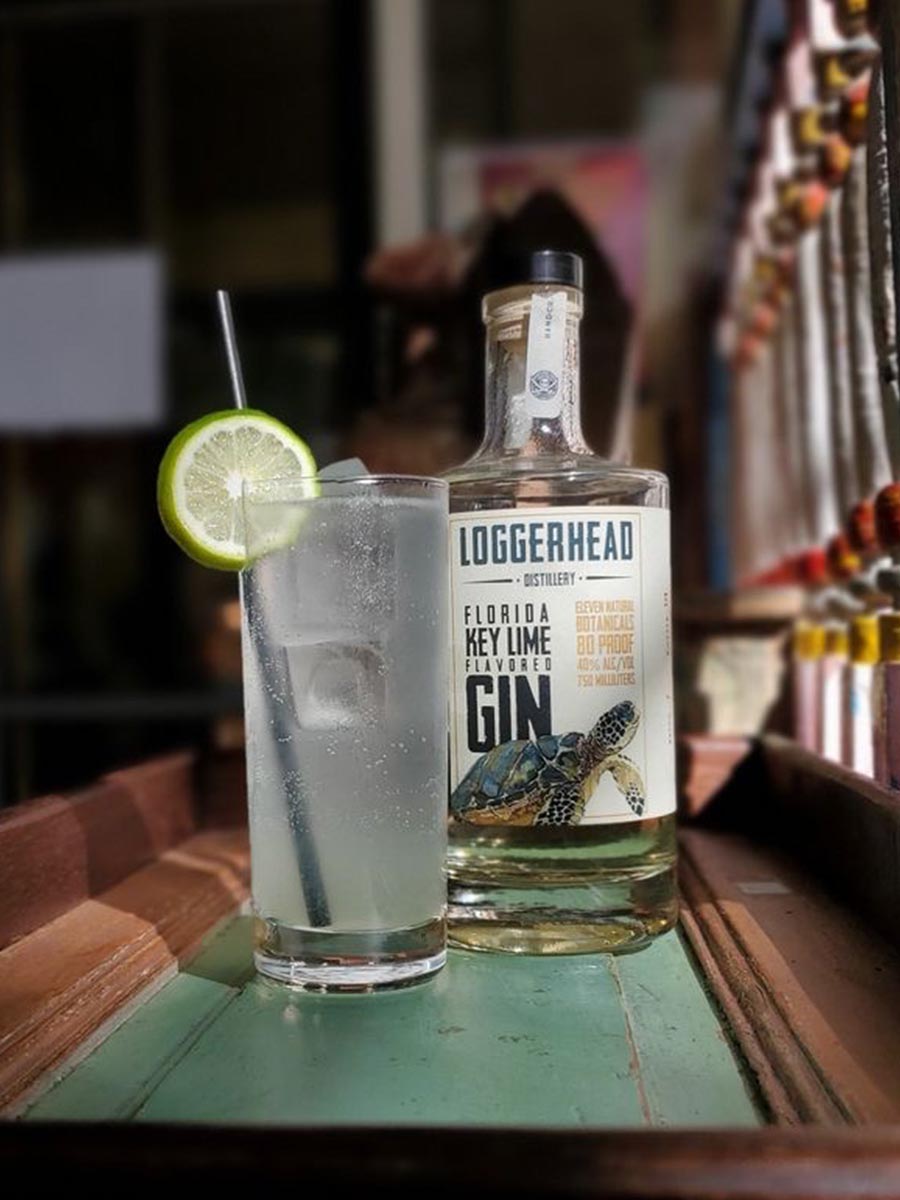 The Loggerhead Sex in the Woods from Throwbacks 
2oz Loggerhead Watermelon Moonshine
1 1/5oz Cranberry Juice
1 1/5oz Orange Juice
3/4oz Peach Schnapps
Lastly, garnish with an orange slice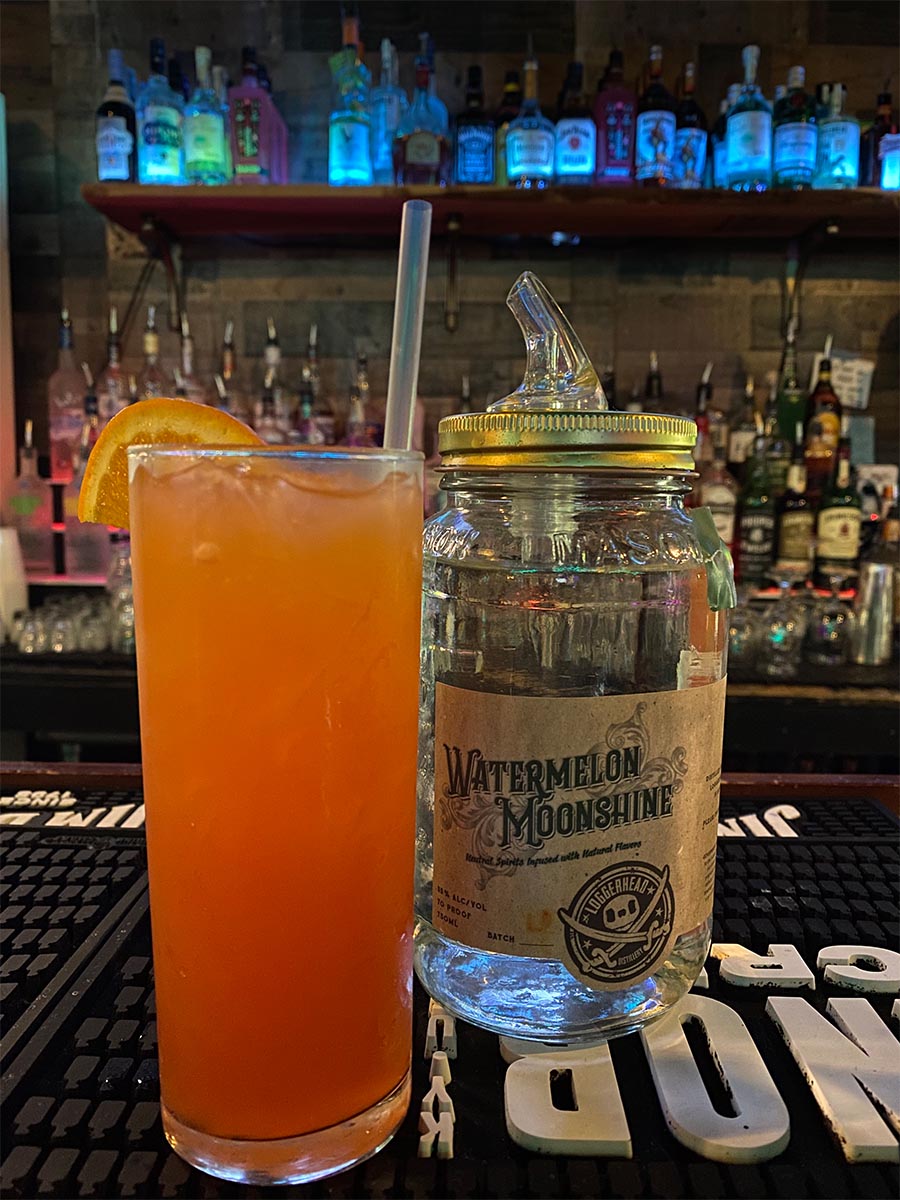 The Loggerhead Key Lime Cranberry Mule from The District 
1.5oz Loggerhead Key Lime Gin
.5oz of Fresh Lime Juice
2oz of Ginger Beer
.5oz of Cranberry Simple Syrup
.5oz of Cranberry Juice
4 dashes of Orange Bitters
Splash of Soda Water
Lastly, garnish with fresh cranberry, lime wheel, and a spring of rosemary
Note: build drink in a tin and transfer to glass. Do not shake or stir.