Ready for some sweetness in your life? Historic Downtown Sanford has a plethora of dessert options to satisfy your sweet tooth. From artisanal ice creams and marshmallows to decadent homemade cakes and pies. Guaranteed you'll find a favorite to make a day or night of "Sanfording" so much sweeter. Pick a few of these restaurants and shops and build your own "Dessert Crawl" – it's what the locals do! Plus, walking around this charming district is the best way to work off these worthy calories!
The District Eatery, Tap & Barrel
The classy gastropub is a must visit for craft cocktails and a tasty lunch or dinner in Historic Downtown Sanford. But don't forget to save room for their indulgent desserts. The deep-fried and bruleed bread pudding, crisp on the outside, warm and gooey on the inside is heavenly. Pair it with a glass of Prosecco for a festive party any time. Nonna's chocolate cake enveloped in rich dark chocolate ganache is tailor made for choco-holics. Get them both!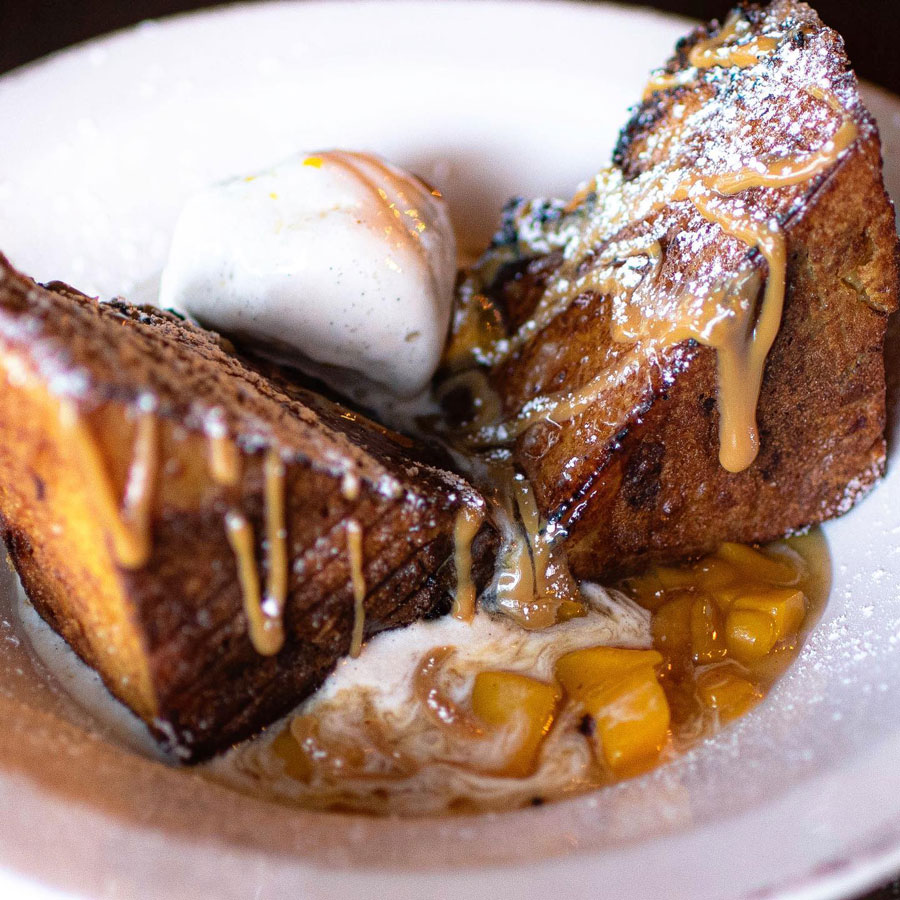 The Greenery Creamery
Step inside Henry's Depot for a rainbow of creative flavors from Orlando's first artisanal ice cream boutique. Whether your choice is dairy or plant based, their scratch-made treats are made with premium, organic and local ingredients. Flavors are ever changing reflecting the mood of the season. Whether it's a bright blue cookie monster or mermaid cake with sprinkles in a vegan black ash cone, Lavender and Blackberry or Cookies and Cream given an extra java jolt with French roast coffee for the "Triple C", everyone screams for The Greenery ice cream. Be on the lookout for Ice cream sandwiches and other specialties too.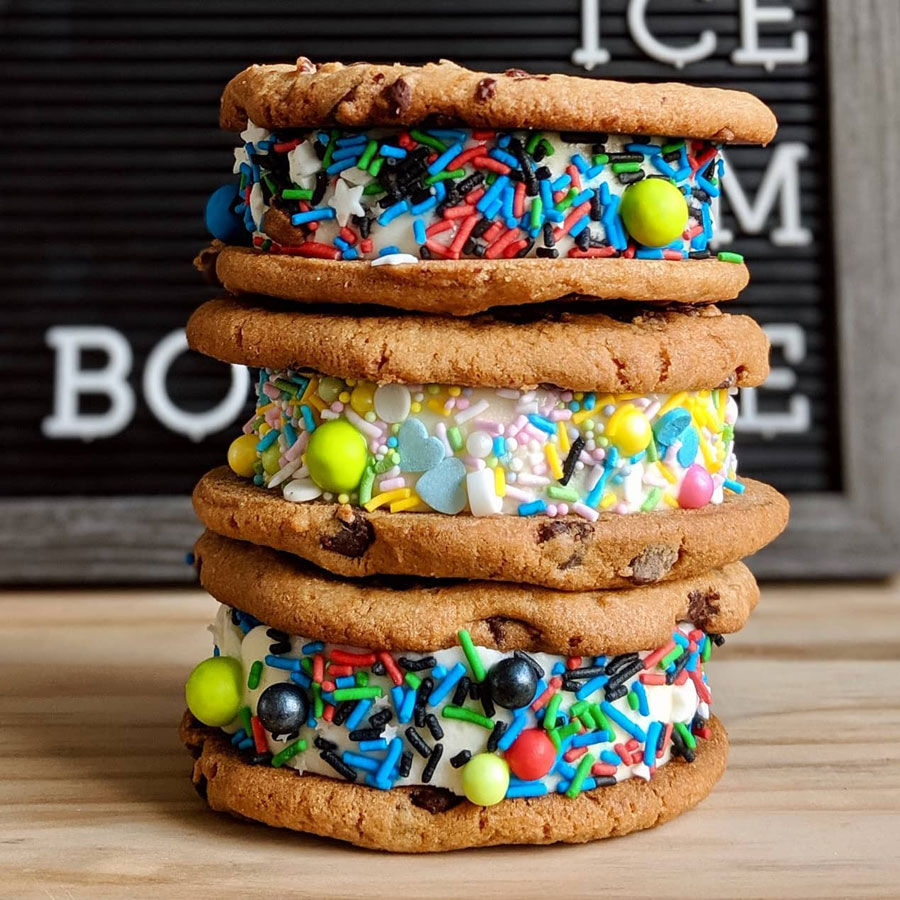 Magnolia Square Market
The Hollerbach family's authentic German market is known for their homemade desserts using cherished family recipes. From the signature Apfelstrudel to Black Forest Cake topped with kirschwasser soaked black cherries to Bienenstich or "bee sting" cake made of layers of fluffy vanilla cake with a creamy almond filling and addictive crunchy honey almond topping. The dessert case is always filled with goodies. Be sure to add a few rum cake balls dipped in dark chocolate to your order. Linda Hollerbach's came up with these on a whim to use up leftover cake and they became such a hit loyal customers demand they be offered year round!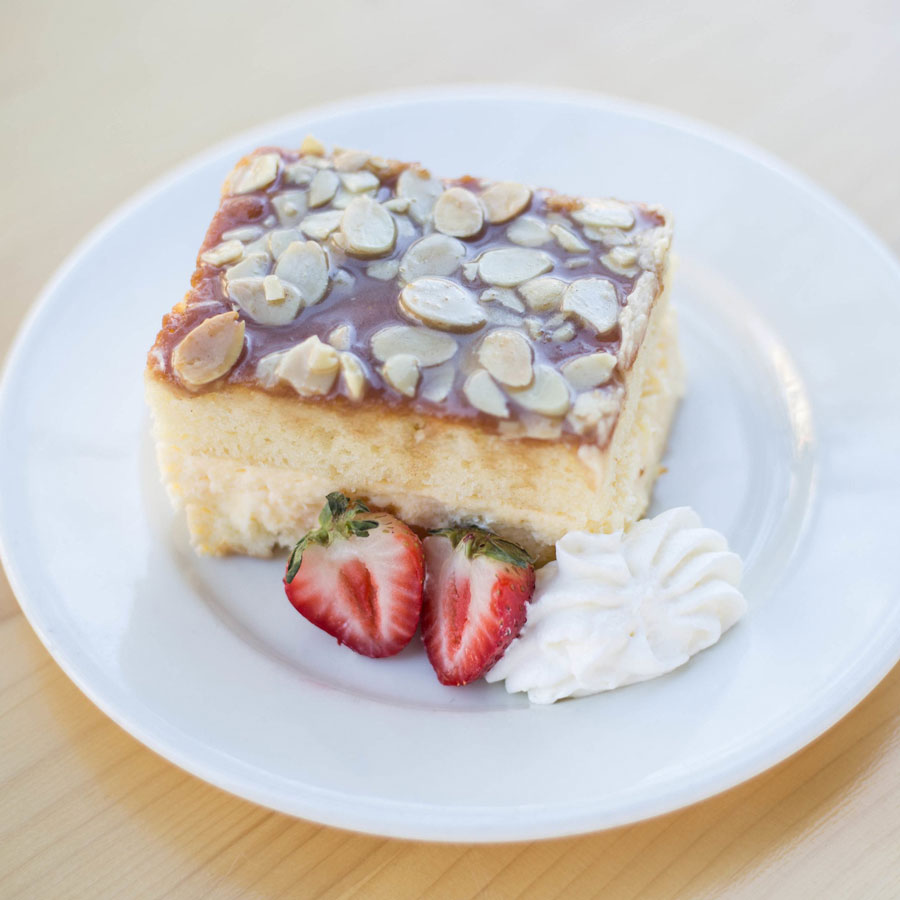 The Old Jailhouse
Just because you're in lockup doesn't mean you can't have dessert. In fact, at The Old Jailhouse, it's a must! The dessert menu features a rotating selection of decadent creations by Pastry Chef Amanda Czekaj, formerly of The Rusty Spoon and K Restaurant. Save room for nostalgic desserts with modern twists such as "Gimme S'more" made of chocolate angel food cake, housemade graham cracker gelato, with torched marshmallow fluff and caramel. Or PB&J Pie with rich peanut butter filling on an Oreo & pretzel crust.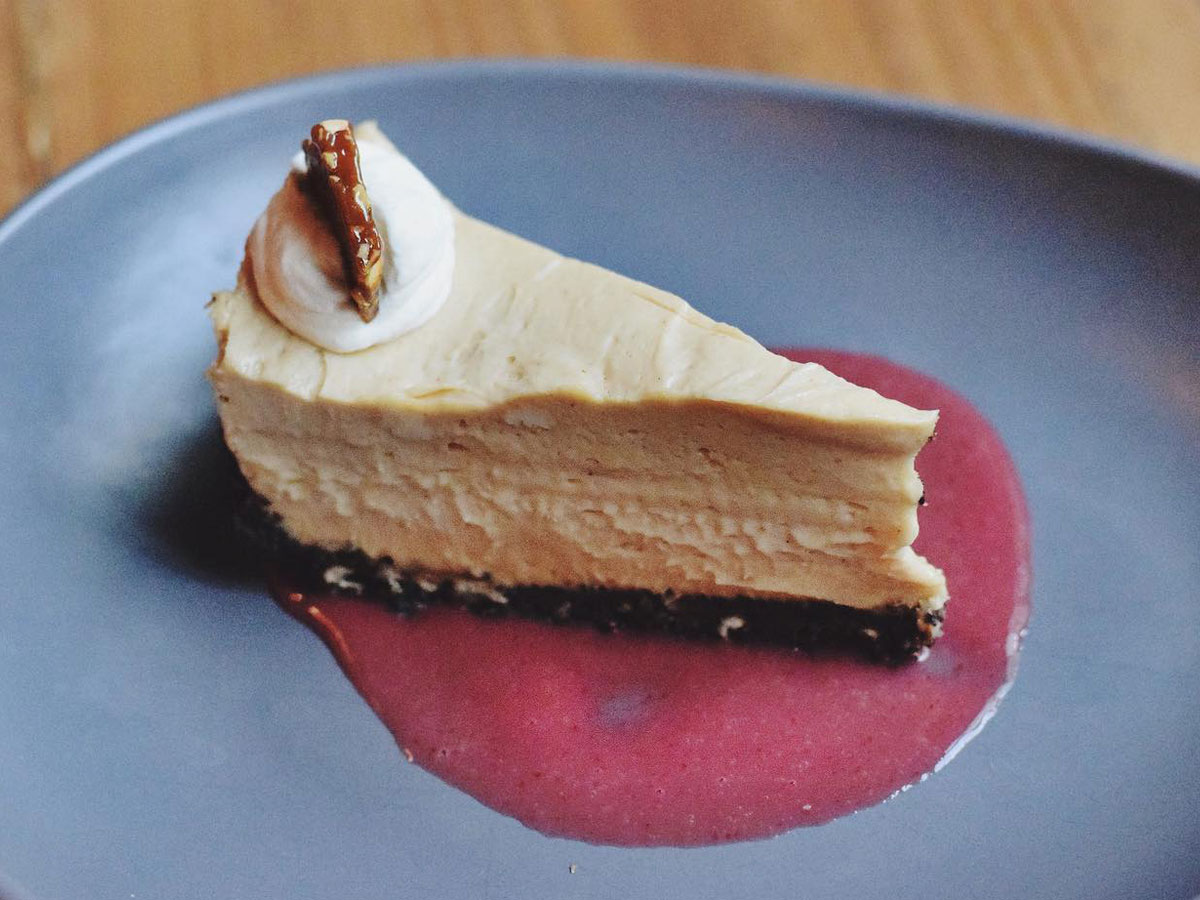 The Original Christo's
Hometown fave, The Original Christo's is a must stop for couples and families to enjoy homemade desserts ranging from cookies to pies and cakes. The expansive dessert case offers a freshly baked smorgasbord every single day, there is something for everyone. The apple pie is stuffed with fresh apples and the chocolate cake is as decadent as it looks. Skip the baking, order a selection of cookies to dunk in a cup of hot coffee. If you live in Historic Downtown Sanford get dessert delivered straight to your door! Christo's is on all food delivery apps and offers online ordering with local delivery.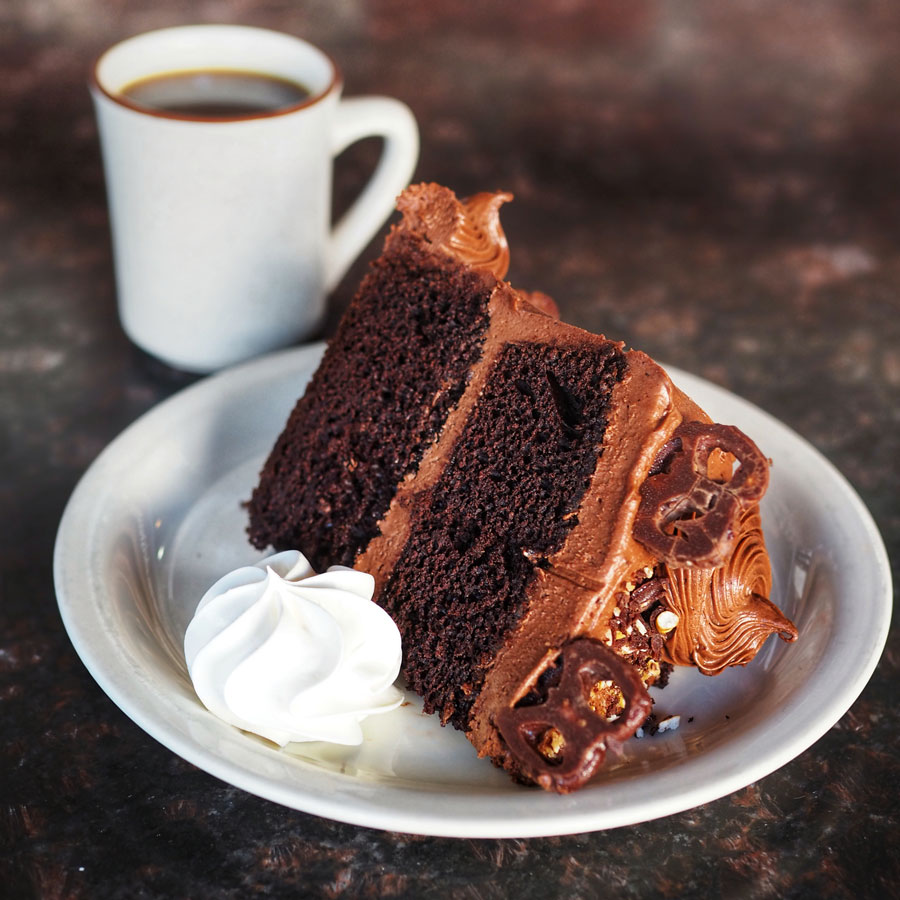 Sanford Brewing Company
Beer aficionados don't need to skip dessert at this popular brewpub. In fact, their "Birra-Misu" – an inventive twist on the classic Italian tiramisu with lady fingers soaked in their Killa Vanilla Porter – is the most fun way to end your visit. It's airy and light, and not too sweet, to perfectly pair with the fragrant porter. Alternate bites and sips for a party in your mouth experience. For fans of Sanford Brewing's giant pretzel the Pretzel Bites, liberally sprinkled with cinnamon sugar are a sure hit.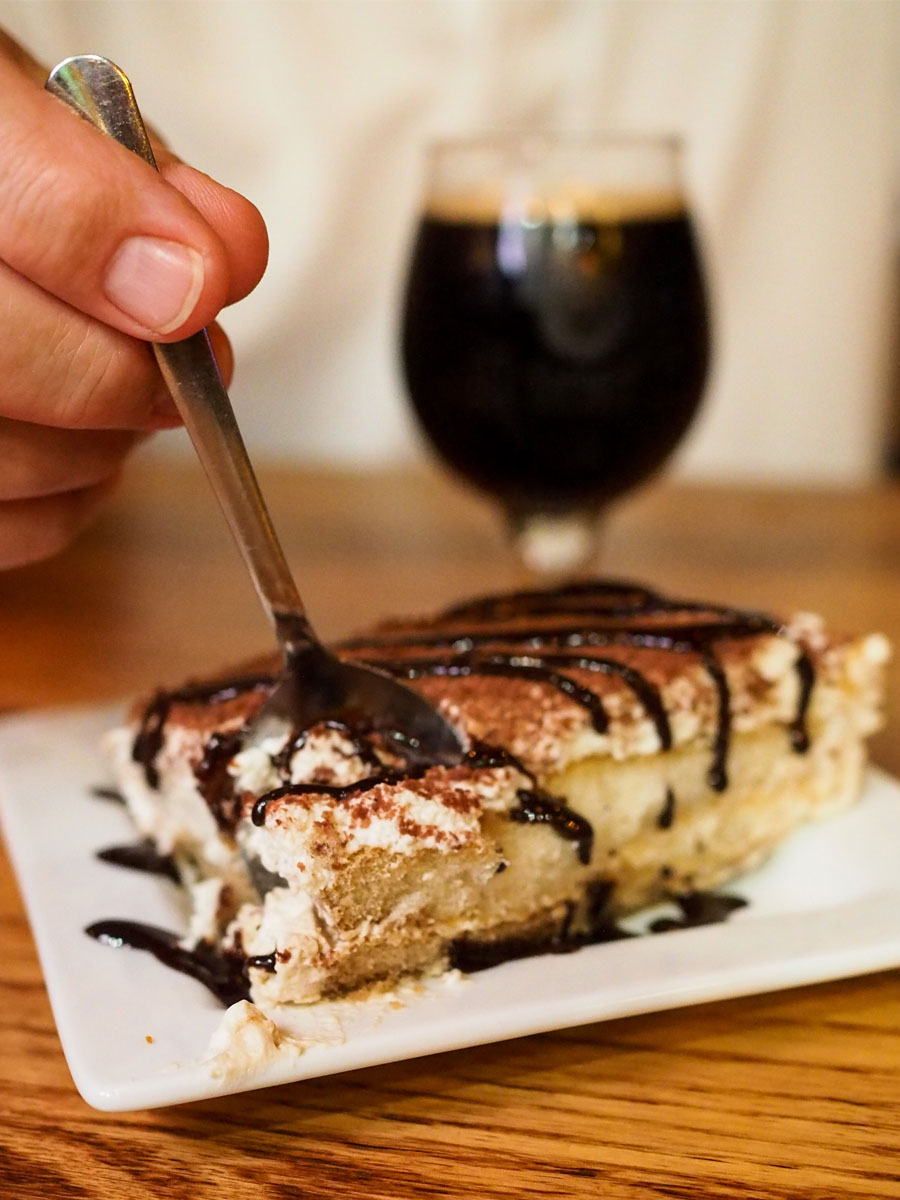 Simply Homemade 1913 Bakery
For decadent pound cakes, peach cobblers and coconut pies, visit this bakery on South Oak Avenue. Victoria Robinson-Wilson uses her grandmother's recipes and old fashioned techniques for desserts that deliver pure southern comfort. Everything is baked fresh daily so you always get a fresh from the oven – never frozen – taste. Choose from 18 fantastic flavors including vegan and gluten free options. Maple Bacon mini bundt cakes are a local favorite!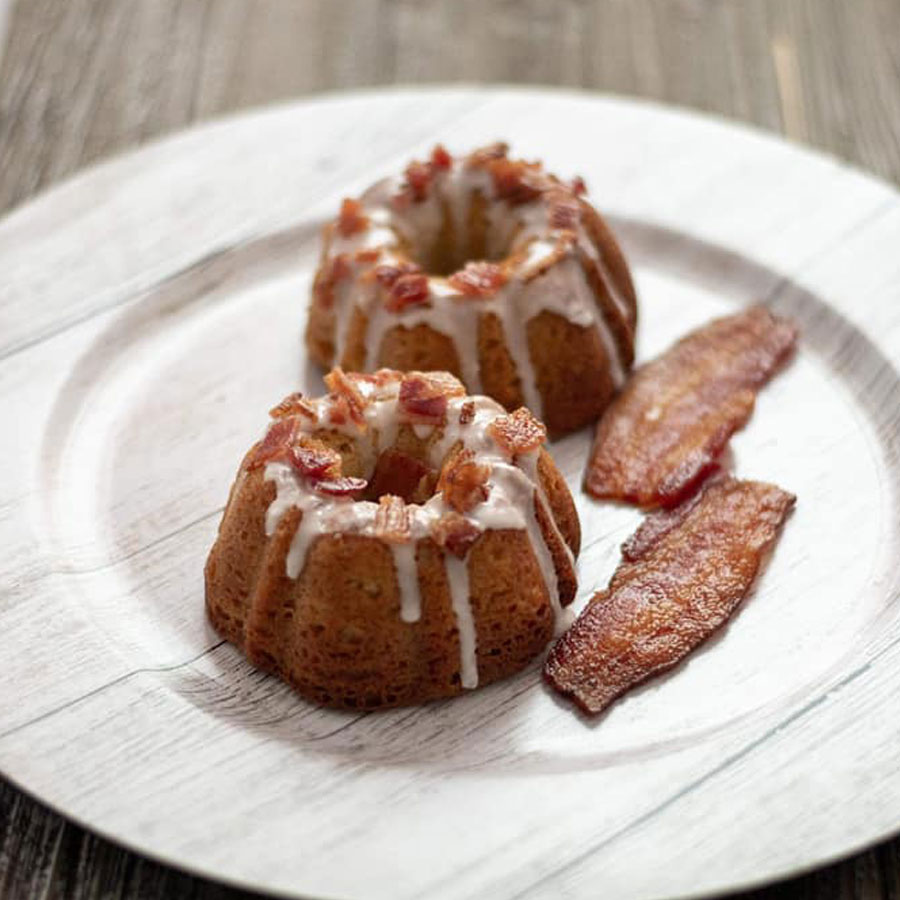 Shantell's Just Until
Shantell's knows how to end the night on a sweet note. Scratch-baked desserts include Hummingbird Cake, Carrot Cake, Red Velvet Cake and rotating seasonal specialties like Peach Cobbler and Peach Cobbler Rum Cake. One bite of the Hummingbird Cake, a moist southern cake made with bananas, pineapple, and cinnamon covered in a rich cream cheese frosting, and you'll understand why it's a customer favorite.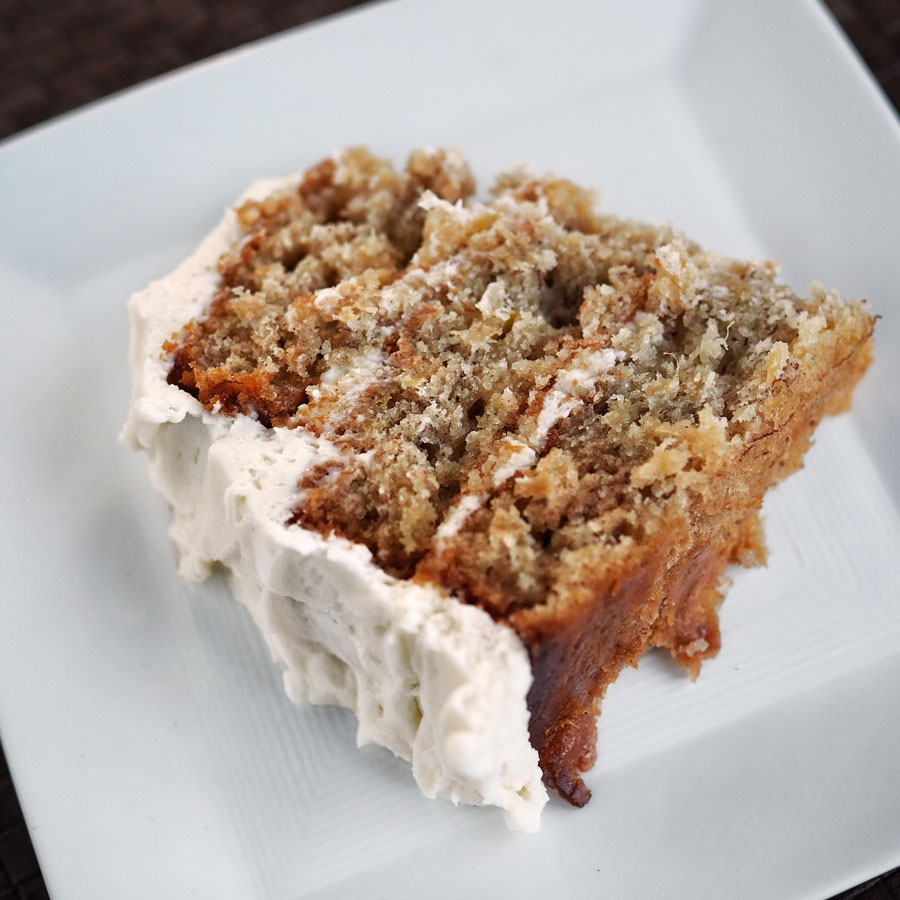 The Tennessee Truffle
Chef Nat Russell extends his farm to table flair to his scrumptious desserts. He makes all ice creams in house and features 4-5 desserts on the menu to reflect seasonal ingredients. You'll always find something delicious, from popcorn ice cream to Cornmeal Pie with buttermilk and honey ice cream sprinkled with activated charcoal for that campfire feel. Follow on social media for the most current selection.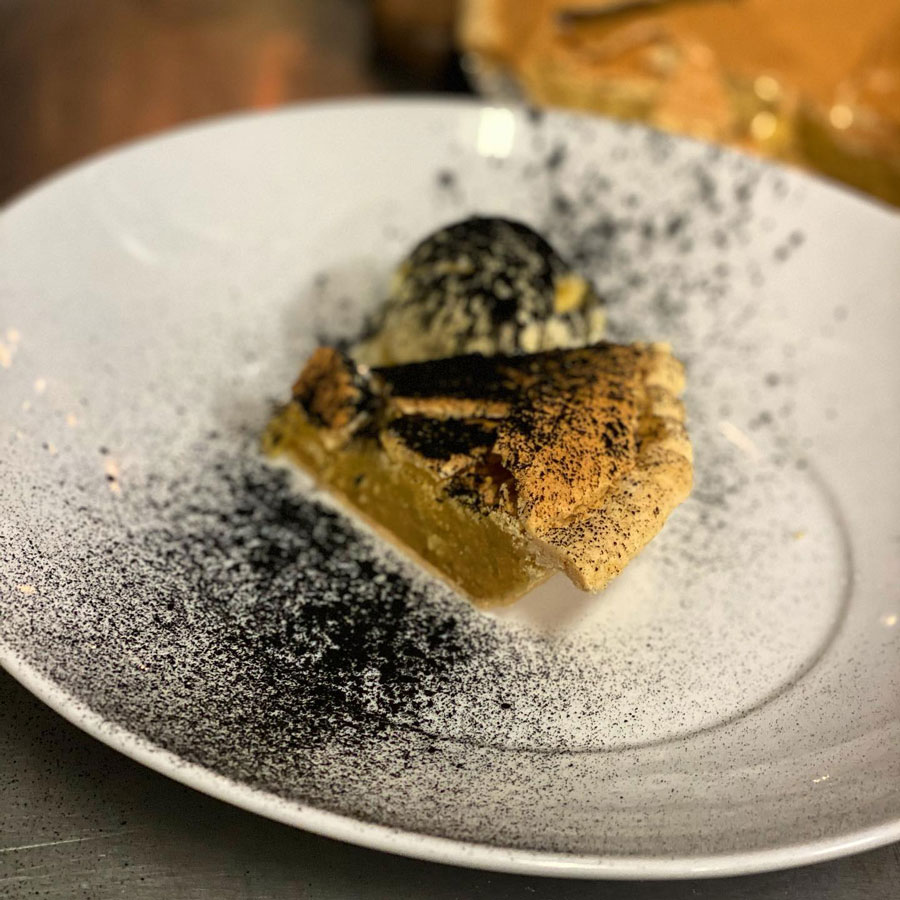 Wondermade
Marshmallow lovers will make Wondermade their first stop. They've been featured in many publications nationwide including Oprah Magazine and Martha Stewart Living! But there's more than marshmallows in a variety of fun flavors like lavender, key lime, bourbon and other boozy varieties to enjoy at this celebrated confection shop. Ice cream is handcrafted on site and while classic flavors abound, it's cornbread and avocado that surprise the most. Get any flavor of ice cream sandwiched between giant rice krispie treats for a memorable "Krispwich" or go for the frozen s'moresicle made of frozen chocolate pudding and marshmallows torched to order. Wonder-Full indeed!
As you can see, Historic Downtown Sanford not only has plenty of foodie cred it's the ultimate destination for dessert lovers and sweet seekers in Central Florida. This is just a sampling of our most favorite sweet spots around town. While selections will vary, you can bet each of these restaurants and shops will make your visit to Sanford a little sweeter.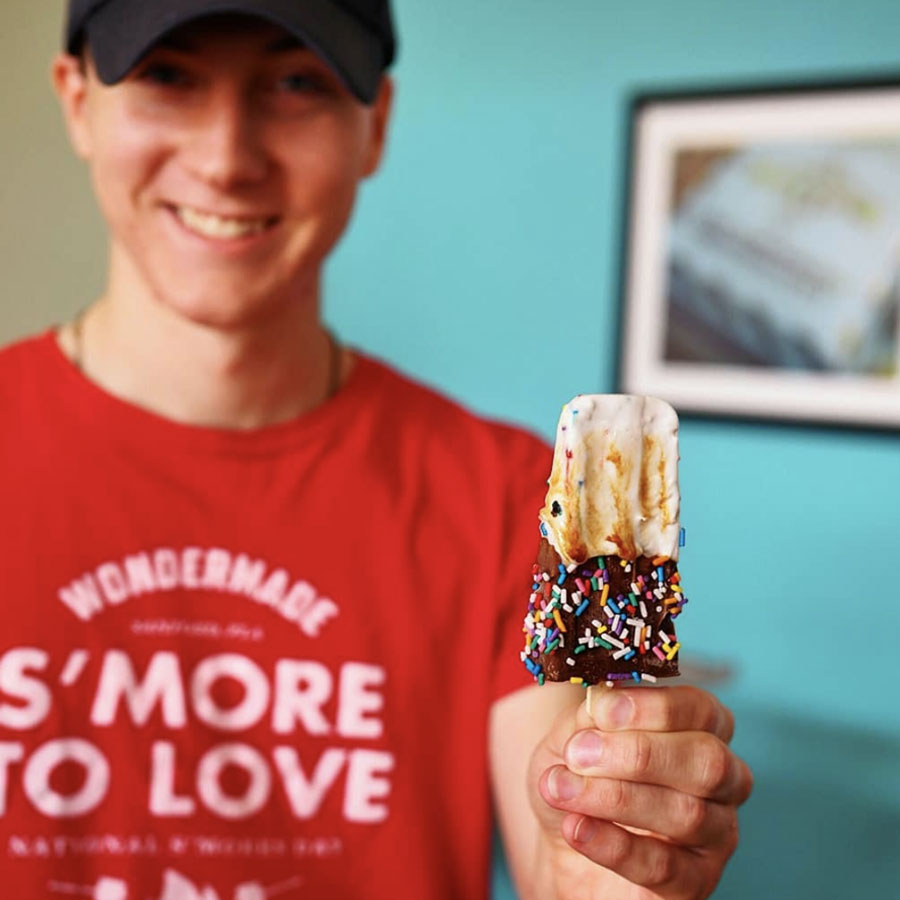 Authors: Local digital marketing consultants, freelance food writers and bloggers Lisa Wilk of TasteCookSip.com  and Christina Thomas of GoEpicurista.com love to explore the culinary scene everywhere they go. Follow their foodie adventures on Instagram @TasteCookSip  and @GoEpicurista.