Historic Downtown Sanford's food and drink scene has exploded in recent years and after being invited to experience what some of their beloved gastropubs have to offer, I couldn't wait to get to taste and enjoy everything so I can come back and tell all of you foodies!
The Yardery
Our first stop was at The Yardery, a fast casual family style restaurant with outdoor spaces for kids and adults to enjoy.  It is family friendly, pet friendly, and well, just plain friendly.
Along with a tire swing for selfie moments, there are popular games like cornhole, billiards, table tennis and ladder toss.  There are also five flatscreens to watch sports and a full bar that offers local and popular national beers as well as craft cocktails.
They recently hired a new chef who started his career with the bar set very high and took an opportunity to work under Master Chef at the prestigious Chevy Chase Country Club. He then worked under two other master chefs in luxury hotels, one of which received a Michelin star (Plume Restaurant in the Jefferson Hotel).
Chef Jerret Wilder graduated Le Cordon Bleu in Miami Florida and his love for backyard BBQs, bushels of crabs, gatherings with friends and family, made this a perfect fit!
Here are some of his new and popular menu items at The Yardery:
Margarita Flatbread – Olive Oil, Fresh Sliced Tomatoes, Mozzarella, Sprinkled With Fresh Basil & Oregano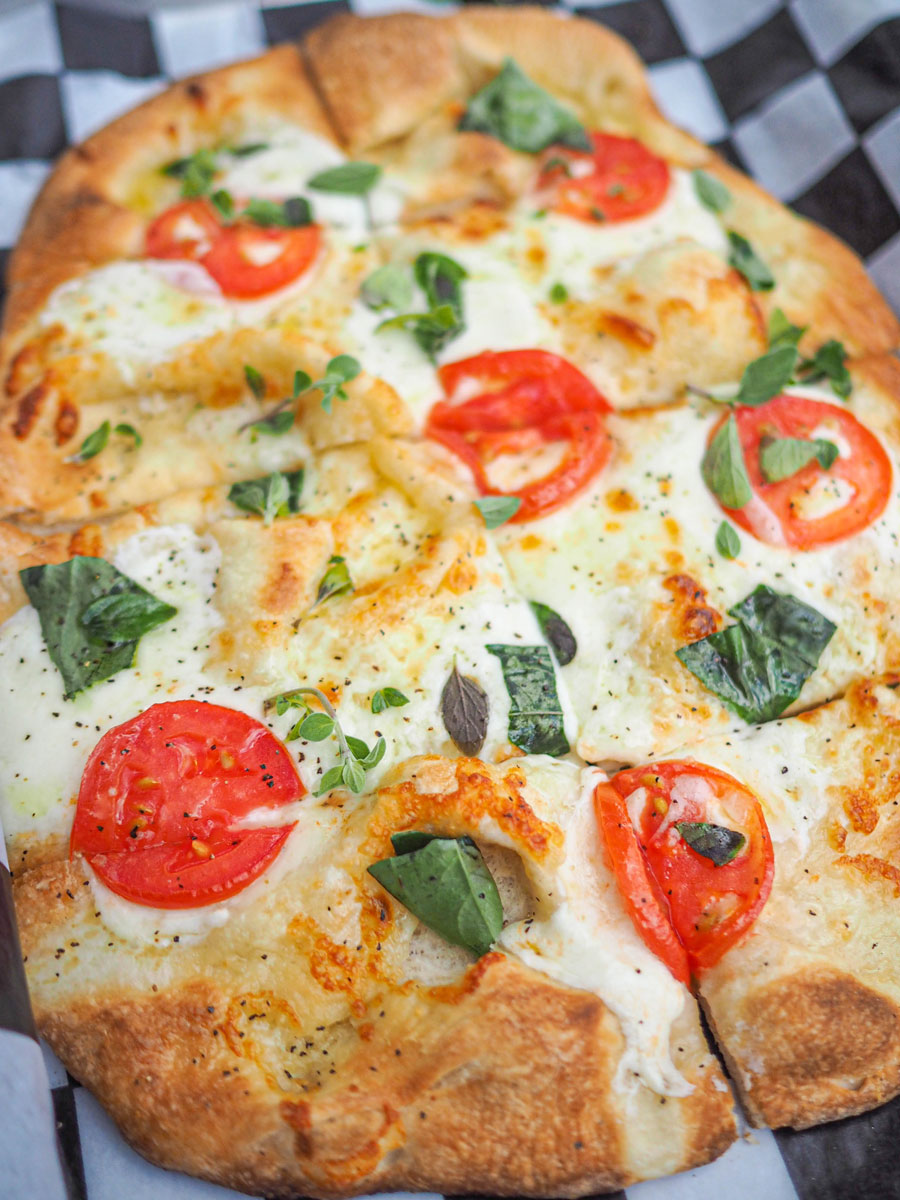 Pulled Pork Sandwich– House-made Sourdough, Bama White Sauce, Cilantro Lime Slaw, Topped With Crispy Onion Straws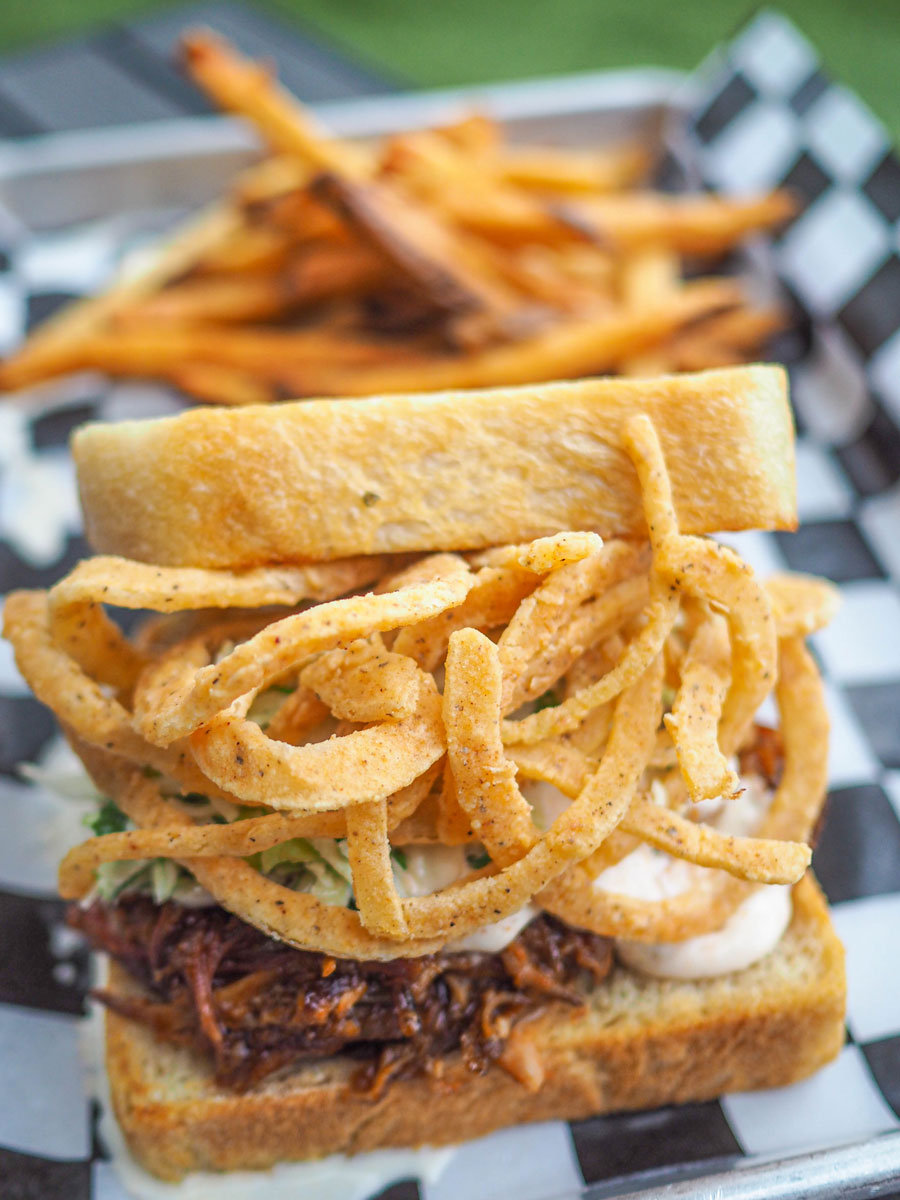 Yardery Gyro – Pita, Smoked Chicken, Lime Cilantro Slaw, Bama White Sauce, Crispy House-made Fries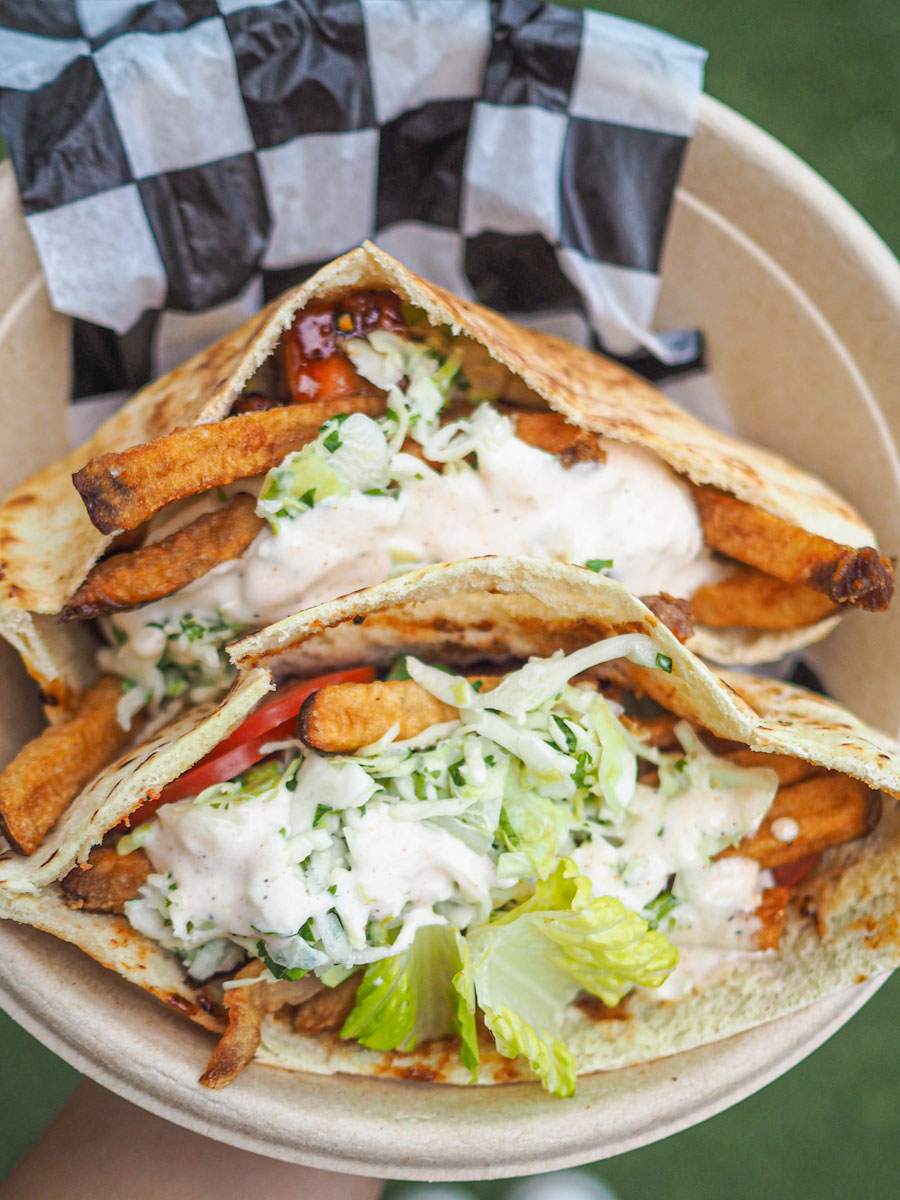 Street Corn – Smoked Sweet Corn, Cotija, Queso Fresco, Parsley, Paprika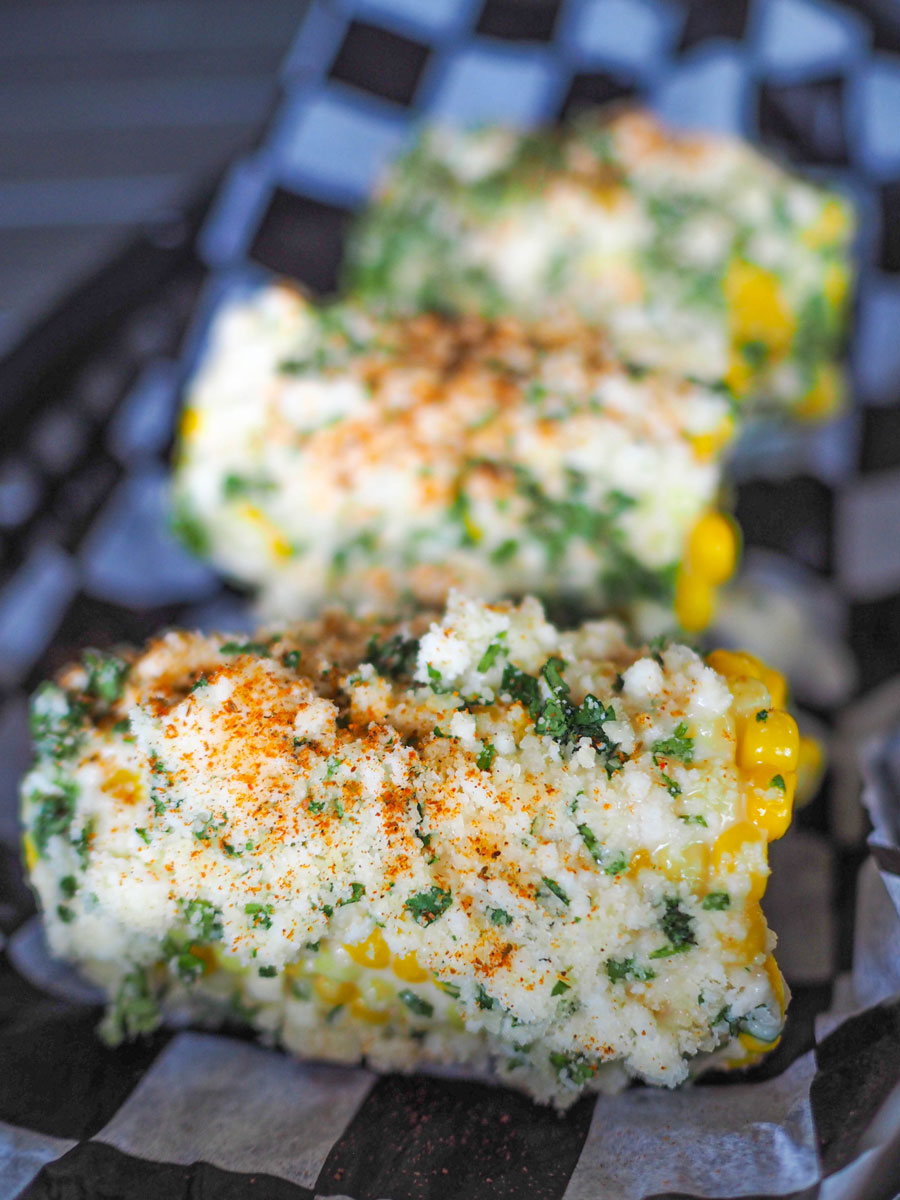 Yardery Fish & Chips – Beer Battered Fish Sticks, Old Bay Seasoning, House-made Fries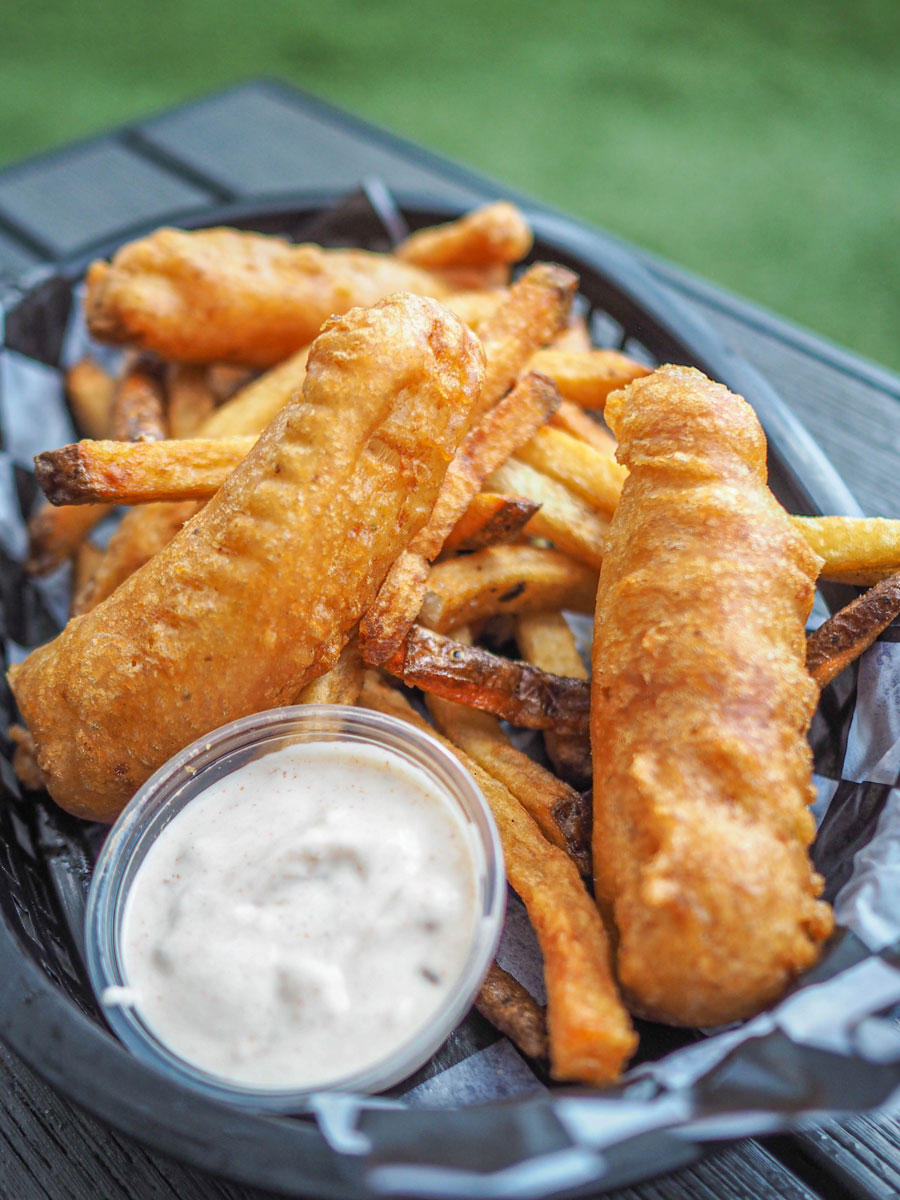 Bonfire Bananas – Peanut Butter Cups, Chocolate Chips, Marshmallows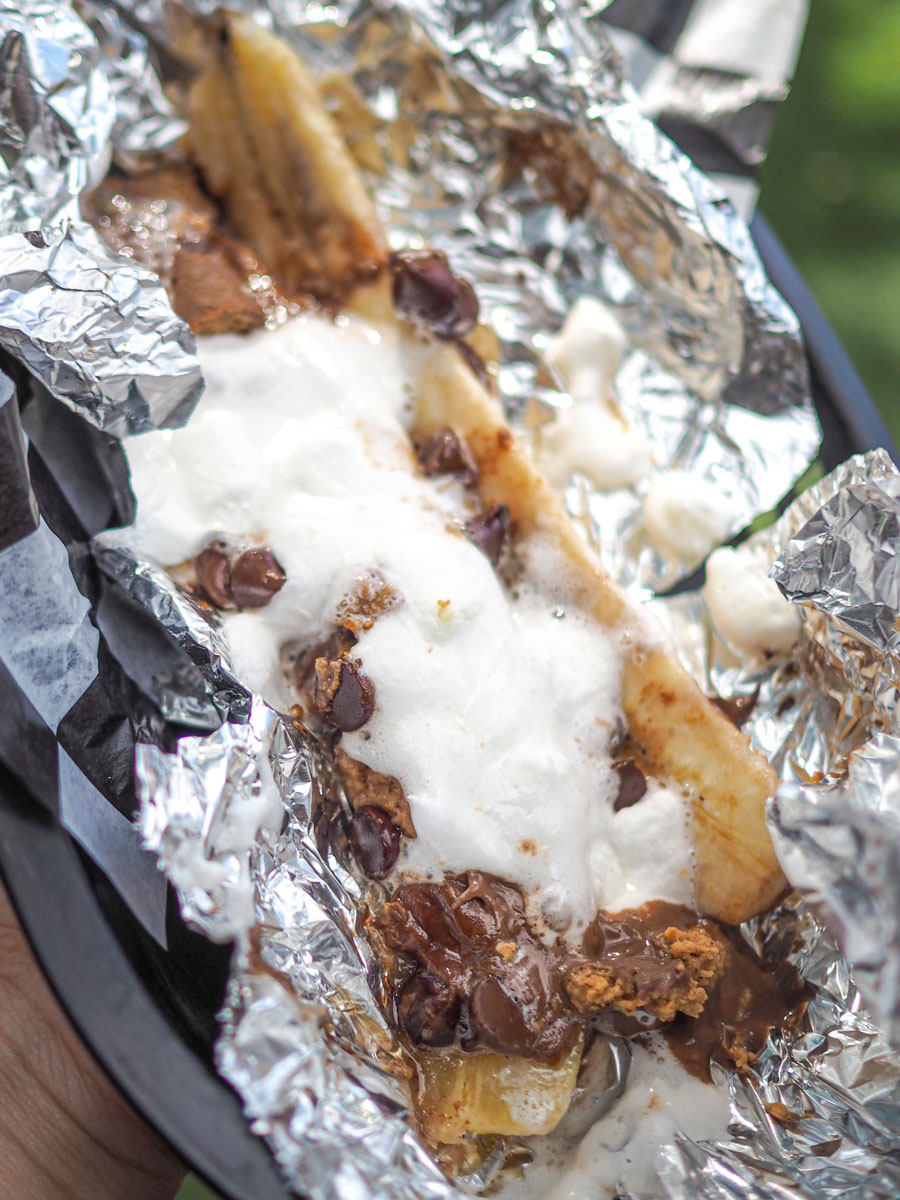 Bring your kids and let them play on the yard while you relax and and grab a bite to eat or enjoy a refreshment from the full service bar that can quench your thirst on those hot summer days.  They also offer live music several nights a week.
The Yardery
415 E 4th St.
Sanford, FL 32771
407-878-2179
theyardery.com
Sanford Brewing Company
Our next stop was Sanford Brewing Company, located just a few steps away. They offer a 100+ seat taproom with a 15bbl brewhouse and a 3bbl pilot system. Part eatery, part pub, part brewery – Sanford Brewing Company is your community meeting place.
Guests can savor handcrafted beer, meads, ciders and specialty sodas, taste the freshness of locally sourced ingredients, relish the company of local musicians, and soak in the quintessential southern hospitality.  They also offer Happy Hour Monday – Friday From 3pm to 6pm.
Here are some popular menu items at Sanford Brewing Company:
Large Beer Cheese Pretzel – Lightly Fried Pretzel Seasoned with Chili-Lime Salt. Served with a Side of Beer Cheese.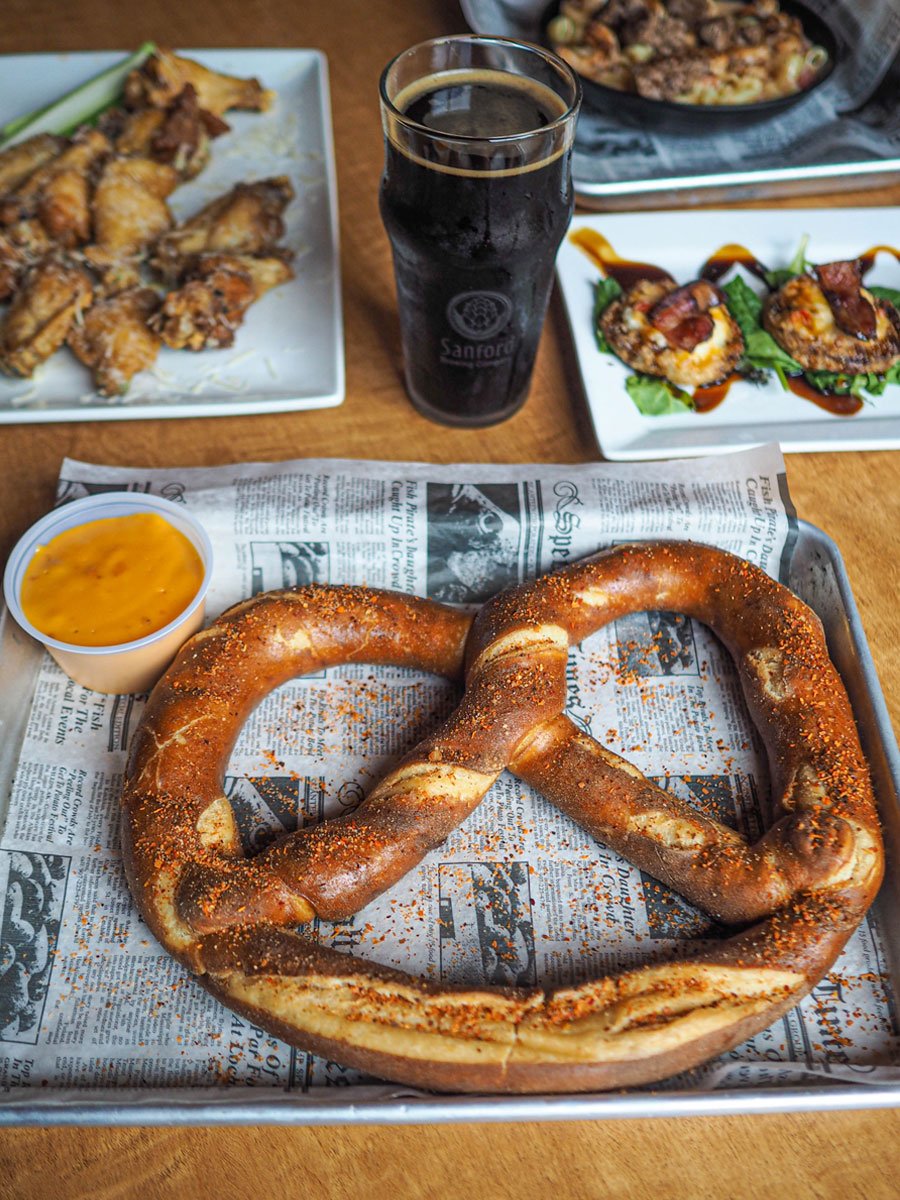 Fried Green Tomatoes – (3) Fried green tomato topped with pimento cheese, bacon, mahogany glaze.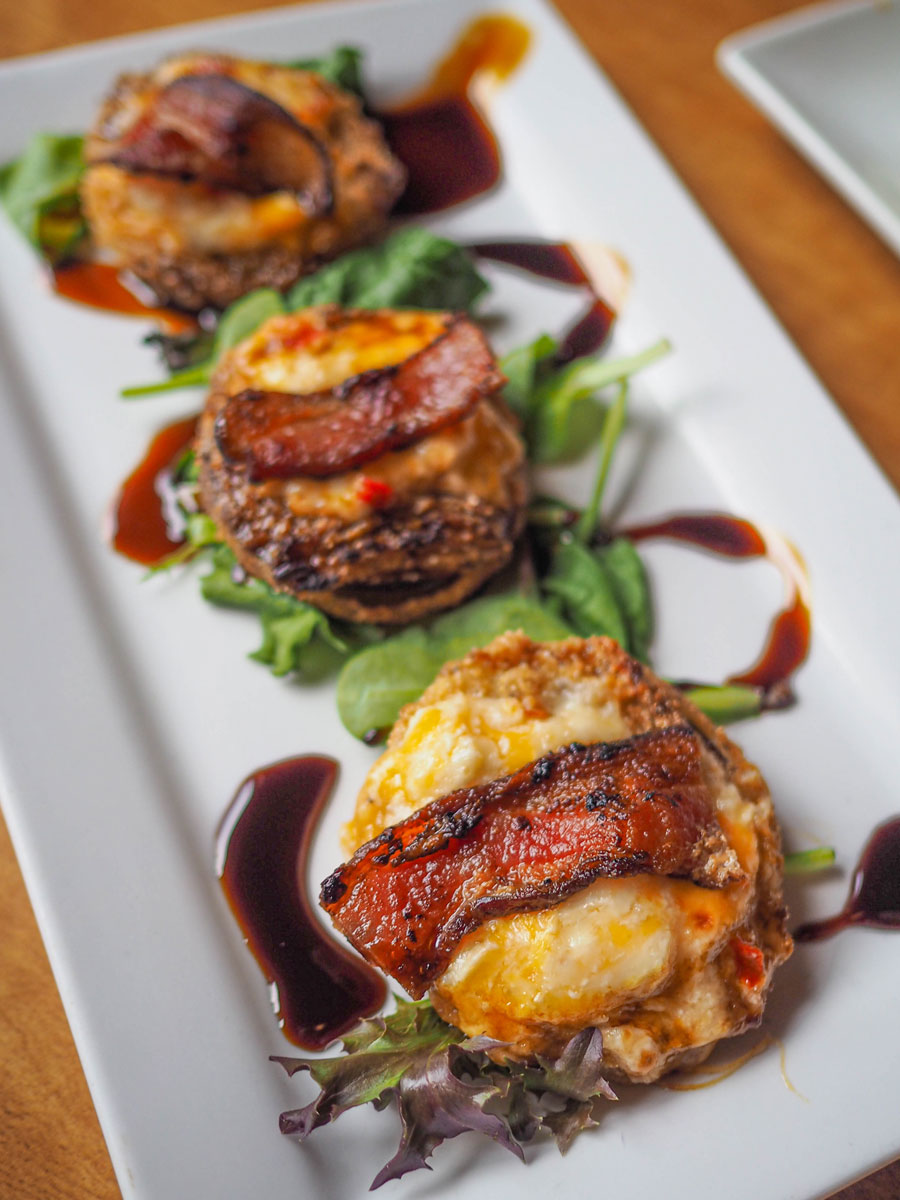 Surf N Turf Mac – with Pepper Jack, Gouda, Blackened Shrimp, Steak, Tomatoes & Spinach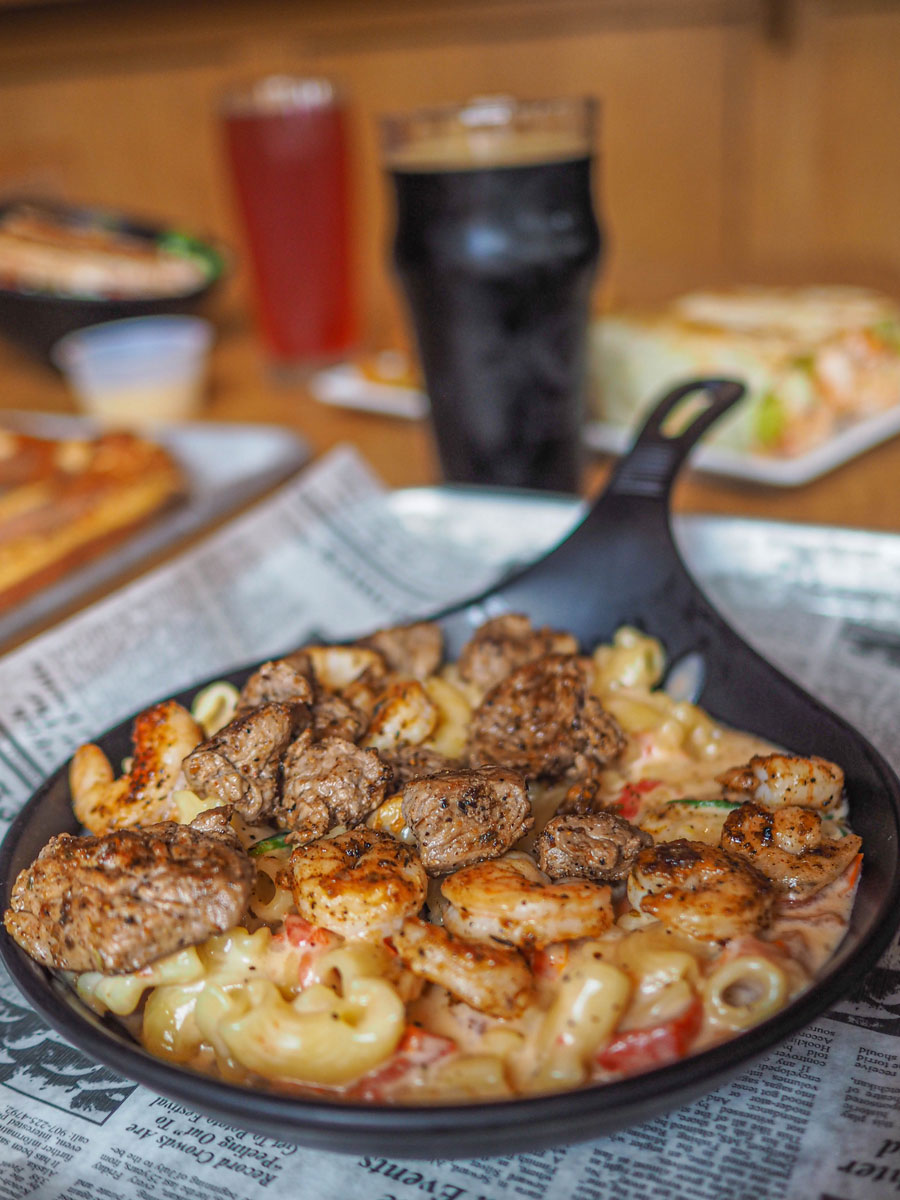 Buffalo Fried Chicken Wrap – with Pepper Jack Cheese, Lettuce, Tomato & Ranch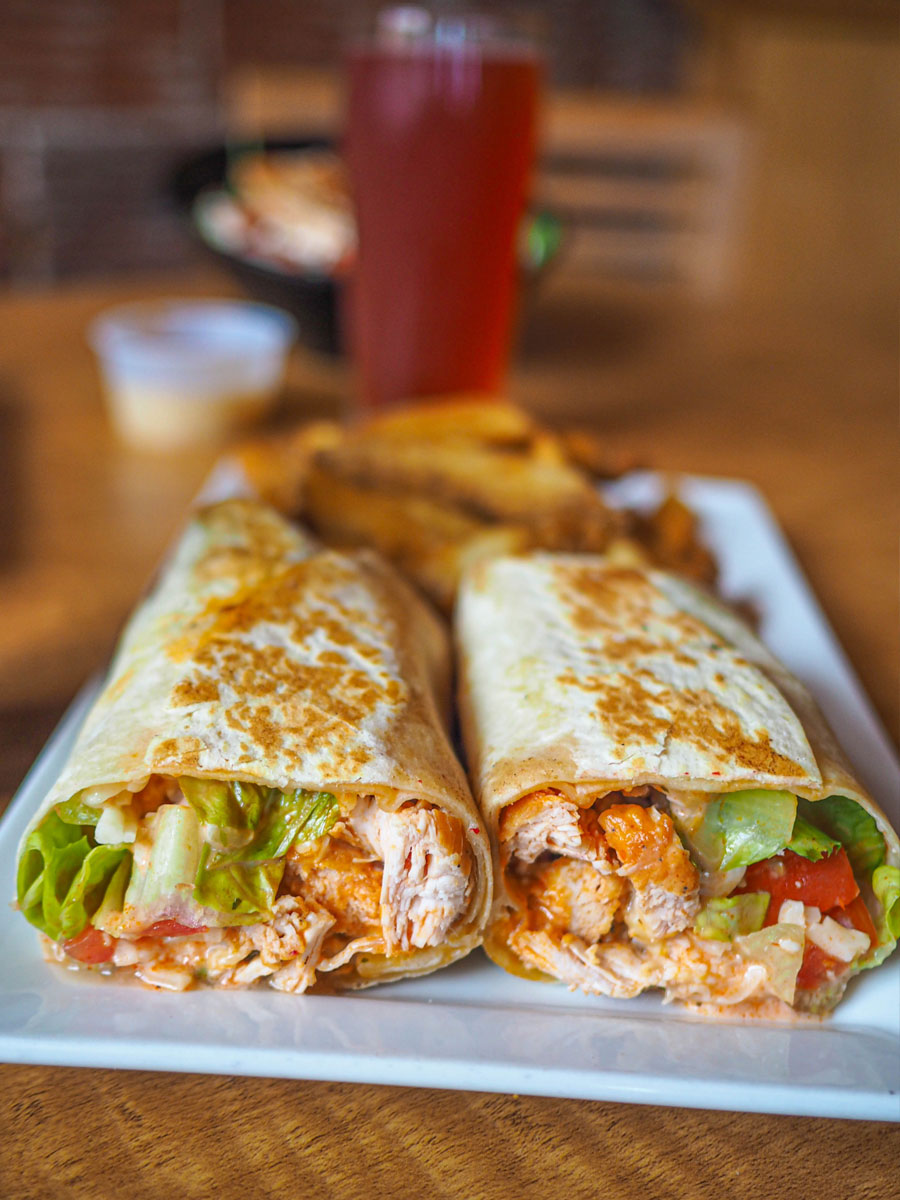 Famous Wings – Garlic Parmesan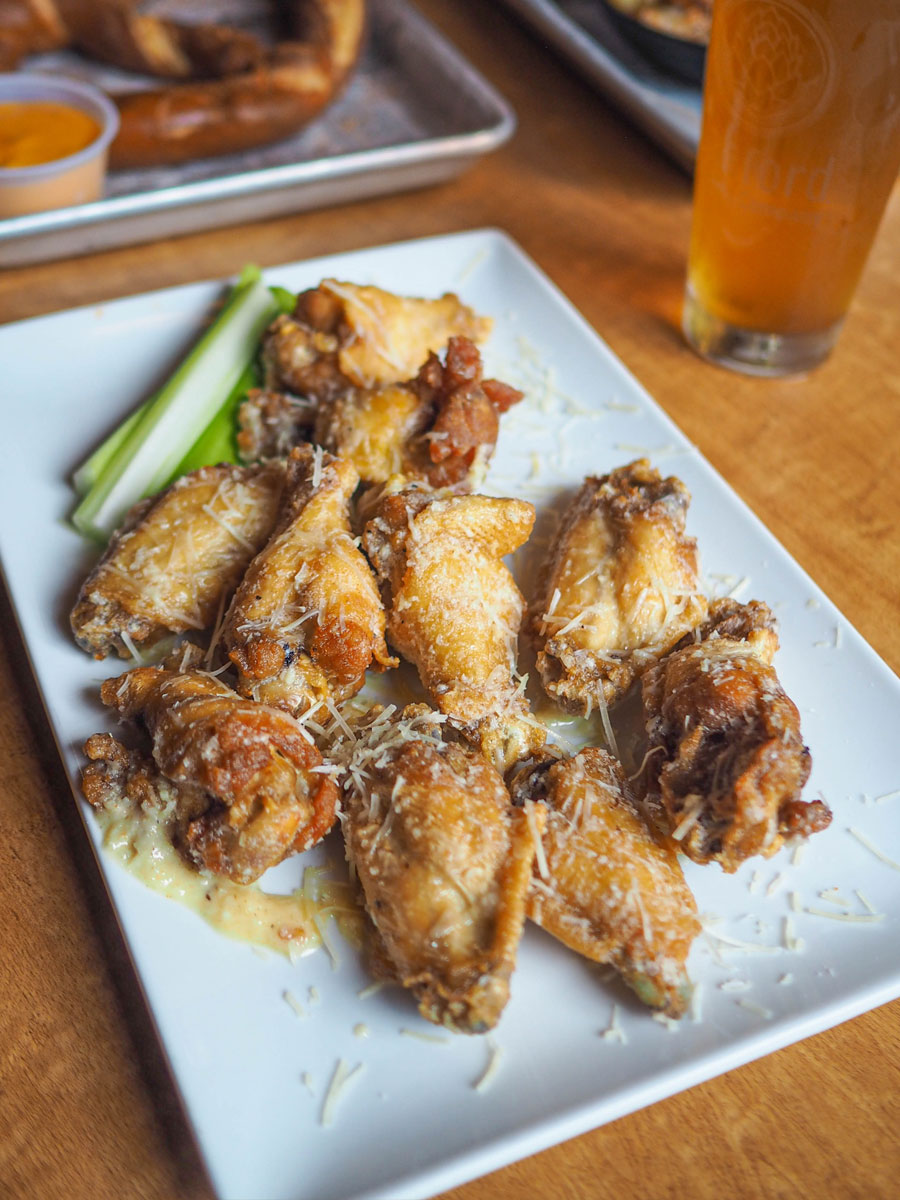 Guests can also bring their furry friends and sit outside enjoying the beautiful Florida weather.
Sanford Brewing Company
400 Sanford Ave.
Sanford, FL 32771
407-732-6419
sanfordbrewing.com
The Sullivan Public House
Our last stop was The Sullivan Public House, Central Florida's premier Irish Pub featuring the best in Irish beer, whiskey, live music and classic Irish fare!
What's new at The Sullivan is the chef! Chef Chris Mullen has been around Central Florida for years.
After finishing culinary school at The Art Institute of Colorado in Denver, he worked at many fine dining establishments — from the well known Pasta & Steakhouse Luigino's to Journeys headed by Chef Jeff Kainz and owned by Bram Fowler, plus Vineyard Wine Company and Liam Fitzpatrick's he continued to gather culinary experience until he became the Executive Chef right here in Historic Downtown Sanford at the very popular American Restaurant The District!
He recently decided to take over the kitchen at The Sullivan and join his lovely wife Merrill Stose who is the General Manager! Food and drink is served with love here!
Here are some popular menu items we were able to enjoy:
Scotch Eggs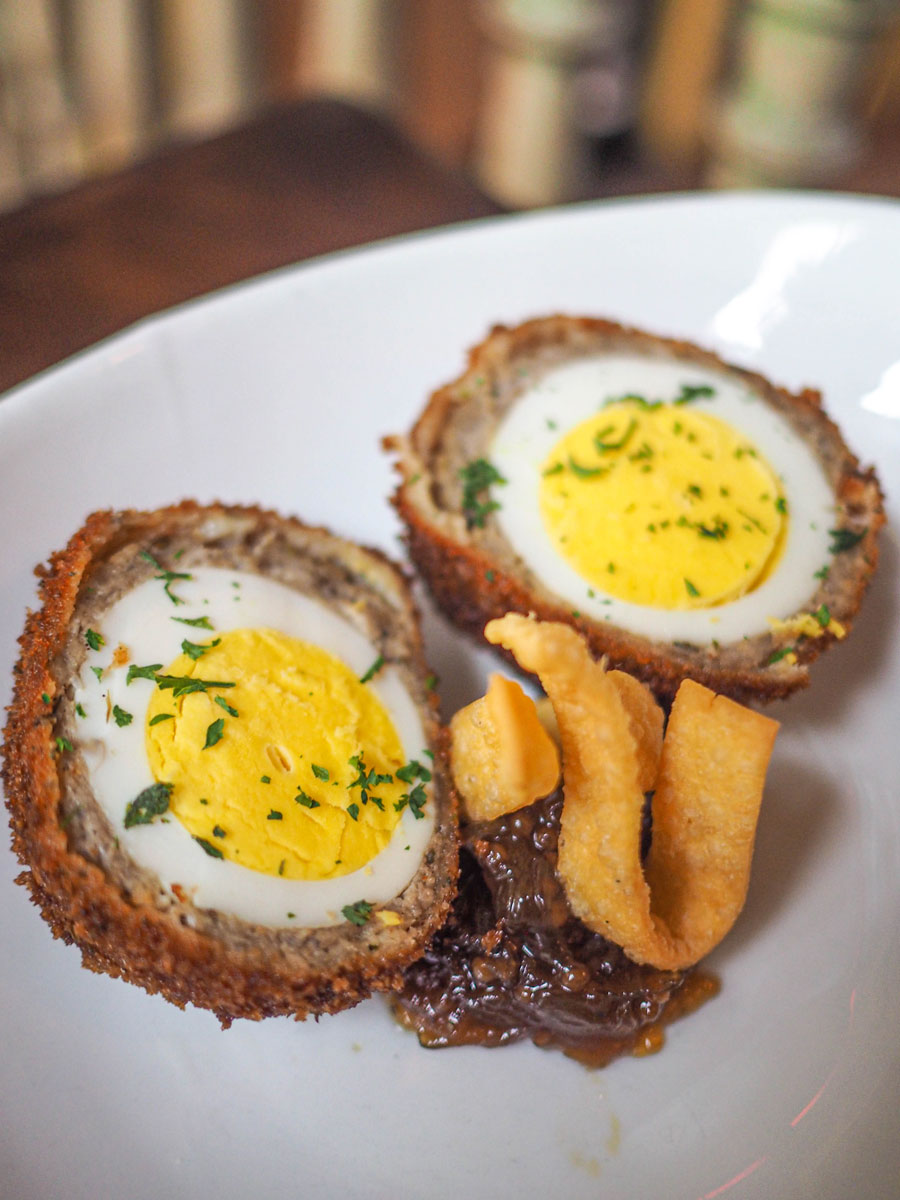 Bangers & Mash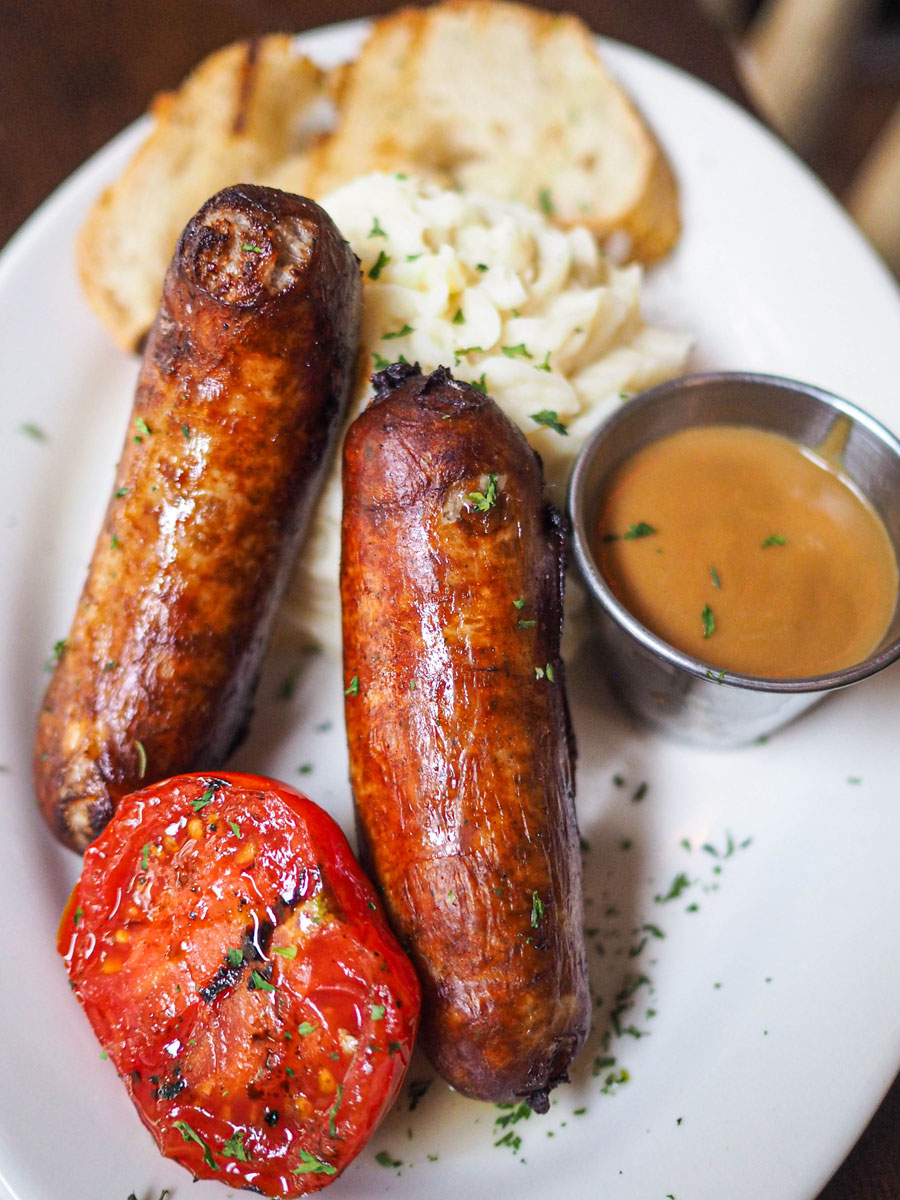 Whiskey Glazed Meatloaf Sandwich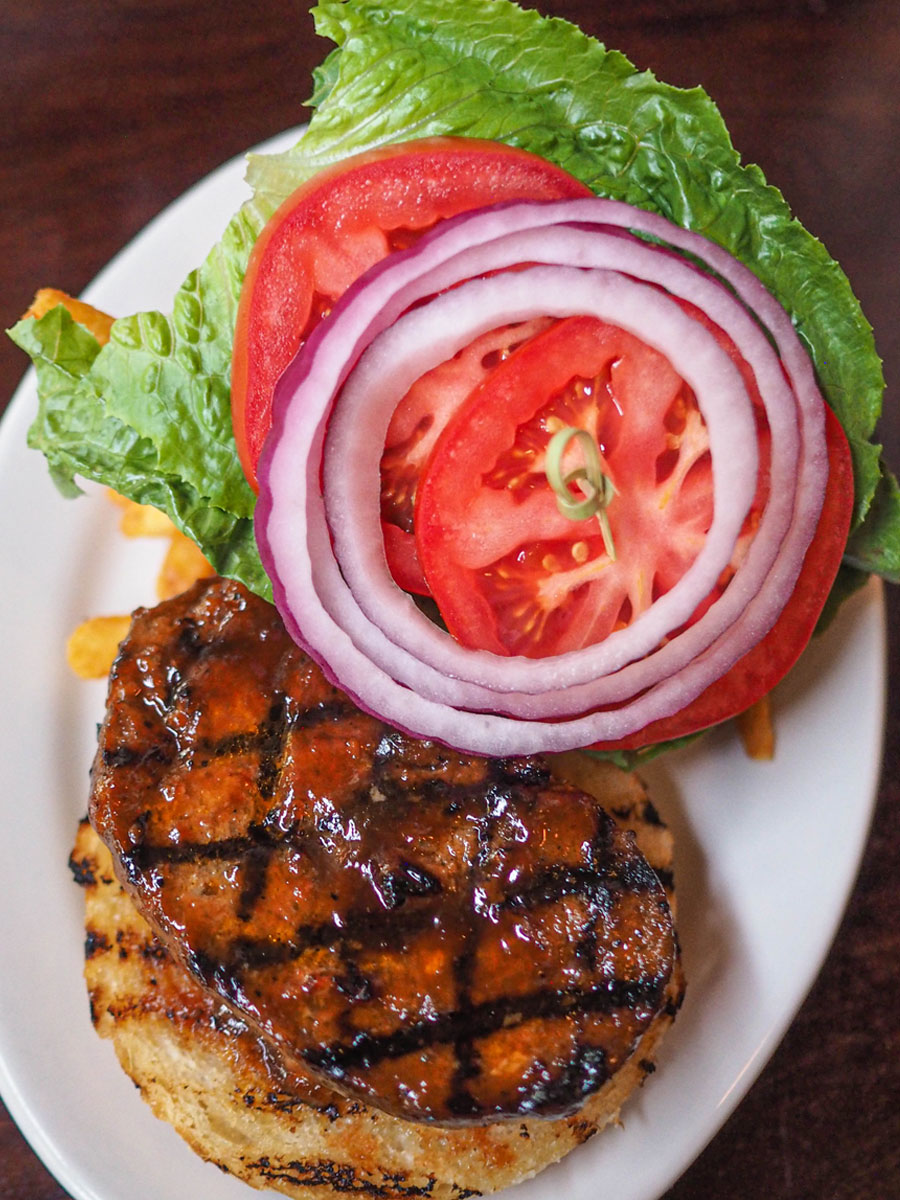 Fish & Chips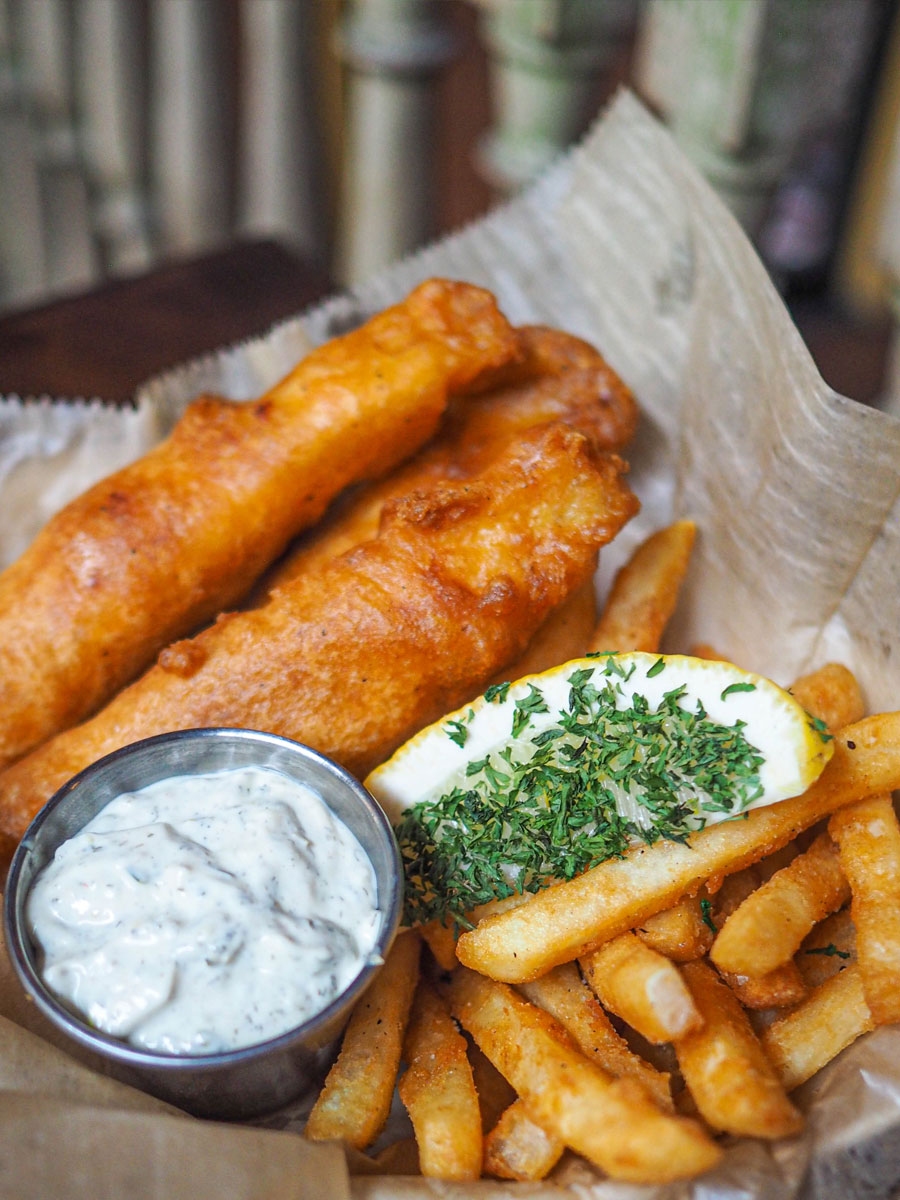 Corned Beef And Cabbage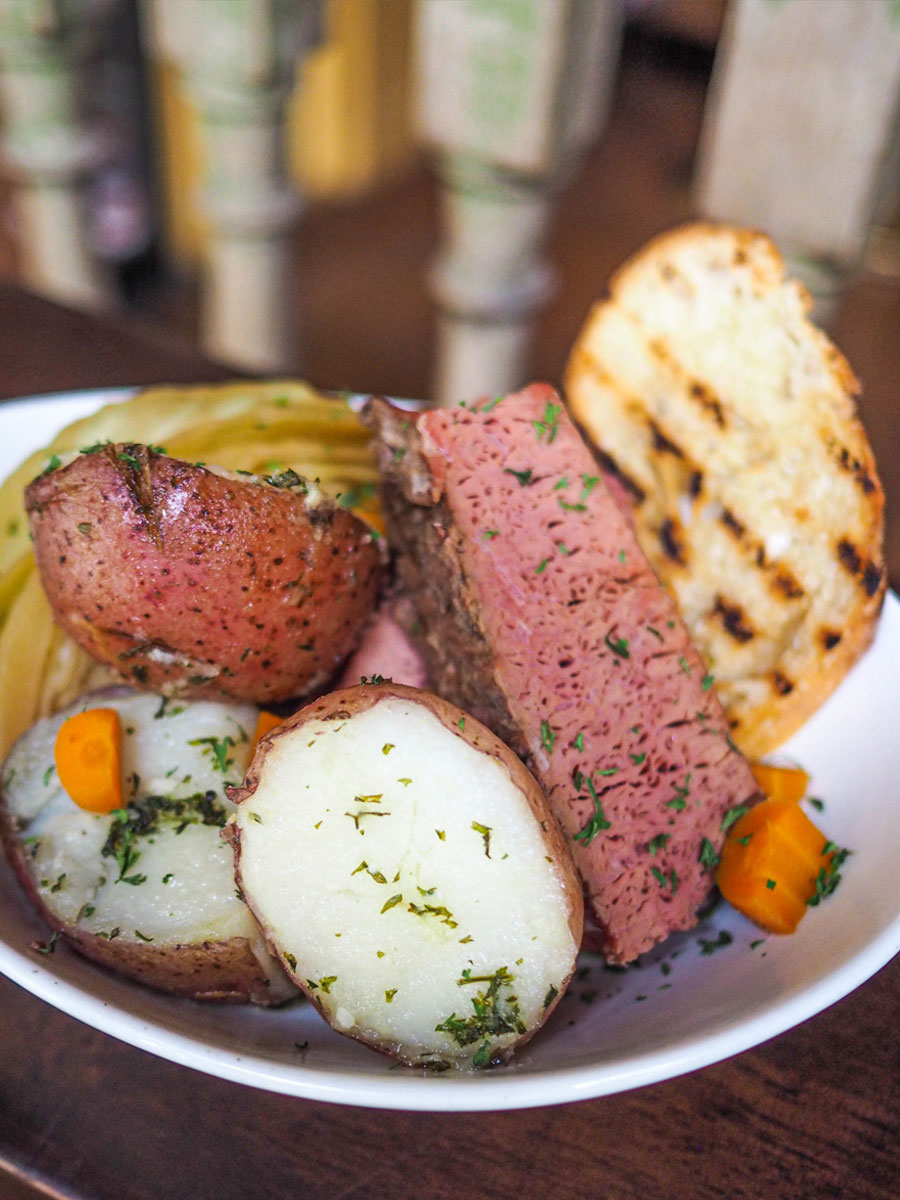 Bread Pudding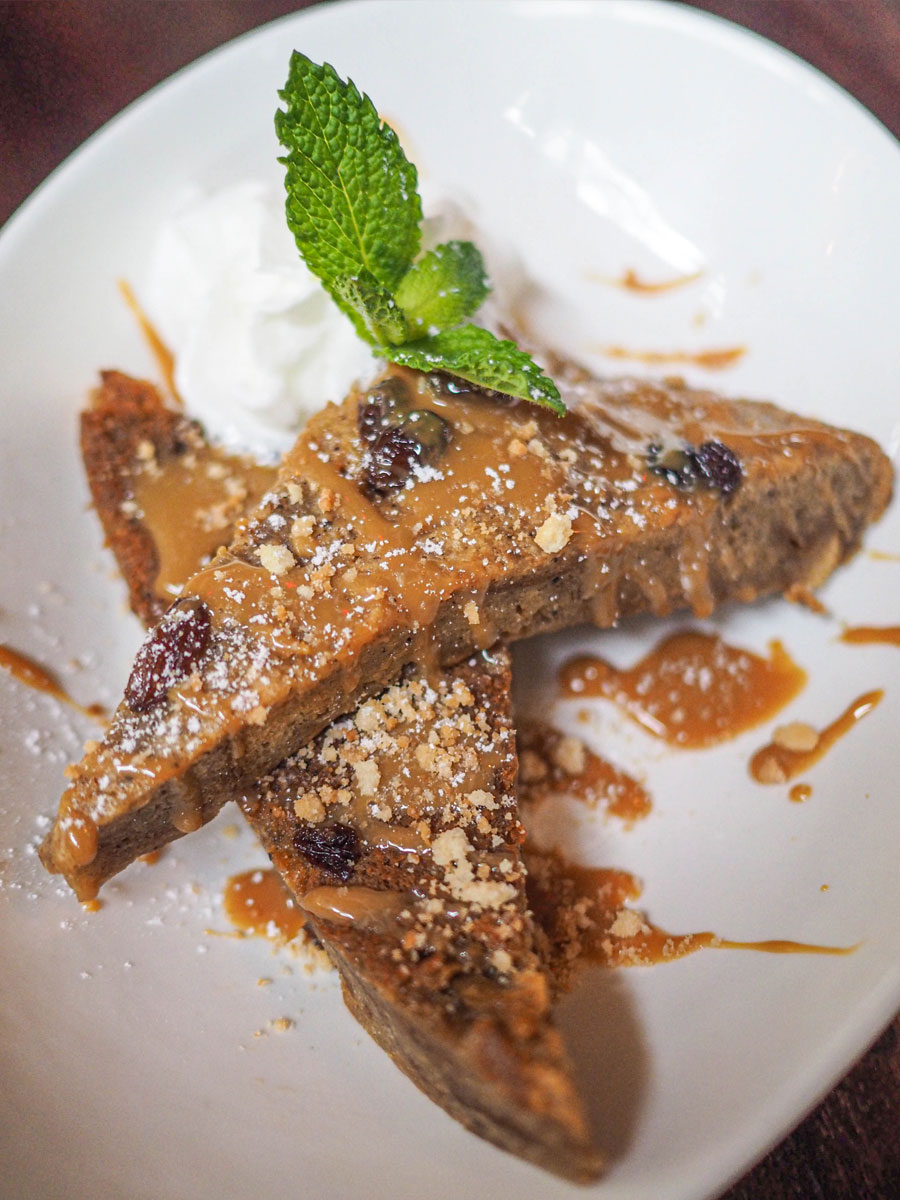 The Sullivan Public House
116 E 1st St.
Sanford, FL 32771
407-878-2530
thesullivanpublichouse.com
I hope you enjoyed this gastropub culinary journey with me. Historic Downtown Sanford definitely has many hidden gems!  Try one or all of them out soon next time you're in town!