Looking to stay properly caffeinated while "Sanfording" around Historic Downtown Sanford? Whether you need a quiet spot with WiFi to work on your laptop, a charming corner to catch up with friends or you want to get your java after dinner, we have you covered. Check out these unique spots in this charming historic district for the best cup of coffee and tea. From a quirky wine bar to an award winning farm to table restaurant; coffee with a mission for good to espresso and cigars and matcha at the site of the old railroad depot. This town will keep you fueled all day long and into the night with local flavors and aromas that are far from Starbucks. (Nothing wrong if that's your preference but we always encourage you to support our local independent businesses).
Caffe di Riverwalk
Order up your favorite coffee or espresso drink and receive a beautiful view of Lake Monroe! Enjoy indoor or patio seating where your well-mannered pooch is more than welcome to accompany you. Coffee drinks come with friendly service, be sure to ask about the featured coffee of the month to explore gourmet coffee blends from around the world. The cafe menu includes breakfast bites, smoothies, baked goods, and light lunch fare.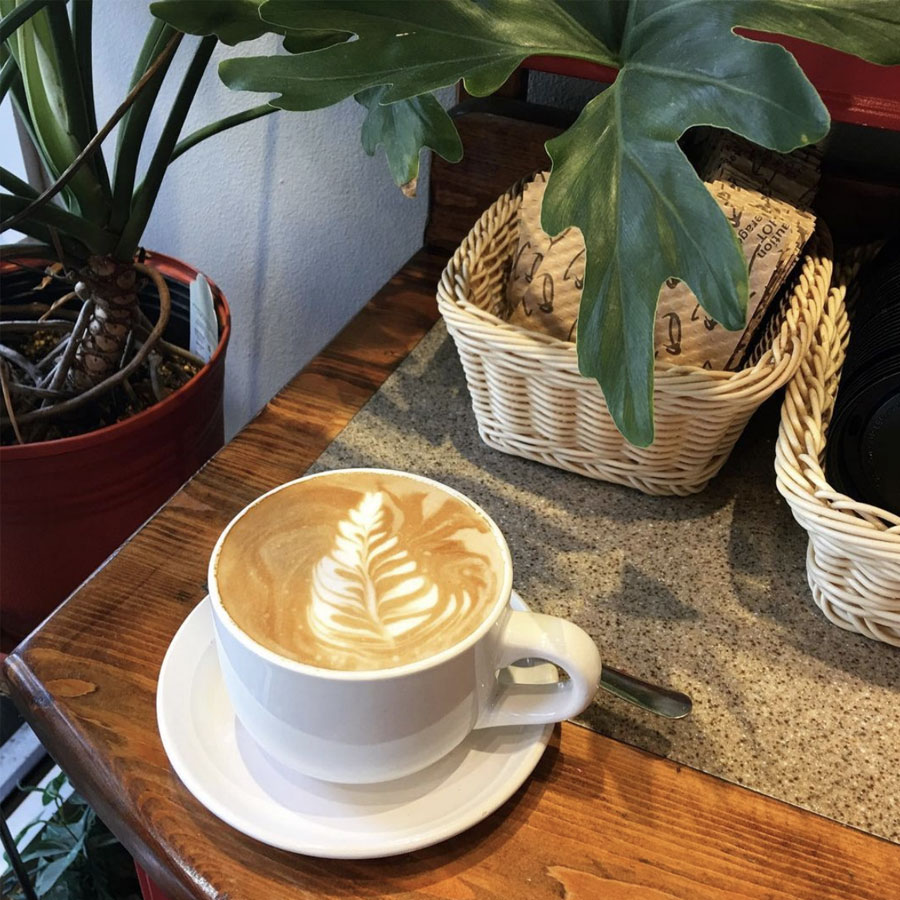 Celery City Cigars
Seeking a good cup of joe during evening hours? Look no further! The Peanut Butter Cup of Joe coffee cocktail is made with ​Skrewball Peanut Butter Whiskey, YooHoo and La Floresta Coffee. Cigar Lovers should pair this adult coffee cocktail with a Fernandez Quiroga Phenom No. 3 Robusto cigar which is noted to have flavor notes of Earth, Pepper, Dark Chocolate, Cream, Coffee, Woods, and Nuts. Prefer to keep your coffee and spirits separate? Opt for a straight La Floresta Espresso shot to accompany that FQ Phenom cigar!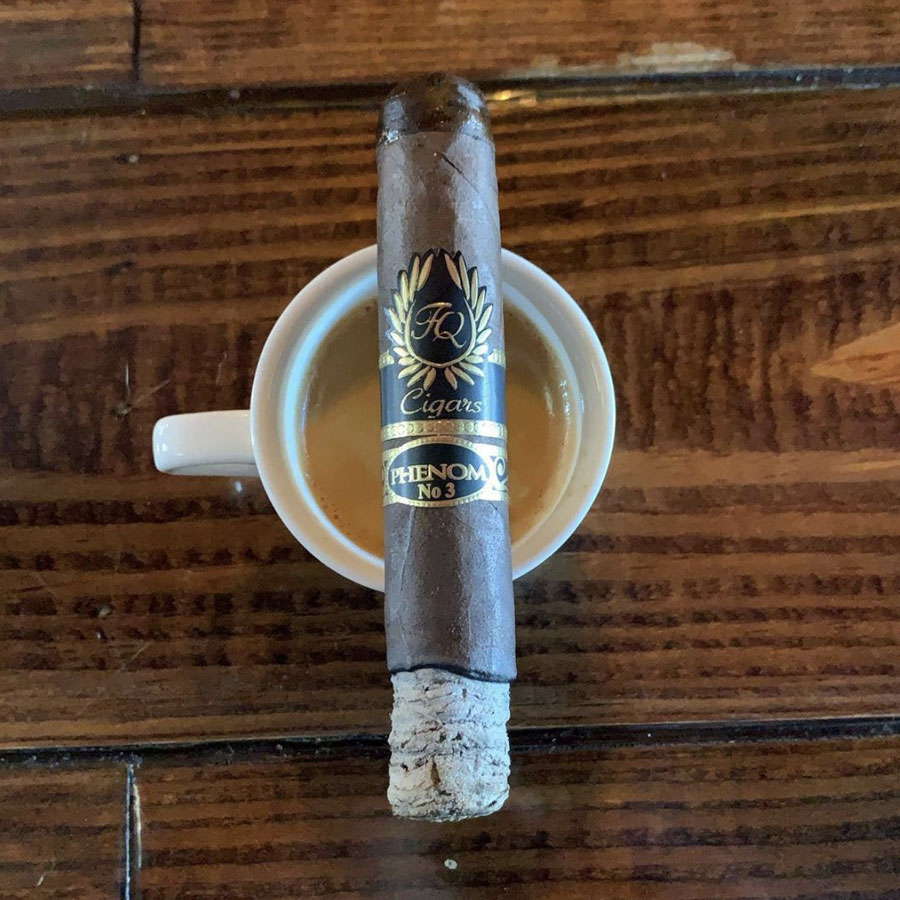 Mahogany Coffee at Henry's Depot
Sip on a beautifully prepared latte made with either Onyx Coffee or local coffee roaster Ligature Coffee. ​Devon Ally formerly of Palate Coffee is dedicated to delighting his customers with creative coffee drinks and colorful matcha lattes made with meticulous skill. Savor your cold brew coffee on the spacious patio of Henry's Depot or stroll Historic Downtown Sanford with a crafted espresso drink guaranteed to put pep in your step!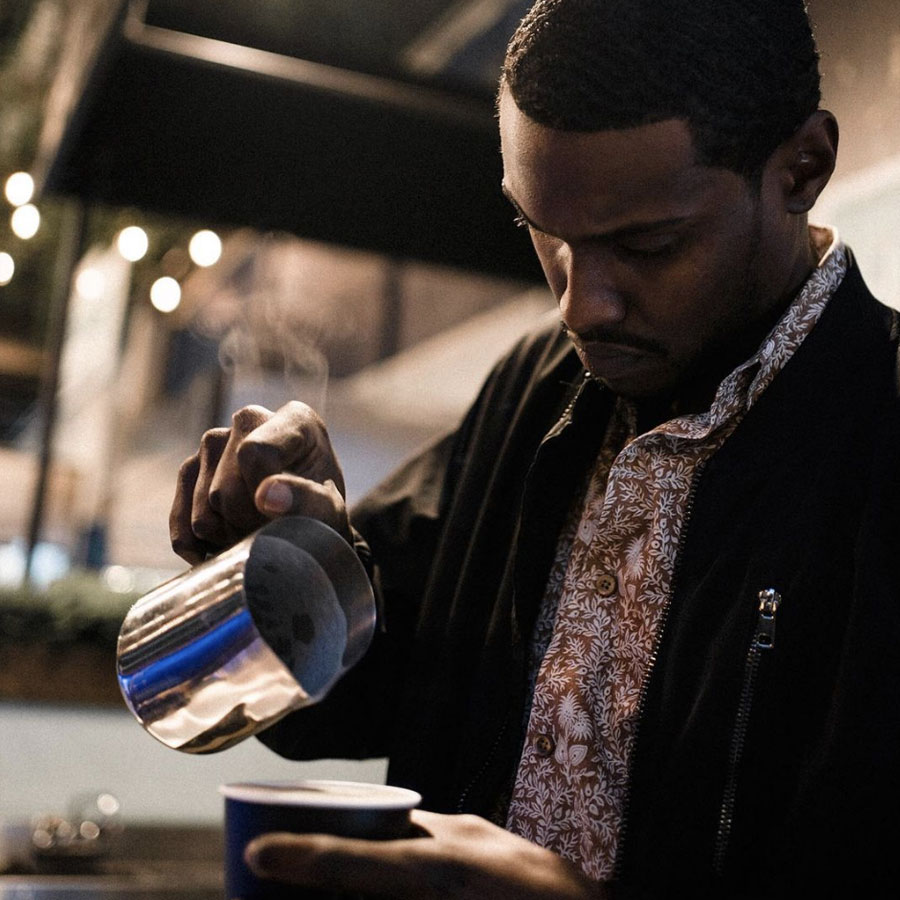 Palate Coffee & Brewery
Grab a socially distanced table in the open dining room and enjoy their speciality espresso drinks and variety of cold brews made by volunteer baristas. For tea drinkers, the Sanford Fog Latte is a beautiful choice. This coffee shop is a non-profit so every comforting cup of java or tea contributes to the owner's ​"Love Missions" charity ​to end human trafficking. You'll find something sweet in the case to pair with your latte and they are now serving light fare lunches including delightful ​seasonal salads and sandwiches.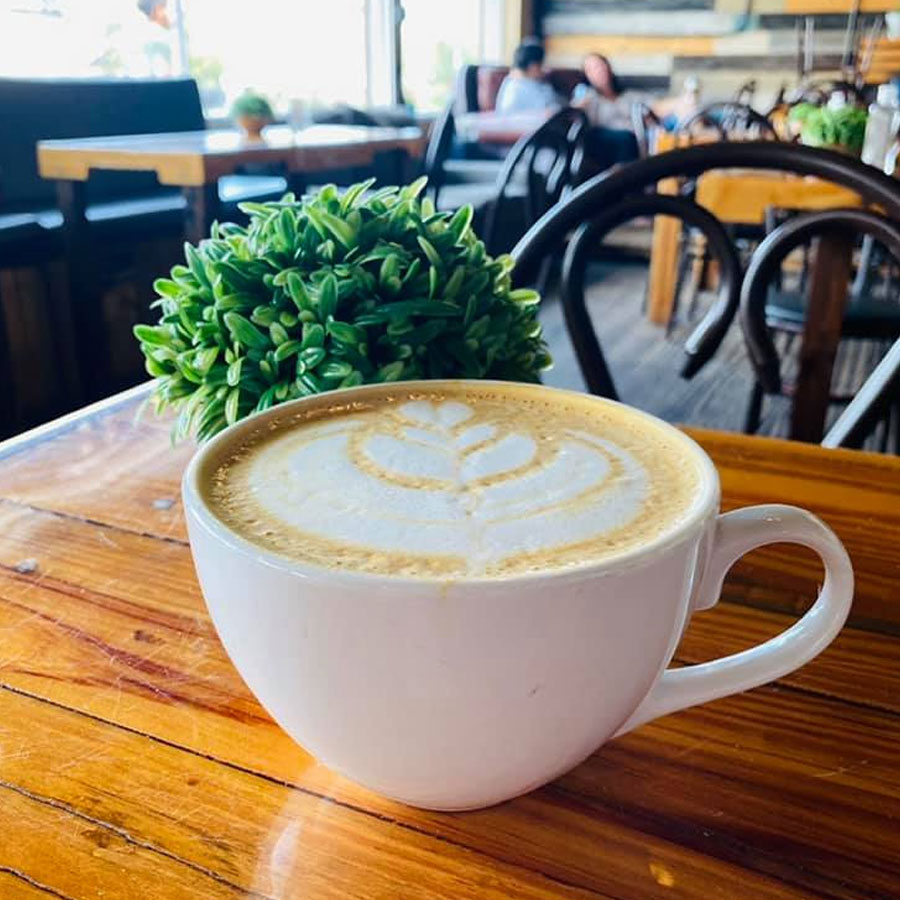 Rosie Lee Tea Co.
This charming shop on South Park Avenue is known as Historic Downtown Sanford's tea lovers utopia! A vast selection of over 100 teas from around the world are showcased in the fragrant tea bar to enjoy at home or gift to the tea lover in your life. Order a seasonal tea latte, get a soothing classic London Fog Latte with Earl Grey Creme tea or a refreshing Rosie Love Iced Tea with lovely notes of strawberry and rose with a splash of lemonade. Those who love all things caffeinated take note as Wavelength Coffee Co. has joined forces with Rosie Lee Tea Co. to become a coffee and tea aficionado must visit destination! Wavelength Coffee gained popularity throughout Orlando and Winter Park for their artisan selection of locally roasted coffees and cold brews available on tap and by the bottle. One sip and you'll be hooked!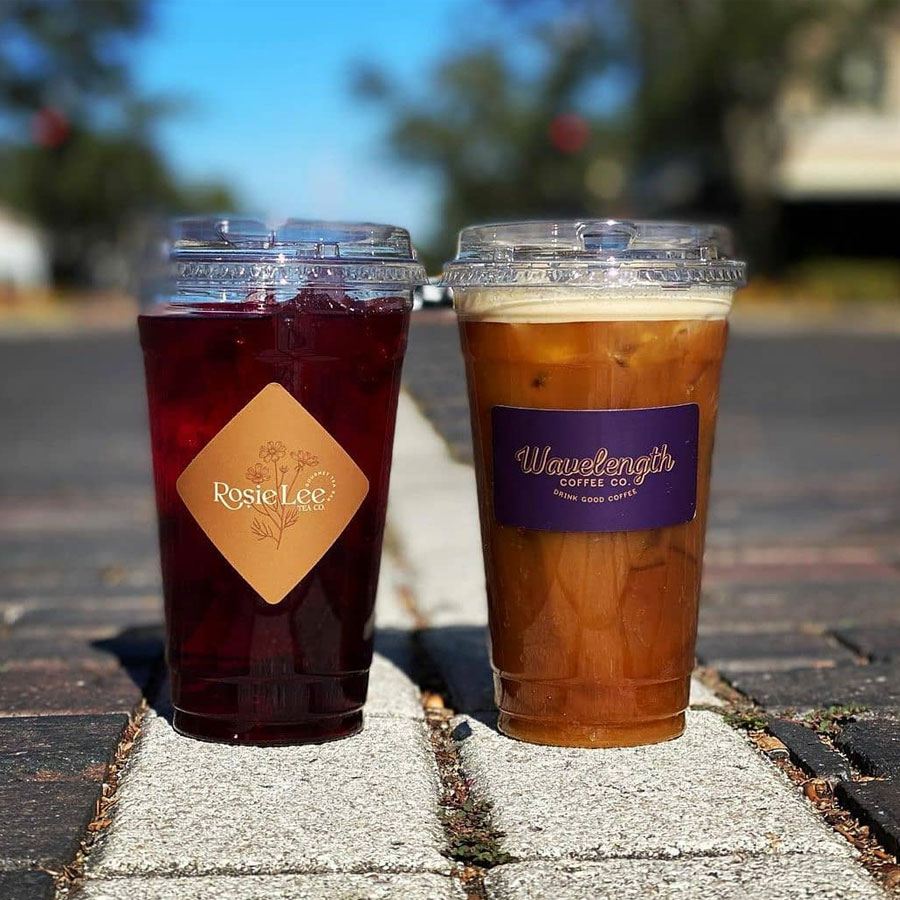 The Tennessee Truffle
Grab a nitro cold brew coffee on tap at The Tennessee Truffle with breakfast, lunch or dinner. Chef Nat takes a good cup of coffee very seriously. He proudly serves local ​La Meca Coffee, a local roaster that specializes in micro roasts to benefit independent coffee farmers. They worked together to develop a proprietary La Meca Coffee specifically for Tennessee Truffle. Pictures of Roman Pena, the coffee farmer who produces the single origin coffee from Colombia, are proudly displayed on the walls of the restaurant. Just one more way this award winning chef showcases local artisans and unique Central Florida farm to table flavors for all to enjoy.
As you can see, Sanford offers an amazing variety of spots to get your caffeine fix. Everything from coffee and tea shops showcasing local coffee roasters to restaurants that appreciate the art of coffee, you must admit, Historic Downtown Sanford is a coffee and tea lover's paradise!
Authors: Local digital marketing consultants, freelance food writers and bloggers Lisa Wilk of TasteCookSip.com  and Christina Thomas of GoEpicurista.com love to explore the culinary scene everywhere they go. Follow their foodie adventures on Instagram @TasteCookSip  and @GoEpicurista.