Dining out in Sanford but worried about sticking to your particular diet or choice of healthy eating lifestyle? Historic Downtown Sanford has good eats for all regardless of dietary preferences. This time of year, everyone's making food related resolutions but dining out at your favorite restaurant doesn't have to derail those plans.
You may be choosing a high protein diet, going paleo, keto or living a vegan or Mediterranean diet lifestyle. Or you may simply be looking to add more meat-free, plant-based, vegetarian and seafood options to your daily diet.
Regardless of which route you take to get your diet in check, dining out can be tricky. ​Whether you're going out with friends with differing food preferences or just simply looking for clean healthy eats on the go, you'll find plenty of options around Historic Downtown Sanford to fill you up and stay on track with your diet.
Clean Eats On The Go
If you're looking for a juice cleanse or simply to grab a healthy breakfast or lunch on the go, check out ​Raw Press Juice Company. Their mission is to help you eat and drink clean with a variety of fresh cold pressed juices, smoothies, salads, wraps, Acai bowls and those gorgeously brightly colored Pitaya bowls. All packed with raw nutrients, vitamins, and antioxidants from fresh organic fruits and vegetables. Try their "Good Vibes" and "Sunburst" juice any time of day you need a pick me up. "P.B. Yay" acai bowl loaded with organic granola, peanut butter, strawberries, blueberries, and cacao nibs to kick start the day or "Kale Me Salad" for a filling lunch. You can even sign up for their juice cleanse programs to fuel your healthy lifestyle.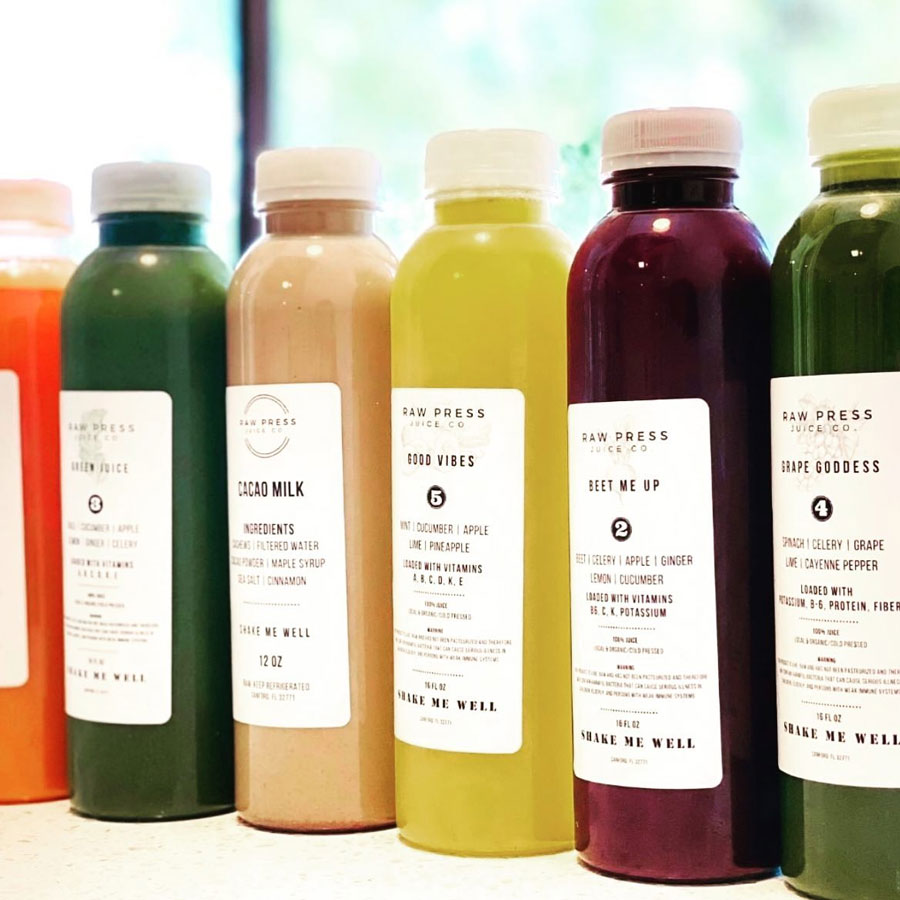 Paleo and Keto Friendly Eats
For those craving a meaty high protein diet or going Paleo, stop in ​Hollerbach's Willow Tree Cafe​ for their extensive selection of high quality traditional German favorites including Eisbein bone-in pork shank, Kassler boneless smoked pork loin, and an impressive medley of German sausages from Leberwurst, Gelbwurst and Bratwurst, to Weisswurst, Cajunwurst, Frankfurter, Nürnberger and Knockwurst. Pair with an Über Gasthaus Salad tossed in a tangy herb dressing for the perfect combo.
If you prefer to pick up something to go, stop by the deli case of their ​Magnolia Square Market ​for "Haus Roasted" garlic encrusted pork, paprika turkey breast and roast beef which are all roasted in house and perfect to top salads or in lettuce wraps.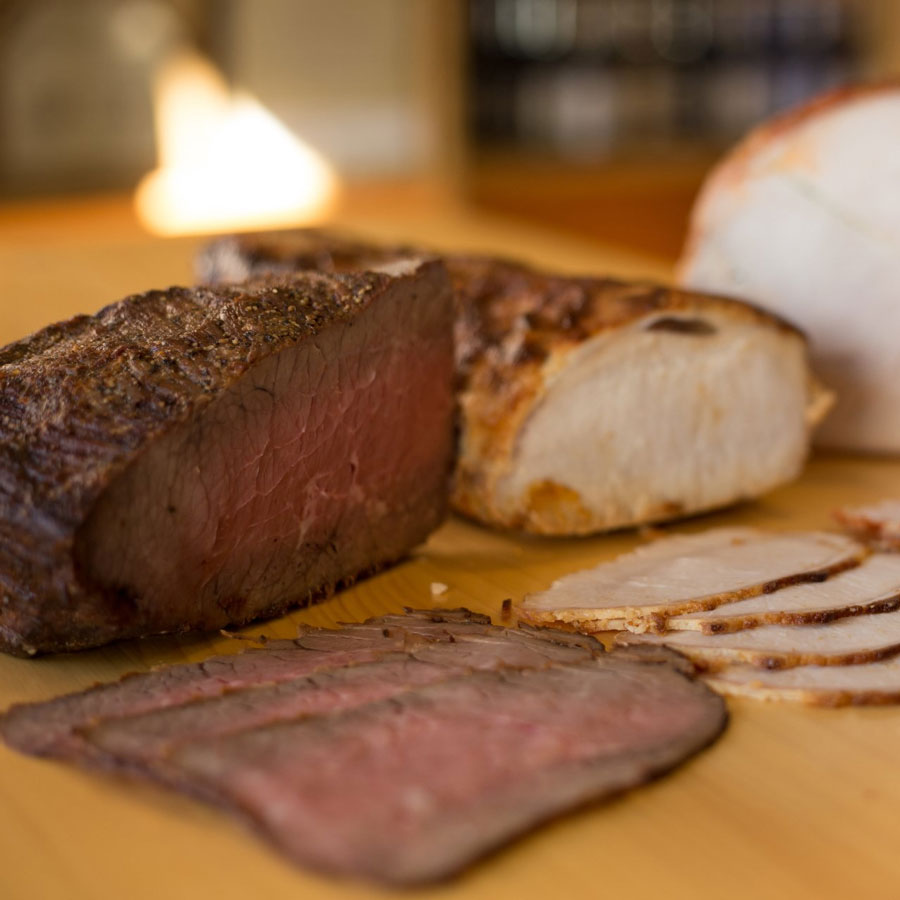 Craving a black peppercorn crusted filet mignon or flavorful bone-in pork chop, dinner at The District​ is sure to satisfy. Although we warn it may be tough to resist the scrumptious Boursin mashed potatoes that come with it. Opt for an extra portion of veggies instead.
At The Tennessee Truffle, grilled Fort McCoy flat iron steak with wild mushroom farrotto and eggplant conserva, or Bell & Evans airline chicken paillard with braised Napa cabbage summer bean succotash will give you a high protein boost.
Mexican doesn't always involve high carbs and fat. At the family owned ​El Zocalo Mexican Restaurant, they serve healthier options infused with those fresh flavors of Mexico we all love. For an appetizer try the Ceviche El Zocalo with shrimp and sea bass or tuna ceviche with avocado, mango and pico de gallo. Grilled salmon with sauteed vegetables and a colorful avocado salad topped with grilled chicken breast, shrimp or skirt steak are keto friendly and delicious.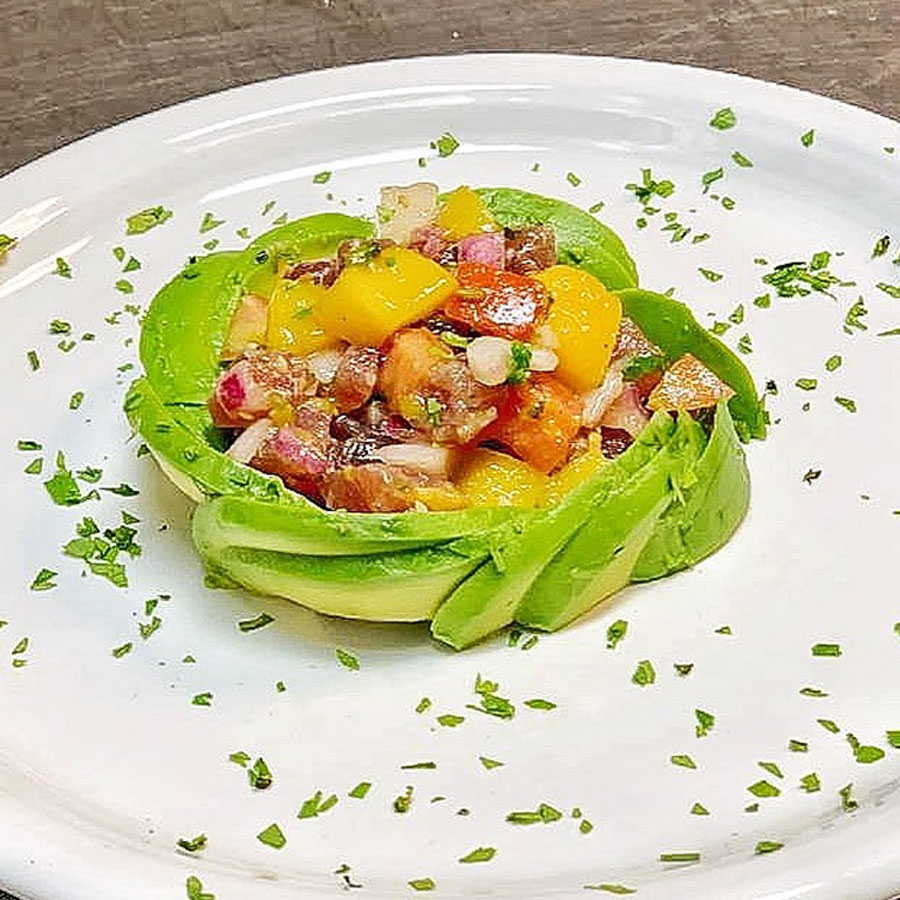 Veggie and Seafood On The Menu
Dining out as the only vegetarian or pescaterian in a group can be tough, but while these restaurants in Historic Downtown Sanford are known for their full flavored meaty options, they have something for everyone to cheer about when it comes to meat-free dining.
While Hollerbach's Willow Tree Cafe is a veritable meaty heaven, their vegetarian and seafood options are equally tasty. Dig into "Gewürzter Shrimpteller" a generous dish of pan-sautéed shrimp over bow-tie pasta in a delightful wine sauce or the Vegetarian Spätzle Toss with made-from-scratch Spätzle topped with tomatoes, onions, bell pepper, artichoke hearts, mushrooms and fresh-leaf spinach. Deep-dish style Spinach and Swiss quiche in a pastry crust, served with fresh fruit or a Gasthaus Salat is so good you won't notice the absence of meat from the plate.
The menu at The Old Jailhouse ​is filled with so many sinful dishes it should be outlawed (pun intended!) but the salads are packed with loads of goodness that are sure to win you points for good behavior. "The Yard Salad" with local Waterkist Farms bibb lettuce topped with grape tomatoes, sunflower granola, house-made ranch, and shaved vegetables such as zucchini, carrot, squash, red onion, & radish is a house favorite. Add your choice of chicken or tofu for a high protein and very filling meal. The ​Niçoise salad during Sunday Brunch was a delightful special so be on the lookout for new items on the menu.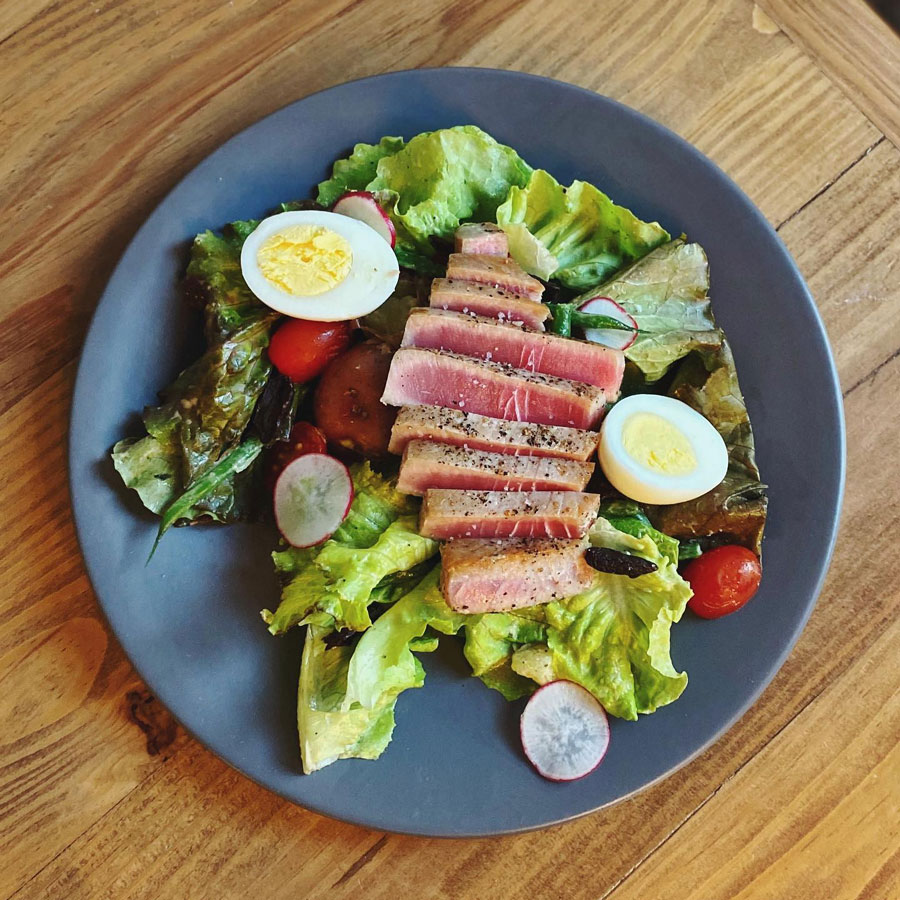 The Original Christos has been serving up generous portions of classic American fare around Historic Downtown Sanford since 1984! From Sunday brunch through dinner you can eat healthy too! For the Keto conscious, order the BBQ ribs with oven roasted veggies & oven roasted Greek potatoes as sides. Vegetarians and Vegans should opt for the Big Salad or the Celery City Veggie Wrap filled with roasted red pepper hummus, fresh grilled veggies. Start with a side of Red Pepper Hummus for a plant based feast!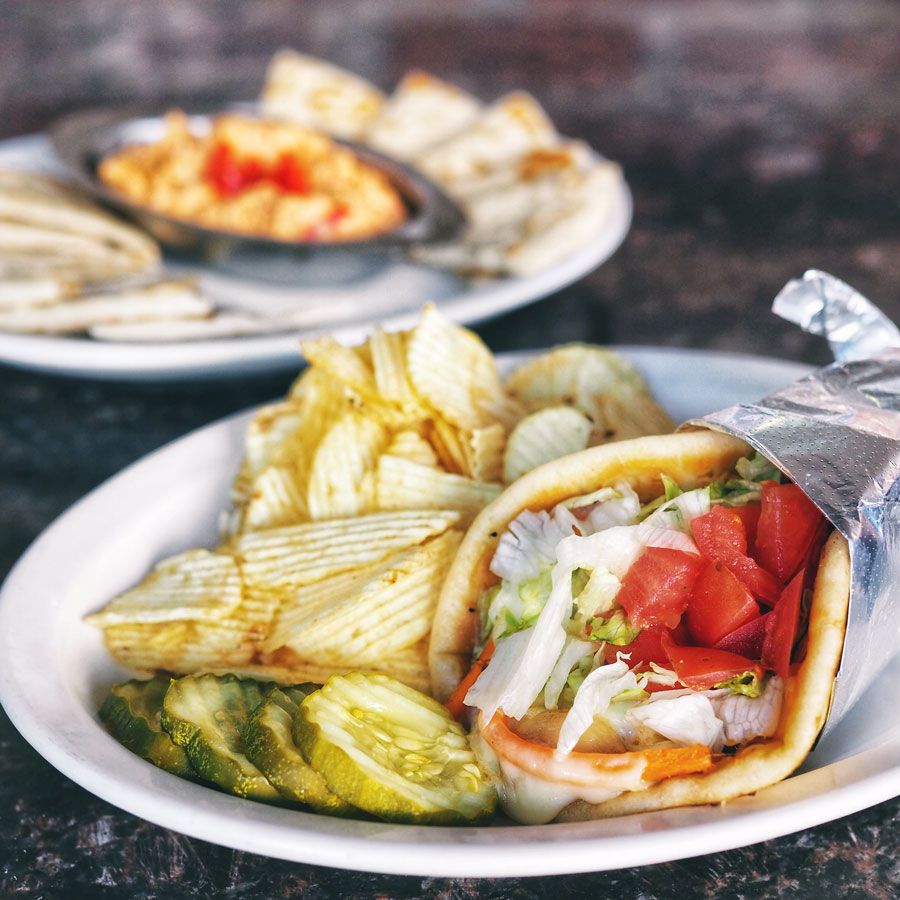 Chef Nat Russell sources fresh wholesome ingredients from local growers for farm to table fare that shines at The Tennessee Truffle. The menu changes seasonally but whether it's roasted broccolini from Oviedo's ​Big Daddy's Organic Farm topped with Ricotta Salata and golden raisins, a beautifully presented Florida black grouper, or grilled shrimp with Southern wedge salad, vegetarians and pescaterians will be in foodie heaven.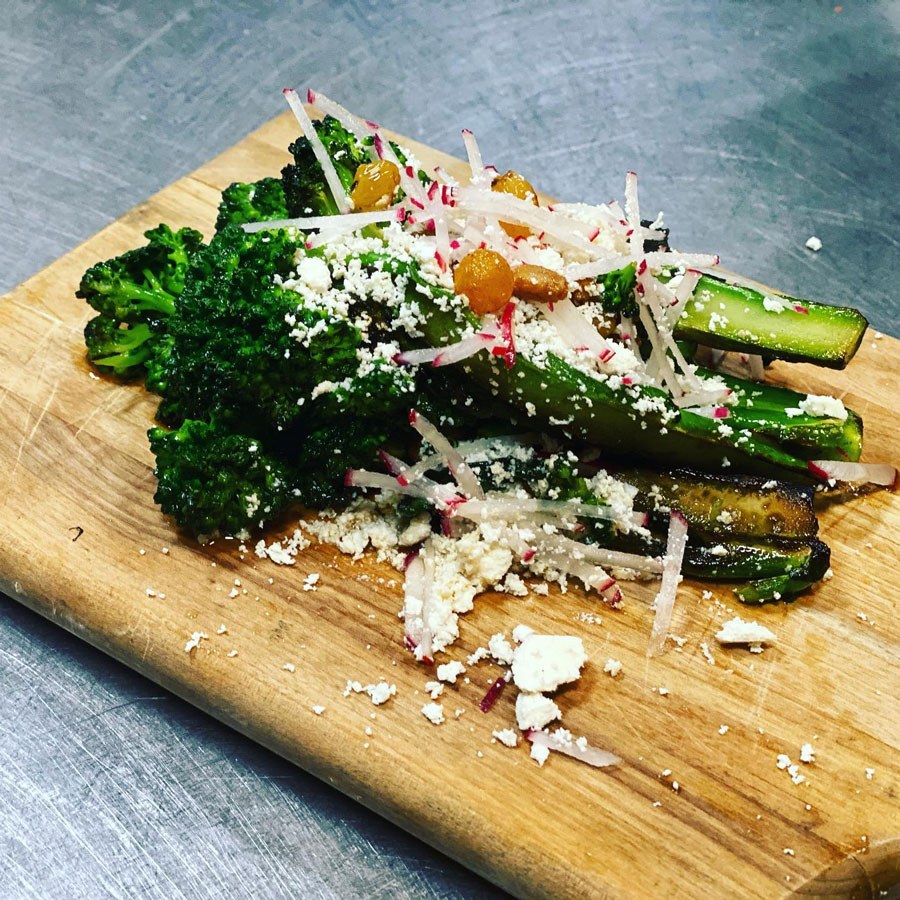 The Foodie Stop For Vegan and Plant Based Lifestyle in Sanford
Oak Flame Pizza​ fires up vegan pies to rave reviews. Try the Vegan Velocity with plant based sausage, broccolini and tofu ricotta or make your own vegan creation with fresh veggies, vegan gravy, housemade vegan lemon ricotta, and cheese like a classic Margherita pizza topped with their own house made cashew mozzarella.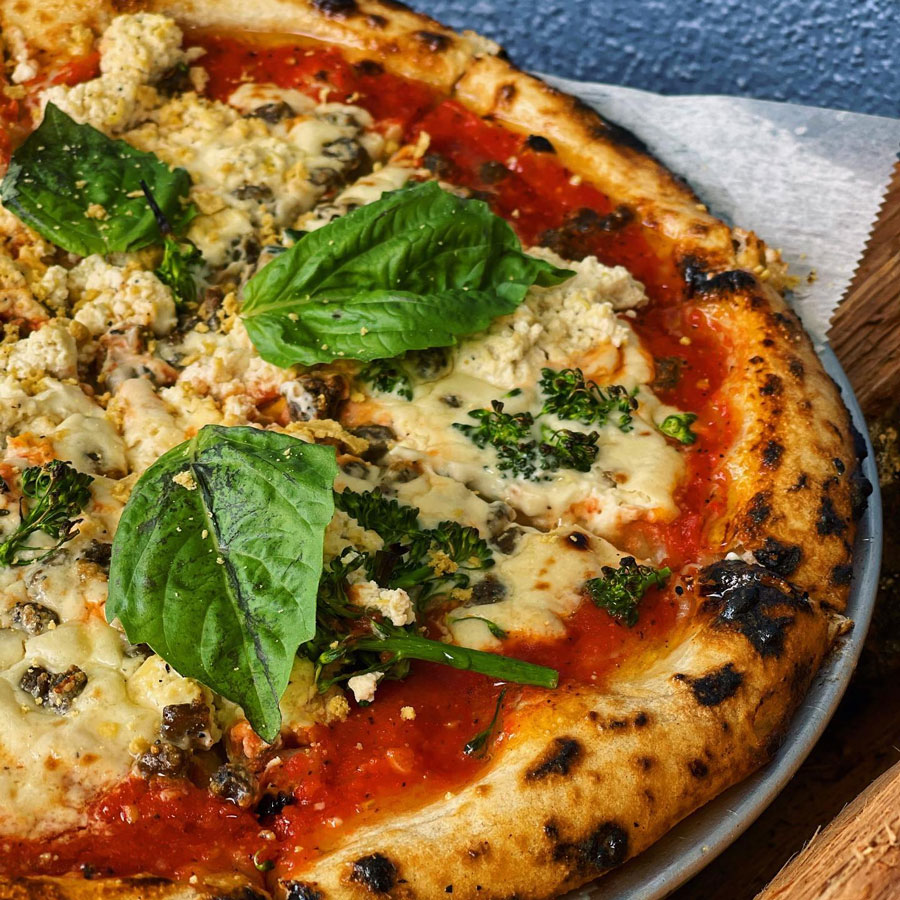 Whatever you do, don't skip dessert at Henry's Depot! ​The Greenery Creamery has a full case of artisan vegan ice cream flavors made with coconut, peanut butter, sunbutter, almond and soy milk. Create your own cone, cup, sundae or shake with vegan toppings to match. Flavors change regularly but there's plenty of tasty options. How about a "Matcha Matcha Cake" with vegan matcha ice cream mixed with chunks of matcha cake, topped with vegan sprinkles? Blueberry lavender or Instagram famous black ash ice cream on black ash vanilla chia cone are always popular.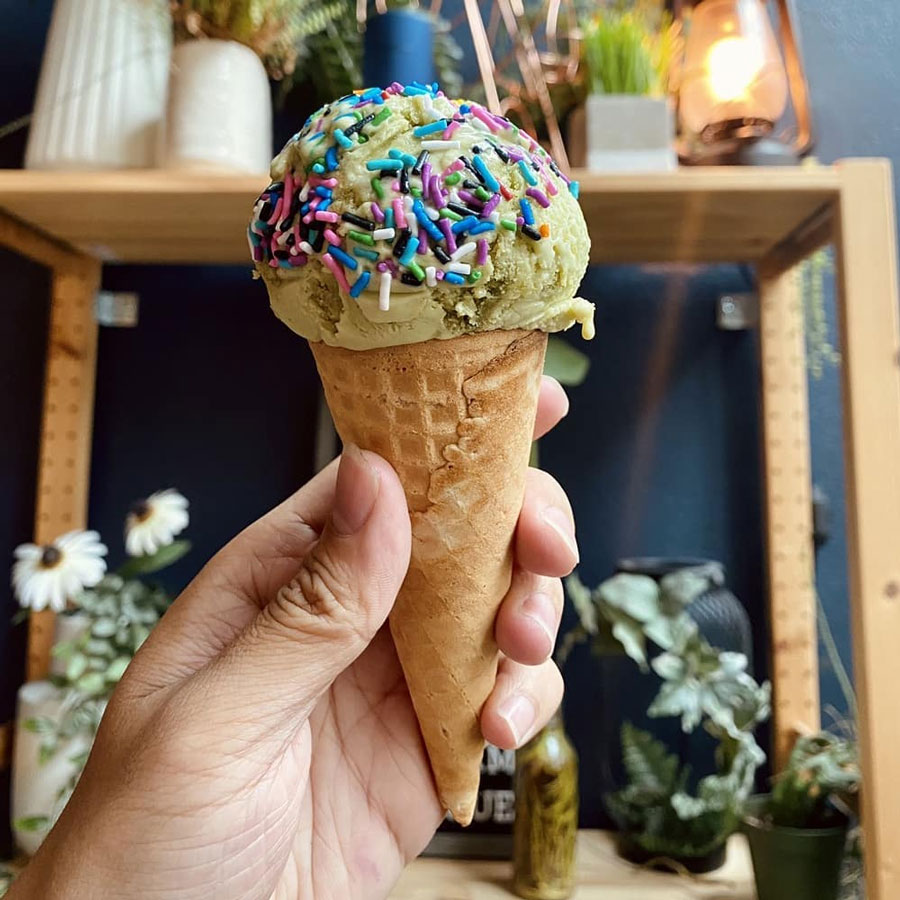 For Those On The Seafood Diet
Fully pescaterian or simply wanting to add more seafood and fish to your diet? Check out the blackboard specials at ​The Current Seafood Counter ​in Henry's Depot. Although fried fish and seafood with Old Bay topped french fries is a popular specialty, healthier options such as fresh seared scallops and grilled fish of the day served with asparagus and roasted potatoes are featured.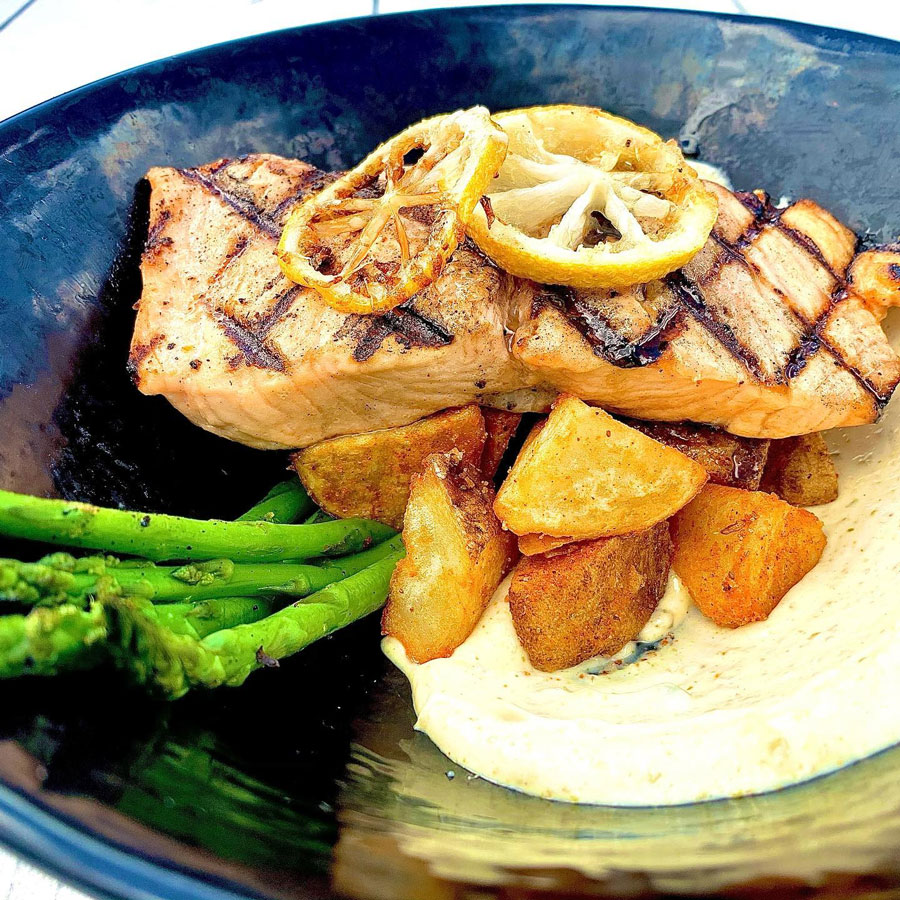 Seafood lovers are right at home at ​The District Eatery, Tap & Barrel.​ Their gorgeous fish specials are worthy of attention such as pan seared black grouper with fresh sweet corn purée and grilled asparagus. Tuna Tacos with wasabi ponzu are perfect for a light dinner or lunch.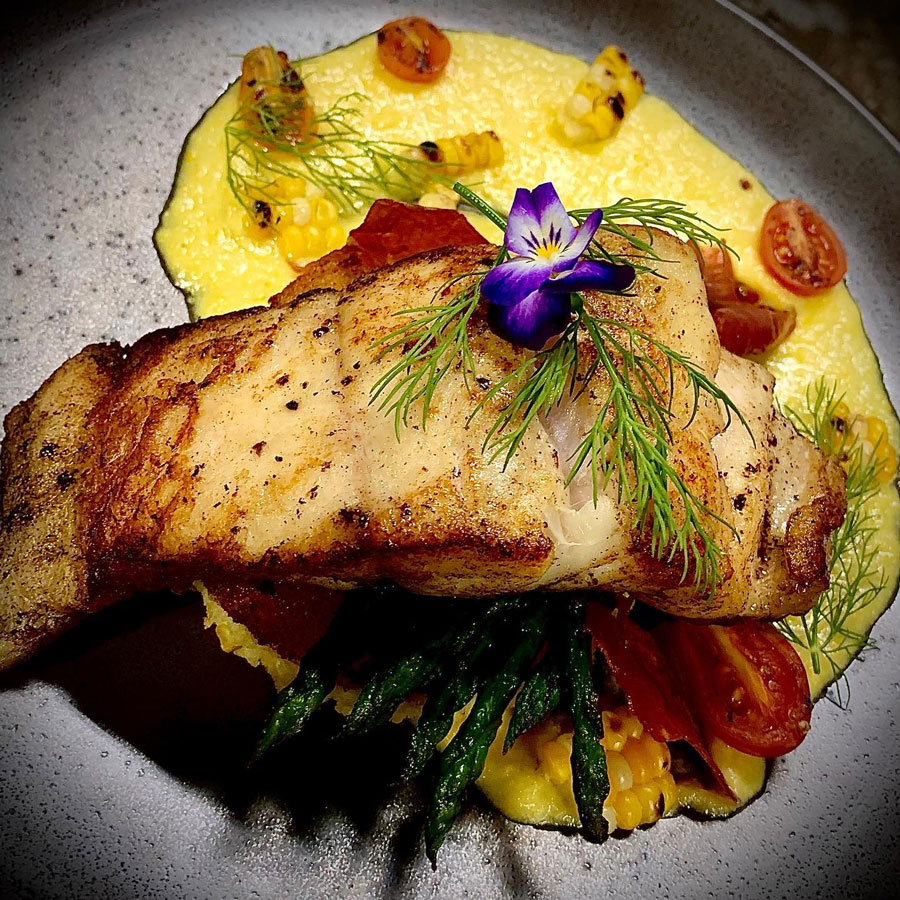 Sushi & Seoul on a Roll ​at Celery City Craft is a must for fans of inventive sushi. Try a poké bowl with ahi tuna or salmon with edamame, spicy cucumber, avocado, and seaweed salad. And be sure to ask for any daily specials, Rainbow Chirashi bowls are stunning and the tuna and salmon tataki are fantastic.
For a Light Leisurely Lunch
Palate Coffee & Brewery ​recently introduced their new lunch menu including a Roasted Veggie Italian sandwich with roasted eggplant and red peppers, topped with fresh mozzarella, greens, roasted red pepper garlic aioli or Fall Harvest Salad with sliced apples, wild rice, pomegranate arils on a bed of mixed greens with Goat Cheese and a Cider Dressing. Pair it with a sugar free ice coffee and get a seasonal yogurt parfait to go!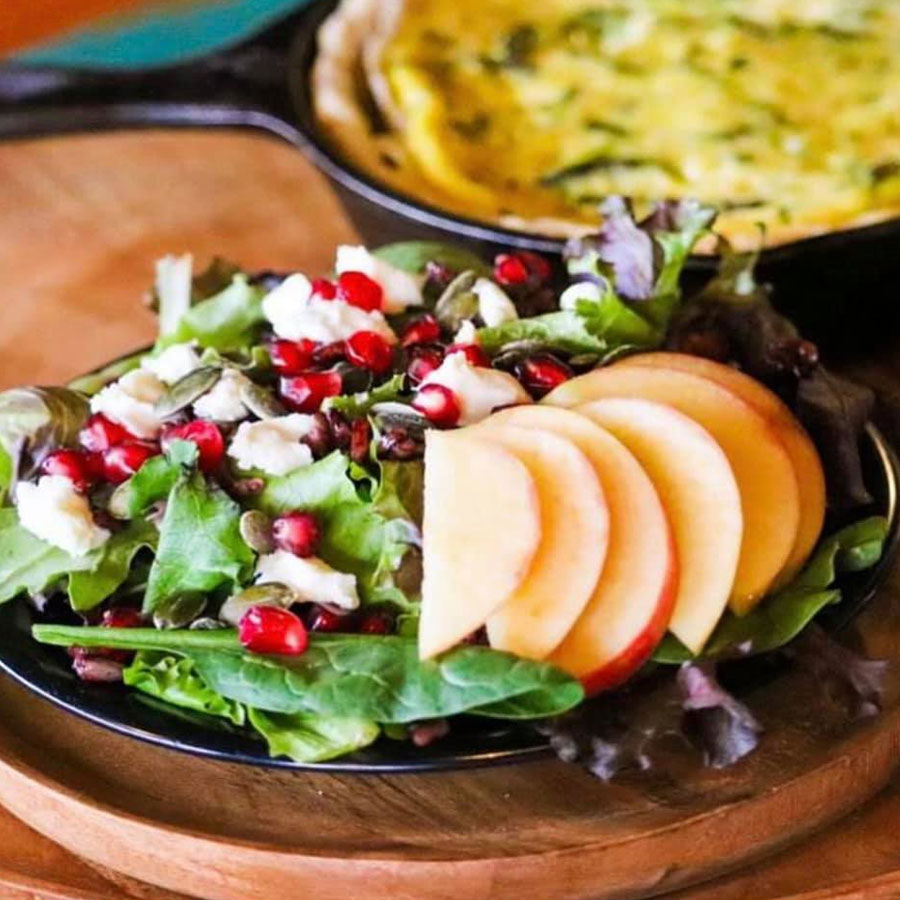 As you can see, there's plenty of dining options in Historic Downtown Sanford to fill you up with tasty eats that won't get in the way of your diet resolutions and healthy eating goals. Rather than counting calories, you'll be counting up delicious experiences in Sanford. Guaranteed!
Plan a day of "Sanfording" and walk around this charming district. Visiting antique shops, bookstores, artsy galleries and restaurants is what life in Sanford is all about. You'll be hitting your steps goal for the day as an added bonus!
Authors: Local digital marketing consultants, freelance food writers and bloggers Lisa Wilk of TasteCookSip.com  and Christina Thomas of GoEpicurista.com love to explore the culinary scene everywhere they go. Follow their foodie adventures on Instagram @TasteCookSip  and @GoEpicurista.