Local Ingredients Shine at The Tennessee Truffle
Tennessee Truffle is Historic Downtown Sanford's farm to table destination restaurant. Loyal visitors travel from throughout Central Florida to partake of the Florida-focused Southern cuisine of Chef Nat Russell. A classically trained chef and graduate of the Culinary Institute of America who believes in cooking good food.
Beyond a technique-driven philosophy, it's a commitment to use the best seasonal ingredients he can find and make each bite memorable. Lately, he's been sourcing many items from BigDaddy's Organic Farm in Oviedo, down to the cheerfully colored zinnias on the tables.
A good chef practices that nothing goes to waste in the kitchen, Chef Nat is no different. Ends of bacon flavor Geechie Boy Mill Sea Island Red Peas. Discarded vegetable tops and bottoms make flavorful stocks. Housemade red vinegar and white vinegar use leftover wine from the week. The flavors within the vinegar constantly evolve, imparting a slightly different nuance to marinades, dressings, and pickling brines. Dishes that have been on the menu since opening receive daily tweaks based on the seasonal availability, ripeness, and flavors of each component. Chef Nat is adjusting the seasoning and tasting everything before it leaves his kitchen.
Farm to Table in Historic Downtown Sanford
Look for daily specials featuring new Chef Nat creations. We previewed the Black Grouper en Papillote: seaweed caviar butter topped Florida Black Grouper with white wine over melted leeks, Beluga lentils with micro mirepoix, and confit BigDaddy's zucchini. Chef Nat especially liked the way "The pops of caviar in the butter played against the pops from the al dente Beluga lentils." Melted leeks provide richness against the sweeter, flaky grouper while also lending additional flavor to the lentils. The resulting dish is both fresh and decadent at the same time, the Florida Black Grouper is the shining star with the supporting ingredients providing a symphony of yum.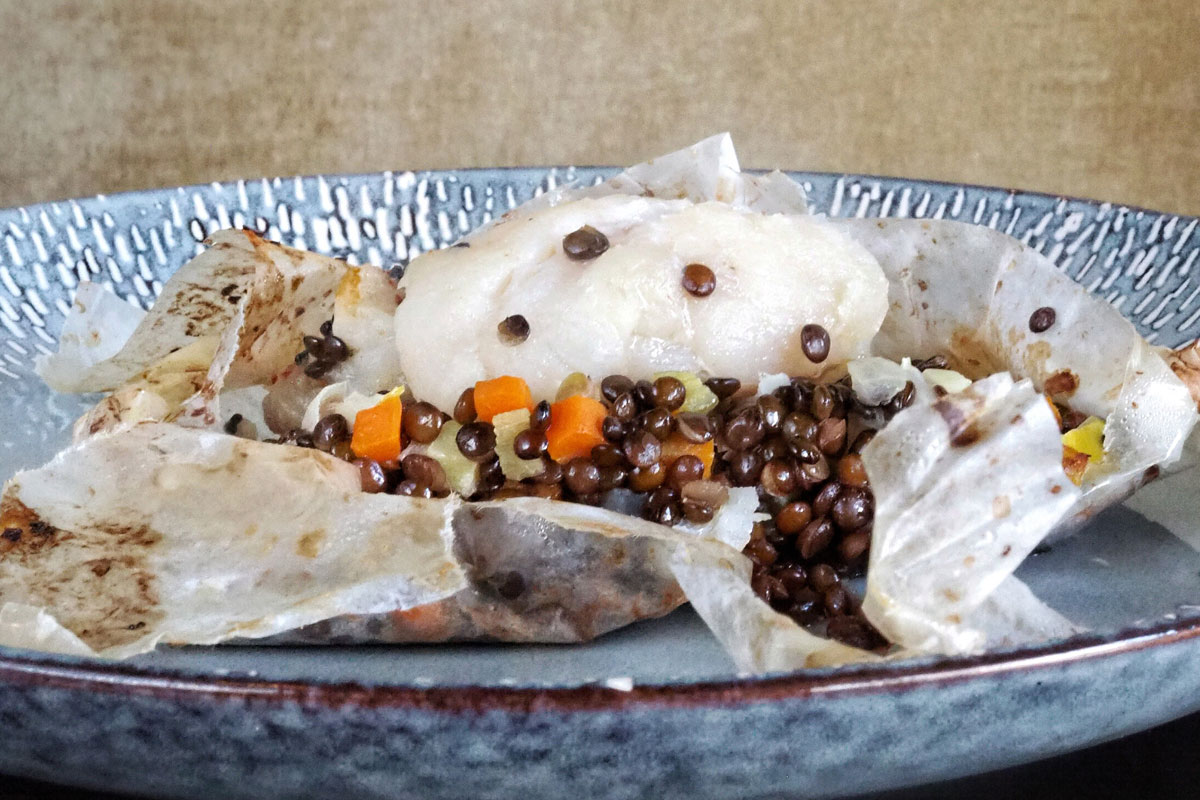 Chef Nat Russell Cooks Seasonally
Chef Nat, like the rest of us, draws inspiration from dishes he tastes, places he's traveled, cookbooks he's read, and even foodie TV shows- like the recent Chef's Table: BBQ, streaming on Netflix now. The series takes a journey into the pioneers and pitmasters of classic Southern BBQ. Maybe some of that inspiration made its way into the new BBQ rubbed pork loin dish available now on the Tennessee Truffle menu described as Coffee BBQ Rubbed Berkshire Pork Loin, BigDaddy's Organics Kale, Geechie Boy Mill Sea Island Red Peas + Apple Butter. The new BBQ Rub features the Tennessee Truffle proprietary roast of LaMeca coffee paprika, garlic powder, salt, brown sugar, and herbs including lavender to play off of the coffee.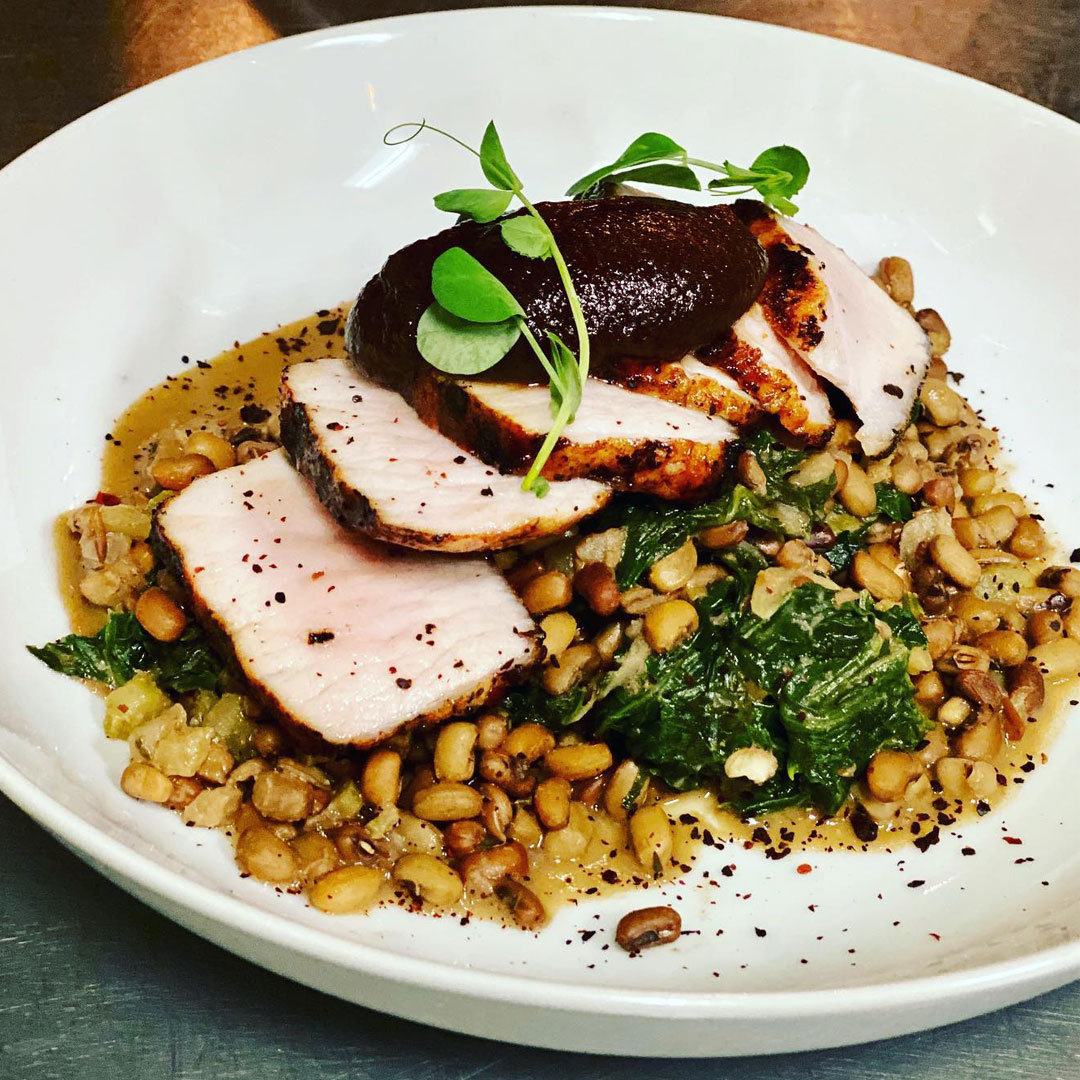 One thing is for sure, whatever Chef Nat is cooking, we are right there with forks poised and ready to eat. So how did Chef Nat journey from king of the kitchen at Tennessee Truffle to king of the burgers? He crossed the road to Henry's Depot.
What The Chuck "A Burger Joint" in Henry's Depot
Sean Kelley, owner of Henry's Depot, approached Chef Nat about opening a classic burger joint. Luckily, Chef Nat loves a good burger and wants you to know exactly how a good burger should taste. You can harken back to simpler days by ordering a classic 1960's Smashburger or create your beefy masterpiece by modifying a What The Chuck burger to your preference. Any way you bite the burger, What The Chuck in Henry's Depot isn't messing around. Everything from ketchup and aioli to house-cured bacon is made in house- we are already craving our next visit!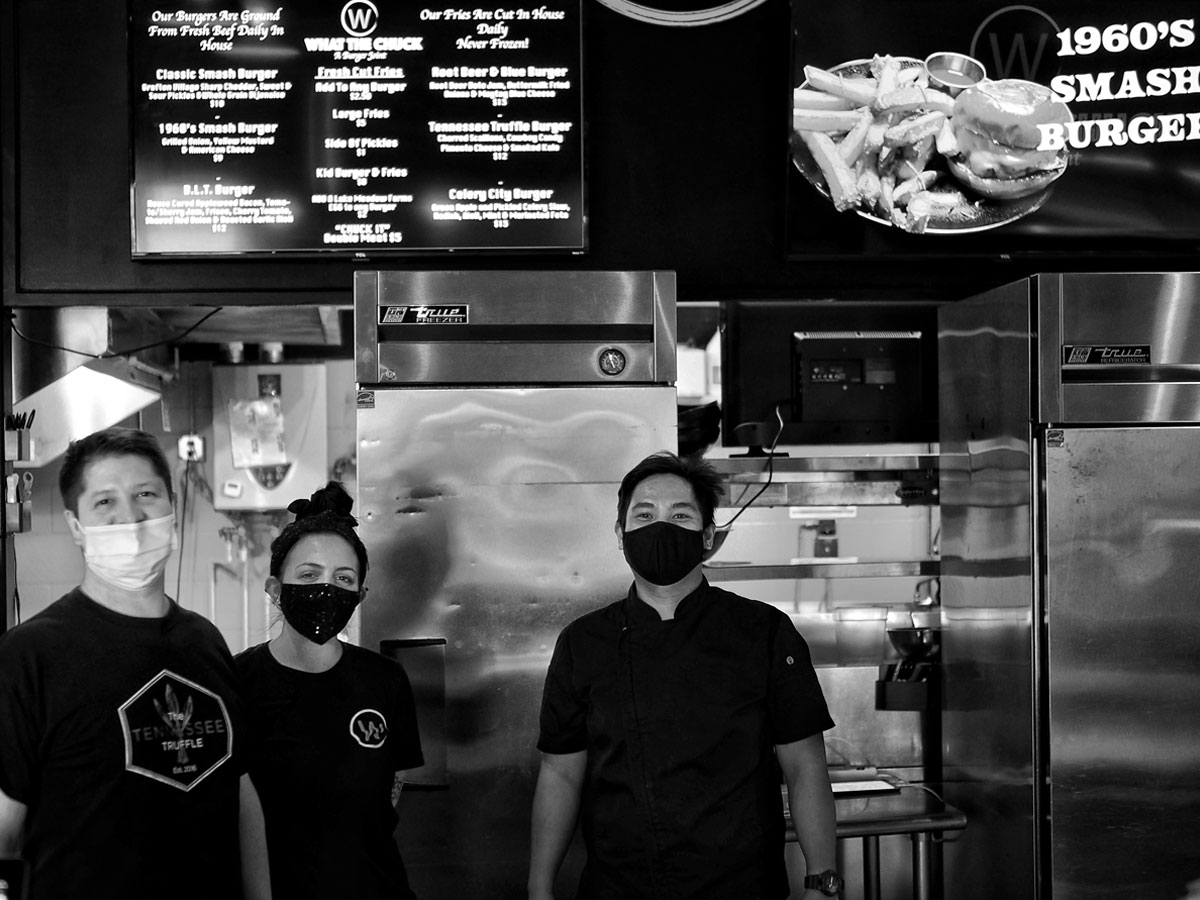 The "What the Chuck" name was something Chef Nat dreamed up as a playful reminder that his juicy burgers are chuck-based burgers. His customers are having fun with the play on words, feel free to bring on the dad jokes and chuck puns.
What The Chuck: "Are You Chucking Kidding Me?"
No! What The Chuck burgers are a mix of 80% chuck and 20% sirloin beef burger patties made from beef that is ground in house. After the chuck and sirloin meat is ground, they're mixed by hand to incorporate before the beef is ground a second time. This ensures a nice, beefy burger mix coming in at 80% beef to 20% fat ratio, the magic number for most burger lovers. Each patty is gently formed by hand to keep the burger juicy and only seasoned by salt and pepper.
What is a Smashburger?
A Smashburger is not a thick, backyard burger patty. The beef patty "smashed" over grilled onions, which steams the thinner burger patty while it develops crispy edges. Burger lovers swear a good Smashburger tastes beefier than other hamburgers. What The Chuck cooks made to order burgers topped with your preference of simple or fancy fixin's.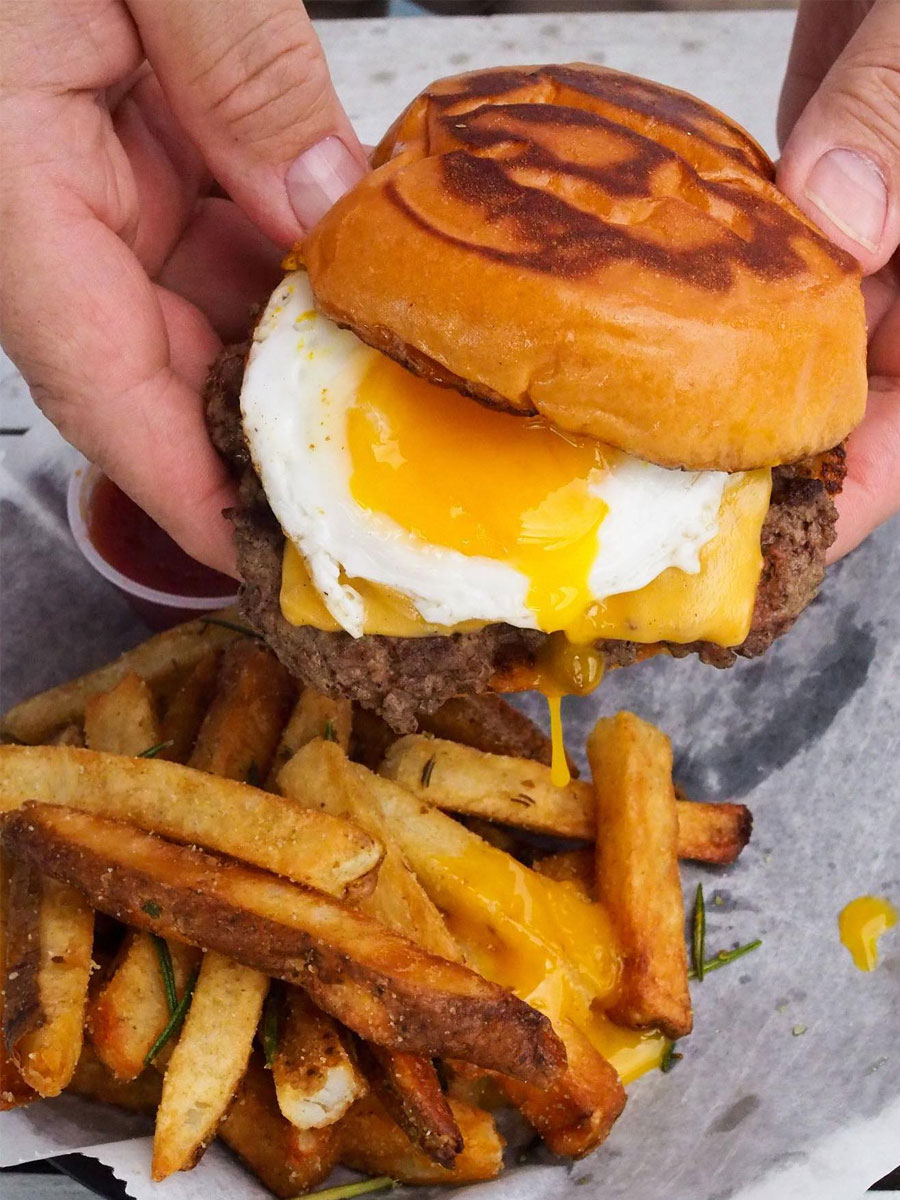 What The Chuck: A Chucking Classic Burger
The local Sanford favorite is the 1960's Smashburger "this is how McDonald's used to taste back in the day." Chef Nat affirms, "I think people forget how good yellow mustard and American cheese is on a burger." Christina Thomas from GoEpicurista.com agrees and leveled up her 1960's Smashburger with a farm fresh Lake Meadow Naturals fried egg on her visit. That sounds like the perfect modern update to a beloved classic! You can order burgers as they are described on the menu or customize any What the Chuck burger to create your ultimate burger!
What the Chuck Menu Favorites
We couldn't pass on ordering a BLT Burger topped with house-made aioli, house-made tomato jam, confit cherry tomatoes, sherry vinegar dressed frisee salad with radish and shaved onions, and crispy house-cured bacon. Chef Nat cures all of the bacon used at Tennessee Truffle and What The Chuck for 12-15 days before smoking 2 hours in a mix of applewood and hickory. Burger lovers consume over 50 pounds of house-cured bacon every week and a half at What The Chuck. That's chucking crazy!
French fries are a must-order alongside any What The Chuck burger. Russet potatoes are hand-cut, then double fried to a crispy golden brown. The hot french fries are tossed in salt and fresh rosemary before serving, we bet you can't eat just one! Hungry yet? What The Chuck burgers and menu items can be ordered online in advance for pick up or you can order at the counter for dine-in or take out.
Chef Nat is creating great food for every taste in Historic Downtown Sanford!
Authors: Local digital marketing consultants, freelance food writers and bloggers Lisa Wilk of TasteCookSip.com  and Christina Thomas of GoEpicurista.com love to explore the culinary scene everywhere they go. Follow their foodie adventures on Instagram @TasteCookSip  and @GoEpicurista.