Motorcycle enthusiasts will have reason to rejoice and experience 73 MoTo, a high-end vintage motorcycle apparel line launched by Sean Kelley, owner of Henry's Depot.
Housed inside the massive 7000+ sq ft. retail space Unfurl Collective located at 115 N. Laurel Ave in Historic Downtown Sanford, 73 MoTo is poised to fill a void in the upscale vintage motorcycle apparel market.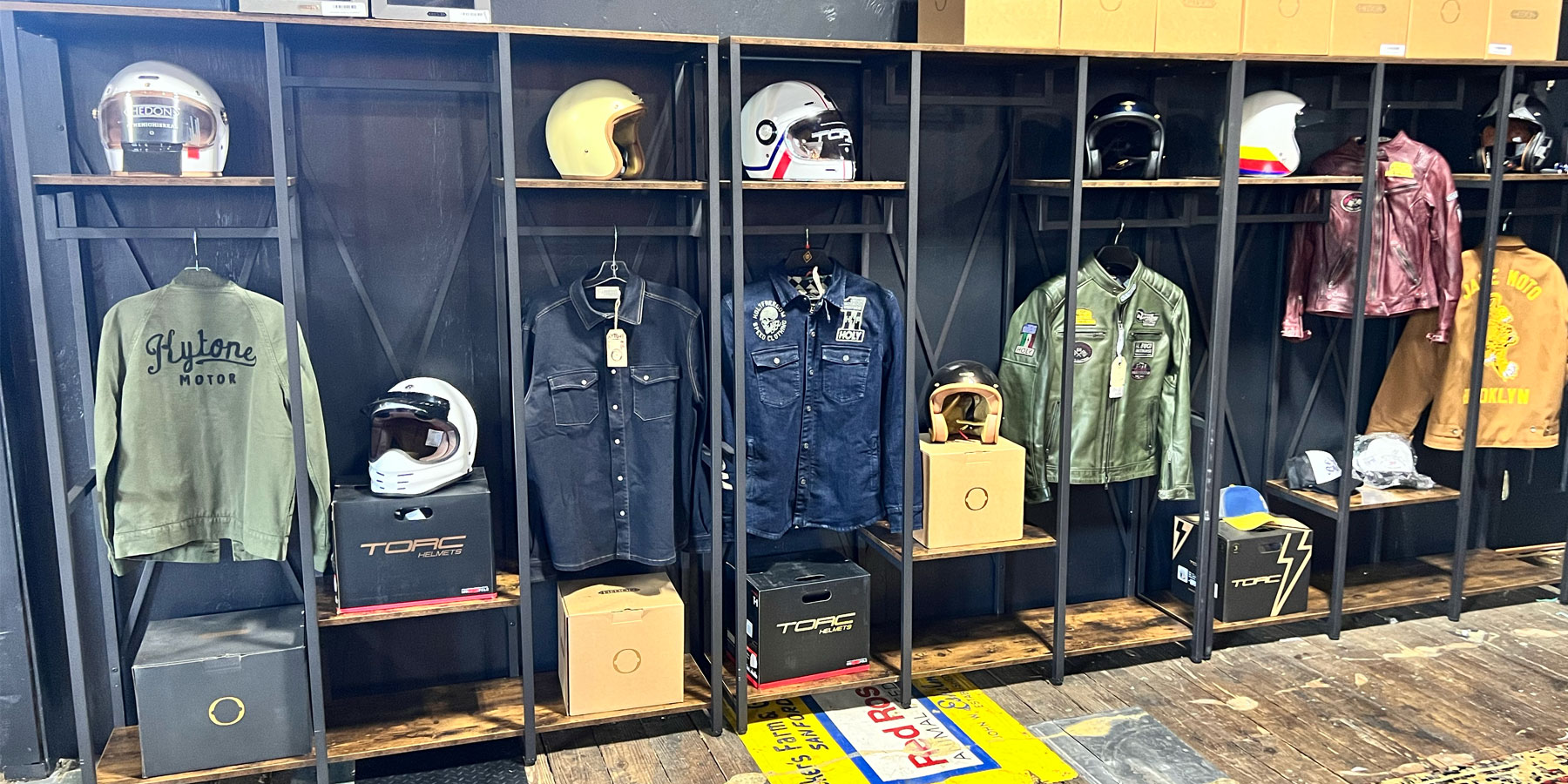 "We are not the usual Harley-Davidson experience when you think of motrocycles, we are more Triumph, Indian, and BMW" says Kelley. "I recently acquired one of 1923 BMW R-Nine T bikes that commemorate the 100-year anniversary of the classic bike. It was difficult to acquire the vintage helmet, apparel, and items that match. There is a huge hole in the market for the vintage subculture, and I have always wanted to launch a global brand. 73 MoTo will be purveyors of classy, high-end, vintage gear and eventually have our own apparel."
This retail hub within the Unfurl Collective will be more than a retail store, but a place for the vintage motorcycle subculture to interact and call home. There are already tie-ins with the Orlando Moto Club to host meetups and club activities.
73 MoTo is targeting a July 3rd grand opening and have already launched their social media platforms on Instagram and Facebook for a soft opening coming soon.
City of Sanford CRA Executive Director Pamela Lynch comments that "the Unfurl Collective is a terrific example of how businesses can collectively add to the "Sanfording" story. It will be a great place for people to meet up and peruse unique artisan wares. Couple that with flexible event space and the end result is a great recipe for a good time – Sanford Style!"
EVENT ANNOUNCEMENT — RIDING FOR A CAUSE
On Sunday May 21st 2023 around the world, the global Distinguished Gentleman's Ride community will come together and celebrate in trademark dapper fashion. Classic & vintage styled motorcycles riding for a cause.
– Donate
– Sign Up & Ride