Historic Downtown Sanford based craft distiller Loggerhead Distillery has recently found distribution by none other than Anheuser-Busch distributor Wayne Densch Inc. and we're all pretty excited about this new partnership!
To kickoff this new relationship, Loggerhead Distillery in association with Historic Downtown Sanford® and Wayne Densch Inc. are launching a campaign today November 1st — THE LOGGERHEAD DISTILLERY COCKTAIL CRAWL.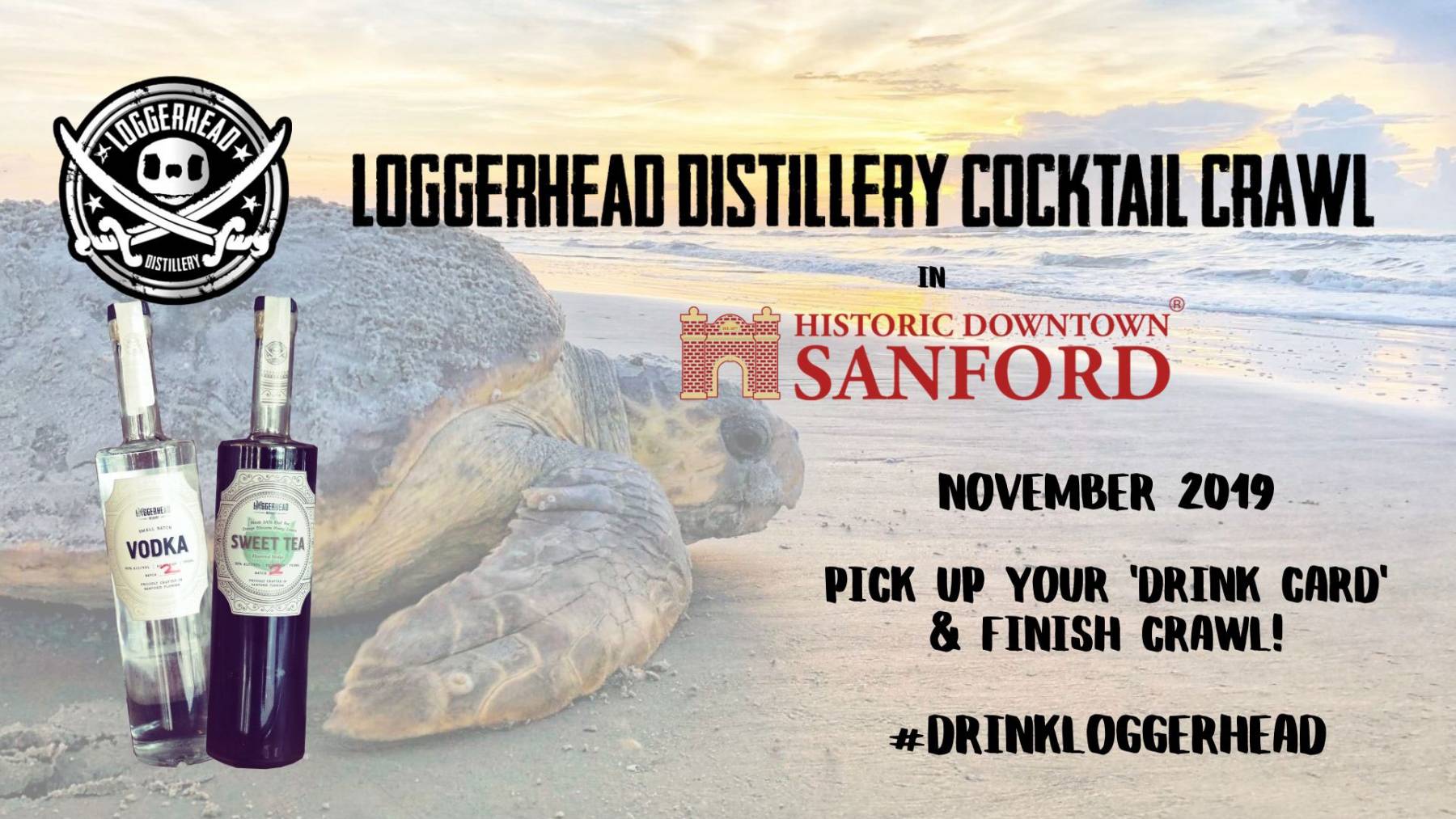 10 bars in Historic Downtown Sanford have been tasked with creating a unique drink using one of Loggerhead's products. The community is encouraged to 'Finish the Crawl' by visiting each participating bar, purchasing a cocktail, getting your 'drink card' punched and handing it in to Loggerhead Distillery at the end to qualify for various prizes.
The drink cards can be picked up at any of the participating bars and this fun campaign will last the entire month of November!
Historic Downtown Sanford is known as a craft beer town and it is … but the cocktail scene is not far behind and some of our best will be displaying that this November!
PARTICIPATING BARS & RESTAURANTS
Tuffy's Bottle Shop & Lounge
The District Eatery, Tap & Barrel
The Basin at Henry's Depot
The Imperial at Washburn Imports
Hollerbach's Willow Tree Cafe
Celery City Craft
The Old Jailhouse Bar & Restaurant
West End Trading Co.
El Zocalo Mexican Restaurant
Bitters & Brass