Volunteering time, skill and ingenuity, the artists at Gallery on First are thrilled to officially announce the unveiling of Historic Downtown Sanford's first mural. The 63-foot mural site is located on the west side of the Hotchkiss Building (211 E. 1st Street Sanford, Fl 32771) in the alley way between Gallery on First and Hollerbach's Willow Tree Café on 1st Street in Historic Downtown Sanford.
Due to the pandemic, the painting of the mural, which was originally scheduled to be finished this past spring, is now complete. The unveiling of the finished mural was on November 21st during the Sanford Art Walk!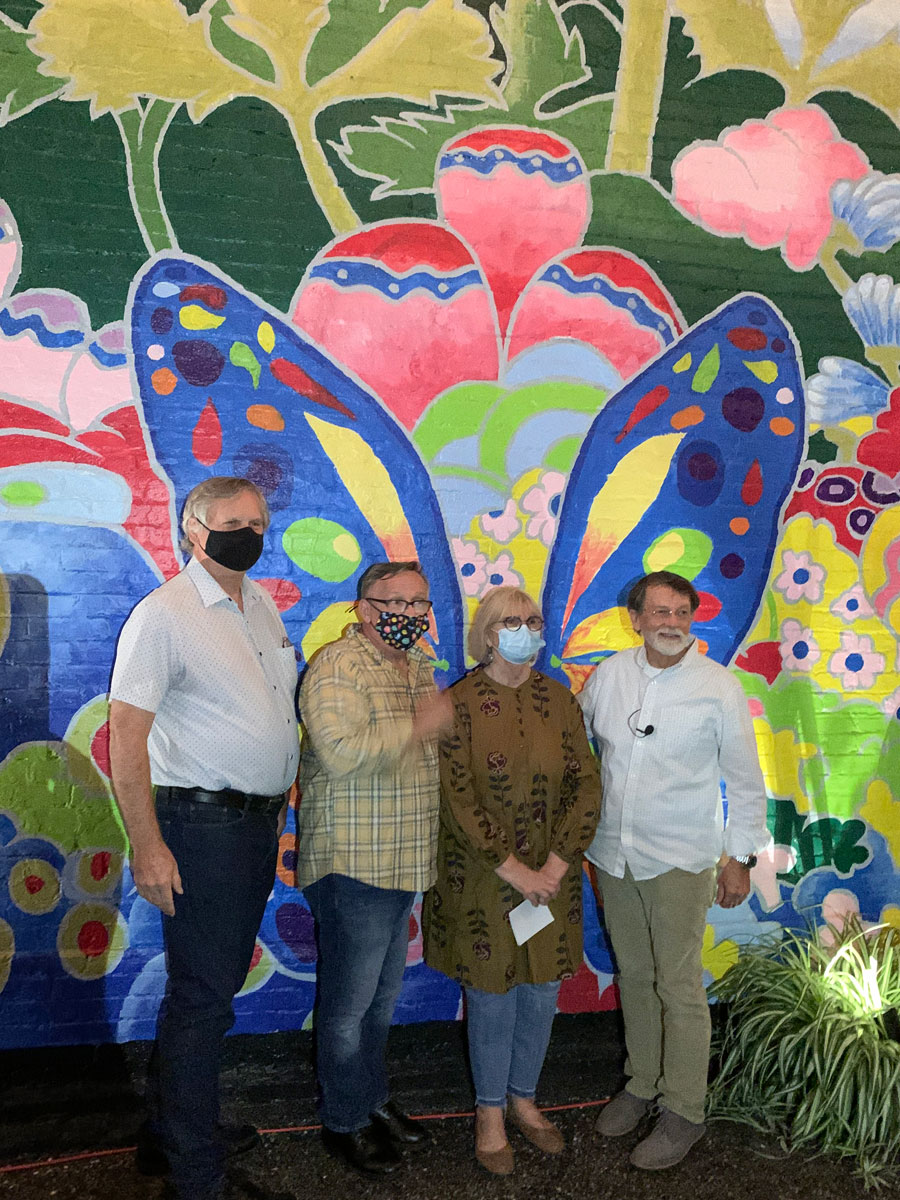 Designed by local Sanford artist, Mark Seppala, the mural was inspired by the color palette and design of artist Heinz Edelmann, the artistic director of The Beatles' 1968 Yellow Submarine animated film. The subject matter has been carefully tweaked to represent Sanford's thriving arts community as well as pay homage to the city's roots in celery.
A grouping of butterfly wings will be included to add an interactive element to the mural. Gallery celebrity, Louie the French Bulldog will also lend a helping paw to the mural by way of an interactive game of "Where's Louie?" His little face will be hidden throughout the mural; see if you can find them all?
Surprisingly, The Hotchkiss Mural project will be the first mural located in the Historic District of Downtown Sanford despite the neighborhoods' bourgeoning art scene. This project is guaranteed to light the way for more culturally enriching public art to be displayed.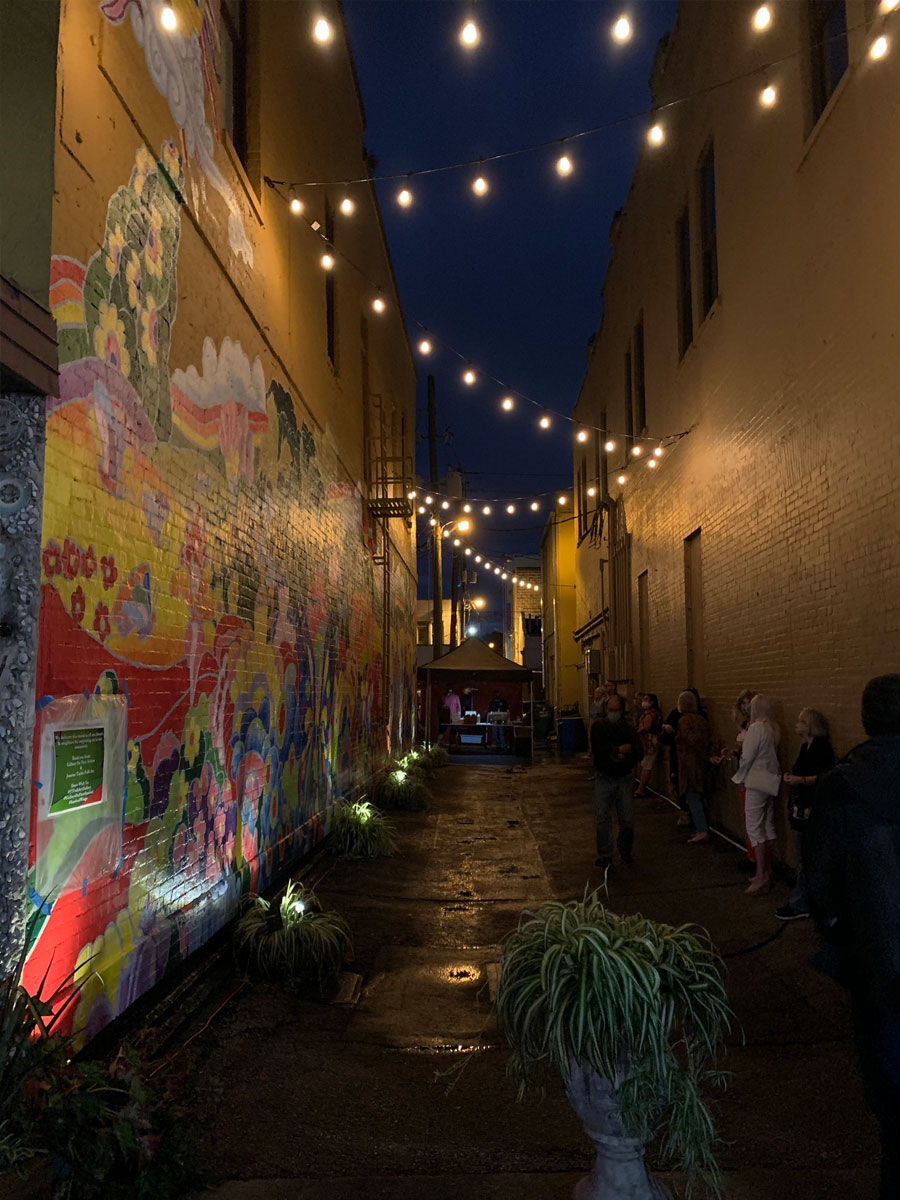 Gallery on First is a unique gallery and working space for professional and emerging artists that invites the public inside the artistic process through shows, events, education and conversations with working artists. Gallery on First is located in Historic Downtown Sanford where making art is an experience.
This project is important because a community enriched by public art and public access to art is a community that thrives culturally and inclusively. Public art, and specifically murals, foster a shared sense of community identity and promote a convivial atmosphere. A city with public art is more welcoming, walkable and vital.