SPECIAL EVENT – Get your tickets now for the Sanford Craft Beer Social at Celery City Craft on Thursday, December 9th, 6-9pm and you'll have a chance to taste all the local breweries. Tickets here!
Sanford, Florida established in 1877 has a deep history that you can read about through dozens of blogs and websites. However, we are here to talk about their beer scene! Sanford has become one of the State's "Beer Mecca's" and is the only place you can book an Airbnb®, rent a golf cart, journey around on brick-lined streets, learn about the city and hit SEVEN breweries/tasting rooms all within walking distance. Let's take a stroll through Historic Downtown Sanford's craft beer destination and plan your next getaway!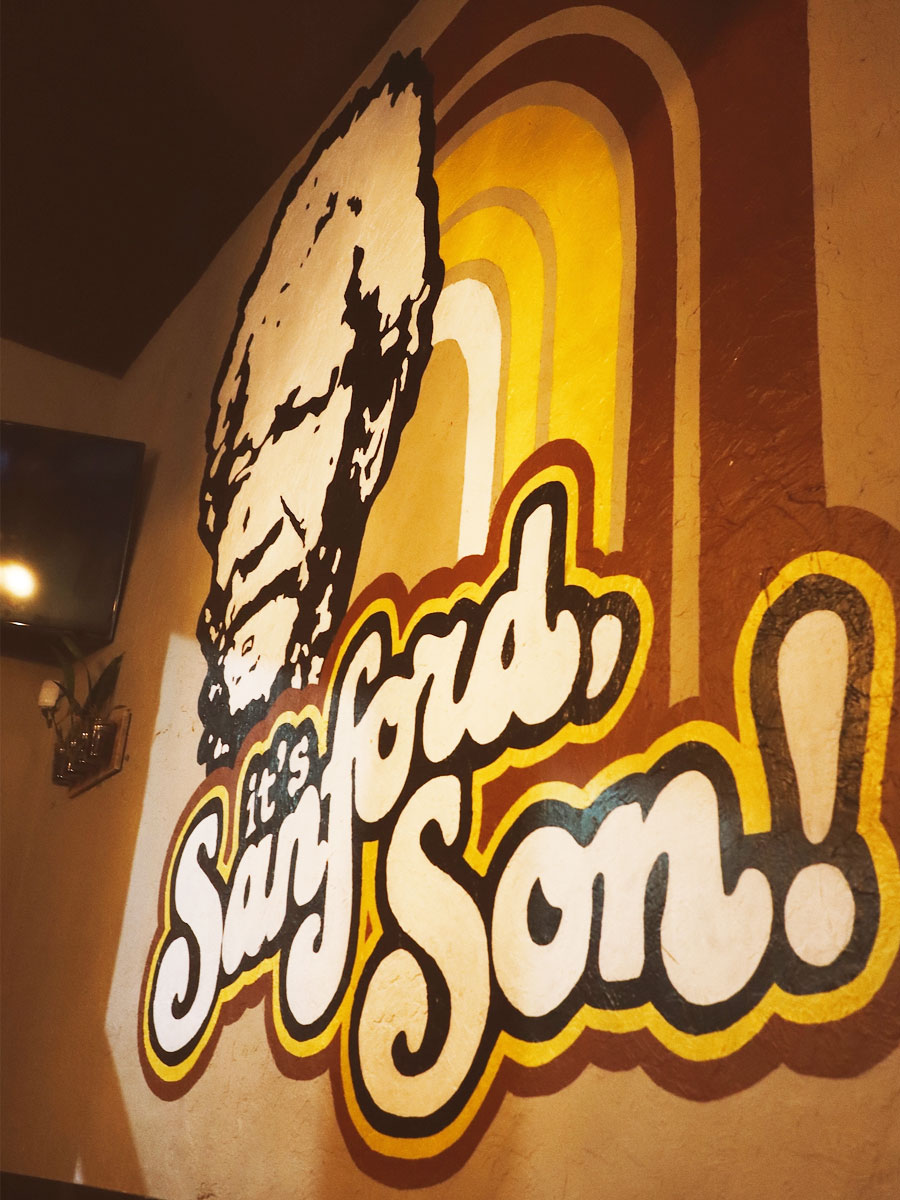 1. Celery City Craft
Celery City Craft is where we begin our trek around Historic Downtown Sanford. Whether you're just stopping in for an OG Bell's Two Hearted and grubbing on a legendary, award winning Avocado Tower from Sushi & Seoul or trying something new on tap, possibly from a local Florida brewery, they have you covered!
If their 50 taps aren't enticing enough, they also have a stunning beer garden with string lights cascading across the sky with beautiful, vibrant plants surrounding the enclosed garden that is the venue for live music and events on a regular basis. Events they host include "Pints & Paws Craft Beer Festival, the Sanford Food Truck Fiesta, Sanford Mardi Gras and the new "Sanford Craft Beer Social" among many others.
Follow them on social media and check out their website for a full tap list.
If beer just isn't everyone in your group's forte, they also have a full wine and cocktail menu that is sure to appease even your pickiest drinking buddy.
Check out their upcoming events here:
https://celerycitycraft.com/
Sushi & Seoul menu and info:
https://sushiandseoul.com/
Rent your golf cart today to make getting around Sanford even easier!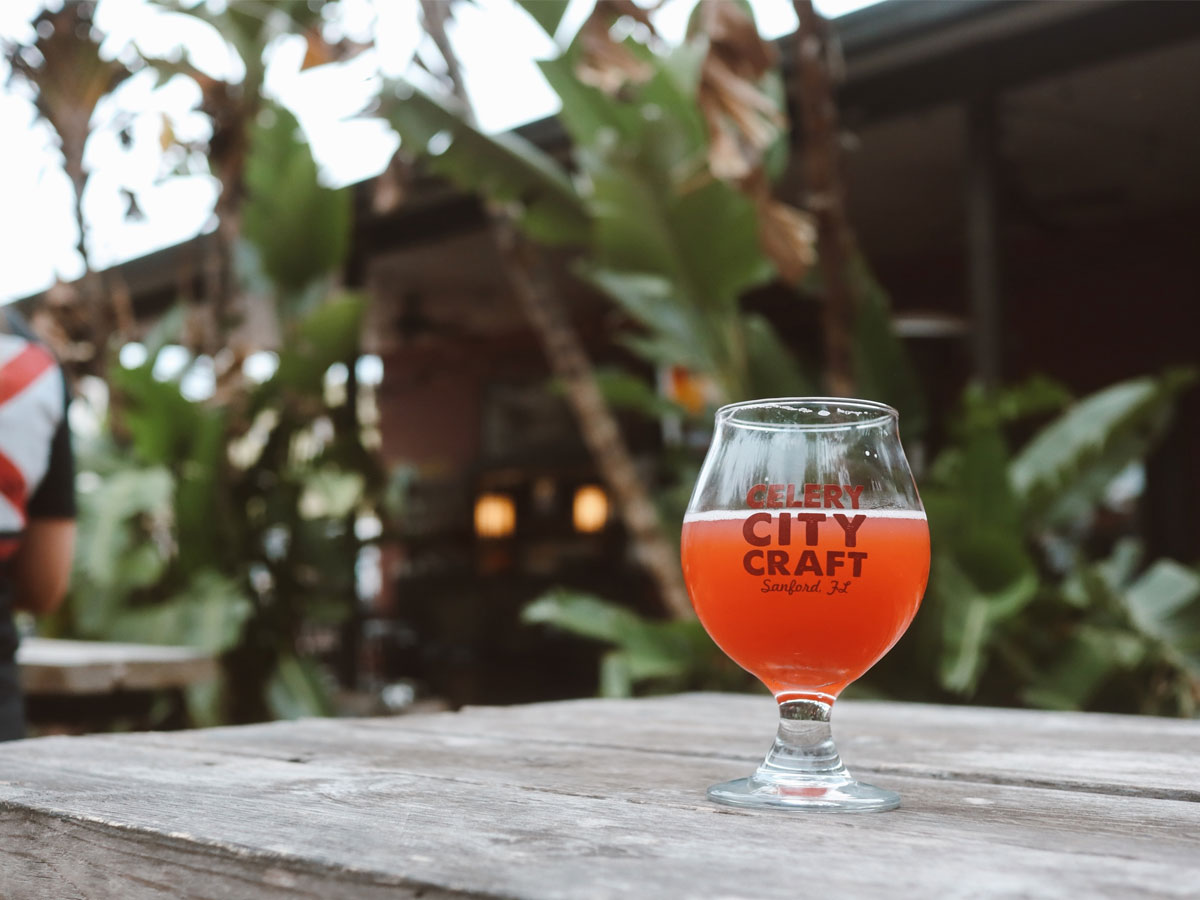 2. Deviant Wolfe Brewing
Deviant Wolfe Brewing is a microbrewery established in 2018. With several local, state and US Beer Open awards, it's not surprising when you find something on the menu so unique and tantalizing that you have no choice but to take some home with you. Luckily they offer several packaged options along with a whole wall of apparel/ branded products to purchase.
Their Sourmanjaro is an addicting coffee Sour Blonde Ale that will leave you reaching for a 4-pack to share (or not, we don't judge). They have a full spectrum of styles including (but not limited to) IPA's, Belgians, Stouts and Lagers along with a constant replenishment of new special releases.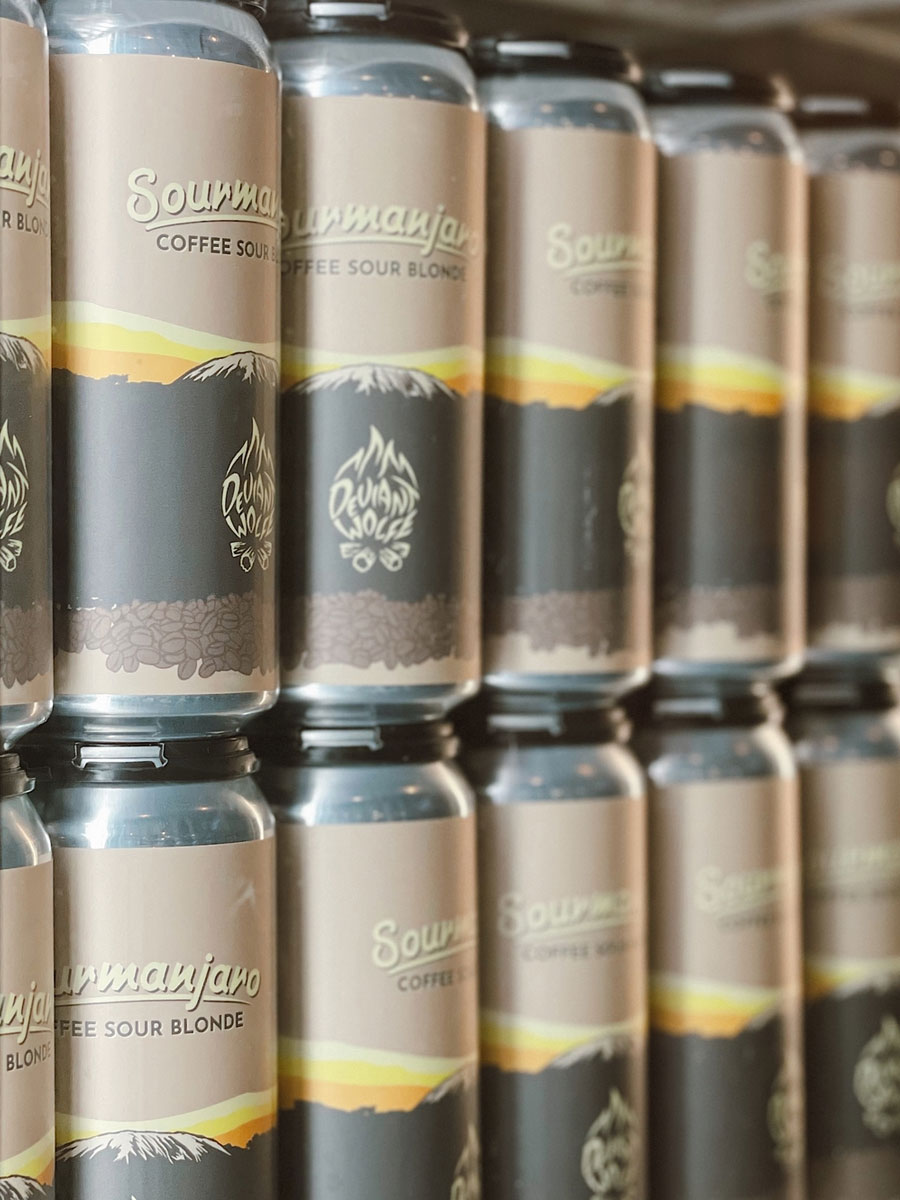 They also have a thriving run club that meets every Wednesday night and ends back at the brewery for celebratory beers. Take a peek around the corner to find their fermenters along with a whole wall of donated marathon/race medals. That's a lot of earned beer!
If running just isn't your thing, they also host concerts, art shows and markets in their back lot which will keep you and the gang entertained all afternoon.
Visit during their Happy Hour: Wednesdays + Thursdays 4-7pm and Fridays from open to 6:00pm with $1 off all pours including wine, drafts and flights. Also receive $2 off growler and crowler fills on Wednesdays + Thursday all day!
Check out their menu/ website for upcoming events:
http://www.deviantwolfebrewing.com/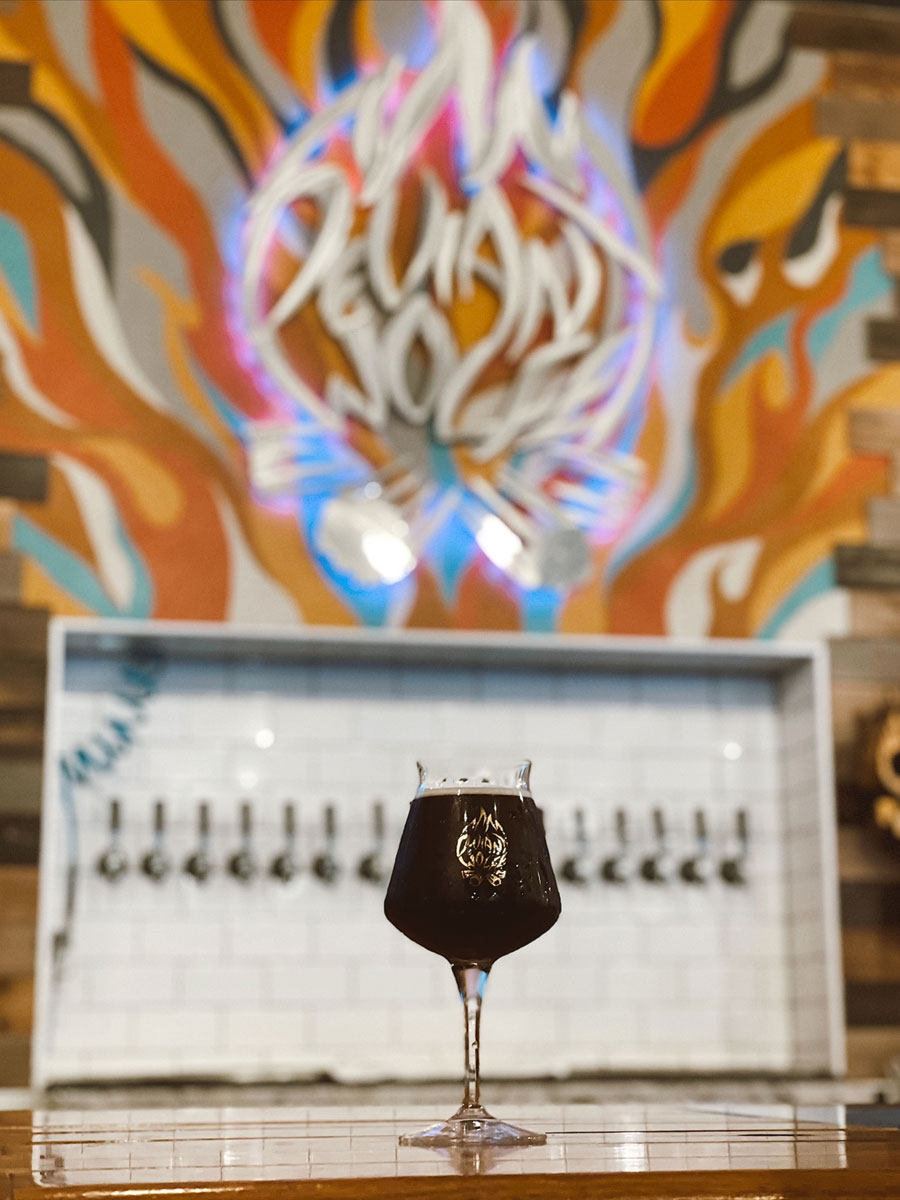 3. Wop's Hops Brewing Company
Wop's Hops Brewing Company is nestled on the outskirts of our craft beer boundaries, AKA a whopping 500 feet down the road in one of Sanford's most well-known buildings, Stokes Fish Market. They are also known for being Historic Sanford's first brewery!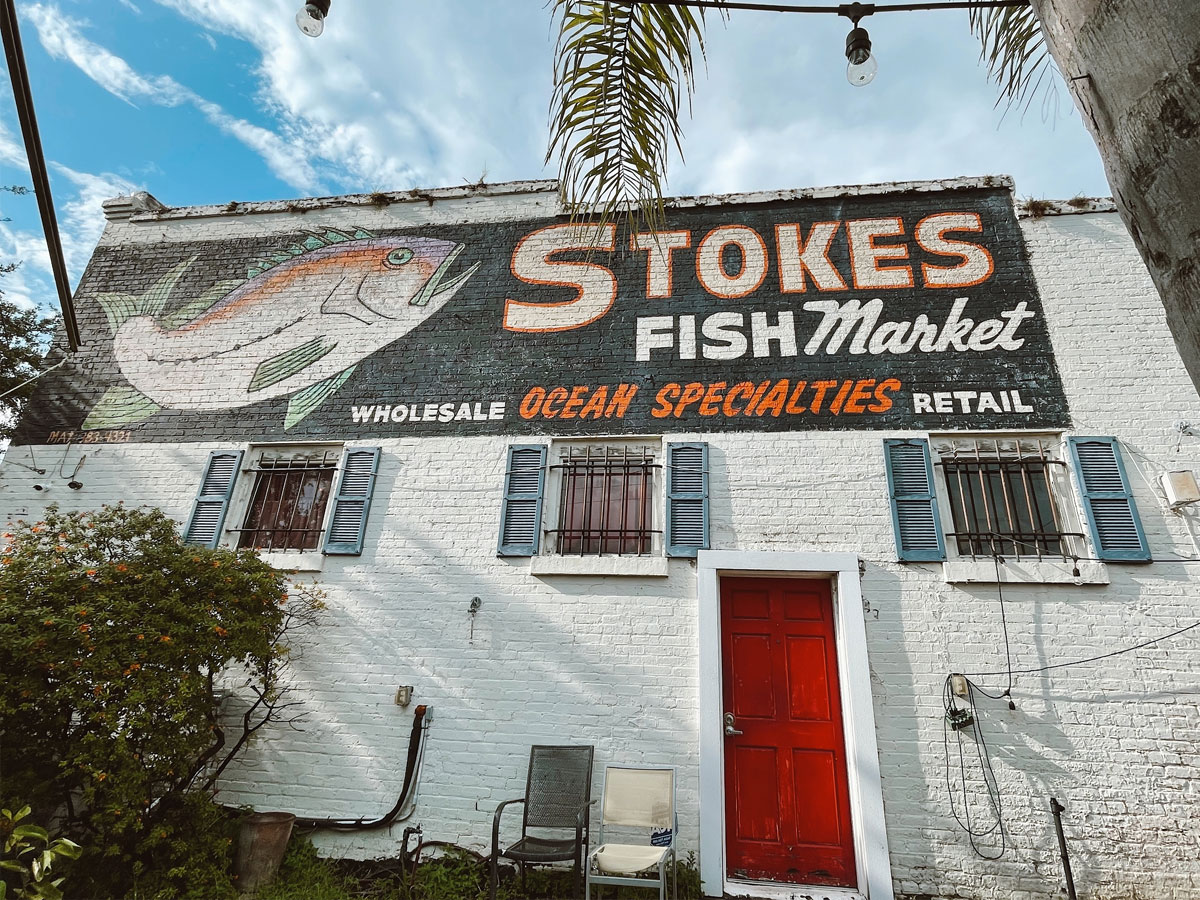 Take a walk around their large – covered beer garden and find everything from the original building advertisement to a giant dinosaur, all of which make great photo opportunities. Grab a cream ale, strike a pose and don't forget to tag us to get featured on @historicdowntownsanford IG!
Happy Hour: Monday – Friday from 4-6pm, $1 off all pints!
Check out their current menu/ upcoming events:
https://wopshopsbrewing.com/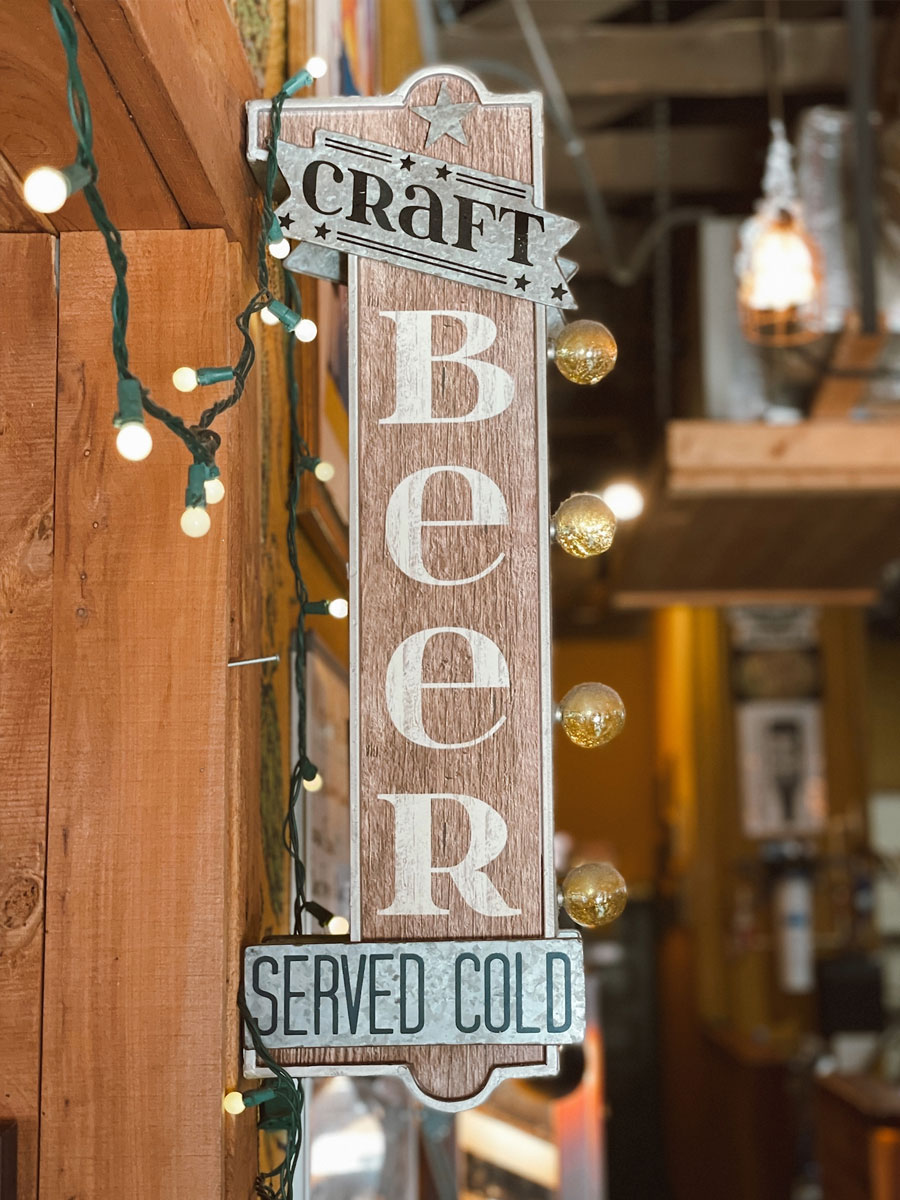 4. Tuffy's Bottle Shop & Lounge
Tuffy's Bottle Shop & Lounge is a craft beer enthusiast's and concert goer's utopia. They also make their own cider!
Every weekend you can find yourself inside their newly renovated concert hall, Tuffy's Music Box, listening to live music while sipping craft beers latest and greatest.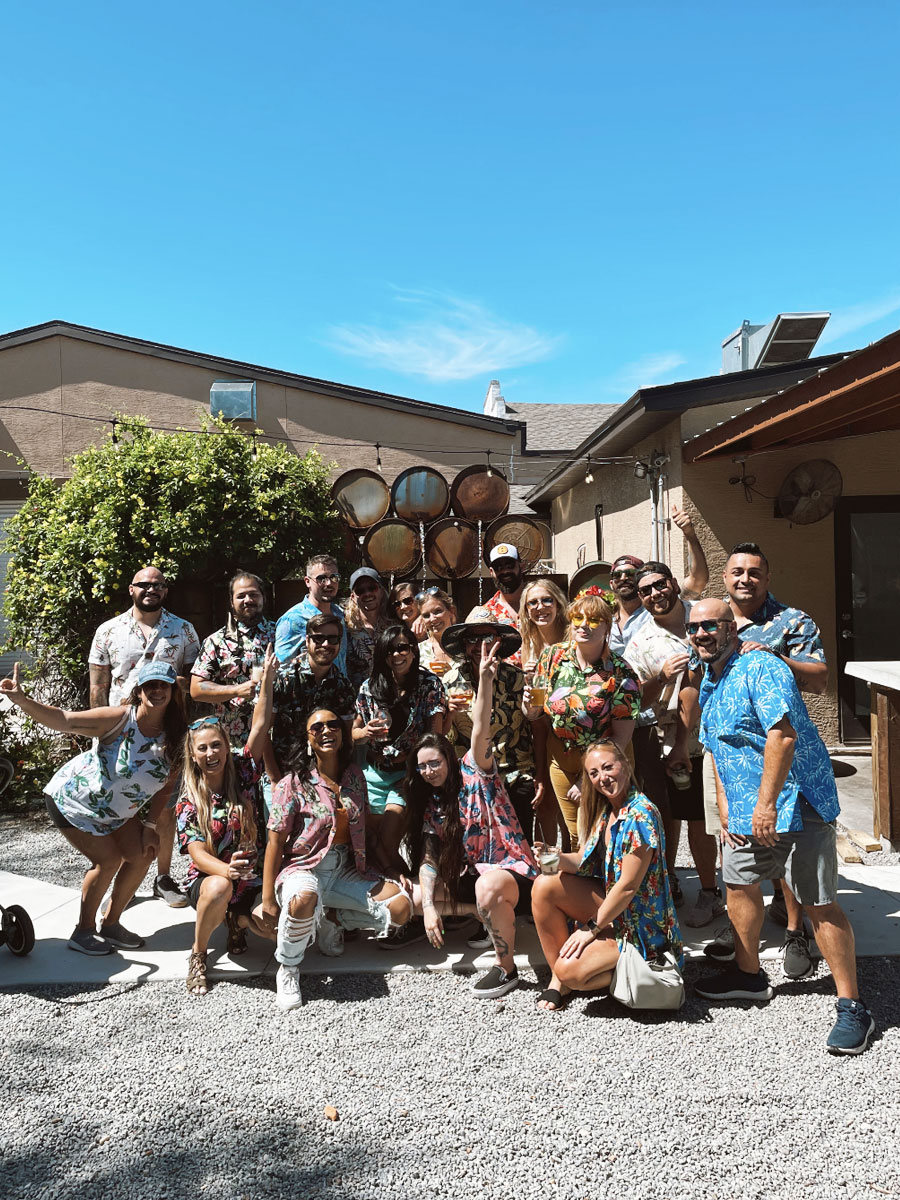 Their beer garden is unlike any other and will leave you walking around with your first beer, just taking in all of the sights, and seeing clever use of everyday items you wouldn't expect to see in a beer garden.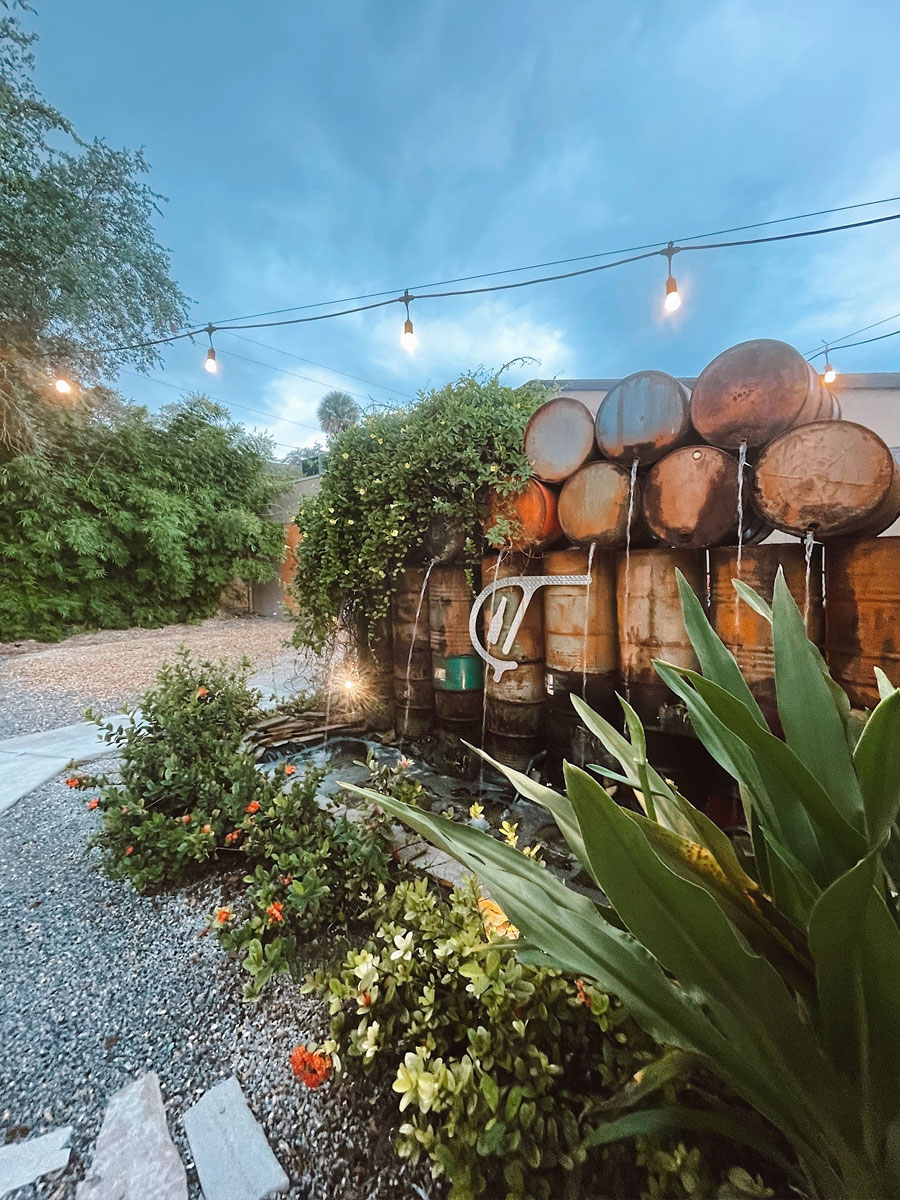 From a pontoon cut in half for extra seating, a magnificent fountain made entirely from refurbished barrels, to snacking on some of the area's best smashburgers from Swine & Sons, rain or shine it's sure to be a good time at Tuffy's!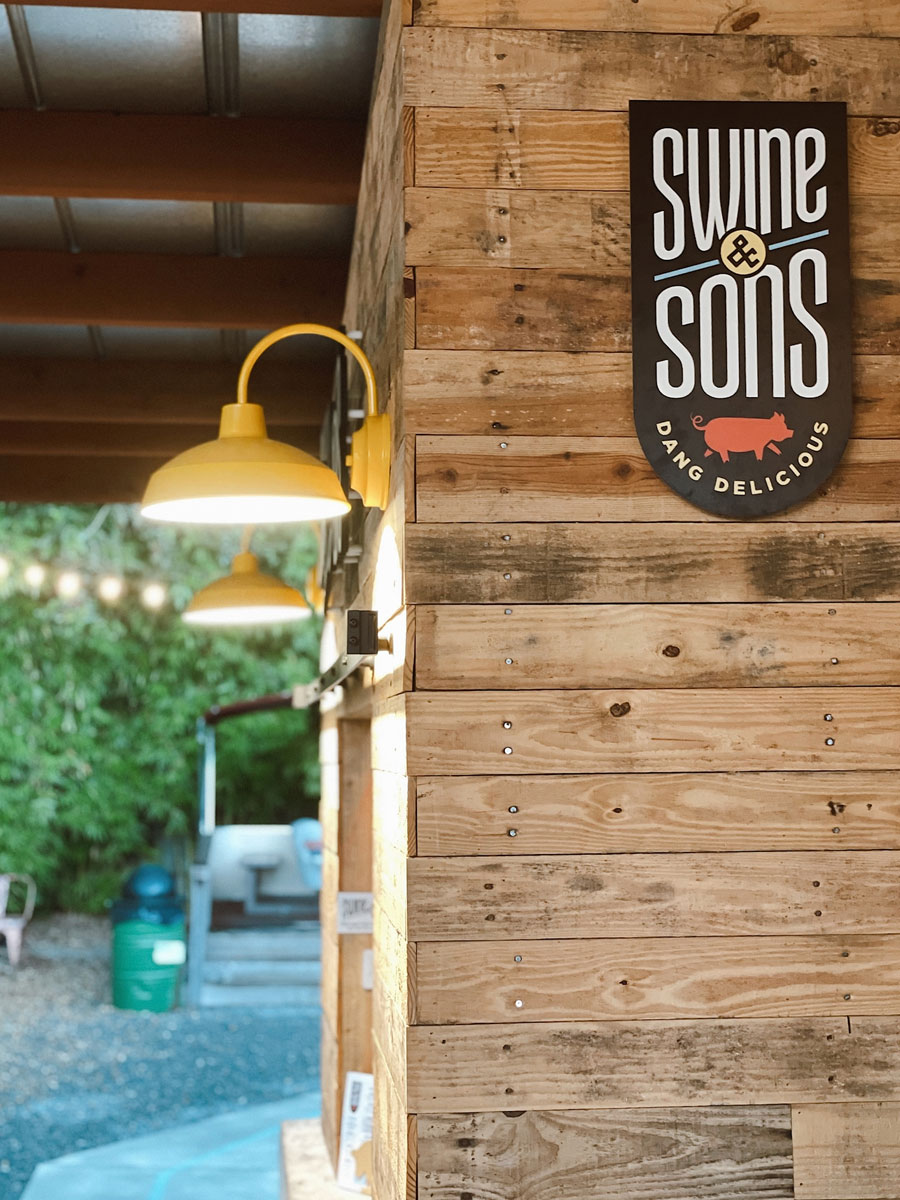 Don't forget to check out Suffering Bastard Tiki Bar if you're even a touch into the tiki culture. This speakeasy – style bar is best with a reservation on the weekends but once you enter the room you're transported to an intimate tiki experience that will have you planning your next trip back while you're still sitting there!
Check out their menus, show times and website here:
https://www.tuffyscider.com/
5. Dees Brothers Brewery
Dees Brothers Brewery is the latest brewery to join the Sanford Beer Scene. Started by two brothers, this full kitchen + brewery has a warm and welcoming vibe with a beautiful, vintage aesthetic. With hop bines hanging from every rafter to the old school, free-play video games in their entertainment space, this place has a little something for everyone in your party. They even showcase local art all over their walls, each piece being hand selected for the tasting room and are available for purchase.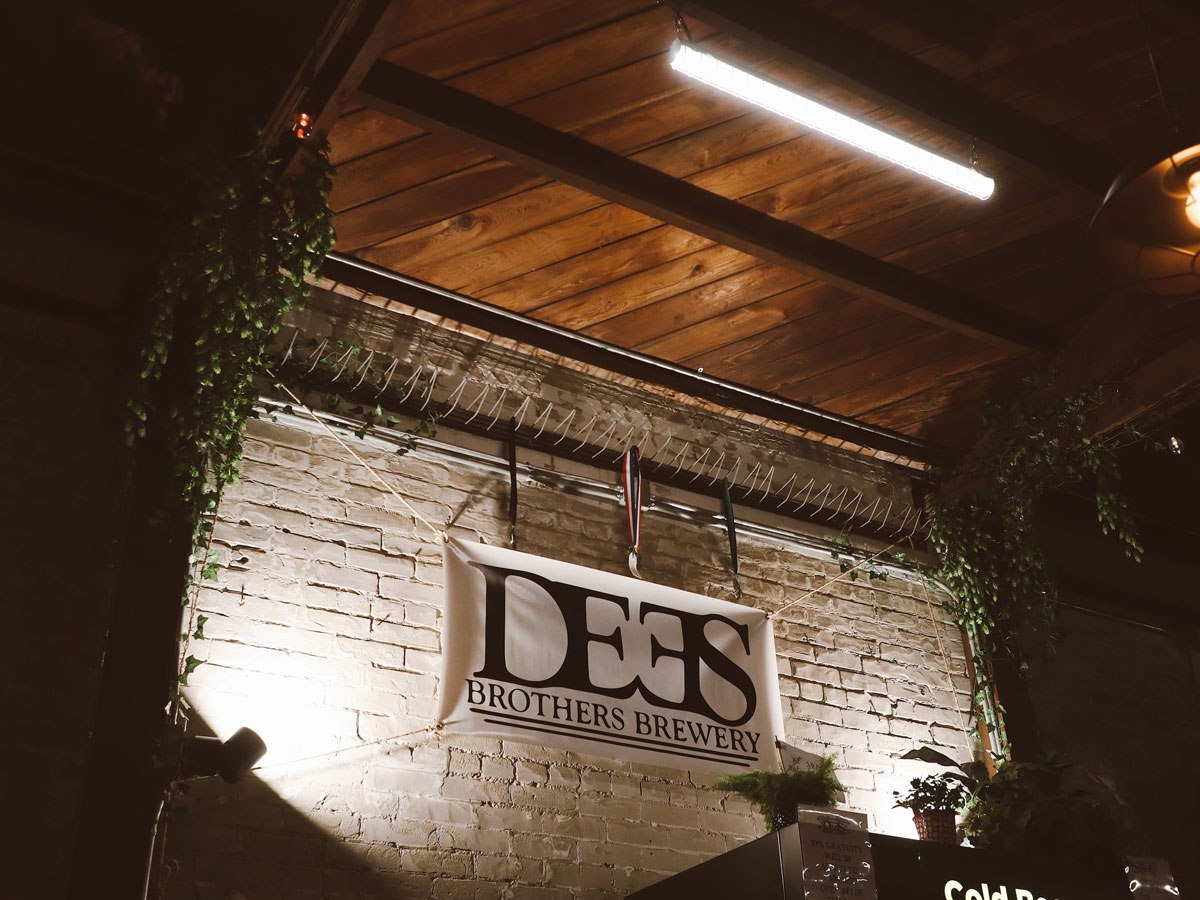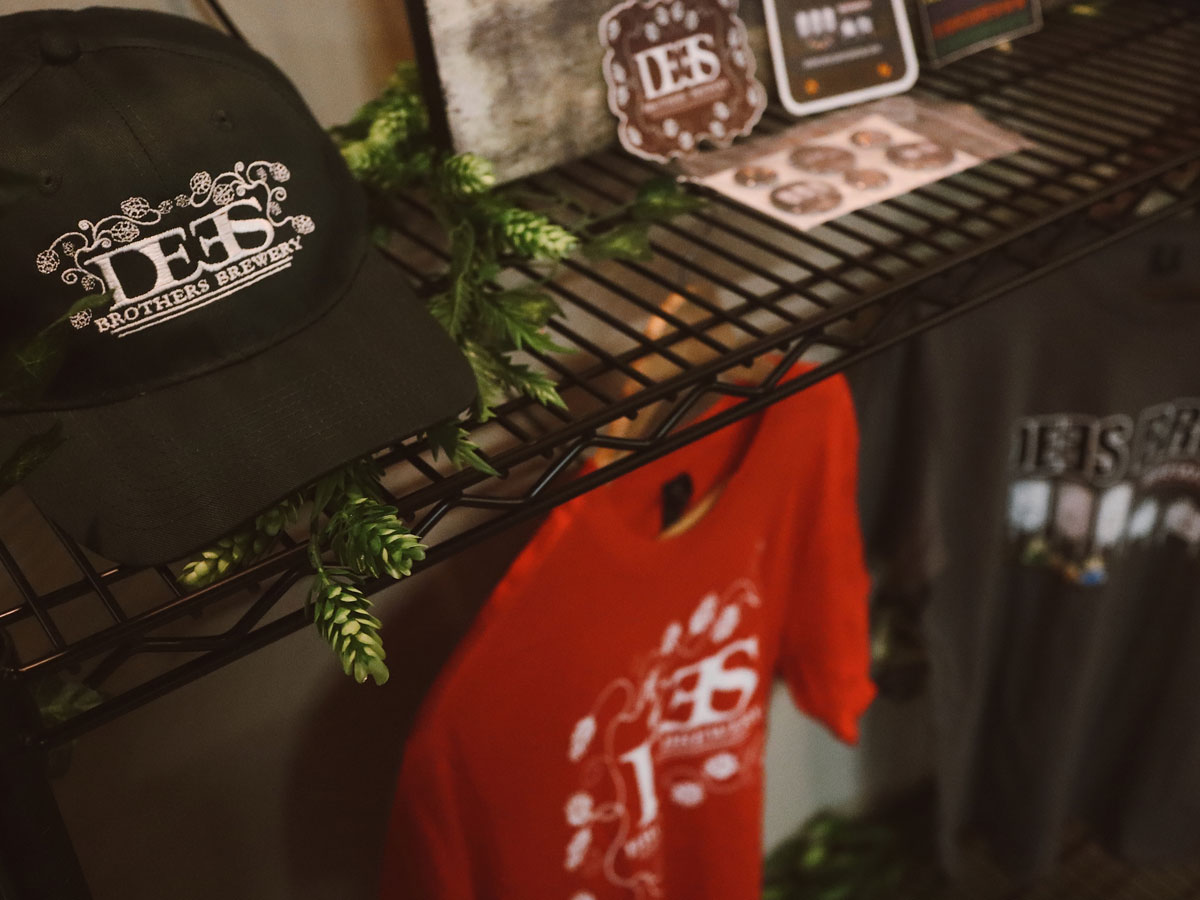 Join them for live music plus weekly food specials that will leave you picking your nose up towards the kitchen and ear towards the stage. We are very excited to have them in the neighborhood and we know you will be too!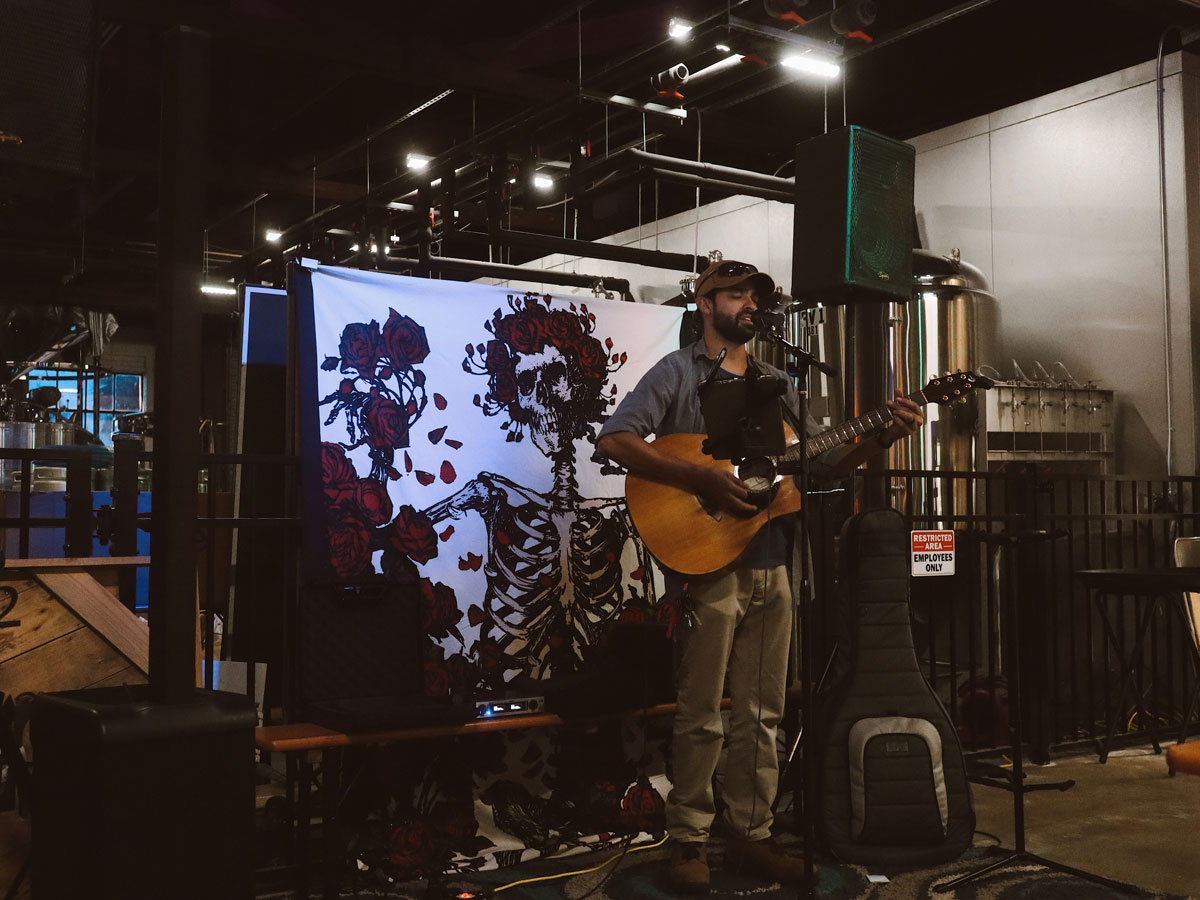 Find out more about their story here:
http://www.deesbrosbrew.com/
6. Sanford Brewing Company
Sanford Brewing Company is one of Sanford's largest taprooms and gastropubs. They too have a full kitchen and constantly hosting events such as trivia, costume contests and of course live music! On tap you'll not only find their fantastic beer but also craft sodas, meads as well as other local guest taps.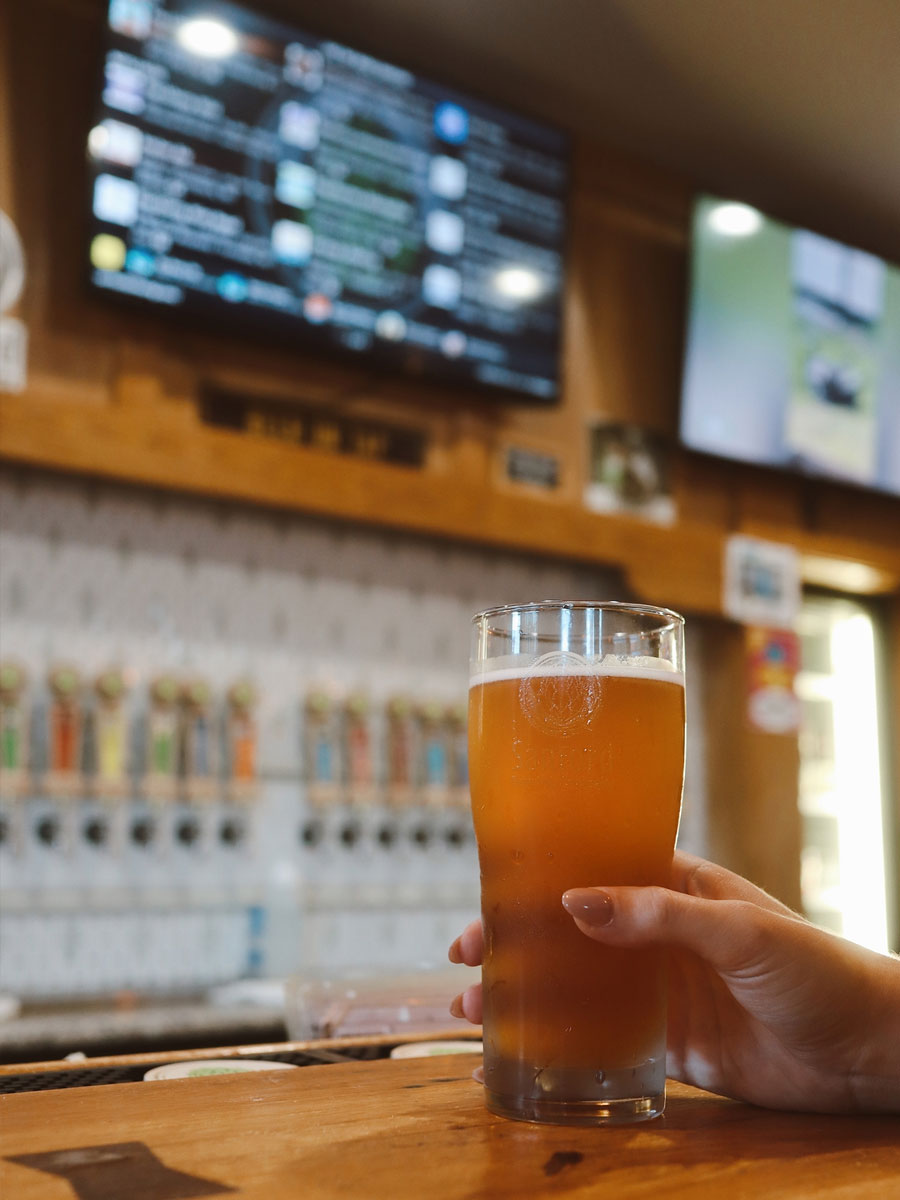 Don't forget to check out their social media for their latest events, specials and happy hours!
Snag a burger, a bowl of crispy Brussel sprouts, a growler of one of their latest seasonal brews and enjoy an afternoon on the patio.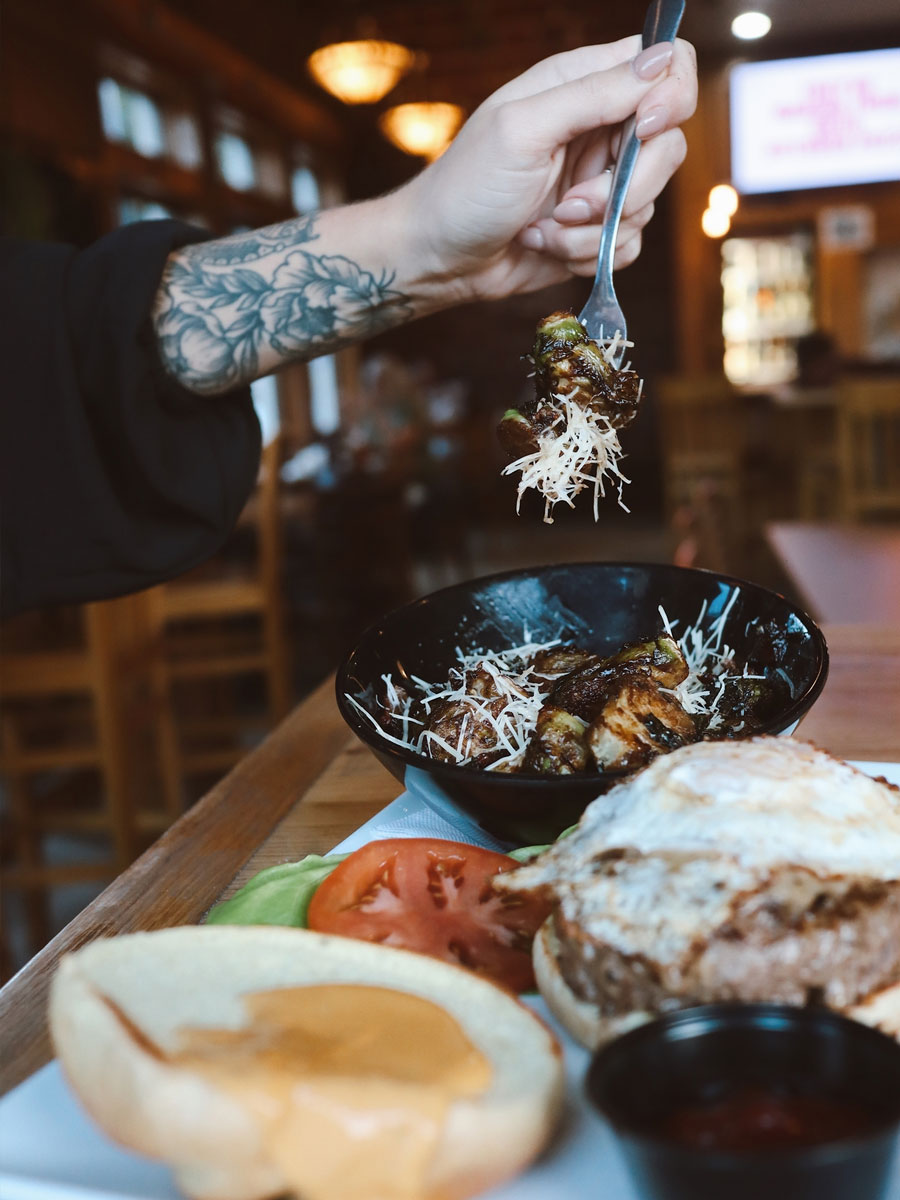 Happy Hour: Monday – Friday 3-6pm, $4 pints and wine
Check out their menu and tap list here:
https://www.sanfordbrewing.com/
But wait there's more …
7. Hollerbach's Willow Tree Cafe, The Imperial at Washburn Imports, Sanford Homebrew Shop & Craft Beer Tours
With breweries, tasting rooms, beer gardens, homebrew shops and craft beer tours, it's not difficult to see why craft beer fanatics are flocking to our beautiful and vibrant downtown.
If you are making good time and have some room in your stomach to spare, don't forget to add Hollerbach's Willow Tree Cafe German Restaurant to your lunch and/or dinner rotation. They specialize in authentic German food and beer with a homey biergarten on their roof overlooking the streets below. Their schnitzel is something you can't skip and you may only find better in Germany. It pairs perfectly with their 1-Liter Beer Krug (das boot) filled with Bitburger Premium Pils. They also offer a deal with Magnolia Square Market for happy hour. Get a half price on a draft beer and the famous Hollerbach's pretzel!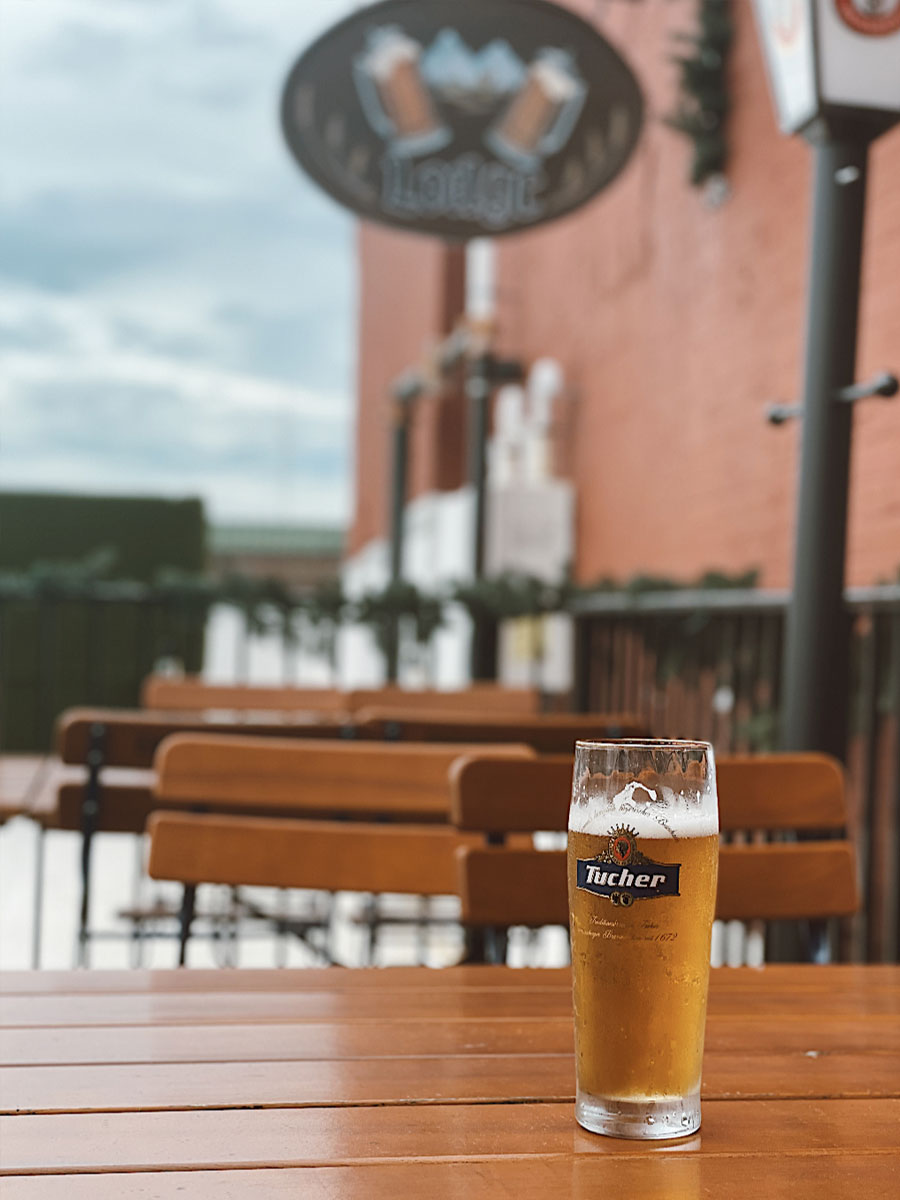 There are so many unique pubs, bars, gastropubs in the area and The Imperial at Washburn Imports is the epitome of cool. By day they act as a fine furniture store and by night they morph into a stunning craft cocktail bar with a rotating meat and cheese menu and an impressive local draft list including beers from Green Bench, Persimmon Hallow, 81 Bay and Proof Brewing.
Creating your own tour can be stressful sometimes, especially if you're on a time crunch but want to see and sip the most! Luckily the Craft Beer and History Tours from Sanford Tours & Experiences has got you covered. Led by BJCP Certified Beer Judge, Gary Holmes is your guide to learning and sampling the best from three Sanford staples including Celery City Craft, Sanford Brewing and Wop's Hops Brewing. This 90- minute walking tour lets you safely experience Sanford while also learning about its deep roots and history.
Book your tour today at www.SanfordFun.com!
If you live in the area, check out Sanford Homebrew Shop to stock up on all the necessities. Learn how to make wine, cider, beer and other fermented products while meeting other members of the community.
Check them out at http://www.sanfordhomebrewshop.com/
See you in Sanford, Cheers!