Influx of professionals into Historic Downtown Sanford to amplify weekday foot traffic, business networking & growth.
Historic Downtown Sanford continues to grow!  A new influx of working professionals will soon make downtown their workplace, as Workspace Collective anticipates offering private office space in a variety of sizes, dedicated desks, conference space, mail service, meeting areas and more in a fully renovated and expanded space.  Located at 311 E. 1st St, on the corner of 1st Street and Sanford Ave, the Workspace Collective with a target opening date of November 2023 is poised to add something different to our downtown business scene and further diversify the range of businesses operating here.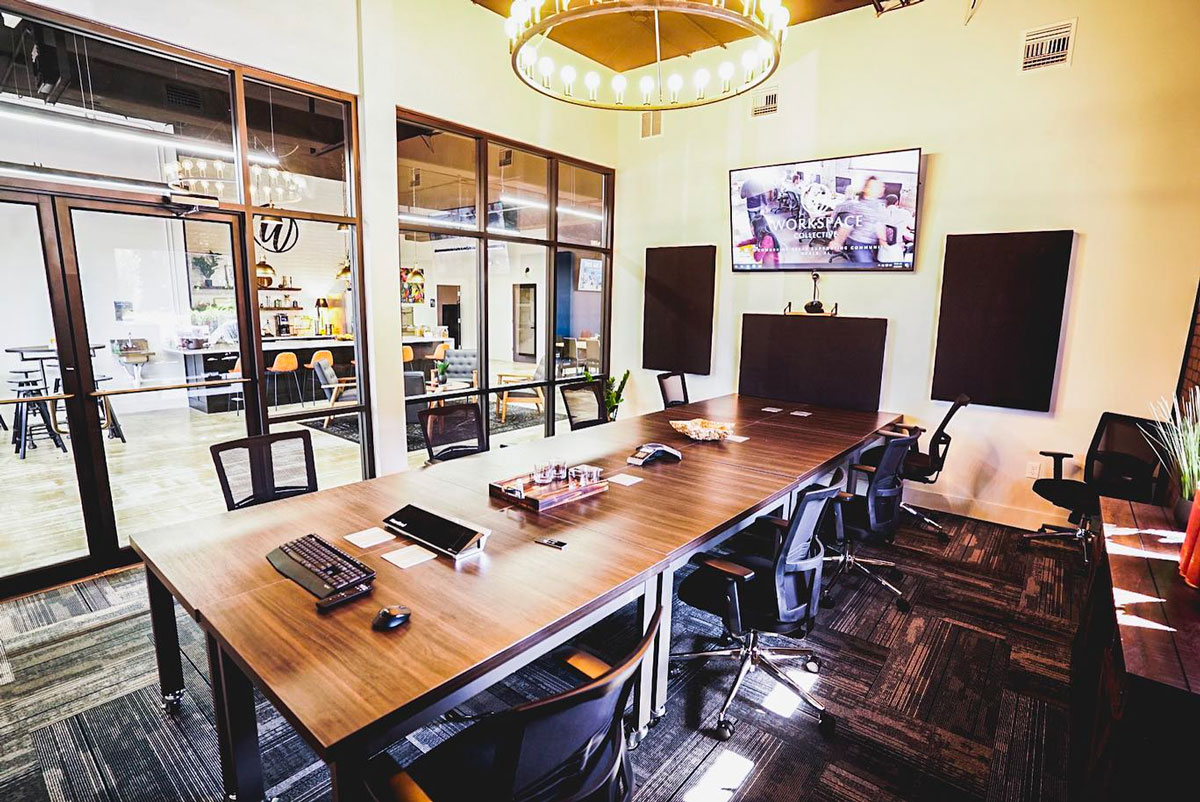 Background
A few years ago, co-founders of the Workspace Collective Adam Ramsey and Zachary Cox were successful in finance and sales but both were looking for more.  Ramsay had over 20 years of experience in sales, with 10 years in leadership working with sales agents and sales managers, successfully leading teams of 100+ employees.  He has worked with business owners in a variety of industries, providing solutions such as payroll, benefits, human resources, and insurance and was experienced in launching companies.  Cox had more than 19 years of high-level success at Paychex, Inc. & Heartland Payment Services in a sales capacity, working with business owners in a wide variety of industries helping payroll, benefits, HR and Insurance.  Out of 1500 employees, Cox annually ranked among the top 10 nationally, and enjoys sharing his experiences with new business owners and fostering the entrepreneurial spirit.
Both have a passion for startups and helping small businesses succeed.  "We wanted to help small businesses," says Ramsay.  "So many open with dreams and two years later we see them forced to shut down.  The startup expenses are such a difficulty. We thought 'what if we can remove the hurdles for them?" With this vision in mind, the first Workspace Collective was launched in Ocala in October of 2019, with the second following in June of 2021.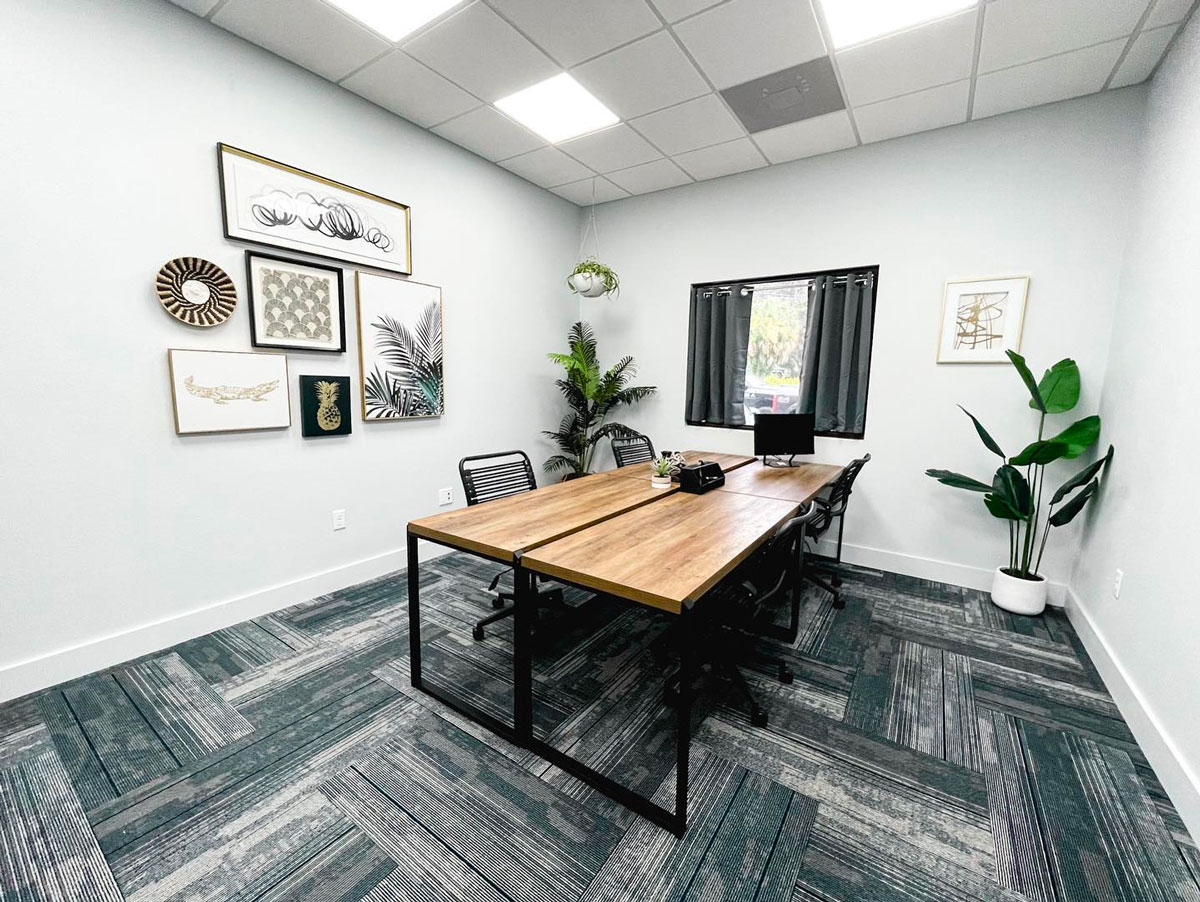 Both locations have been immensely successful and been vital to the growth of many new and small businesses.  Ramsay states that the locations in Ocala are "collaborative and community driven office spaces which are perfect for startups, small businesses & creatives."  Ramsay and Cox are also very quick to credit the work done by their better halves in both launching and managing these businesses.  Cox said that "we are the vision and sales guys.  All the backend work, making the experience seamless, and the work on the interior are all thanks to our wives."  Co-Founder Ashleigh Ramsay handles operations and is the lead for human resources, training and marketing for Workspace Collective.  Ashleigh is a graduate of Stetson University in DeLand, FL and has 10 years' teaching experience with Seminole County Public Schools.   An accomplished design expert, Co-Founder Cassandra Cox plans and executes all things interior design for all Workspace Collective locations. A graduate of UCF, Cassandra is a hospitality professional with several years' experience in retail management.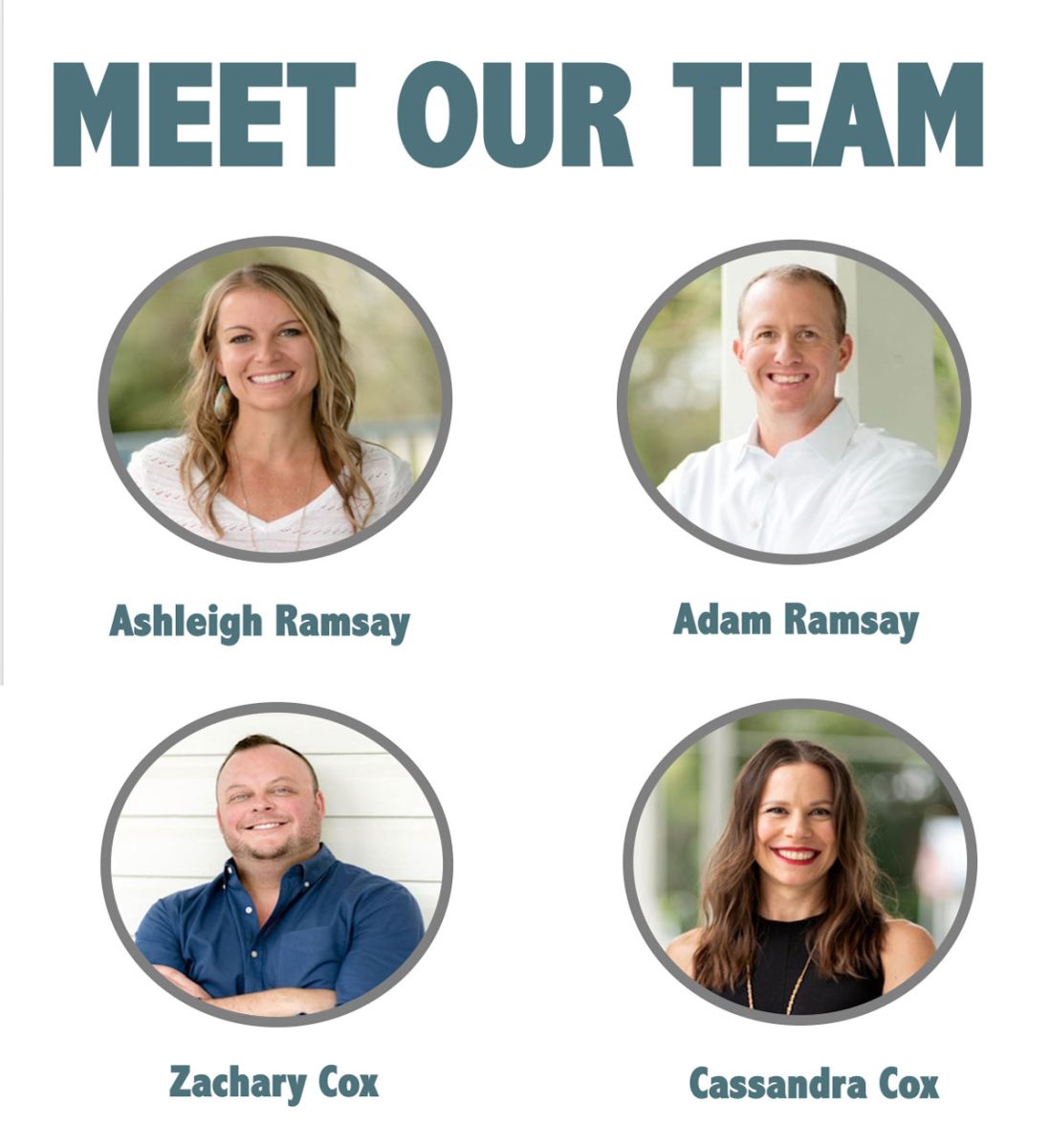 Fast-forward to 2023, and these four have seen the Workspace Collective become a growing, thriving, modern office concept being utilized by 100s of professionals … and the growth for this concept is just beginning.  Sanford will be the 4th office location this team has launched to date.  "The way people are working is changing," says Cox, "and this is a winning concept.  It's fun and successful and as more people join in, it continues to catch on."  A third space in Daytona Beach is in the process of being built out and the owners anticipate a July 2023 opening.
Sanford made sense for their ongoing expansion, as Zach lives close by in Orlando, while Adam is a Sanford local whose children attend Sanford's Galileo School for Gifted Learning.  Besides the geographic location and local ties, the makeup of downtown is perfect for this concept, as Historic Downtown Sanford is growing and needs more professional office space.  After a brief introduction through a mutual friend to Sanford Main St. President and Hollerbach's German Restaurant CEO Christina Hollerbach, Hollerbach put them in touch with the City of Sanford Economic Development Director Tom Tomerlin and Sanford CRA Director Pamela Lynch. Speaking to the owners, both immediately praised the efforts of both Tomerlin and Lynch.  "Without them there is no way we would be in the building," says Cox.
Concept for Sanford
The Workspace Collective will have 22 private office spaces located on the 1st and 2nd floors, comprised of various sizes ranging from micro (8'x9') to more spacious offerings.  The owners anticipate that rents will range from $800/month to $2000/month.  When entering the building, the high 14' ceilings and open concept will draw you in.  An onsite "community manager" will act as a concierge, directing guests and visitors to your office and handling various administrative tasks.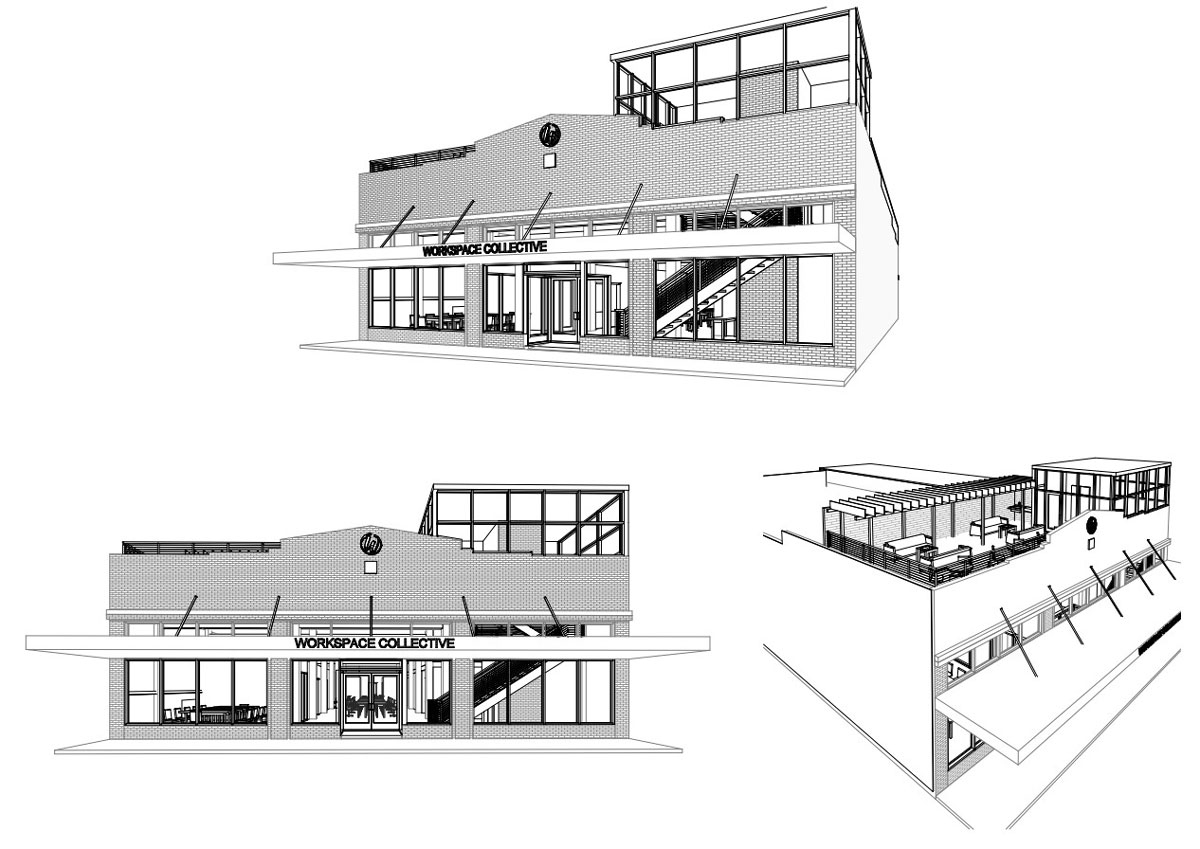 A spacious conference room will front 1st Street, with the space giving users a wide view of Historic Downtown Sanford's brick-lined main street and passing foot traffic.  There will be a podcast studio in the rear of the building, allowing renters the opportunity to utilize the multimedia offerings to promote and market their business.
Perhaps the most attractive feature will be addition to the west side of the building, where a 2nd level will be added.  With a glass front, from 1st Street passersby will be able to see the wide, modern staircase and elevator, leading to private offices and a 950 SF covered, open-air rooftop workspace and event space, replete with a pergola and bar area.  Renters can utilize the rooftop space to work, play, or host either business or pleasure functions, an option that is both versatile and attractive!
But what about the vibe?  As far as what those interested in renting office space in the Workspace Collective can expect, the owners note that the Ocala spaces have a "cool dynamic which allows open networking and has spurred partnership and collaboration among renters."  As a locale where dozens of professionals mingle, grab snacks and coffee, and work alongside each other, these types of interactions logically follow.
Moreover, the focus of the Workspace Collective will be on the flexibility and convenience of the renters/business owners.  Renters will be able to utilize the space on a month-to-month basis and have the option to move into differently sized offices as their needs change and space allows.  Renters will also have 24/7 access with a keypad entry, all utilities, wi-fi, coffee, snacks, and mail service provided and also be given access to all areas of the space, including the conference room, rooftop, and podcast studio.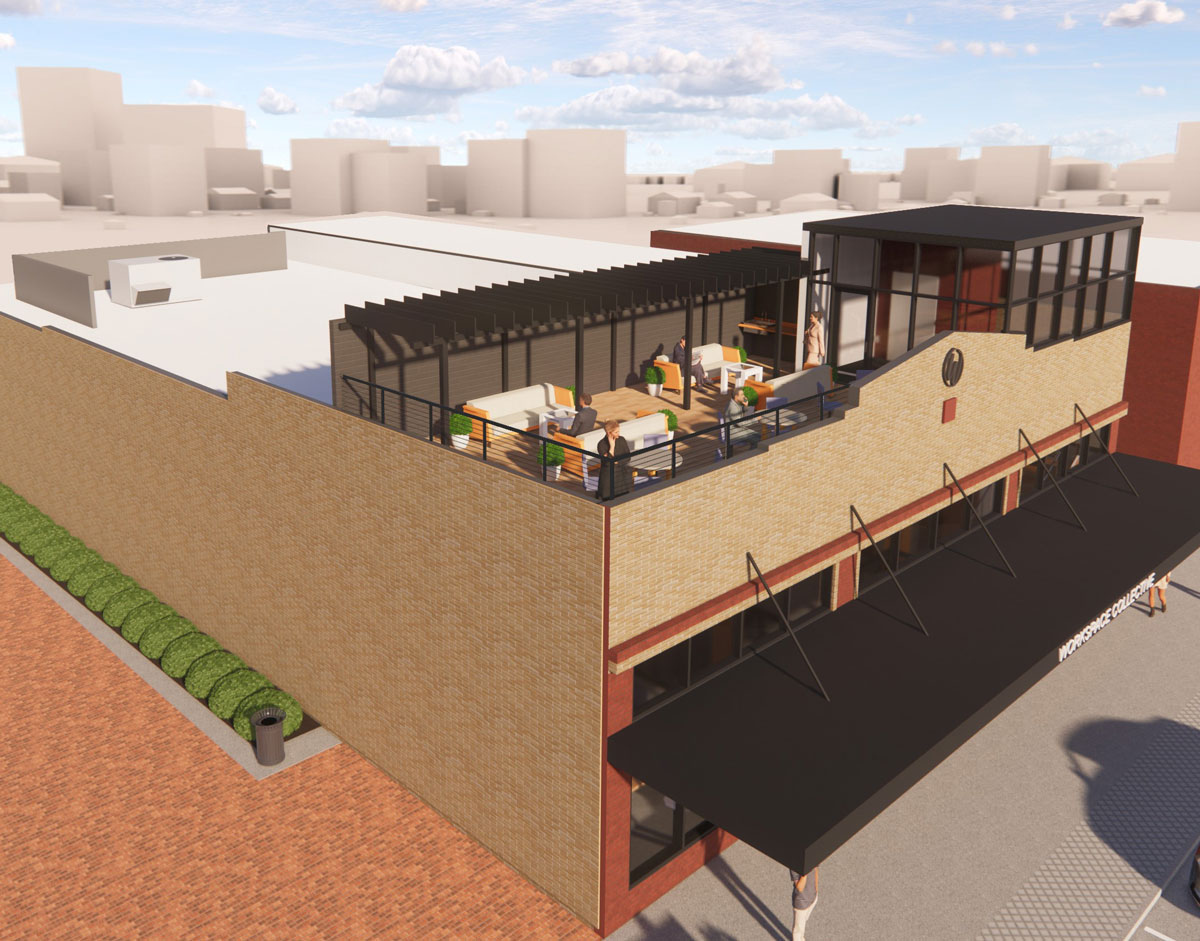 Additionally, if you rent space in any of the Workspace Collective locations, you will be able to utilize the other locations at no extra charge.  Based in Sanford but need to have a meeting in Ocala or Daytona Beach?  The Workspace Collective has you covered! This "rent from one, work at all" concept will be especially convenient as the business continues to grow.  The owners anticipate opening two more offices a year and reaching 10 locations in and around Central Florida by 2026. "There are so many areas we are looking at and that have a demand for what we offer," says Ramsay. "Potentially opening up spots in Gainesville, Winter Garden, and/or St. Augustine – markets that are not downtown Orlando – allows us to continue to assist business owners to launch their visions."
The Workspace Collective will also hold many on-site events, such as waffle Wednesdays, whiskey tasting events, first responders breakfasts, and more.  These events are all free to attend for renters and no doubt will add greatly to the workspace culture. "Our focus is always on the culture," says Cox. "We are committed to being hands-on and are passionate about these spaces."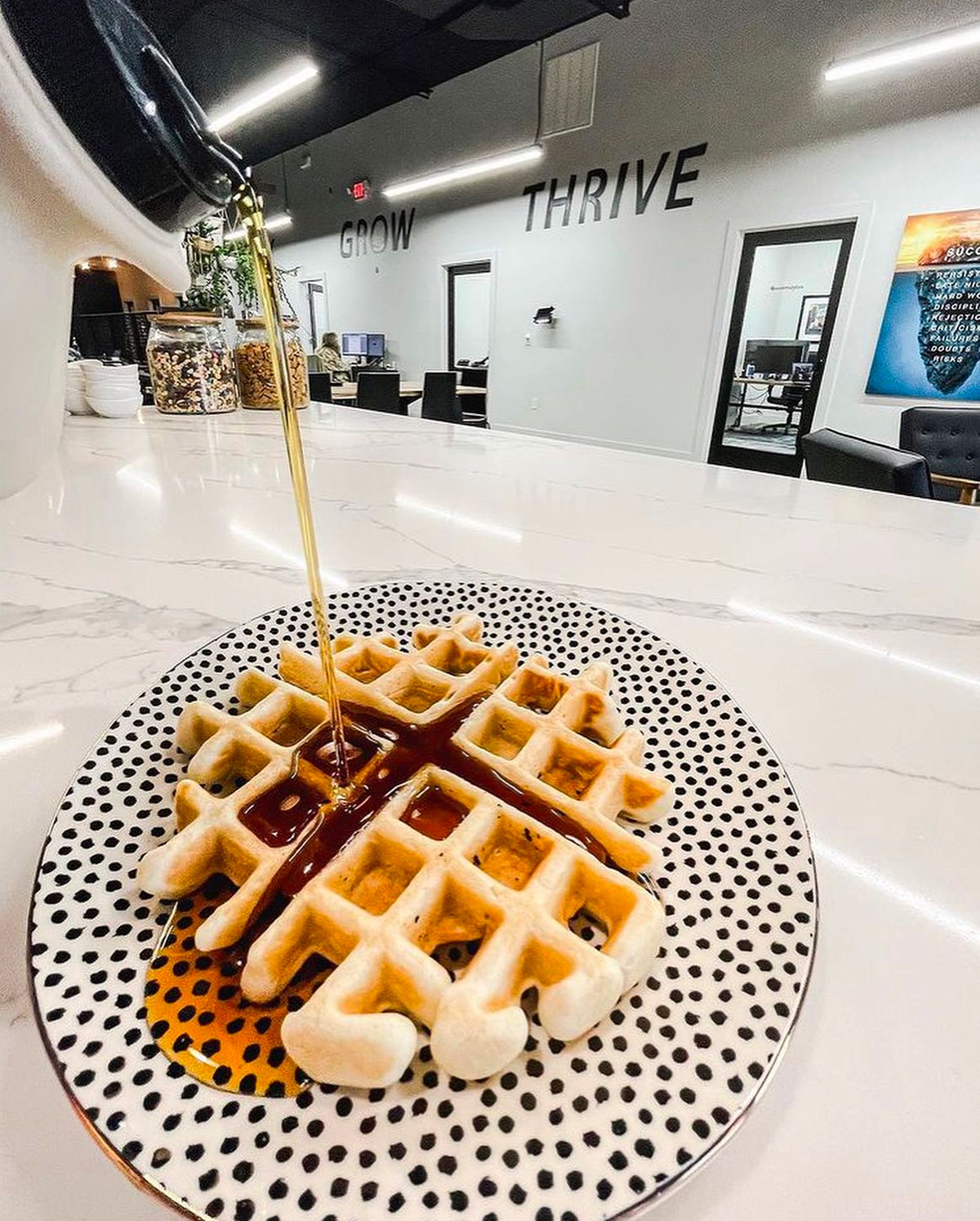 The City of Sanford is excited for the addition.  Pamela Lynch, the Sanford CRA Executive Director, says that the "Workspace Collective is exactly what Historic Downtown Sanford needs! The addition of co-working space that supports community offices, desks and virtual offices among an entrepreneurial and unique array of Downtown businesses will bring an unmatched synergy to the area and the economic spill off of increased workers brings more business to the nearby restaurants and retail establishments. From start to finish, we are proud to be a part of working with their team to get them to the ribbon cutting. Welcome Workspace Collective!"
President of Sanford Main Street Christina Hollerbach, notes that "The Workspace Collective is the perfect concept to accommodate the needs of our ever growing workspace environment. This team has shown a dedication to the importance that community and art play in building a strong commercial district. I look forward to the energy they will bring to our Sanford Main Street."
Plans for the building remodel were just cleared by the historic preservation board of Sanford and construction will commence soon.  This business will be a boon to local restaurants and merchants.  As Ramsay states, "At lunchtime, people are going to enjoy the city of Sanford, and workers here will truly be a part of Historic Downtown Sanford."  The economic impact of dozens of new professionals working, playing, bringing guests into and spending money in the downtown area will have a sizable impact on the entire business community, and is another great example of smart growth in Historic Downtown Sanford.