We're happy to announce that The Old Jailhouse Restaurant is now open as of today June 30th and we have their updated menu along with some amazing photos.
Their cuisine is a "Florida-fusion" inspired by Floridian, Caribbean and Latin American cuisine and is brought to you by a new team of chefs.
NEW MENUS
MEET THEIR NEW CHEFS
CHEF BARRY CZEKAJ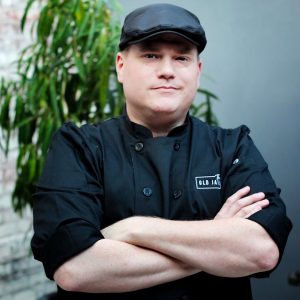 Head Chef Barry's love and passion for cooking is evident in his food and stems from his vast experience and education. In his youth he started out as a dishwasher in a hotel, but his eagerness led him to jump in as a line cook whenever he had a chance. It wasn't long before he climbed his way through the ranks on his culinary journey.
He got his first real start as a line cook at Harmoni Market, quickly becoming Assistant Kitchen Manager and then Sous Chef, before leaving to work with his Chef/Mentor, Robert Walker, to open The Boathouse in Winter Park. During his time at The Boathouse, Chef Barry completed the culinary program at Le Cordon Bleu Orlando, continuing to work under Chef Walker until graduation in 2011.
Afterwards, he brought great success to The Citrus Club as a line cook for many years, before moving on to be the Sous Chef at K Restaurant. There he continued to hone his craft and creativity with an ever evolving menu, and ultimately became Head Chef.
Chef Barry now joins The Old Jailhouse as our Head Chef, and is excited to bring his experience and creativity to our kitchen to uphold and build upon the amazing reputation we are already known for.
SOUS CHEF CELESTE VERMEER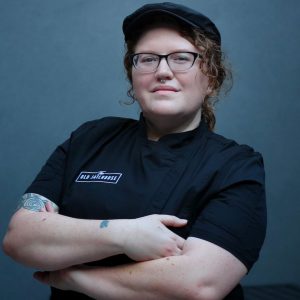 Sous Chef Celeste started her restaurant career as a server, but quickly realized she felt more at home prepping with the cooks. This led her to take any kitchen job she could and she worked her way up from there.
She got her first big break at Chianti's in Sanford before moving onto K Restaurant where she really began showcasing her talent while working closely with Chef Barry. Most recently she spent her time working at Elize Restaurant before joining us at The Old Jailhouse.
CHEF ANDREW JONES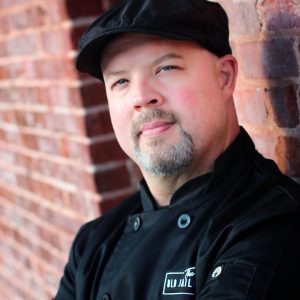 Chef Andrew Jones, a Central Florida native, started his journey working in restaurants at a very young age washing dishes and doing prep work. He quickly advanced in his career, becoming a culinary assistant and certified trainer for Darden restaurants. He then went on to work at Enzo's on the Lake before eventually accepting the Executive Chef role at Café de France.
Along with the restaurant industry, Chef Andrew's portfolio is studded with many other successful endeavors such as managing two high-quality local meat and produce stores, working for Millenia Catering, and even creating restaurant concepts such as Burger U at UCF.
Chef Andrew has done some work for us in the past, but we couldn't be more excited that he is officially a part of the team!
CHEF AMANDA CZEKAJ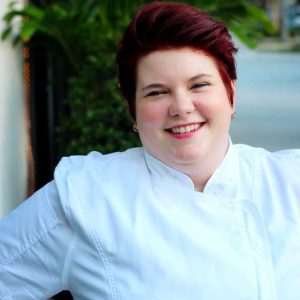 Chef Amanda Czekaj found her calling when she was a teen from watching the Food Network. This led her to attend and graduate Le Cordon Bleu, before moving to Florida for an internship at Disney.
She has worked at many restaurants in Central Florida, eventually landing at The Rusty Spoon. There she met Chef Kathleen Blake, who guided her to realizing her true potential as well as deepen her love and appreciation of local ingredients.
After having her daughter, she started experimenting with baking and pastries at home. Her new found interest brought her to K Restaurant as the Pastry Chef. After K, she became the Sous Chef at Elize Restaurant for a brief period of time before joining us as our Pastry Chef at The Old Jailhouse!
HOURS:
Mon: CLOSED
Tues-Fri: 4pm-10pm
Sat: 12pm-10pm
Sunday Brunch: 11am-3pm
Happy Hour: Tues-Fri: 4pm-6pm
The Old Jailhouse
113 Palmetto Avenue
Sanford, Florida 32771
407-548-6964
theoldjailhousesanford.com