We are happy to announce v1 of our map of Historic Downtown Sanford featuring our top restaurants, breweries, bars and gastropubs in the Fall 2019 issue of the Sanford Visitors Guide.
Right smack in the middle as a two-page spread, the newly designed map will evolve from issue to issue adding new activities and businesses as they open.
You can also download a digital version here or see it in the visitors guide at www.SanfordFun.com.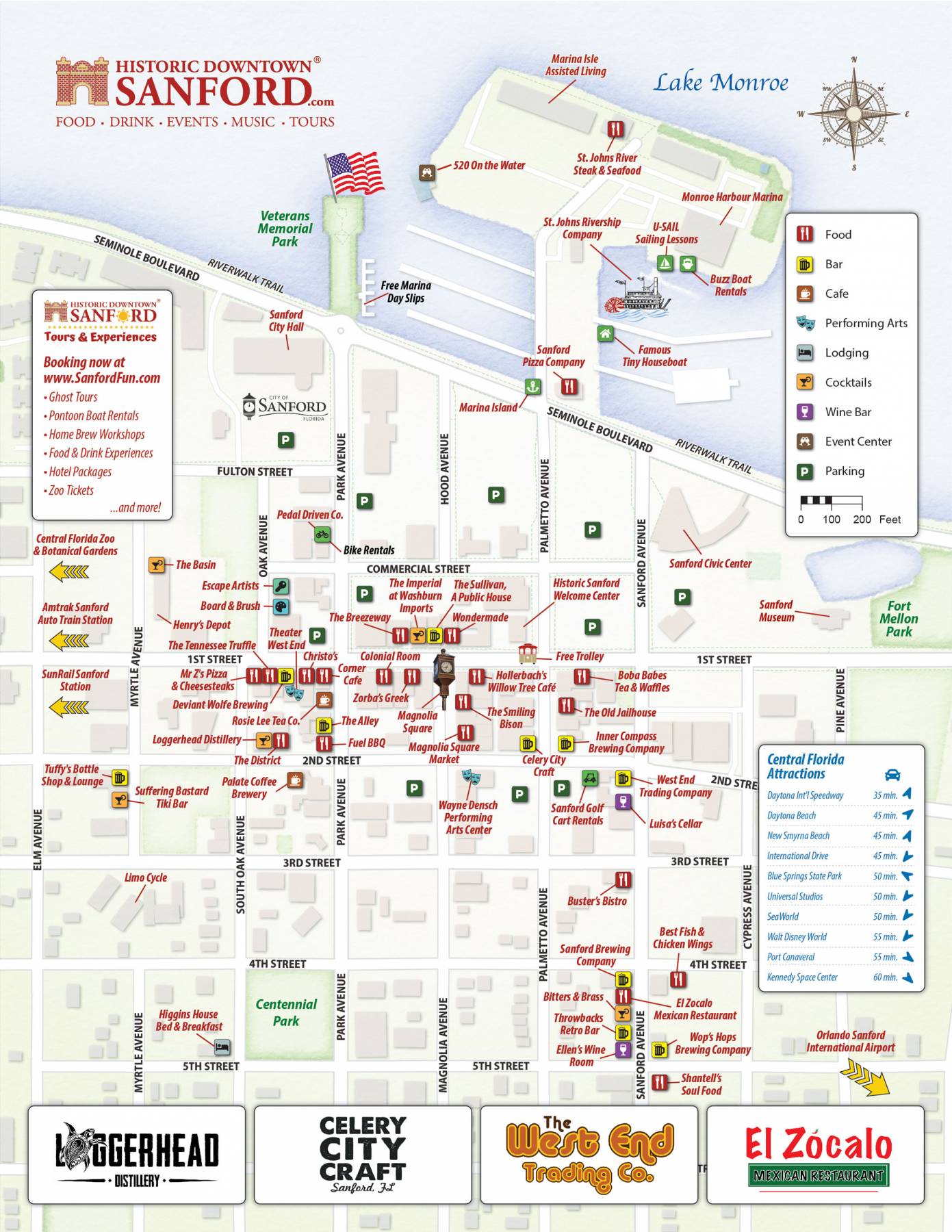 ABOUT THE SANFORD VISITORS GUIDE
Founded in the spring of 2019 at The St. Johns River Festival of the Arts event, the Sanford Florida Visitors Guide is a print publication with an accompanying highly-marketed digital version that features and promotes tourism in and around Sanford, Florida. It is a private initiative of Sanford, FL agency Community Marketing Online, LLC and is printed and distributed locally at many downtown businesses, The Historic Sanford Welcome Center, The Sanford Museum, Central Florida Zoo & Botanical Gardens, the trolley, the marina, and select Seminole County hotels with support from the City of Sanford, Do Orlando North Seminole County Tourism and the local business community.