Take a seat and stay a while – Loggerhead Distillery adds service for craft cocktails to their repertoire at the in-house tasting bar located in Historic Downtown Sanford.
The award-winning spirits from Loggerhead Distillery just became easier to sip and enjoy after a recent change to Florida law that allows distilleries to serve cocktails in-house. Thanks to SB 46, Loggerhead can craft and serve tasty drinks with the liquor they make, and the distillery is planning to expand their existing tasting bar to create the perfect spot to sit and enjoy.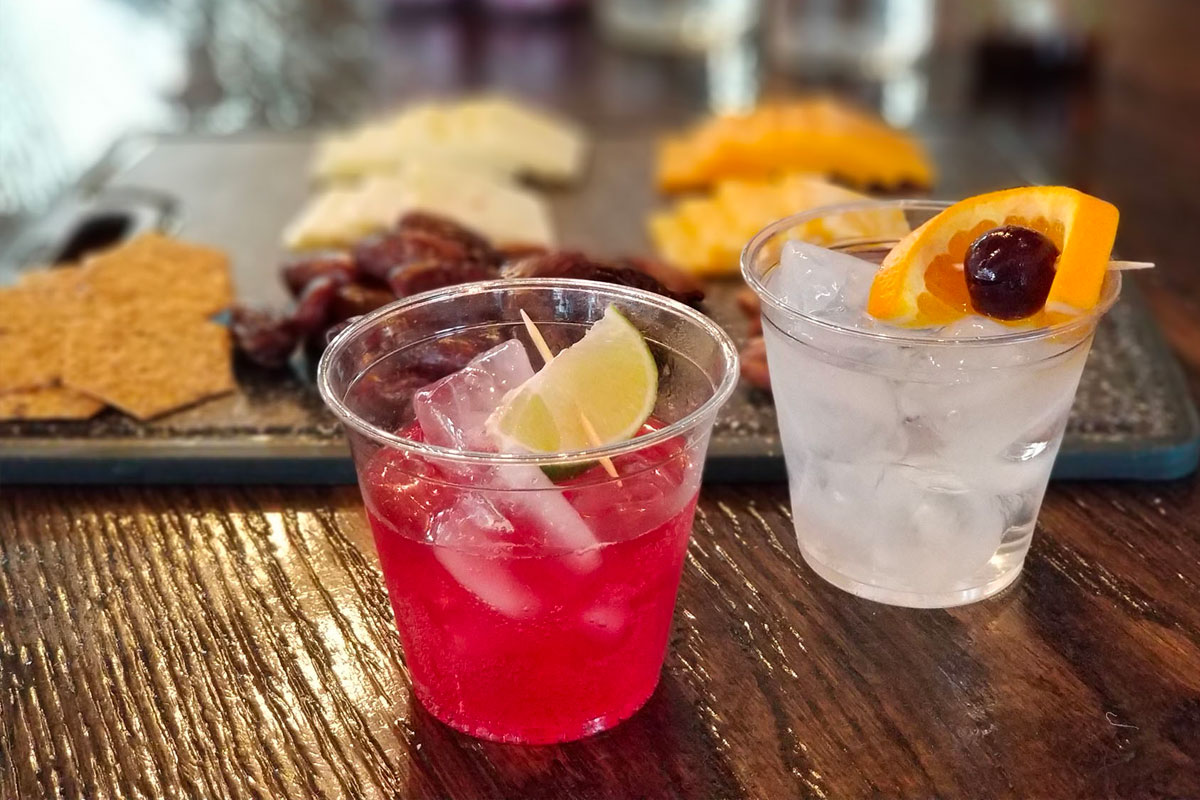 "We are extremely proud of our products," said Chris Schmitt, co-owner of Loggerhead Distillery. "Before, we would provide suggested recipes or pairings after tastings for our guests to make at home, but with our new bar and the recent Florida law, we are able to serve cocktails highlighting our products and how they are meant to be enjoyed – it's very cool!"
Loggerhead's tasting bar allows visitors a front row view of the distillery process while they enjoy a tasting or a cocktail. Some of the drinks featured at the bar include the Loggerhead GTR, featuring Loggerhead's Key Lime Gin with Elderflower tonic and a rosemary simple syrup, and a Cranberry Sour with Loggerhead's 7x Vodka, cranberry, and freshly squeezed lime juice.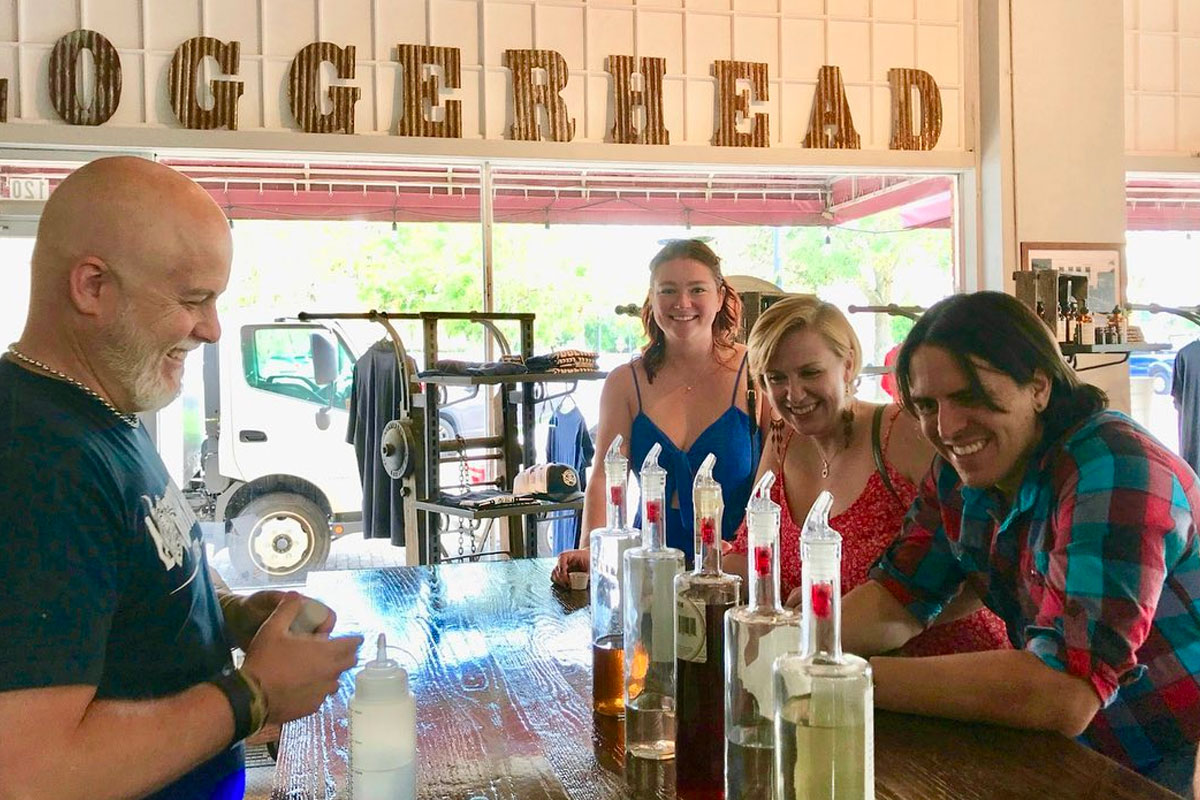 Co-Owner Colby Theisen adds, "We plan to offer a set of cocktails that highlight how our products can be used, and a couple specialties that rotate from month to month so there's always something new for our customers to enjoy."
Loggerhead hand-makes small batches of a variety of spirits including vodka, rum, moonshine, bourbon, and gin – to name a few. The Florida-native owners incorporate the essence of Florida into all their products – sugar cane, citrus, grains, and botanicals to craft the finest, smoothest spirits.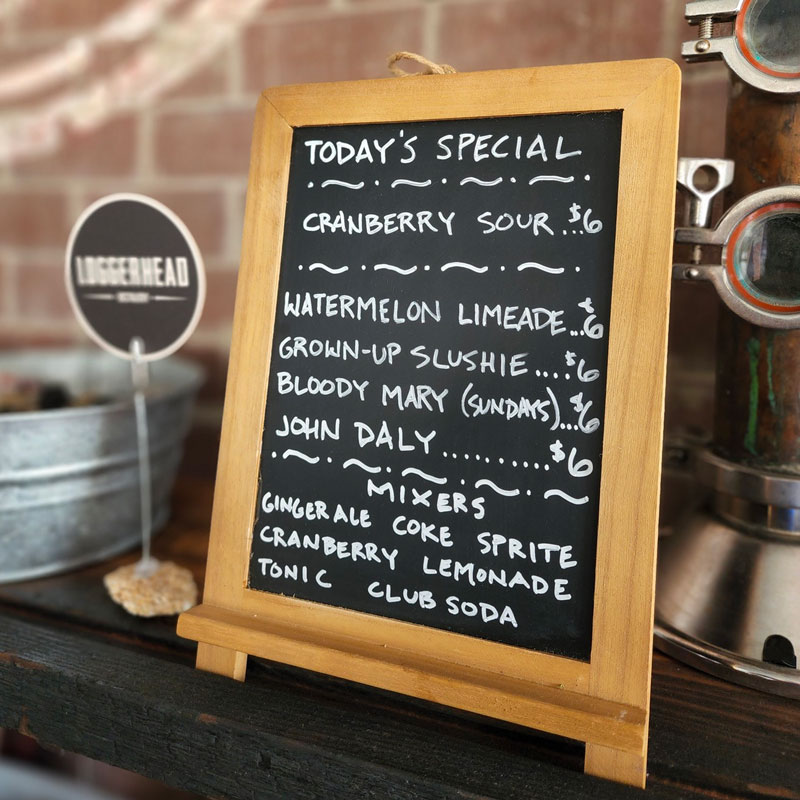 In the three years since opening, the local craft distillery has racked up several awards on their hand-crafted spirits, most recently earning a Gold medal for their Orange Blossom Sweet Tea Vodka, Silver for their Key Lime Gin, and Bronze for their Jamaican Style Blonde Rum at the 2022 San Francisco World Spirits Competition – the largest spirits competition on the planet.
Loggerhead is always distilling new batches and often announcing limited editions or the return of sold-out fan favorites, like their Apple Pie Moonshine that won a Gold at the Global Spirit Awards in Las Vegas and quickly sold out – and is now back in stock for the Fall!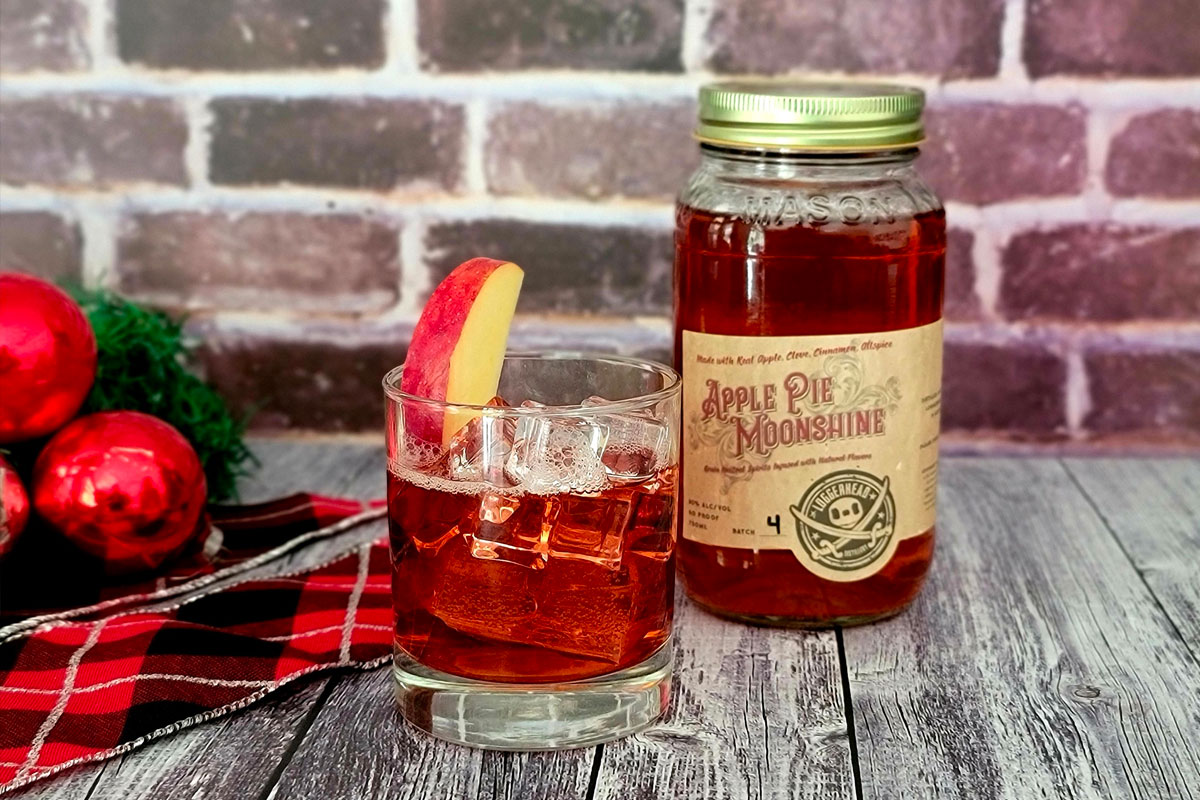 Loggerhead Distillery is located at 124 W. 2nd Street, in the heart of Historic Downtown Sanford. Their hours are Wednesday and Thursday 2 p.m. to 6 p.m., Friday and Saturday 2 p.m. to 9 p.m. and Sunday 12 p.m. to 5 p.m.
About Loggerhead Distillery
Loggerhead Distillery was founded in 2019. Started by Florida-natives with a love for the ocean, outdoors and community, Loggerhead Distillery incorporates the essence of Florida into not only their hand-crafted spirits but also their brand. Named after the threatened species of sea turtle that nest on the Florida beaches, Loggerhead gives back a portion of bottle sales to non-profit partners that have programs for ocean protection and cleanup. The distillery offers a variety of spirits including vodka, rum, moonshine, bourbon, and gin. To learn more, visit https://loggerheaddistillery.com.