Growth Watch first covered Bicikleta Bike Shop back in July of 2021, recently after the bicycle sales and repair shop opened in Historic Downtown Sanford. Since then, Bicikleta has both expanded the scope of their business and entrenched themselves deeply into the community through a myriad of tourism and bicycle-related events.
Bicikleta Bike Shop began with a shared passion for cycling and a love for the Sanford community between neighbors. As a resident of the Historic District of Sanford and an avid cyclist, successful restauranteur Theo Hollerbach dreamt of having a local community bike shop. In partnership with another Sanford local in the Historic District, Brenda Urias, and avid cyclist and entrepreneur Tanya Clark, Bicikleta Bike Shop was launched.
Day-to-day operations at Bicikleta are handled deftly by Urias and Clark, establishing in Sanford a diverse, minority-owned, and fully female-run business. While Urias uses her background in corporate travel, tourism, and marketing experience earned in over two decades with AAA, Clark handles sales and service for the bicycles. The team is committed to creating and serving cyclists throughout the community, offering an inclusive environment for cyclists from all walks of life. With their passion, expertise, and professionalism, Bicikleta Bike Shop is where hospitality and local bike shop meet!
Recently, Bicikleta has expanded its bike brands and now offers cyclists more options, adding Berria and Catrike models and servicing to their work on Specialized bicycles.
Specialized is an American company that designs, manufactures, and markets bicycles, bicycle components, and other cycling needs. Offering active, mountain, road, kids, and e-bikes, Specialized offers an array of durable bikes that serve all riding styles.
Berria is an innovative and independent high-performance bicycle brand from Spain. Berria has a range of road, mountain, and gravel bikes; Berria provides boutique style no-compromise performance bikes.
Catrike offers a premium lightweight performance recumbent trike designed, engineered, and manufactured right in Orlando, Florida.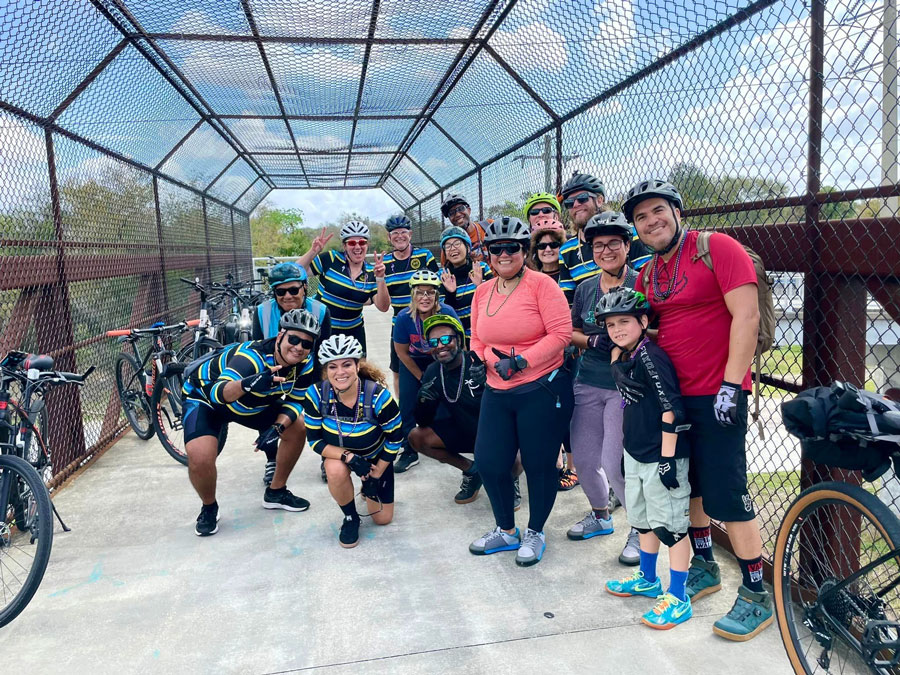 What sets Bicikleta apart from the normal bike shop is their continues level of community involvement and interaction. They offer several rides, workshops, and events throughout the year for the cycling community, to include:
Sanford's Saturday Social Ride – This 27-mile ride will take you on an adventure around Lake Monroe. The ride starts promptly at 7:30 AM offering two paces: 13-15 MPH, and 16-18 MPH.
Ladies Mountain Biking Night at Markham Woods – Ladies get together for a women-only off-trail ride on the last Wednesday of every month!
Bikepacking & Camping Adventure Rides
Ride To Freedom – In celebration of Florida's Emancipation Date, this ride will take you through some incredible black communities and historic buildings that helped shape Central Florida.
Bike Maintenance Essentials Workshops
Owners Theo Hollerbach, Brenda Urias, and Tanya Clark often say that "At Bicikleta we speak 4 languages – English, Spanish, German, and Bicycle." That is true and catchy, but perhaps not a complete list, as this shop speaks the language of community involvement as well as any business in Historic Downtown Sanford!