In a few days or so, the long anticipated outdoor venue The Yardery will open its doors to the public for a novel outdoor dining, drinking, and playing experience. The Yardery will be an open-air, fast casual, spending time with friends and family while playing in the backyard venue located at 415 E. 4th St. (across from Jaly Market).
With seating for 110 people, plus bar chairs and abundant open areas, this venue is perfect for a casual night of fun, hosting events, or anything in between! Be sure to bring your sense of fun, as the completely fenced-in venue will be full of fun family games, a fire pit, a tire swing, and more.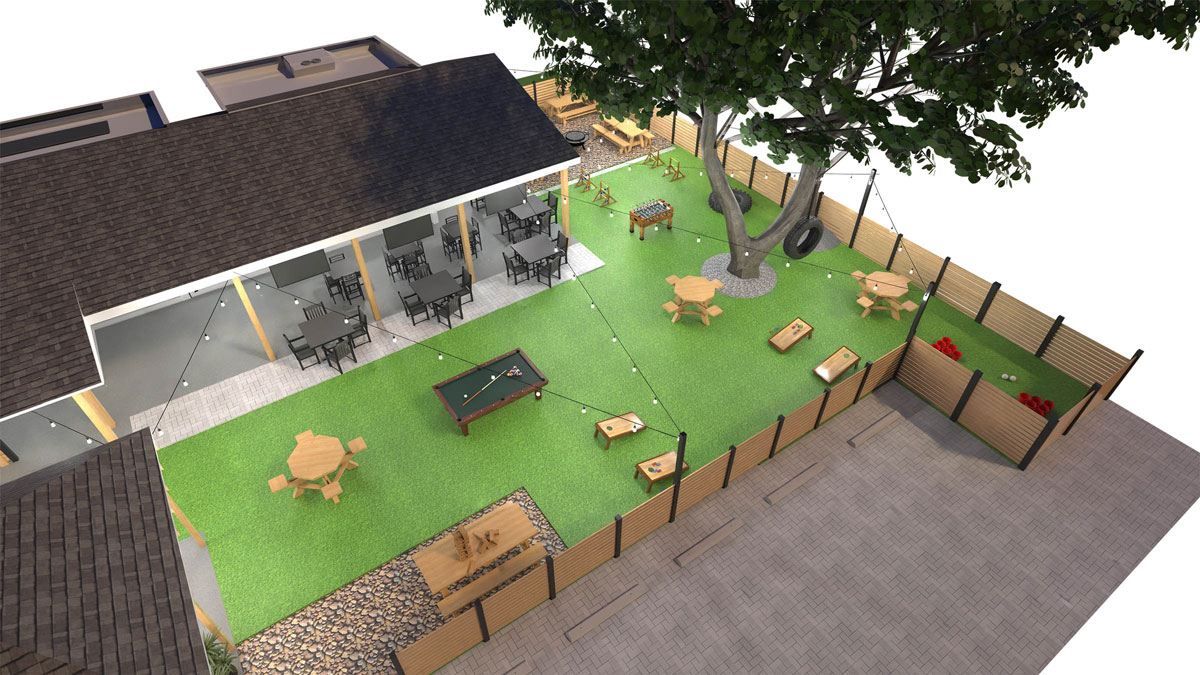 Owner Bernie Huckestein – a known bagel aficionado – will have blistering, fresh, gourmet bagels popping out of his wood stove oven, with breakfast service beginning at 7:30 AM daily and lasting until they are sold out.
The Yardery will be open for lunch, dinner, and small bites from 11:00 AM – 10:00 PM on weekdays and 11:00 AM – 12:00AM on weekends. The menu will specialize in backyard fare consistent with this concept, offering patrons burgers, ribs, BBQ, and flatbreads.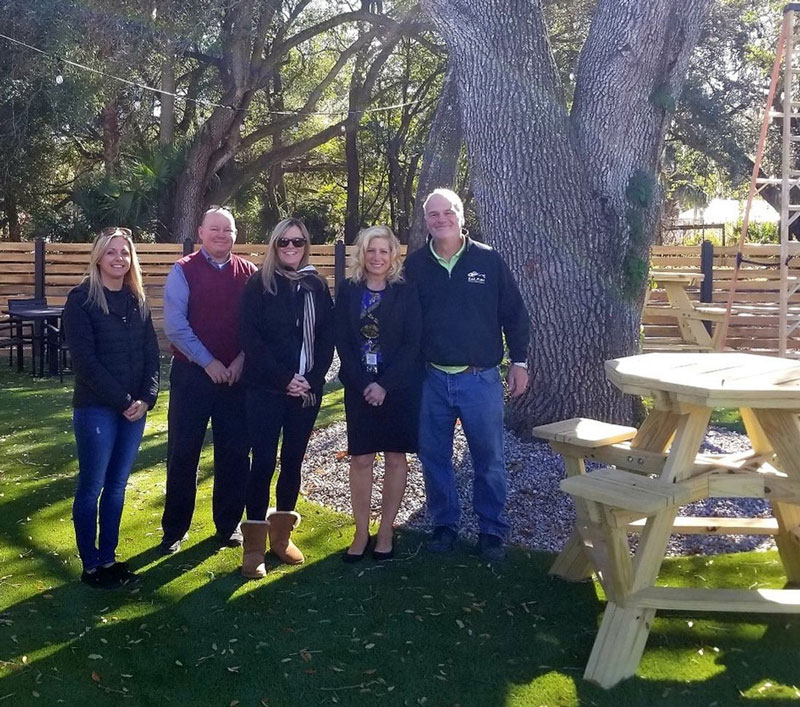 I recently had a chance to walk the property with the City of Sanford Director of Economic Development Tom Tomerlin and CRA Executive Director Pamela Lynch as the project nears completion, and it is clear to see that this concept is tailor made for both the "new normal" and the overall fun scene visitors find when arriving in Historic Downtown Sanford. Anticipation both within city hall and the private sector is high for the pending grand opening.
See you in the backyard – at The Yardery!