If you've been to Historic Downtown Sanford, you're likely familiar with both the West End Trading Co. and Hollerbach's German Restaurant.
Individually iconic to the #Sanfording scene, both have launched a collaborative food concept and created "The Joint at West End", a compelling new mash-up of deliciousness and fun that will bring the brilliance of both businesses to the people of Sanford and its guests. With an imaginative chronic-inspired menu featuring wings, dogs, sliders and other taste-infused favorites crafted by Hollerbach's Chef Patrick Story, The Joint is now lit at West End and open for business.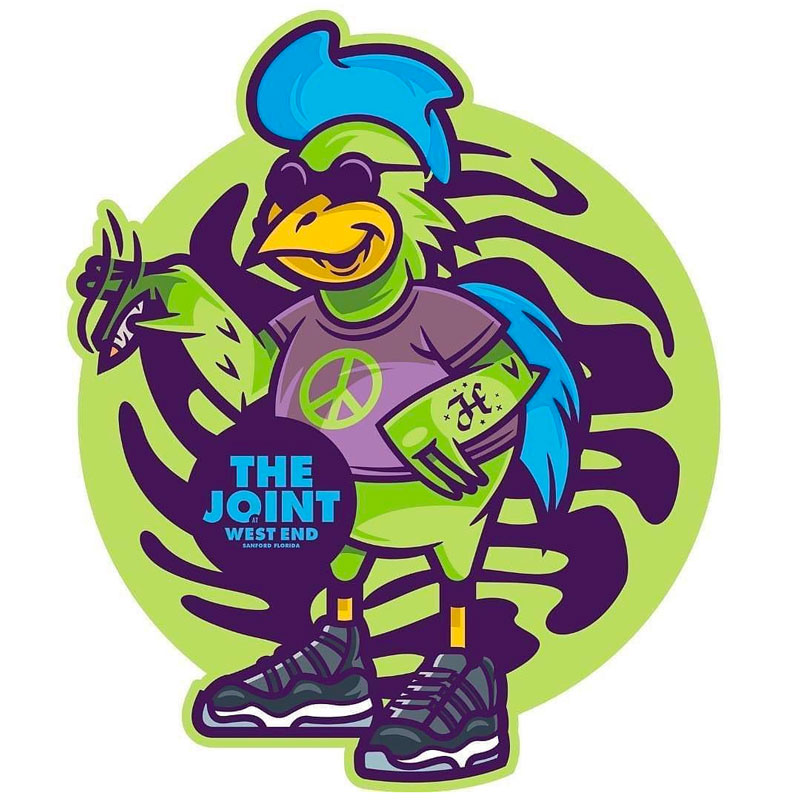 Paul Williams, owner of West End Trading Co. and the mind behind many unique and creative #Sanfording events, is excited to bring this collaboration to the community. "We are so psyched to collaborate with the Hollerbach crew on The Joint. They will bring us all quality bar food that pairs perfect with our beer, cocktails and vibe! Plus you'll enjoy the same wings that are very popular with our guests!"
Christina Hollerbach, CEO of Hollerbach's German Restaurant, is equally enthusiastic about the new venture. "I am so excited about this joint venture as it checks so many boxes for me," says Hollerbach. "It helps my organization and team grow, allows me to be partners with great neighbors and increases our local quality offerings, especially at night." Chef Patrick Story is equally thrilled about the possibilities offered by The Joint. "I'm stoked! I express myself better on a plate, so come check us out!"
The Joint is sure to be a fantastic addition to Sanford's food scene and a great way for locals and visitors alike to experience some #Sanfording! The team has revamped the kitchen at West End making it both a great spot to get a bite to eat and relax after a long day as well as being open late for those looking for some late-night munchies.