Tuffy's Bottle Shop & Lounge and Tuffy's Music Box – Quintessential Example of Growth in HDS
Historic Building Reclaimed & Renovated to Fit a Modern Entrepreneurial Vision
A decade ago, the scene looked different for both Dan St. Pierre and the resolute, an almost forgotten structure standing at 200 Myrtle Ave in Sanford. St. Pierre, a Central Floridian by birth and upbringing, had followed dreams of working in film out to Hollywood. His visual effects company "The Cavalry" was engaging in production for several large motion picture projects, such as The Hunger Games. The building, built in 1928 and added on to in the 1970s and 80s, had served as home to many businesses over the last 90-plus years, being most recently a doggie day care, and was slowly fading into the background on the west side of Historic Downtown Sanford.
The story that unfolded between St. Pierre and this building began in the mid-10s when he first looked at the property. While out in California, St. Pierre's sister and brother-in-law opened Central 28 Beer Company, and before deciding on another location, they looked into buying 200 Myrtle Ave. While Sanfordites missed out on this opportunity and had to wait a few additional years before the first brewery (Wops Hops Brewing) opened their doors in the Celery City, St. Pierre always wanted to be in the business and kept his eyes on Sanford. Years later and still interested, he looked at the building again, and alongside partner Chris Halliday, decided to put the work in to bring this building back, and their vision to Sanford.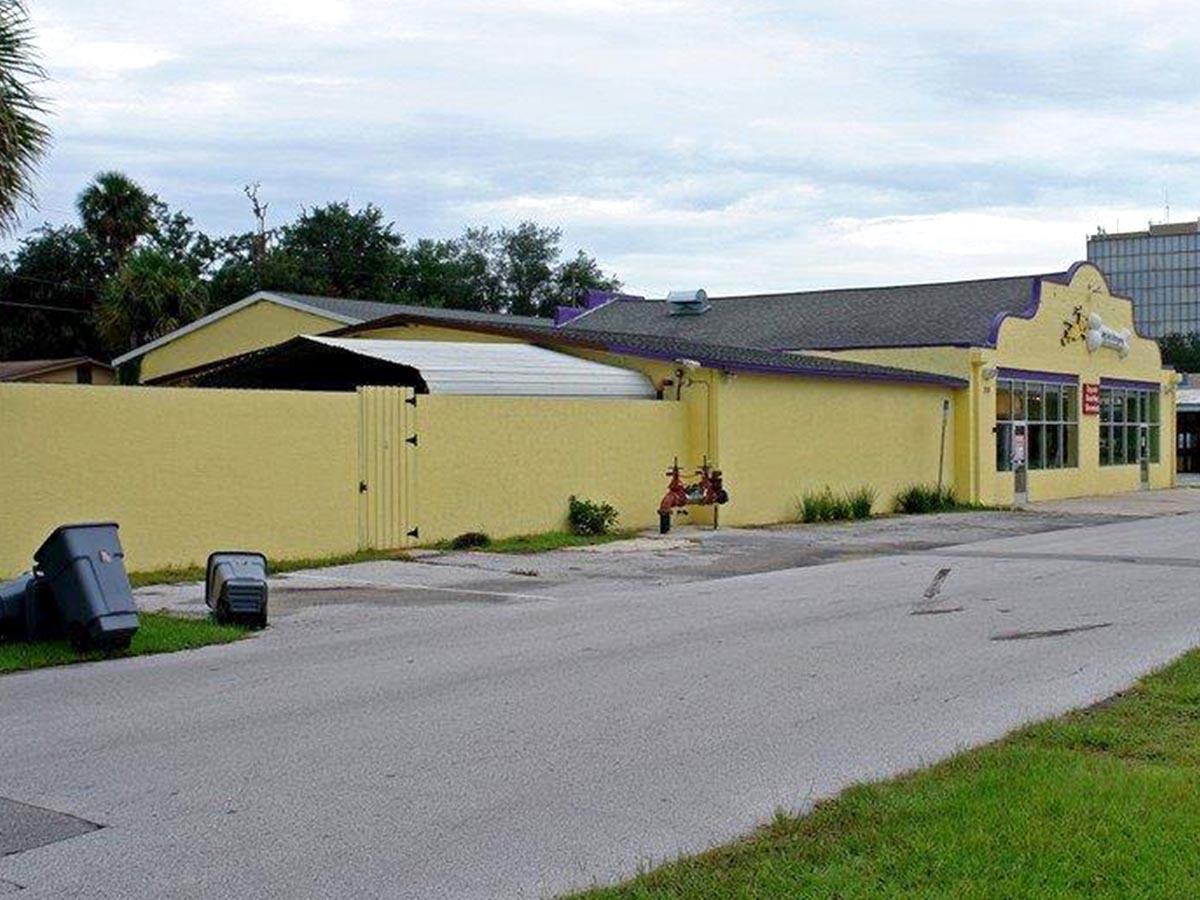 "The building was a mess," said St. Pierre, "and we gutted it back to a clean slate and built."  While initially planning a cidery and bar primarily focused on tasting and a to-go bottle shop, the focus kept growing and the space the partners purchased continued to be transformed. "Chris (Halliday) and I have known each other since we were kids. We are family friends. I approached him a few years before Tuffy's about another project (Central 28) to see if he had any interest in investing, but the timing didn't work out for that project. We continued to talk about other opportunities and have always been close. When the idea for Tuffy's came up, he was my first call and we got to work.  Tuffy's is definitely a product of both of our craziness… I mean creativity. We have stayed true to what we always wanted and grew organically."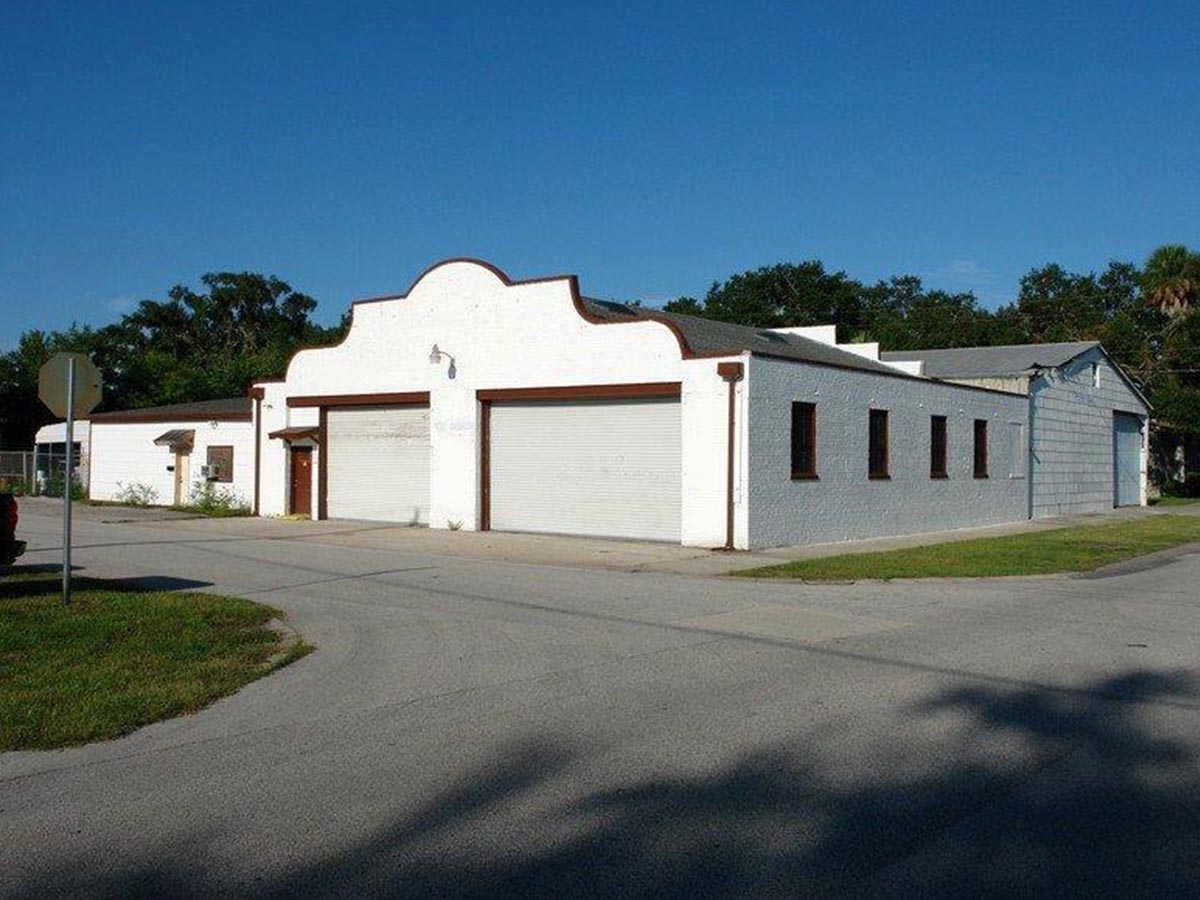 What Tuffy's has "grown into" is a massive space that houses a phenomenal bar, a massive backyard lounge, a cidery, a package store, the upscale delicious cuisine of Swine and Sons, the Suffering Bastard Tiki Bar, and most recently during the pandemic, the expansion of the venue to include "The Music Box" – an almost 3500 SF venue that recently was awarded Orlando Weekly's "Best of Orlando 2021 – Best New Live Music Venue" award. The large space and design of Tuffy's Music Box can accommodate 450-500 people for a standing room only show, or 200-250 attendees with tables and chairs. "The direction of the business and the Tuffy's brand is entertainment based," says St. Pierre. "I have always dreamed of owning a venue like this."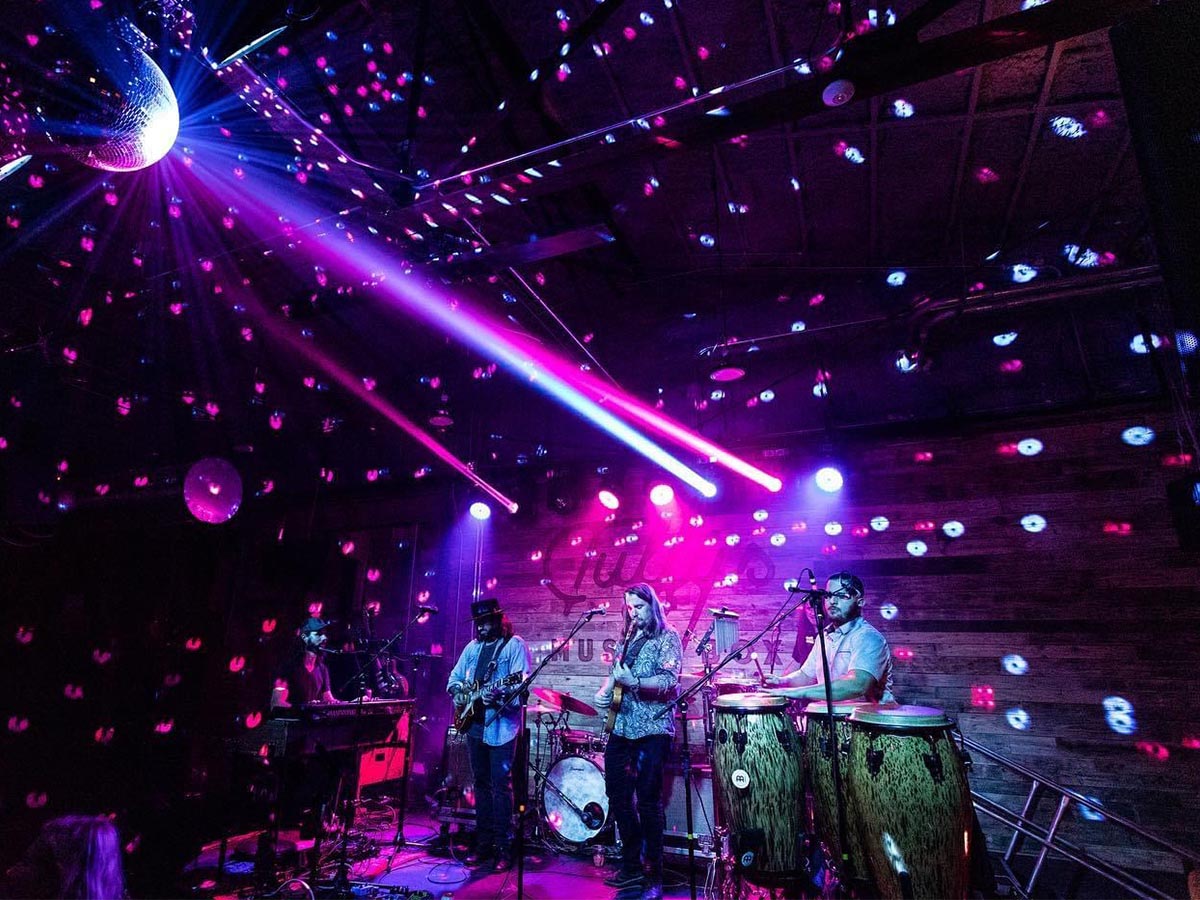 Photo Credit: https://www.instagram.com/jennrossphotography/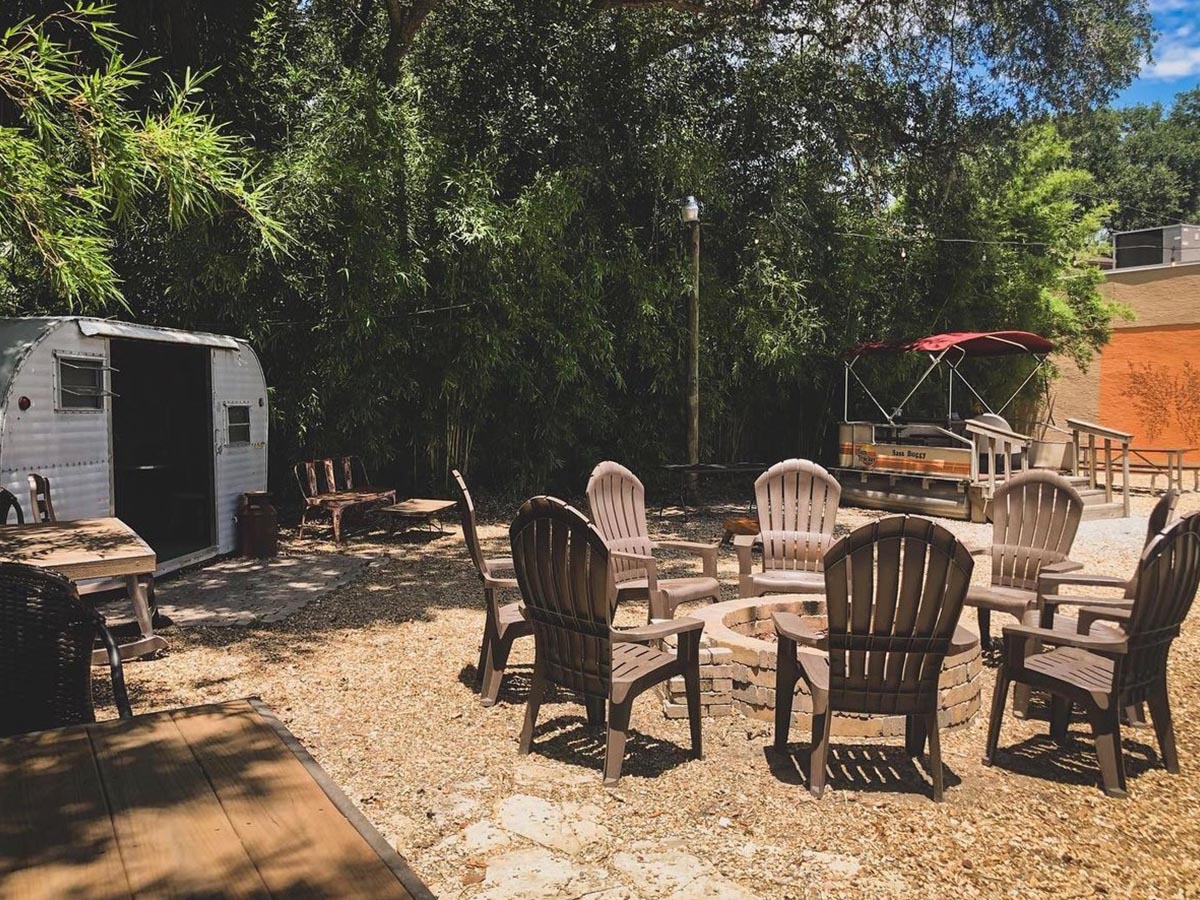 Photo Credit: https://www.facebook.com/tuffyscider
St. Pierre was quick to credit his entire staff for bringing this project together during the pandemic shutdown, as employees stayed engaged and cleaned out what was largely storage into a massive award winning venue, turning the time afforded by the shutdown into a positive for staff and the venue alike.  As a burgeoning destination for live music, much is on the horizon. Plans are being made for a 2nd Street Music Festival, cross promotions and synergy with Sanford's other excellent music venues such as West End Trading Company, and Henry's Depot are being formed, and numerous large acts both local and national are being booked for the Music Box. "We can pull bands (to Sanford) right down I-95," says St. Pierre. "The music scene here…there is always something going on."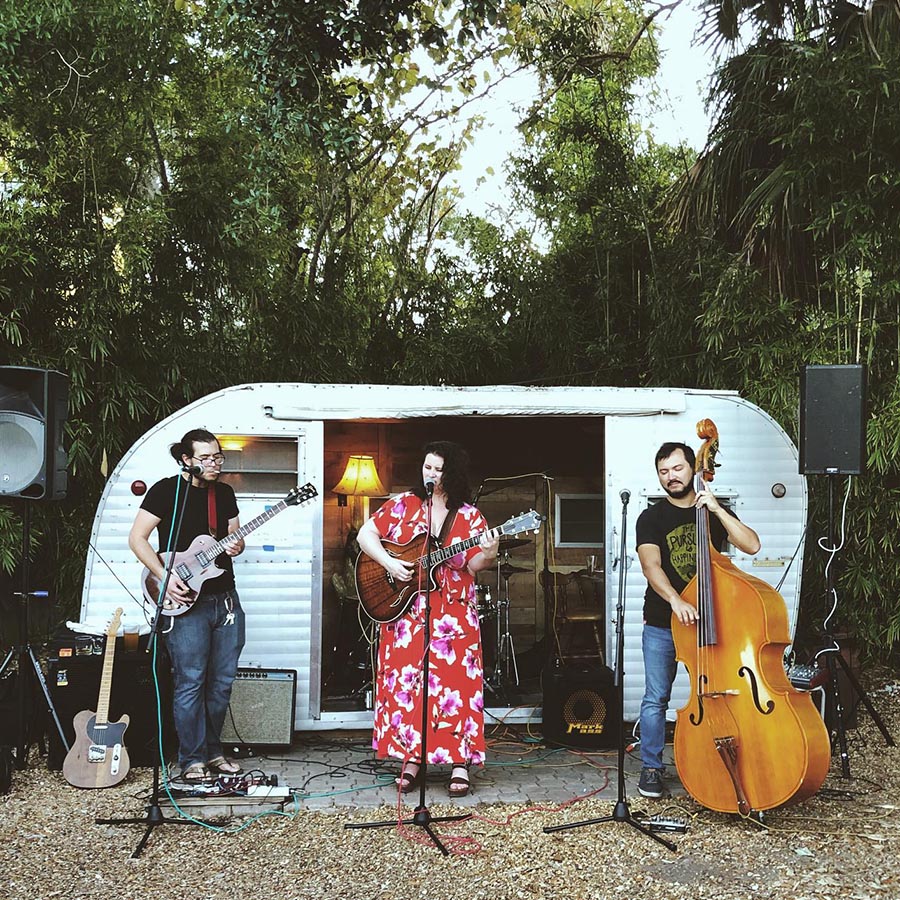 Photo Credit: https://www.facebook.com/tuffyscider
The City of Sanford is currently engaged in a large streetscape project, improving and widening Myrtle Ave and adding numerous angled parking spaces for the west side of Historic Downtown Sanford.  St. Pierre feels this project will be a "game changer" and not just for the additional parking being added. "It will help us feel more connected to each other. People don't mind walking when they come to a place like Sanford, but it needs to be 'walkable' and tied together." Better lighting, wider sidewalks, and increased way-finding as part of the city's streetscape project will assist in this regard.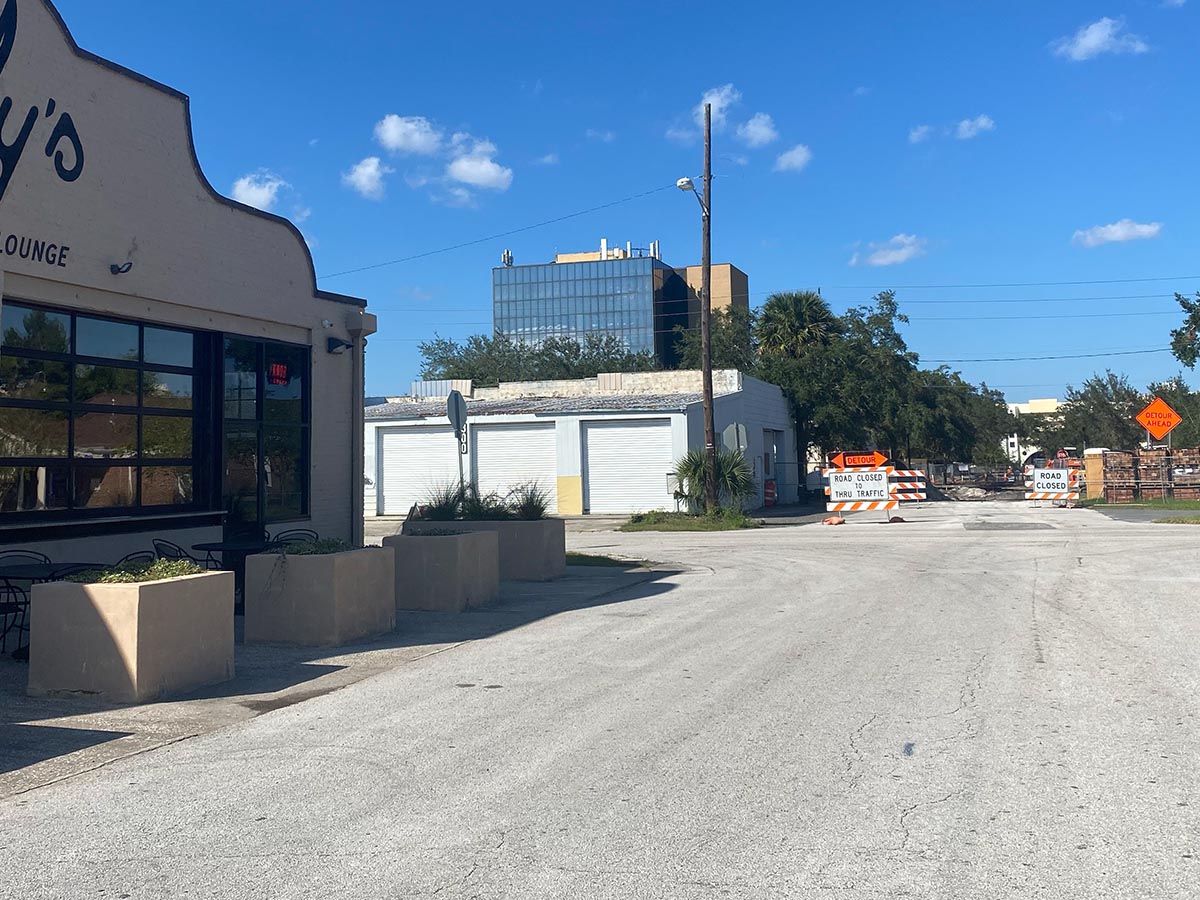 From the perspective of the business community, St. Pierre and Halliday's vision has not gone unnoticed. "Sanford Main Street is thrilled to see the growth in Tuffy's. Utilizing these formerly vacant structures in innovative and engaging ways is exactly what we want to see. The Music Box is a welcome addition to town that increases our entertainment street cred and gives people yet another reason to visit our destination," says Christina Hollerbach, President, Sanford Main Street.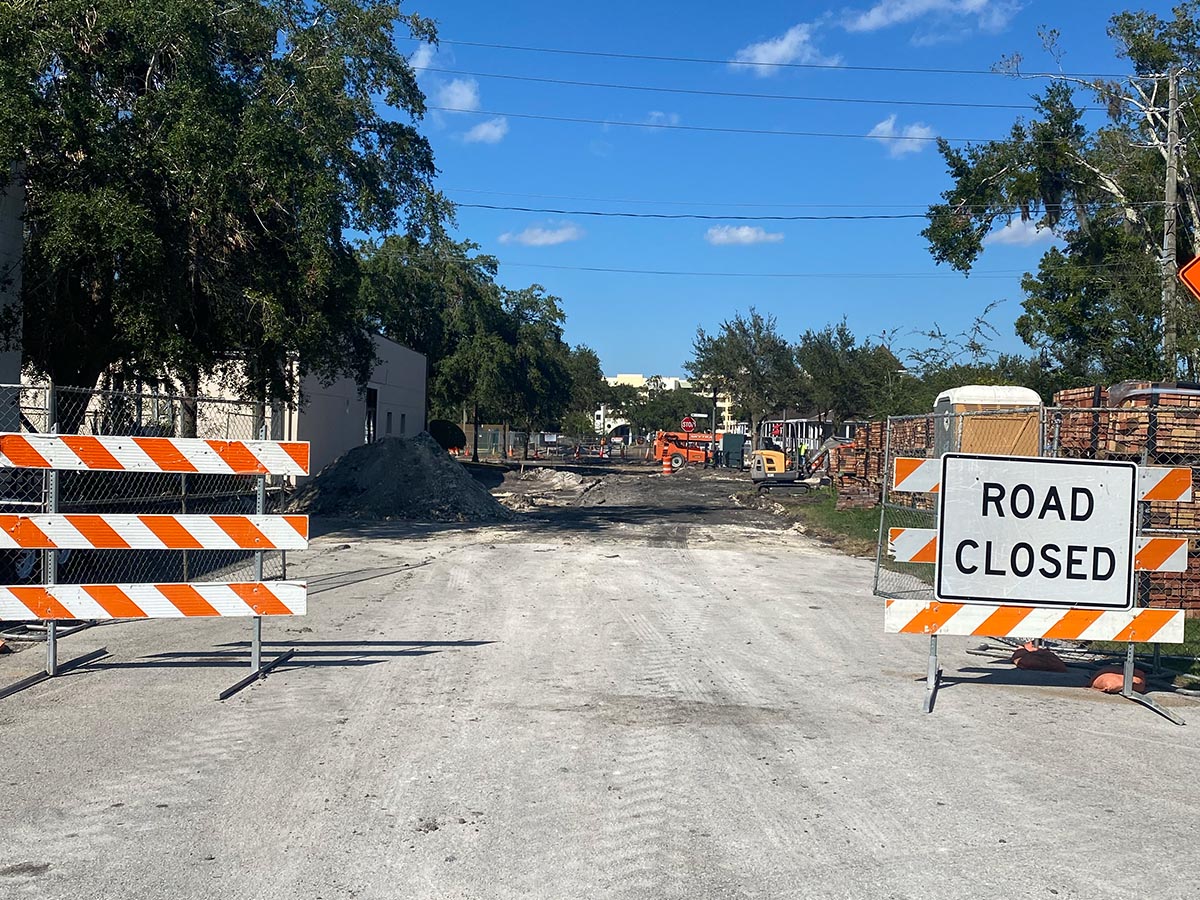 Pamela Lynch, Project Manager for the City of Sanford Community Redevelopment Agency (CRA) and Economic Development offices, states that "Tuffy's expands the Sanford entertainment district and will help develop the #Sanfording message to visitors and residents alike. The adaptive reuse of the building and, in essence, expanding the walking footprint of downtown, make Tuffy's an urban planning case study on how to do things right."
The story of Tuffy's is one where the vision of the entrepreneurs are mixed with the reclaiming and renovation of a historic building. We are quite lucky to be here and now to see it unfolding.