The 3rd Annual Sanford Porchfest Music Festival is this Saturday February 22nd and we're all really excited! Produced by mega team Nancy Sepulveda, Shana Gorondy, Shelly Allen and Kim Waters, this unique music festival only in its 3rd year is gearing up to be the best so far!
Includes:
12 beautiful historic front porches
50 of the coolest bands in Central Florida rocking those front porches
12 magnificent one-of a kind custom guitar shaped sculptures created by 12 local artists will be auctioned
12 talented local artists creating custom live art
1 popular talented graffiti artist creating live street art
6 yummy food vendors
15 passenger party Limocycle providing free hop on/hop off
1 cool van cam photo booth
1 doggie pool so the pups can cool down and
61 fabulous volunteers
BAND LINEUP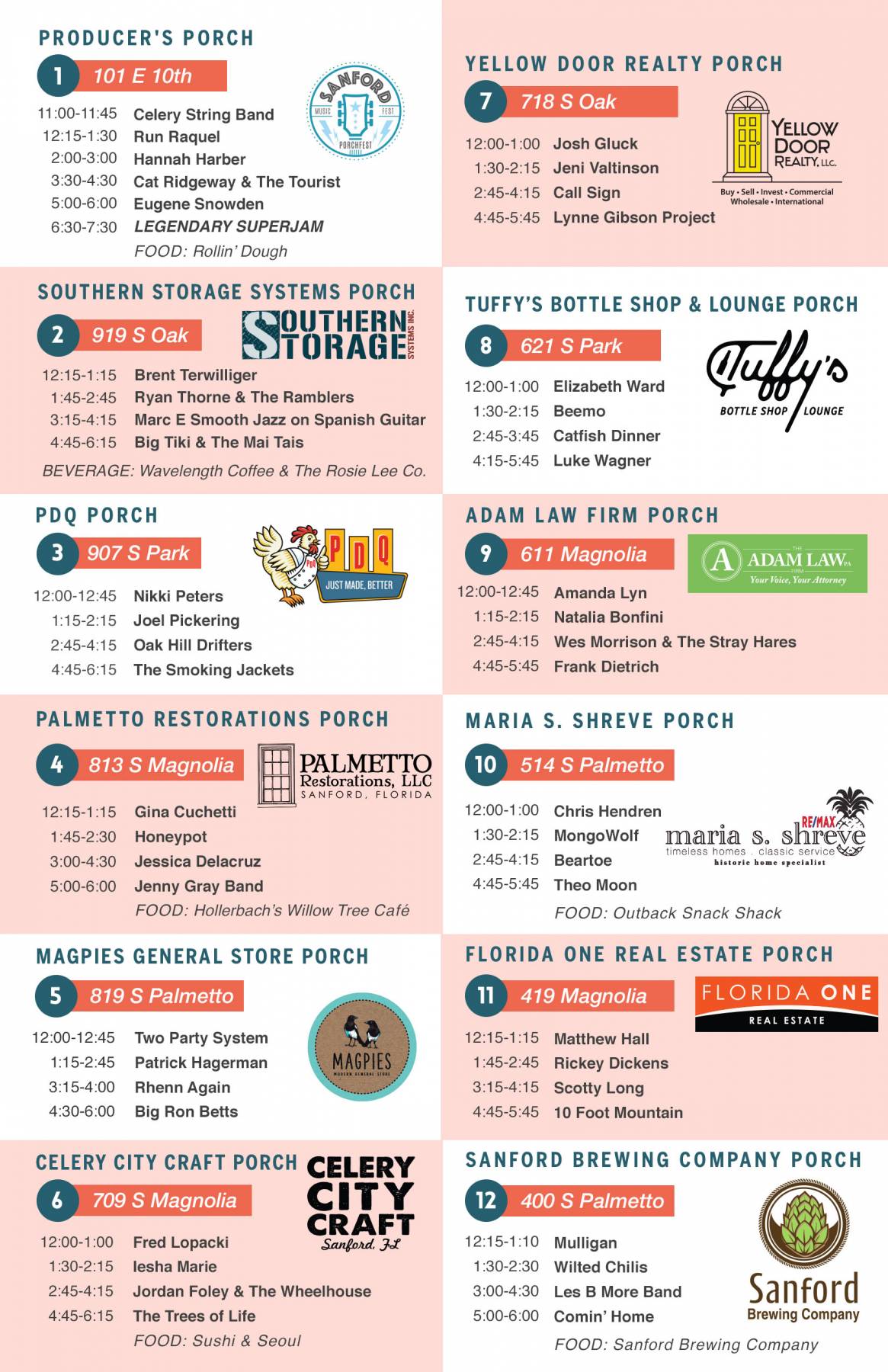 FESTIVAL MAP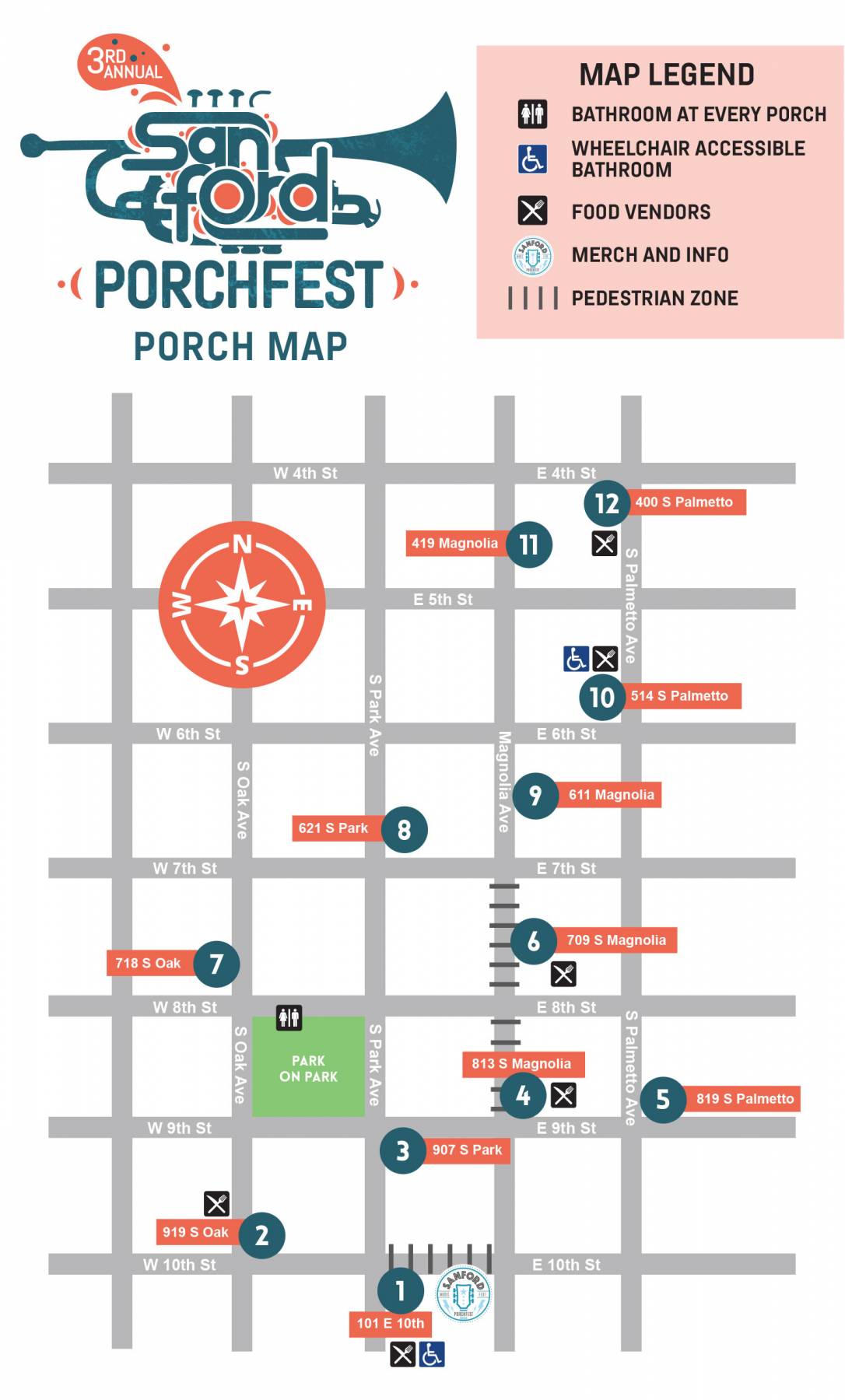 FACEBOOK EVENT
See their Facebook event for all of the latest information:
https://www.facebook.com/events/399416900974547
ABOUT THE EVENT
The vision of Sanford Porchfest is to be an authentic and altruistic organization that helps unify the Sanford community through access to music, access to arts education, and access to each other. Sanford Porchfest seeks to create opportunities for families, friends and neighbors to unite over a common thread – music.