The Dragon Vault Promises to be an Experience in Authentic Reality
In times gone by, perhaps nothing very interesting was kept inside the vault located in the Wells Fargo building on the corner of 1st St and Park Ave in Historic Downtown Sanford, Florida. After all, how excited could people get over the bank notes, depositors' shares, and treasury bonds found inside the old dark and dusty vault? Well, those days are gone; soon the old Wells Fargo vault will spit fire and creativity, as dragon-fired energy is blown deep into the bowels of the old Wells Fargo, and The Dragon Vault emerges. The vault itself could hold many mysteries, perhaps even … dragon eggs?!?!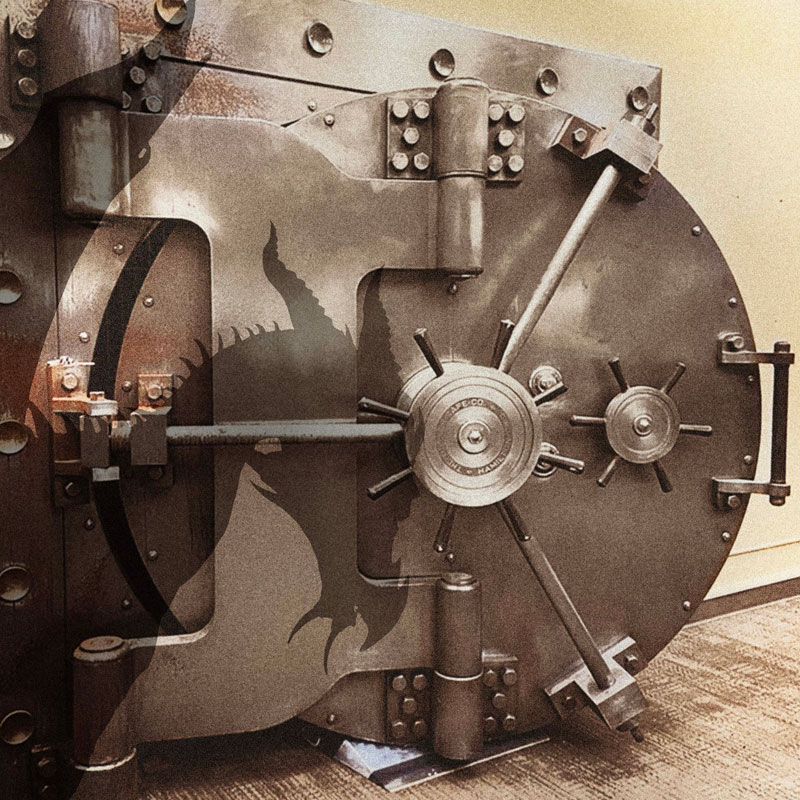 The Dragon Vault is a concept based in "authentic reality" where inside the old bank a world apart from the norm will be created. Here, guests will be immersed in a world of fantasy and transported away to a magical place featuring "potions and dragon-fired feasting".
I recently had the opportunity to sit and meet with the trio of co-founders of The Dragon Vault; George Walker, David Perry and Emad Shahid, as they talked about their new venture that will occupy the first floor of the Wells Fargo building in downtown. I was immediately impressed by their passion and vision of their concept that they believe will charm and fascinate guests to the venue.
The Dragon Vault will feature "swords of meat," such as beef and chicken! Everything on the menu and in the locale will be 'experiential' and cater to the unique fantastical theme the team envisions. The 'potions' menu will be certain to amaze. Co-founder David Perry launched his bar and lounge 'The Argonaut' in Tavares a couple of years ago. At the Argonaut, a name that nods to Science Fiction author Jules Verne and his undersea adventure "20,000 Leagues Under the Sea" and the famed argonaut Captain Nemo, there is much more going on than just a quirky and fun name; in a science-fiction reality, guests at the Argonaut can expect torpedoes to descend from above the bar, where the bartender opens it up and makes the drink from the ingredients inside.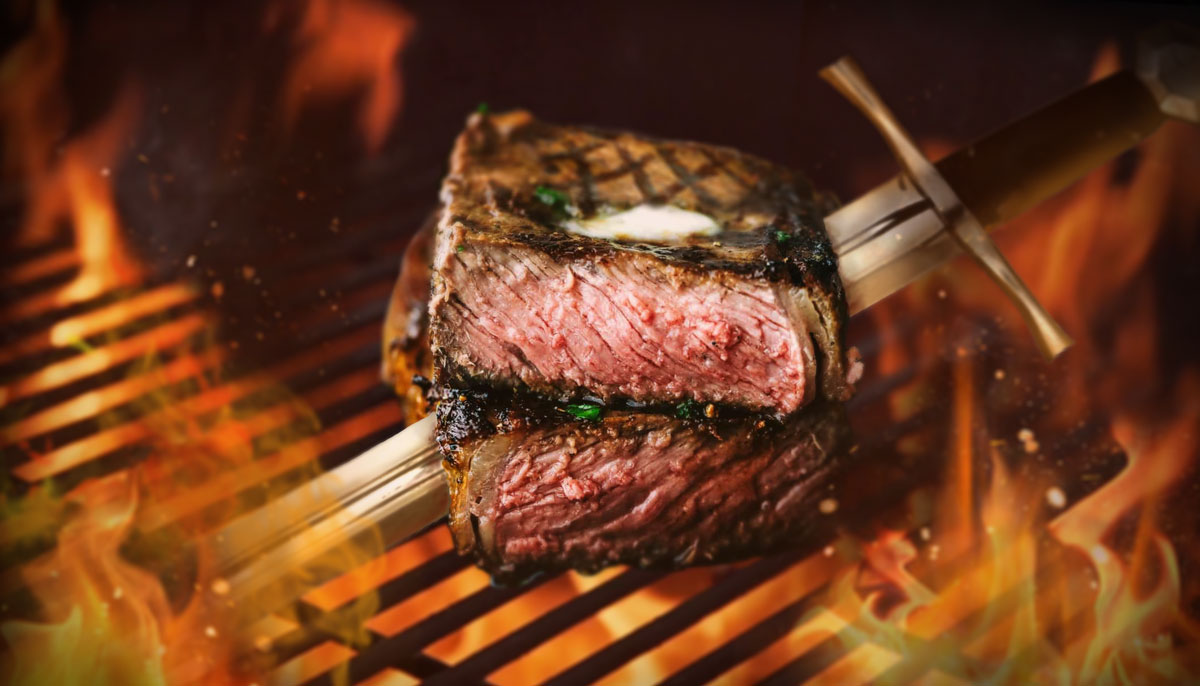 "When my wife and I launched this concept, people in the theme park world said I was crazy but the barrier to entry was low for us and it's been amazing thus far", said David.
To deliver on such an ambitious and creative concept that may be replete with hidden buttons that cause things to move, secret objects, animation and more, the team must be composed of and driven by equally ambitious and creative owners. In this regard, The Dragon Vault will not disappoint.
Co-Founder David Perry is a seasoned scenic fabricator with an eye for artistic design solutions, as well as a commercial contractor who spent over three decades bringing fantastic projects to life for a variety of industries. David has built award-winning props, themed structures and immersive environments for theme parks, restaurants, conventions, and other custom commercial projects. His most recent endeavor involved building two themed venues for his own proprietorship – a themed coffee shop called Nautilus Coffee Co., and a submarine-inspired bar called Argonaut, both located in Tavares, Florida.
Co-Founder Emad Shahid has a passion for entrepreneurship. An established real estate investor, his project partners have dubbed him the "fuel in the engine" because he knows how to drive things forward. Building on his successful Metro/T-Mobile franchises, Emad leverages his decades of successful commercial/residential real estate investing totaling over $11 million across several states, with his recent focus in central Florida. Emad has recently added real estate development to his breadth of experience and is also venturing into the restaurant business.
Co-Founder George Walker has spent most of his career bringing theme parks to life. An award-winning designer, creative executive, and entrepreneur, he has enjoyed a diversified career colored by experiences that include serving as a Creative Director for Universal Studios, Creative Executive for Dynamic Attractions, Creative Director for the Ferrari World Abu Dhabi expansion, and even a brief stint as a rockwork carver for Disney, among other design and leadership roles. George has focused his career on turning creative ideas into designs with realistic buildability, or as he likes to put it, he is a builder of stories – a "story builder."
The Dragon Vault is part of a larger forthcoming collection of truly unique venues that combines storytelling with immersive environments, delicious food, and fantastical drinks dubbed "The League of Extraordinary Dining." Each member location of the League will deliver at a similar level of theming, so that if you enjoy the experience in one location, you are very certain to like another, even though each will be entirely unique.  Walker shares that "less of the valuation is on the 'brand' and more focus is on the authentic experience," and notes the example of 'big beer' losing market share to micro-breweries. "They focus on the interpersonal experience that connects to people directly." This is the vision for the League.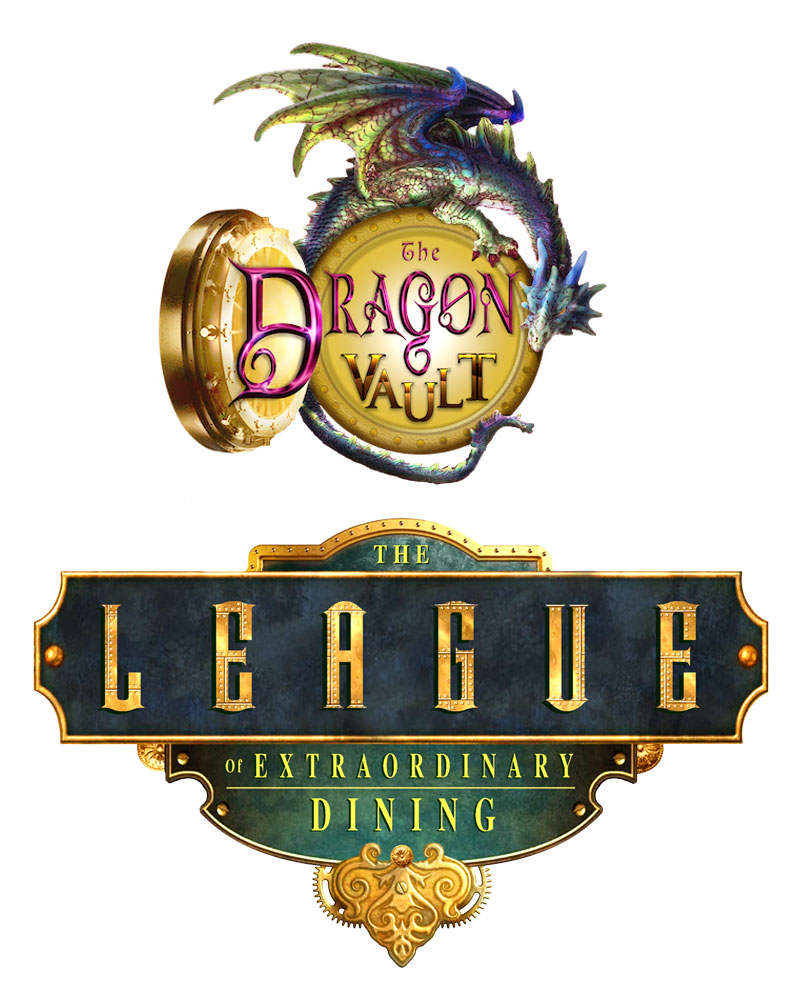 The core idea behind the League was originally conceived at Story Builder Design by Walker (an award-winning theme park creative executive), and is being brought to reality by the talents of Perry (a successful theme designer/contractor) and Shahid (an established real estate developer). This team has combined to form the founding members of the League. Historic Downtown Sanford will soon be home to The Dragon Vault, with more League locations and additions on the horizon. "We are beyond excited," says owner and founder Emad Shahid. "The people in Sanford are incredible. It has a big-city vibe with a small town feel." Co-Founder David Perry agrees. Coming to Sanford with his wife while looking for a new location to expand the brand, Perry was blown away. "This town has it going on. I saw the Wells Fargo building and the vault and we immediately knew we could create something amazing."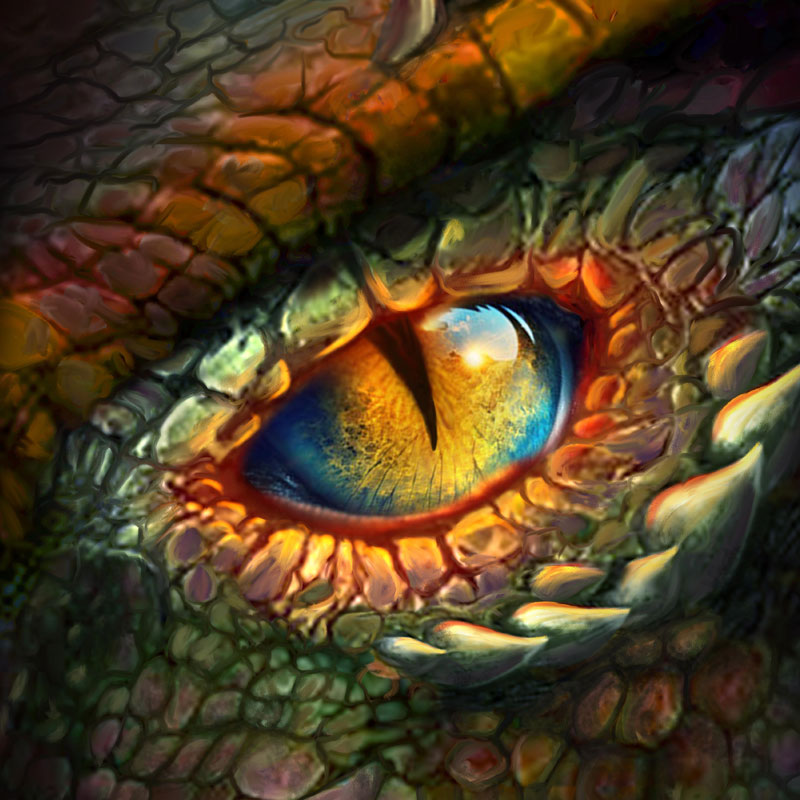 The Dragon Vault will be a fun and family friendly environment, perfect for a range of meetups and events. Walker notes that guests can dress casually if they want; "Similar to the Cheesecake Factory's 'upscale-casual' environment, The Dragon Vault will also be casual.  But it is an enchanted place, so not only can you come dressed how you are but you can also even dress in costume!"  Servers and patrons alike will have costumes, adding to the vibe, but this is a true "come as you are" restaurant.
With an ETA of "sometime in 2023," excitement is building. The City of Sanford is as excited as anyone to see what fares and surprises await inside the vault. "The 100-year old Wells Fargo Building will breathe new life with a brand new restaurant, the Dragon Vault and I couldn't be more elated! What a unique and exciting addition to our fabulous destination Historic Downtown Sanford. What's on the menu? We are all waiting with anticipation!" says Pamela Lynch, the City of Sanford CRA Executive Director. Economic Development Director Tom Tomerlin notes that "The Dragon Vault will do more than just expand the culinary footprint in Sanford.  It promises an immersive fun experience that combines great food with a little magic and we think that complements our downtown perfectly."