The arts community of Historic Downtown Sanford will come together this Saturday April 20th for our favorite event of the month, Sanford Art Walk! As this monthly event continues to grow, so does our sweet anticipation for the day. Peep below to get the skinny on what five of our favorite #sanfording stops have in store!
Historic Sanford Welcome Center – Encaustic Art & Sanford Mystery
Historic Downtown Sanford's Welcome Center greets the return of Florida Wax, the local chapter of the International Encaustic Art Society. A variety of modern encaustics, based in tradition dating back to ancient Egypt, will be on display. In addition to Florida Wax's opening reception, author Andrew Fink will present the debut of his first book Murder on the Florida Frontier. The book chronicles a shocking but true story of greed, suspicion and murder during Sanford's frontier days.
Jeanine Taylor Folk Art – Celebrating Spring!
Stop by Jeanine Taylor Folk Art to get the first look at a variety of new artwork, jewelry, and more with a springtime spin! A new collection of ceramic work by Laura Zindel follows the theme of Southern magnolia blooms and Easter rabbits.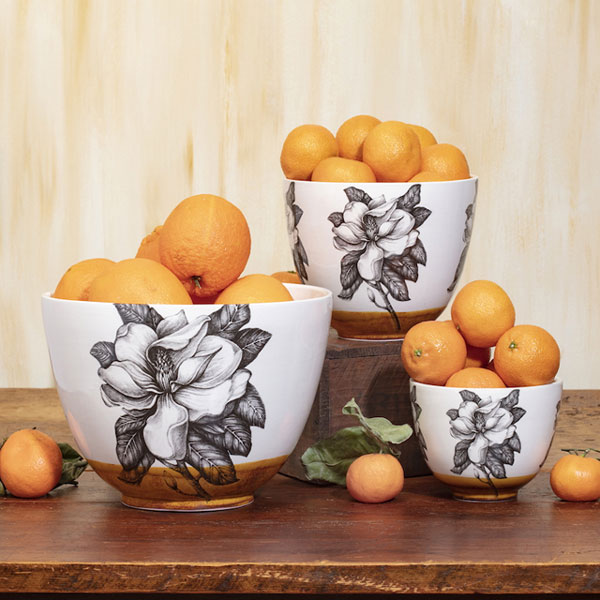 Gallery on First – Flock of Art: 100 for $100 Plus!
Join Gallery on First to celebrate the opening reception of their annual show, Flock of Art: 100 for $100 Plus! Gallery on First's 13 resident artists have come together for a gallery takeover of epic proportions to debut fresh artwork priced in the neighborhood of $100. Complimentary refreshments will be served!
Magpie's Modern General Store – From Analog to Interactive…
Historic Downtown Sanford's hippest general store gets in on the Art Walk action with an interactive take on classic art. Featured artwork by Ivan Guaderrama incorporates strong brushstrokes with loud colors to create stunning abstractions. With the help of our smartphones, Guaderrama's analog abstracts transform into an interactive experience! Stop by Magpie's for the full story…
Maya Books & Music – 20% Off Art, Architecture, and Photography Books
Our neighborhood nucleus for books, records, and culture is lending support to the artistic community's quest for knowledge by offering 20% off all art, architecture, and photography books! New titles include Gustav Klimt Masterpieces, Venice Art and Architecture, Encyclopedia of Latin American and Caribbean Art and much more. Expand your mind by taking full advantage of these sweet deals!