The 12th annual Love Your Shorts Film Festival will feature 82 films Feb. 10-13 at the historic Wayne Densch Performing Arts Center in Historic Downtown Sanford.
The films will be shown in the categories of Comedy, Drama, Animation, Documentary, Sci-Fi/Horror, International, Florida Flavor, and E for Everyone, which is family friendly. Also scheduled are an opening-night variety of films and a Best of Fest competition of all the category winners on closing night. Films shown at past festivals have gone on to win Oscar and Emmy awards.

"This festival helps to set the bar and it is always an honor to be part of the show," said DeLand film director Dale Metz, who has two films that were accepted at the festival this year. "While the festival has always provided opportunities for local filmmakers, each year they screen exceptional short films from across the world."
Another component of the festival is the kickoff event on Feb. 10, Education Day in partnership with UCF, which includes a program on "The State of Filmmaking in Florida During a Pandemic."
The 7 p.m. presentation will be led by Dr. Lisa Mills, an assistant professor of film at the university. A selection of student films will be shown at 8 p.m.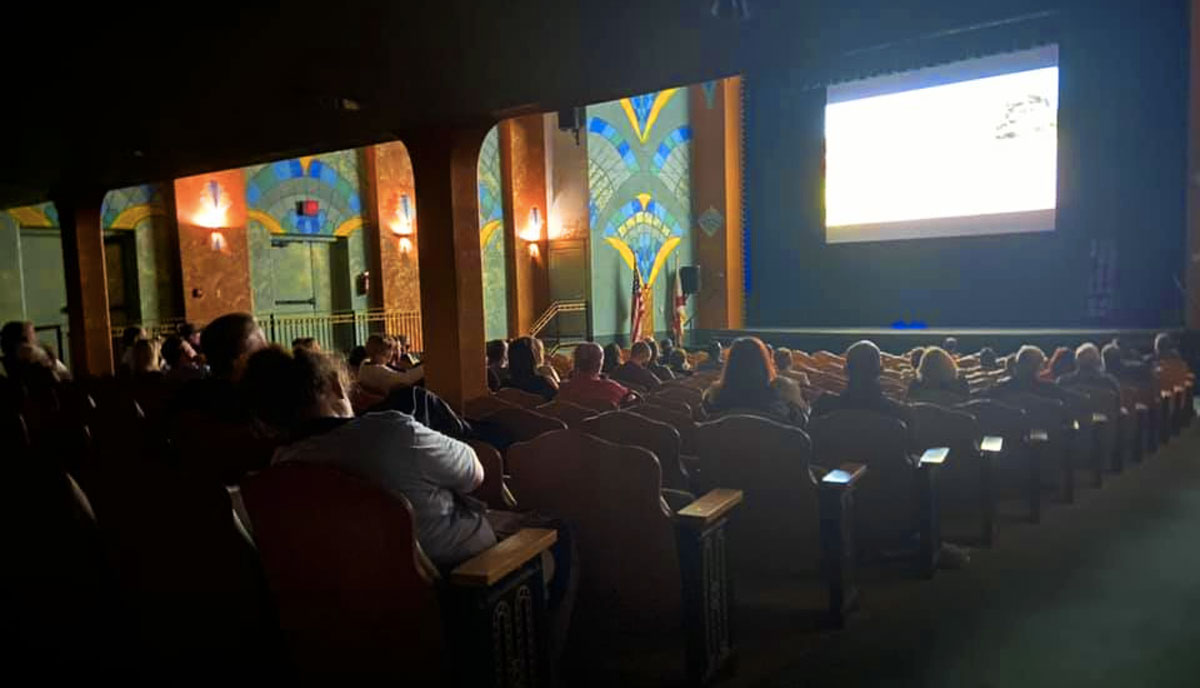 "The past couple of years have been a real struggle for festivals, filmmakers and especially actors and crew who depend on work in Florida. Many companies ceased or slowed down production and work for actors was hard to find," Metz said. "But it seems that productions are resuming at a higher level recently as the world learns how to navigate the risks and how to best live with COVID."
Films at the festival are a maximum of 30 minutes. The Animation block usually has the most films – this year 20 – because many of them are less than 3 minutes.
In addition to the films from the United States, there are 18 foreign countries represented. Several films are from Central Florida, including a handful with UCF ties. Some of the films address the timely topic of the pandemic.
The theater portion of the Wayne Densch Performing Arts Center last year returned to its roots to embrace the name of The Ritz Theater from it's historically restored neon Ritz sign. It is one of a few historical theaters remaining in Florida, dating to 1923 and was added to the National Register of Historic Places in 2001. The center currently requires face masks to be worn inside unless eating or drinking.
For a schedule of films and ticket options, check out the festival website at LoveYourShorts.com. And to stay up-to-date on the festival buzz, check out the Facebook page at facebook.com/LoveYourShorts.
FACT BOX
Who: 2022 Love Your Shorts Film Festival
What: 12th annual festival hosted by a Sanford 501c3 nonprofit organization to feature 82 films from 19 countries.
When: Feb. 10-13, 2022
Where: The Ritz Theater at the Wayne Densch Performing Arts Center, 201 S. Magnolia Ave., Sanford. The 1923 performing arts center was placed on the National Register of Historic Places in 2001.
Tickets: $10 for individual blocks of films, $75 for a weekend pass to all films. Available through the
Love Your Shorts Website: LoveYourShorts.com
Facebook: https://www.facebook.com/LoveYourShorts
Major sponsors: Wayne Densch Inc., Professional Testing Inc., Wharton-Smith Inc., DDSM Consultants, City of Sanford