Welcome to the Sanford Live Mobile App brought to you by the Sanford Visitors Guide and the Historic Downtown Sanford® Destination Marketing Network!
Historic Downtown Sanford, Florida just 20 minutes north of Orlando, is a global destination featuring award-winning restaurants, craft breweries, gastropubs, world-class events and concerts, one of Central Florida's most vibrant art communities and a spectacular marina for fishing, boating and river dinner cruises.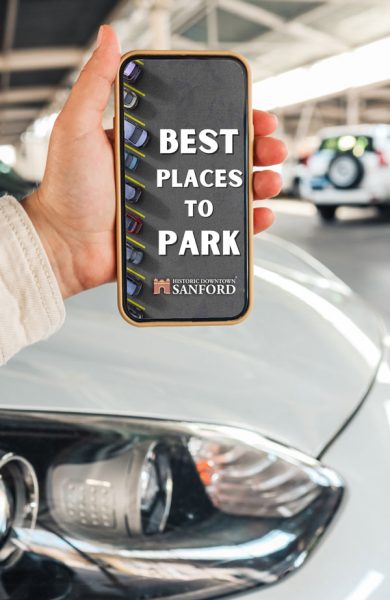 STILL IN SOFT LAUNCH (as of Sept. 25, 2023)
The mobile app is now available in both the app stores but it still needs some improvements. Have some good ideas? Send them to us.
WHAT IS THE APP FOR?
Historic Downtown Sanford has some amazing restaurants, breweries, gastropubs, live music, shopping and more! It is to assist our guests; both visitors to the region and locals, to find out what's going on in downtown, what's new and the unique offering from all of our local and independently owned businesses.
HOW DOES IT WORK?
When you first open the app you'll notice some slider graphics 'above the fold'. That section will tell you the most important things going on that week or special events coming up relatively soon so you can 'Save the Date'. You can scroll down where listings and blogs are separated by category and at the very bottom is our 'More Menu' where you can refine your search and get more specific like who has 'Sunday Brunch'.
PARKING FEATURE
One of the highlights of this app is that we have curated a list of all the public parking lots in downtown and tied them in a fun way to zoo animals currently at our beloved Central Florida Zoo & Botanical Gardens. Some of them are marked 'Event Parking' so our guests will always know the best lots to park in during our larger events. Local businesses can use these lots in their marketing verbiage so they can steer their guests in the right direction and for a better parking experience for all. Just like at the major theme parks, our goal is to work with the City of Sanford to theme the lots so it's not only easier to find parking but also to brighten up our lots and promote our destination as a whole!
SUGGESTIONS?
Do you like the app and have some ideas for improvements? If you have feedback for us, please send us a message here.