We're in for another fun weekend in Sanford! Start it off this Friday July 20 with a few rounds of shuffleboard at The Sanford Shuffle! Bring your favorite drink and let's compete – or not. After all, you know it's just for fun… For just $3 per person or $5 per couple you're in!
If shuffleboarding is not your thing, how about some magic? The extraordinary Illusionist Steve Nelson will be at Sanford Brewing Company from 6-9pm. He has a few tricks up his sleeve that will surely impress you! Looking for something even more fun? How about an actual Comedy Show? Comedian/Actor AJ Johnson will be performing live at the Wayne Densch Performing Arts Center with his entertaining stand up comedy show. You're in for some laughs!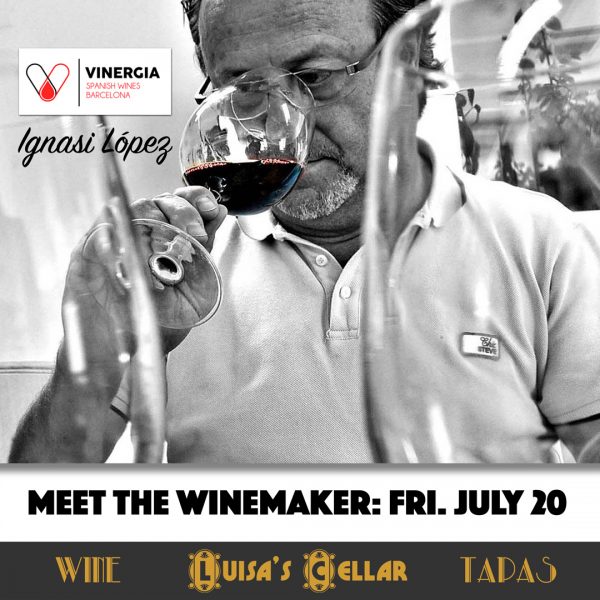 Last but not least, here's another way to end the work week: why not wine down? As in stop by Sanford's newest wine bar and meet an actual wine maker! $25 admission includes a tasting of fine Spanish wine, food and a $5 coupon to use towards the purchase of any of the wines. Salud!
Saturday get ready for a long (but always) fun day of #Sanfording! Why not start your day where you ended it? At the brewery. Only this time on the floor. Doing yoga, of course. At Yoga on Tap is a great way to do something good for mind and body and then reward yourself with a delicious Sanford Brewing Company craft beer. Of course you can also opt for another (alcohol free) drink, we understand it might be just a tad bit early for beer.
So to continue the healthy theme, head over to the Sanford Farmers Market on Magnolia Square (from 10am-3pm) for some shopping and then of course, the must-do stop at Hollerbach's Magnolia Square Market. Did you know they have a weekly Kaffeeklatsch? That means Gemuetlichkeit with delicious coffee and German cake. It's a true German tradition right here in Sanford. When you're done chatting it up you have a choice: go home to freshen up, or just keep going because the next event is literally just around the corner: Buster's Bistro is celebrating Belgian Independence Day, Belgian style of course with delicious food, drinks, a Kids Zone, a live DJ and more! And as if that wasn't already enough, Historic Downtown Sanford even has more going on: stop by the Sanford Food Truck Fiesta on Palmetto and 2nd to sample food from over 10 food trucks. This month there will be fun movie cars, vendors, comic book artists, and cosplay characters! You wouldn't want to miss the photo ops with cars featured in Harry Potter, Jurassic Park, Ghostbusters, Dragon Ball Z, and the Flintstones, would you? Be sure to stop by Celery City Craft where Honeypot will be performing live in the beer garden. Do you have what it takes to be the master of 90s Trivia? Then head on over to Deviant Wolfe Brewing and test your skills…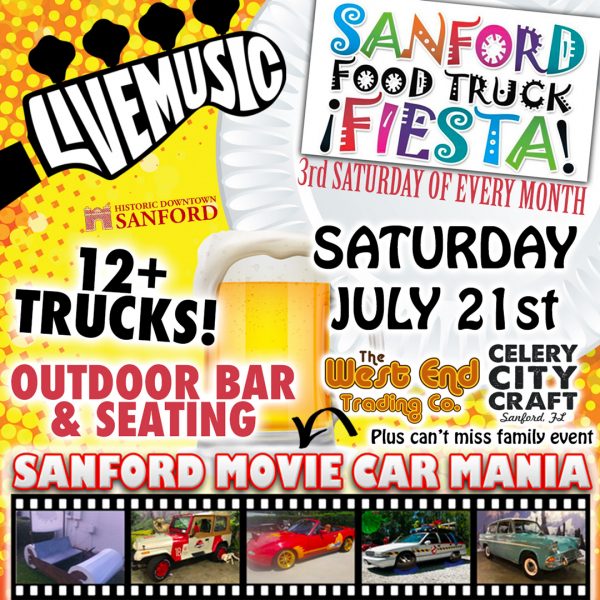 Last but not least, the Sanford Art Walk produced by the Historic Downtown Welcome Center is taking place this month (this month's theme is "Aperture" for all the photography lovers out there!) with a very special tribute to Mr. Imagination's Memory Wall, you know, that's the wall right outside Jeanine Taylor Folk Art Gallery that you admire every time you're walking down First Street. Learn all about the heartfelt stories that make this landmark so special.  LAST MINUTE ADDITION: Sanford Avenue Block Party will be going on right in front of Sanford Brewing Company this Saturday as well!
Sunday it's time to relax. Tapas for brunch? Check out what Luisa's Cellar has on their brunch menu, but as you know we're also big fans of Tuffy's pop up brunch specials and the formidable menu of the Smiling Bison. And why not end the weekend cheering on the River Rats at a home game at Historic Sanford Memorial Stadium?